Record Breaking Fish? Or Law Breaking Fisherman? Both.
Posted by Brent Lee on Thursday, April 3, 2014 at 12:00 AM
By Brent Lee / April 3, 2014
Comment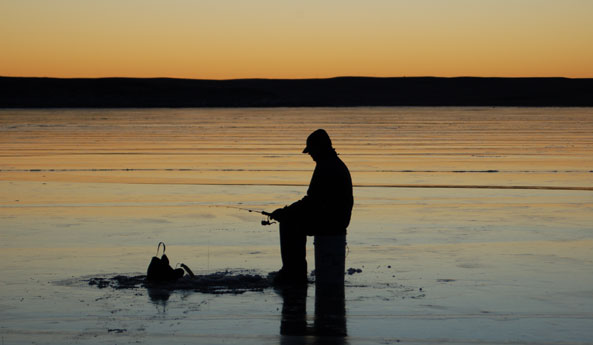 How much would you pay for the experience of having a world record-sized fish on the other end of your ice fishing line? $100?
$1000?
On Tuesday, the Pioneer Press
reported
Crane Lake resident Rob Scott ended up paying $475 for that thrilling opportunity — $400 in fines, plus $75 in court costs. Back on February 8th, the 65-year-old Scott reeled in a 52 pound, 3 ounce lake trout while fishing Lac La Croix on the Minnesota-Canada border. The finned beast was 45 inches long with a girth larger than my waist size — 32 inches. In fact, Scott's fish (unofficially) shattered the previous "tip up" ice fishing record for lake trout, which is a comparatively small at 29 pounds, 6 ounces. So,
why
the fine?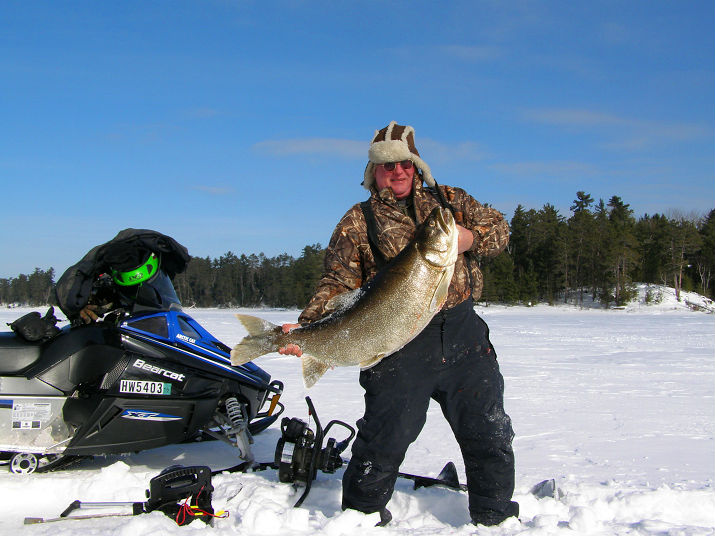 Well, Scott happened to be fishing on the Canadian side of the border when he caught the fish. He'd also caught and kept a 4-pounder earlier in the day, so the 52-pounder placed him in violation of Ontario law which limits daily trout possession to one. Ontario Ministry of Natural Resources (MNR) enforcement supervisor Kevin Elliot summed up the scenario succinctly:
"He killed two fish. You're only allowed to kill one."
The would-be-record fish was later "seized" by Minnesota DNR authorities working in conjunction with their counterparts from Ontario's MNR. Rob Scott seemed rather less-than-bothered by the illegal aspects of his record-setting catch:
"I fully plan on getting a replica (mount) made. No one can take away the fact that I pulled a 52-pound fish through a 10-inch hole ice fishing."
Scott didn't contest the charges against him — instead, he paid the fine. And then he reportedly snowmobiled back up the the same lake this past weekend and reeled in another near-record lunker — a 26 pound lake trout. Photos via: Diehardsportsmen.com — Morningmoss.com