Red Bull Crashed Ice This Saturday!
Posted by Erik Bergs on Thursday, January 22, 2015 at 12:00 AM
By Erik Bergs / January 22, 2015
Comment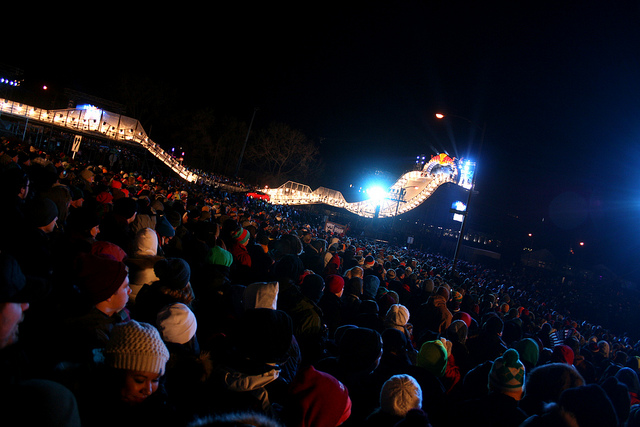 Minnesota might not be the best place for the
full enormity
 of the Winter Olympics, but we certainly have made our mark on the trendiest new sport on ice: Downhill Skating. This is the fourth year the slope of the St. Paul Cathedral has been converted into a stage for Red Bull's freshly minted and notably successful experiment (thought to be a $20 million boost to St. Paul's economy). With the bigscreen in place (no one spot is good for seeing the entire race), the temps below freezing and the live music ready for action, there's no doubt the state's capital city is the place to be this weekend. For those new to the sport it's pretty simple: the first two racers to make it to the finish line at the bottom of the track advance to the next round. The final race determines how the podium will look. The skaters are free to push each other around on the track, but with four opponents it's critical not to just focus on one: often wipeouts come in pairs. With steep inclines momentum is often critical too. The track has even been officially tested, with mixed results, by St. Paul Mayor Chris Coleman. The Pioneer Press 
reports
 that he wiped out while taking on the slope (and they have the pictures to prove it).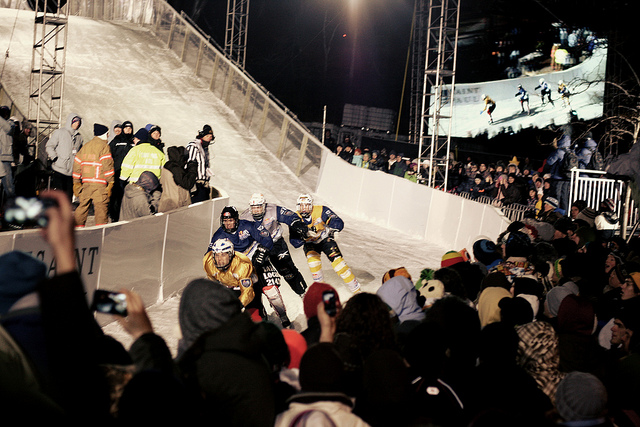 When:
The Main Event is Saturday January 24th, Gates Open at 5:00PM with activities running to 11:00PM. The final races for both men and women begin at 6:45PM. For qualifying race times on the 22nd and 23rd
see the schedule
.
Where:
The St. Paul Cathedral is where the race is held. The Official Crashed Ice Village is on West 7th just outside of the Xcel Energy Center between Kellogg Ave and Walnut Street.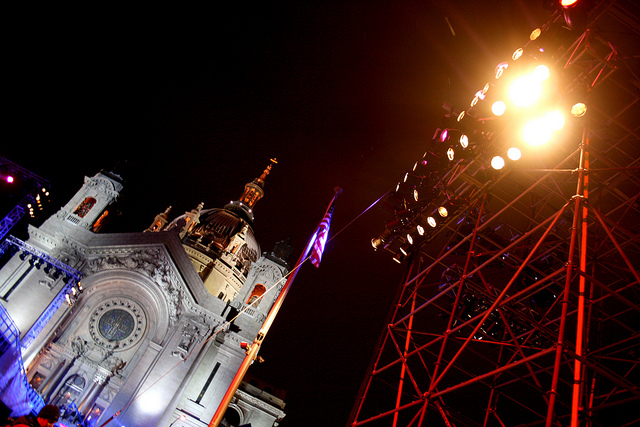 Who:
Family Friendly so technically all ages of people can come. Target audience is mostly 15-30. Dress for the weather of course.
How Much:
No entry fee, but there are plenty of things to buy so bring $ Photos by:
Drew Geraets