Red Bull's Crashed Ice Coming to Cathedral in St. Paul
Posted by Brent Lee on Thursday, February 13, 2014 at 12:00 AM
By Brent Lee / February 13, 2014
Comment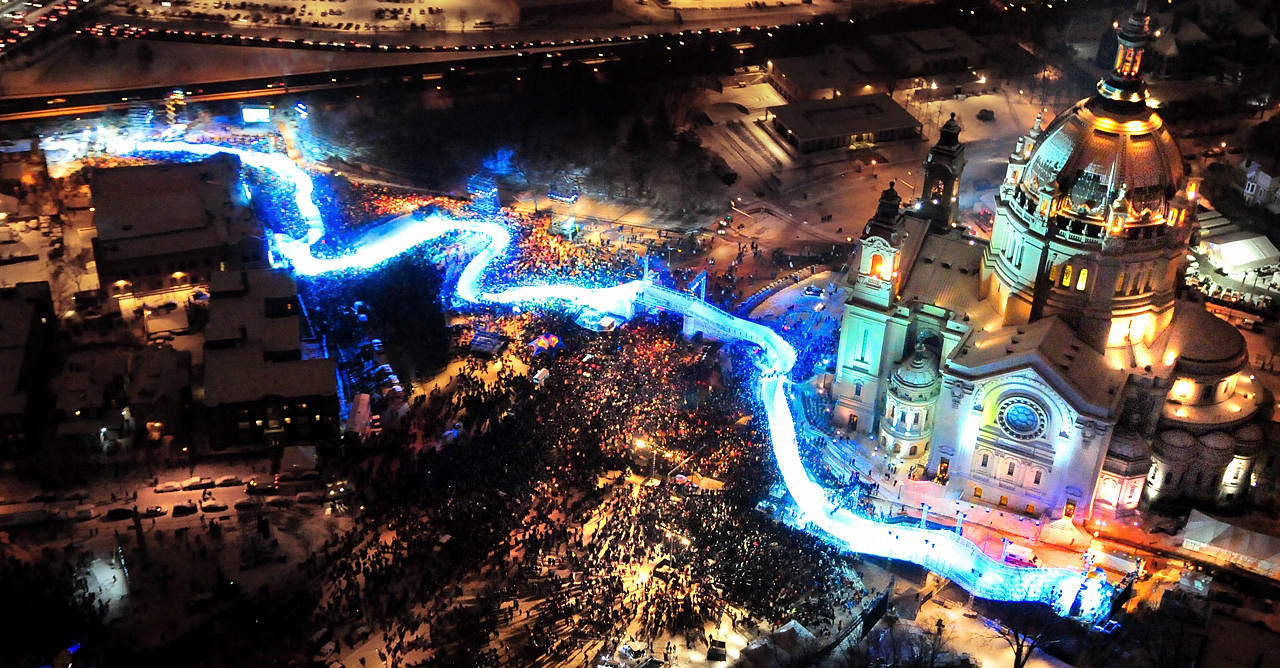 Only Red Bull could come up with something like this.
A cross between downhill skiing, ice hockey and demolition derby, Red Bull's Crashed Ice Tour careens into St. Paul on February 20 - 22, for the second leg of their four-city, 2014 international campaign.
Formally called an "ice cross downhill competition," Red Bull's Crashed Ice features heats of four robustly-padded skaters racing down a 400-meter hill, jockeying for position while dodging obstacles, flying over jumps, and trying not to break bones. Over the last couple years, in what is fast becoming an annual tradition at our state's capital, a combined crowd of over 200,000 spectators have come out to the Cathedral in St. Paul to experience the high-speed action that resembles a frozen version of roller derby.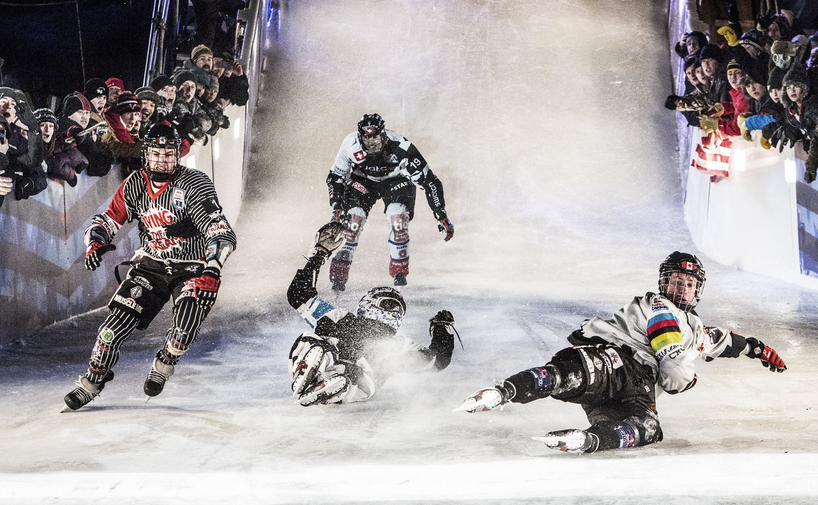 The Crashed Ice franchise has existed since 2001 when it began as a single event in Stockholm, Sweden. Over the next decade, the annual races, which have also been held in Duluth in 2003 and 2004, grew in popularity, prompting Red Bull to add a second contest to the calendar each year from 2007 to 2009. In 2010, Red Bull expanded further, introducing the "World Championship" format, which features multiple races in different locations, with competitors being awarded points based on each performance. At the end of each season, the racer earning the highest number of points is crowned the Ice Cross Downhill World Champion and earns a spot in Red Bull's Crashed Ice history — at least on their Wikipedia
page
. The tour was in Helsinki, Finland earlier this month and will visit Moscow March 6 - 8, but on February 22 at 7:00PM, the Red Bull Crashed Ice Tour will skate its way into St. Paul, turning the historic Cathedral into an epic backdrop for speed and icy chaos once again. Admission is free and the weather will likely be freezing. Checkout the official
website
updates and details. Photos via: Google