Remember the Beer Dabbler Come January!
Posted by Erik Bergs on Tuesday, December 23, 2014 at 12:00 AM
By Erik Bergs / December 23, 2014
Comment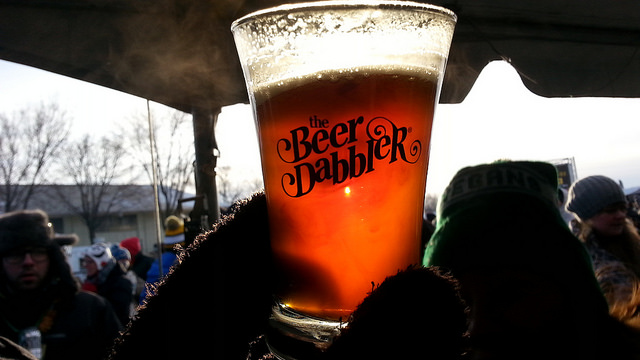 Although for some Minnesotans January can be a flurry of busyness and outdoor activities (while for others it's the complete opposite), the 24th should absolutely take priority for the most important Midwest winter activity: drinking beer. The 2015 Beer Dabbler Winter Carnival has been a growing tradition for Twin Cities beer aficionados: hosting the entire elite cast of our state's breweries (and beyond). The event will offer live music, food trucks, various important beer people, a handful of politicians and much, much more.
The Sixth annual Beer Dabbler Winter Carnival
 (check out the video of last year on their site) will feature all of the breweries talked about in Minnesota Connected's podcasts;
Urban Growler,
Bauhaus
and
Burning Brothers
will be in attendance trying to keep bellies (relatively) warm. Keep in mind that most of the booths are outside, so dress for the weather. Also, I recommend salty snacks and sample glass holders for this one. They are natural compliments for extra layers and gloved hands.
When
: Saturday January 24th, 3:30pm–7:30pm
Where
: State Fairgrounds, including the heated coliseum this year to warm up between drinks (more info on travel
here
).
Who
: 21+ or over only. Must have a photo ID to enter the festival.
How Much
: $40 for general admission bought beforehand, $50 at the door. To buy or see other ticket options click
here
) Photos via:
Summit Brewing Company