Remembering Malia Grace Peterson -- Eat Ice Cream for Breakfast Day!
Posted by Deb Olson on Thursday, February 20, 2014 at 12:00 AM
By Deb Olson / February 20, 2014
Comment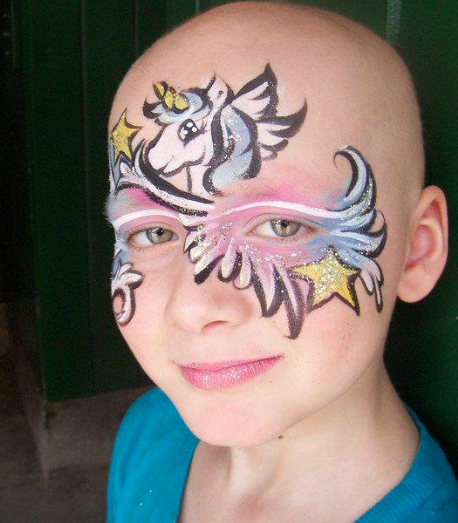 You have eggs and bacon for breakfast when there's time. There are frozen pancakes, sans syrup, for the kids to eat in the car on the way to school. Greek yogurt and granola, when you're dieting. Or, simply, Cheerios. Regardless, it's the most important meal of the day. It boosts your metabolism and provides energy. So, ice cream?! When you're a kid battling cancer, ice cream may be the brightest part of your day, though the whole day may be brighter when that's how it begins. And so it was for Malia Grace Peterson. The first of three beautiful girls born to Joe and Annette Peterson, Malia Grace was only with them for nine years, though the impact she left in her wake supersedes her stay. As her family worked through their grief, they needed to find a way to cope, as well as to celebrate Malia with her sisters, which was one of her most pressing concerns as her life neared its end. Will my sisters remember me?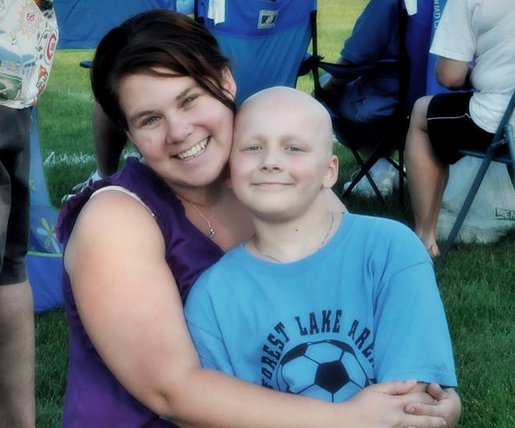 What began as a joyous family memory created during a Make-A-Wish vacation to Florida became the way for the remaining four Petersons, along with some close family and friends, to remember Malia's birthday: Eat Ice Cream for Breakfast Day! But, as family and friends joined in the effort to eat ice cream for breakfast, more children who have fought (or are currently fighting) cancer have been remembered. More people have posted their ice cream breakfast pics on Facebook, and more posts have been shared. In this unique way, their families are supported. The children – loved, with chocolate sauce and a cherry on top. Ironically, through their grief, Joe and Annette are able to share hope with those who are going through a similar process. Thanks to their faith, they trust Malia is in Heaven, where she is healed. Four years after she passed away, they smile; thinking maybe this year Malia got a horse for her birthday. As I celebrated Malia and countless other brave children with my dish of vanilla and rainbow sprinkles, there, sadly, remained no cure for cancer. There's still no guarantee of victory for the children who fight cancer. But for many, ice cream has brought smiles of remembrance, and hope for what is yet to come.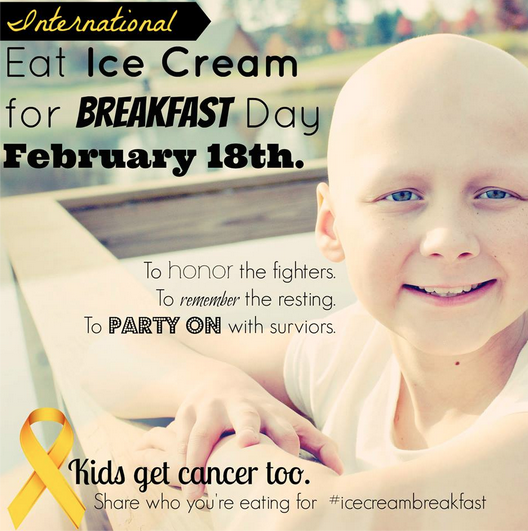 Though Malia could not join her family or friends for this party, it's impossible to imagine her not loving this celebration -- February 18th is now "International Eat Ice Cream for Breakfast Day" for those who have been reached by the Petersons. What was meant for family and friends turned into a national outpouring of love for the Petersons…which, then, turned into an affair to remember…which has spread across the continents. So at 13, her birthday bash is shared with many children throughout the world. Malia wouldn't have had it any other way. Visit their website at:
https://eaticecreamforbreakfastday.com/
Photos via: Eat Ice Cream For Breakfast Day Facebook