Safe Hands Rescue - Bringing Dogs to Loving Homes
Posted by Leah Putz on Monday, October 20, 2014 at 12:00 AM
By Leah Putz / October 20, 2014
Comment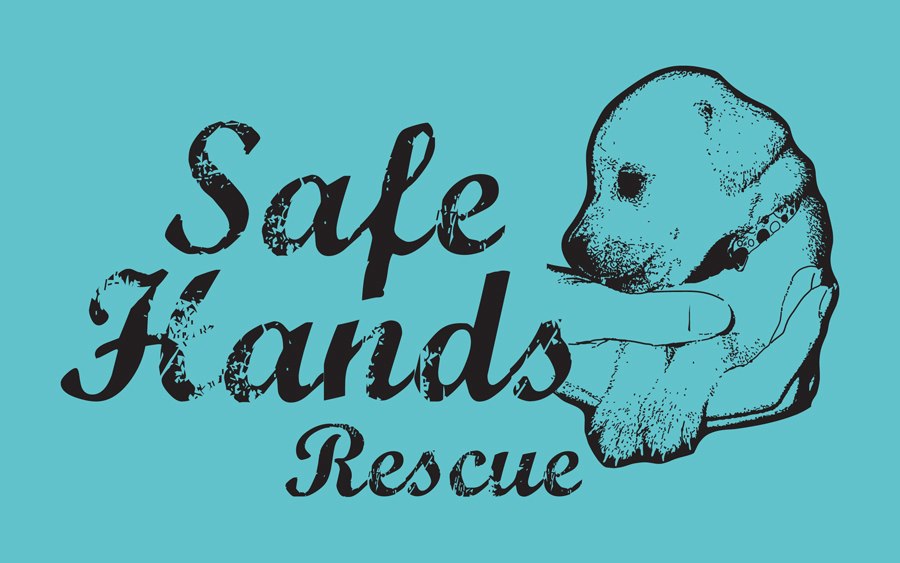 Eight years ago almost to the day an animal rescue was born that would someday save the lives of hundreds of dogs. This rescue is based in the Twin Cities area and opens its doors not only to Minnesotan dogs in need, but for dogs from depraved southern shelters as well. Safe Hands and its volunteers not only save the lives of these dogs, but help them to find loving homes and have amazing, full lives. I can attest to this myself as I have a dog I got through Safe Hands and she, like many other Safe Hands dogs, is an amazing beacon of love and affection in my life. When I got Jeffrey two years ago, I was beyond satisfied with my experience with Safe Hands Rescue, and I was amazed by how much the rescue does for animals in need. In an effort to get more information about the shelter and spread the word about the work they do, I contacted Lynne, the shelter's co-founder, via phone for more information.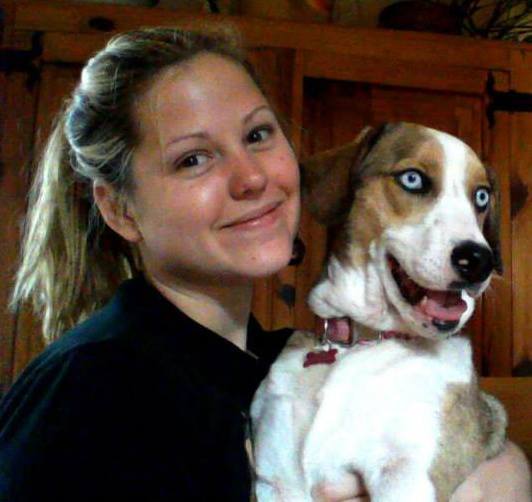 Minnesota Connected: How long have you been with Safe Hands Rescue? Lynne: I'm the co-founder. It's been eight years since we started. MC: Can you give me a little bit of background about the Rescue? L: So Janine, the other co-founder, and I met when we both went down to do animal rescue through hurricane Katrina. At the time I volunteered with a different rescue group and someone asked me if that shelter would take any dogs from this shelter in Kentucky but the shelter really didn't have any room. I kind of forgot about it but a year later I heard from her again and she sent me a bunch of pictures of the dogs in that Kentucky shelter, Harlan County Shelter. The shelter is in a really poor area and didn't have good conditions and was over capacity with a high euthanization rate. Jeannine and I went down to get some of the dogs and we started Safe Hands in a van on the way to back bringing 32 dogs and puppies. MC: My dog, Jeffrey, was rescued from a shelter in Kentucky with a high euthanization rate by Safe Hands. Can you tell me about the relationship between Safe Hands and this southern shelter as well as what Safe Hands does to rescue dogs from shelters like this? L: That is Kentucky River Regional Animal Shelter, the second shelter we started working with. We've been working with them two years. When we first started, the euthanization rate was over 90%, now it's about 30%. When we started working with them we connected with a woman in Chicago who started Starfish Hands Rescue and with other rescue groups trying to transport dogs from these Kentucky shelters. We got a transport system going where someone would go down to both the Kentucky River Animal Shelter and the Harlan County Shelter every two weeks to bring dogs not just to Safe Hands but to other rescues. Safe Hands organizes the transport and which dogs will be picked up and then the transport duties are split between the multiple shelters in Illinois, Wisconsin, and then Safe Hands in Minnesota.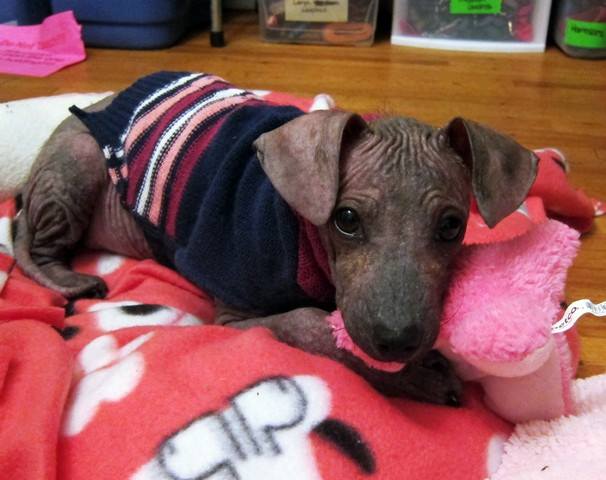 MC: I've seen that there is quite a bit of buzz about a sick puppy named Raspberry on your Facebook page recently. Can you give me some more information about her? L: Raspberry came from Kentucky River Animal Shelter and we don't know a lot of background about her. A volunteer went to take pictures of the shelter two days before the transport and found Raspberry there. She was a skeleton, her skin was crusty, she has sores, her feet and legs were swollen, her eyes were infected. The volunteer happened to be a vet tech and she took Raspberry home and took her to her clinic and found out she had Demodex. This is an easy to treat, cheap, not contagious skin disease. No one had treated her so when it's itchy and the dog scratches, it gets infected. She had a high fever and was dehydrated. Since she's been here she's been getting fluids, medications, medicated baths, etc. It's been three weeks since she got here and she's doing amazing. Her hair is slowly but surely growing in. She is only five months old. MC: What can Minnesota Connected readers do to reach out and help animals in need like Raspberry? L: Spreading the word is huge. Especially about adopting rescue dogs; you never know who's looking. Whether it's Safe Hands or any other rescue, adoption is better than getting dogs from puppy mills or even breeders. Volunteering, donating, and fostering also helps. Rescues can only save as many dogs as we have foster homes. We also have many volunteer opportunities such as dog bathing, cleaning, helping with meet and greets, and more. We also need specialized volunteers such as photographers, coordinators, etc. Right now we really need someone who can make informational videos. Donations also help because it costs money to save these dogs especially when they have special medical fees.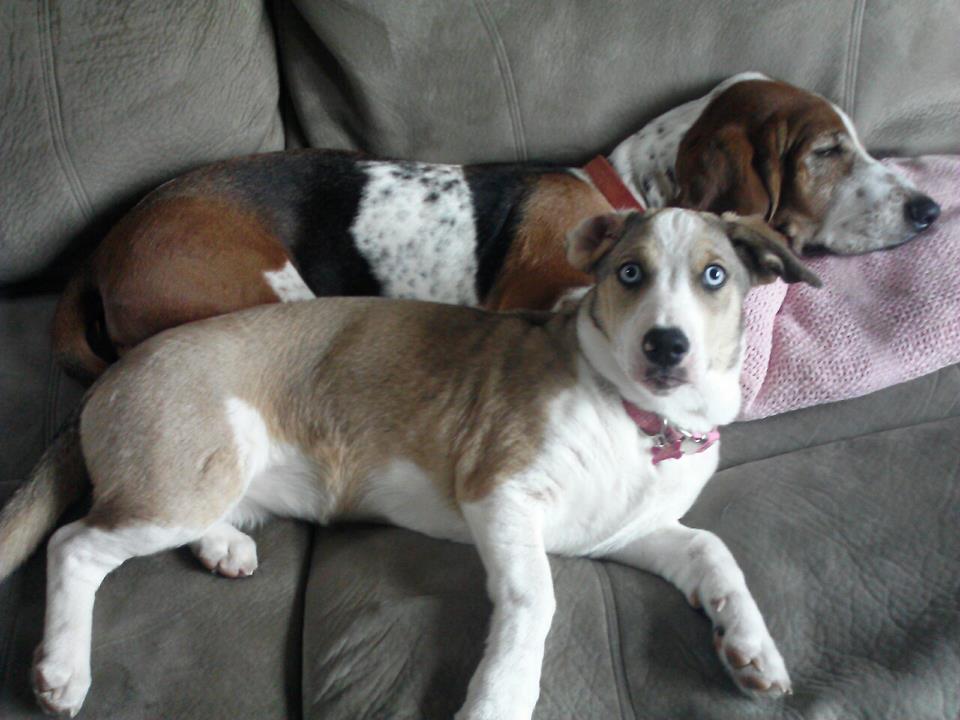 MC: Are there costs involved in volunteering or fostering animals through Safe Hands Rescue? L: For fostering, we provide food, a collar, a leash, toys, bowls, crate, and pens for puppies. The main cost is going to be gas to get them to vet appointments and meet and greets as well as your time. For volunteers it's the same costs -- gas, time, etc. MC: How can somebody looking to adopt, find a pet to suit their family? L: So if they go through our website, all of our adoptable dogs are on there as well as their info. If they see a dog they're interested in and fill out an application, we send it to the foster family if we think it might be a good fit. We let them talk to the foster family and meet the dog to try to see if it will be a good fit. We want to tell people as much as possible about the dogs to make sure the dog is getting a home that will be great for both the dog and the family. ** Safe Hands Rescue brings joy to hundreds of dogs and to the families that adopt them. The work that this rescue does for these animals is insurmountable. I myself feel honored to have worked with them and to have adopted my dog through this wonderful rescue. I can't wait to see what more they will do for animals in need. For more information about volunteering, donating, or adopting, visit the Safe Hands Rescue
website
. For more information about Raspberry and Safe Hands' current stories, visit their
Facebook page
. Photos via: Safe Hands -- Leah Putz