Second Half of the Season Begins For the Minnesota Twins
Posted by Jeff Schwenn on Saturday, July 19, 2014 at 12:00 AM
By Jeff Schwenn / July 19, 2014
Comment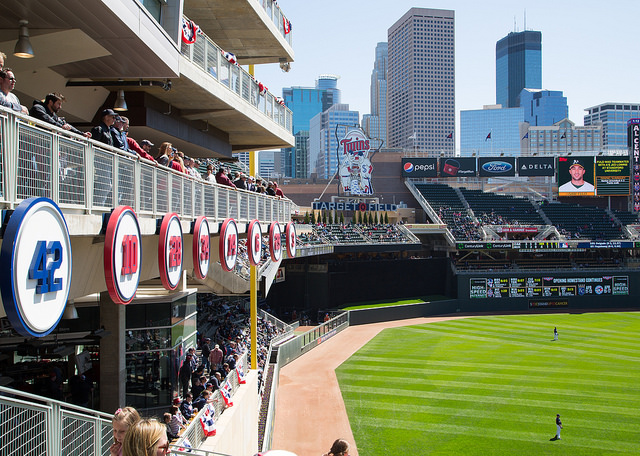 The second half of the season begins for the Minnesota Twins with as many questions as there were on Opening Day. What the Twins want in the present and in the future seems murky -- of course they want more victories, but winning at the same time as they build toward a future of even more winning is not feasible unless you're the Yankees or some other high rolling ball club. The Houston Astros have shirts they wear before games that simply say "Process." What is the Twins' current process toward future success?
It seems to be an undefined objective. Win more games is too simplistic when winning more games involves undoing an organizational system that hasn't been successful in many years. One playoff series has been won since 1991 and that was 12 years ago. Here are a few items that should take place in the second half to move the Minnesota Twins slowly forward toward a future World Series (Yes, that's the ultimate goal).
Kevin Correia must be traded. His value will never be higher than it is currently. He is the definition of pitching guile and could go backwards at anytime, especially considering he's 34. He is not part of the future.

Ricky Nolasco must be further examined to see the extent of his arm problems. He's pitched the worst ball of his life for a reason, don't rush him back. It that means he's done for the season, fine. I want a healthy Nolasco starting next year. He's a big part of the future.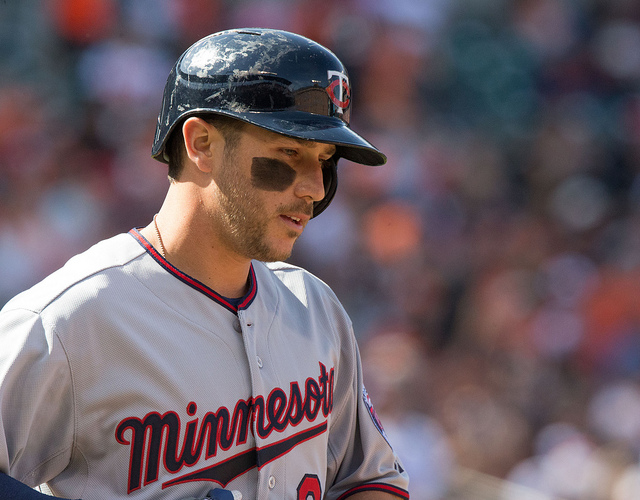 Trevor Plouffe must be traded, especially if he comes out of the break on any sort of hot streak. He's hitting .208 since May 1st and that won't cut it at 3B. Miguel Sano should be elevated to third next year. The Eduardos, Nunez and Escobar, have proven to be better at the plate anyway and can man third quite capably in the second half.

Brian Dozier must show he can rise above being a .240 hitter. He gets on base, but hits bring in runs and the Twins need more of them. If he can elevate himself to a .275 hitter, in addition to the all-around excellent game he already has, he becomes the most valuable member of the Minnesota Twins.

Kendrys Morales is 31 years-old and is nothing more than a hitter -- he's the type of bat a contending team would love to have down the stretch. Trade him for future value.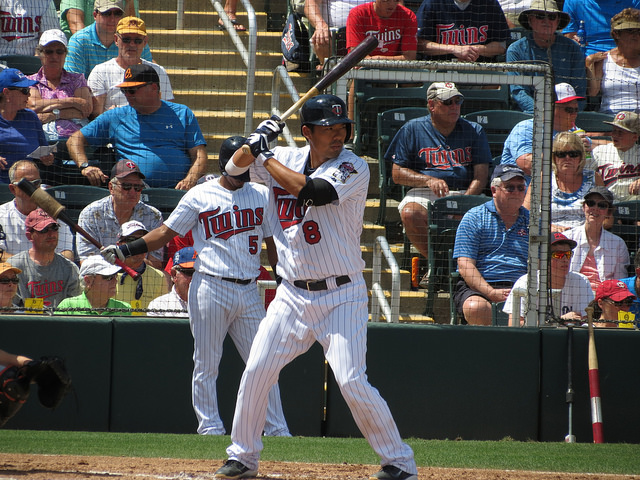 Kurt Suzuki: this is tough.. .being a fine catcher and excellent hitter this year propelled him to the All-Star Game for the first time. In games the Twins win he's hit an amazing .409/.467/.515 -- when they lose he's just a .219 hitter. This is the best he's ever played and his trade value is as high as it ever will be. If the Twins can get a highly thought of prospect for him, he needs to be moved. Josmil Pinto is the catcher of the future/now. If Pinto is not that good at catching, teach him, instruct him, coach him. His defensive development is of vital importance to the future of the Twins. Pinto's bat has thunder in it and must be in the lineup everyday.
Alex Meyer and Trevor May must be brought up from AAA. There are always reasons for not bringing up a player, but Meyer is 24 years-old and has struckout out 10+ batters per 9 innings this year. May is nearly 25 years-old and has K'd 9+ batters per 9 innings this season. These are power arms that aren't perfect, but are very important to moving the Twins franchise from malaiseville to playoff winner. In 1990, Kevin Tapani and Scott Erickson were brought from the minors to the big leagues and started a combined 45 games for the last place Twins (and look at their significance in the following, World Champion season). I see this as roughly the same situation. Experience means making mistakes and adjusting for the next situation. Let the M & M boys make their mistakes at Target Field in 2014 and develop into major league pitchers, ready to excel in 2015.

Make Byron Buxton a September call up. He's recovered from injury and is finally playing everyday in the minors. His hitting is beginning to show signs of knocking the rust off. The Twins centerfield position has been embarrassing for far too long. Byron Buxton is going to be their center fielder for years to come -- that assignment for him should start in September.
The Minnesota Twins aren't going to be a playoff team this year or the next. Talk of them being buyers at this year's trade deadline is silly. Hopefully they see what the Astros saw a few years ago, rebuilding toward a winning future is a process. Photos via:
Matthew Deery
-- 
Keith Allison
--
BeGreen90