'Sharks After Dark' at Mall of America
Posted by Travis Bridell on Monday, November 3, 2014 at 12:00 AM
By Travis Bridell / November 3, 2014
Comment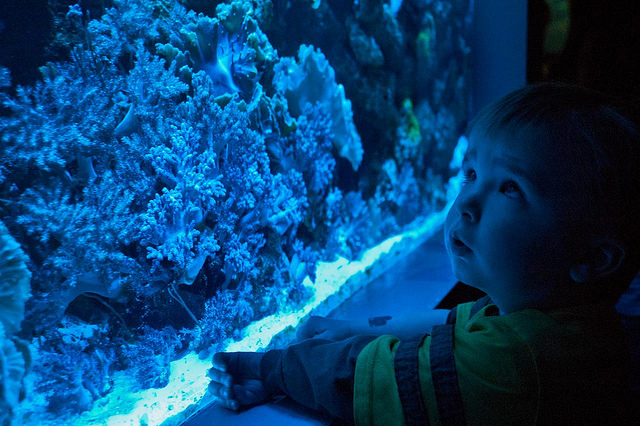 If you like fishies and other sea creatures, in just a week, you'll be able to see all sorts of aquatic creatures accompanied by a lot more fun.
The soon-to-be expanded Sea Life Aquarium at the Mall of America is hosting an event called "Sharks After Dark" on Nov. 7, starting at 9 p.m. and ending at midnight. The $35 event includes a nacho bar, drink specials and a DJ. There will also be prizes and a scavenger hunt among other activities. Given the time of day for this event, and the activities, you can surmise this isn't really an event for kids -- though you should bring your kids back during the daytime (it's a slam dunk fun time for kids).
The aquarium has around 10,000 sea creatures for patrons to view and some to touch in the touching pools located in the aquarium. One such creature will be an octopus formerly known as "K-Love" whose naming rights were traded to a Cleveland Aquarium after Kevin Love's trade to the Cleveland Cavaliers.
All in all, it ought to be a fun night out with friends or family. If you can't make it out, don't worry, more "Sharks After Dark" events will be held Dec. 19 and Jan. 2. (And if you're really into it, you could get married underwater.)
Info is also available at the aquarium's website.
Photo by: 
Dan Hatton