Sheryl Crow Coming to Cottage Grove for 'Holiday Train' Concert
Posted by Matthew Deery on Tuesday, November 12, 2013 at 12:00 AM
By Matthew Deery / November 12, 2013
Comment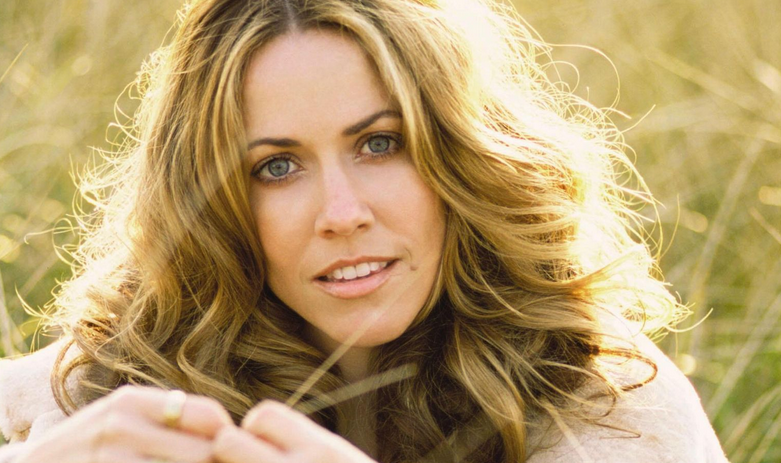 The singer/songwriter Sheryl Crow is loved by millions around the world -- usually to get a chance to see this country music superstar in concert, one would have to shell out a decent amount of cash for a ticket. On December 14th however, Crow will be headlining a free show in Cottage Grove as the headlining act for Canadian Pacific's
Holiday Train
concert, a celebration for the 15 years of the holiday food shelf fundraiser. Cottage Grove officials think the event could be attended by some 30,000 people, which could potentially be the biggest event in the city's history. With Crow as the headlining act of a concert series and the festive-lit procession of train cars, it's not hard to imagine why this event will be such a big deal.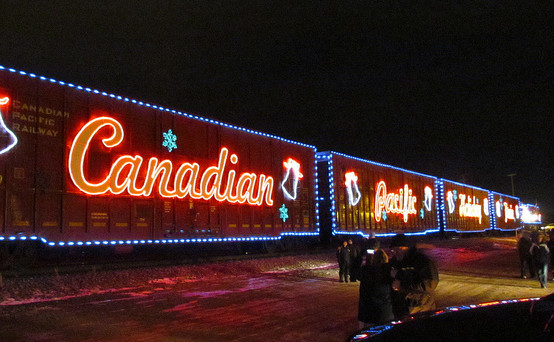 "Since 1999, our Holiday Train has raised $7.4 million and more than 3 million pounds of food for local charities," said E. Hunter Harrison, Canadian Pacific's CEO. "I thank these internationally-renowned artists for joining us in shining a bright spotlight on this important issue."
Another unique fact about this event is that Cottage Grove is the only place a
Holiday Train
concert is stopping in America -- other hosts are the Canadian cities of Calgary and Hamilton. Because of the scale of the event, a little extra cost will be involved, like more police on hand and transportation services. The Mayor of Cottage Grove, Myron Bailey, said Canadian Pacific will be taking care of the extra costs. And since this event is supposed to be bigger than usual, the setting be the Canadian Pacific's rail yard at 9250 Ideal Ave.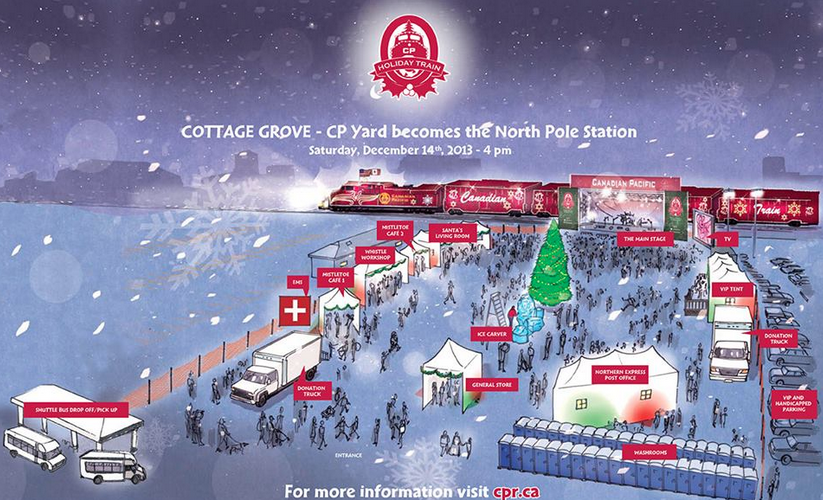 The event will feature not only the concert and decorated train, but also a "North Pole Station" with family-friendly activities like ice sculptures, visits with Santa, and craft making. Keep in mind the event is also looking for volunteers. If you want to know more information about helping out, email 
[email protected]
. And since the event is free, guests are asked to donate to the cause or bring a non-perishable food item. For all those looking to check out an amazing entertainer in Crow, see all the festivities of the
Holiday Train
event, and donate money to a great cause, December 14th is your day. How many people can say they saw Sheryl Crow at an outdoor concert, in the snow, in December? Very few I'd expect. The event kicks off at 4:00 pm, with the concert beginning at 5:00 pm. For more information, visit the Canadian Pacific
website
. Photos via: Canadian Pacific and
SWCTC