Six Mall of America Developments
Posted by Erik Bergs on Tuesday, October 28, 2014 at 12:00 AM
By Erik Bergs / October 28, 2014
Comment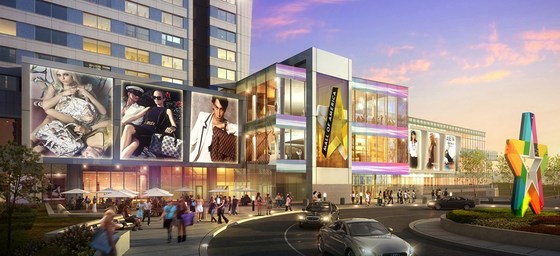 Despite news of
more international competition
stepping onto the scene, Minnesota's Mall of America is not slowing down. New stores, restaurants and even a multi-stage expansion are combining to make a perfect buzz-storm for the tourist hot-spot.
#1 More Stuff for Kids... Literally
The colorful and classical landmark of the
Linden Hills Neighborhood
(and a personal favorite when I was a few feet shorter) Creative Kidstuff isn't just launching its own 
television program
; they are also putting up a trial store in the Mall of America! Situated next to Lego Land on the south wing, this holiday season could be the determining factor for to whether Creative Kidstuff makes a permanent home in Bloomington. Creative Kidstuff has been getting its expansion feet wet through five chain stores in airport terminals, but a location like this will definitely raise the stakes. [caption id="attachment_344358" align="aligncenter" width="570"]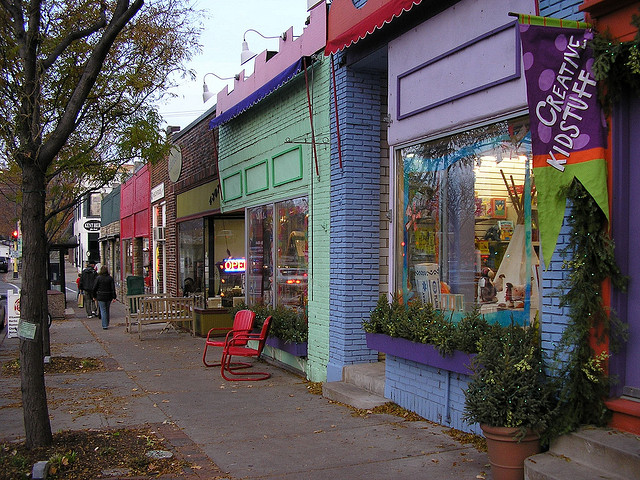 Creative Kidstuff in Linden Hills[/caption]
#2 Hard Rockin'
A couple months ago
Hard Rock Cafe
placed itself right at the center of attention in the Nickelodeon Universe. With a live performance stage, seating for more than 400 and of course plenty of purchasable memorabilia, the restaurant gives yet another reason not to spend time in the real outdoors this winter.
#3 Expansion Space in Demand
With Class A office space already at record lows in Minneapolis, many businesses are eyeing the office buildings
currently being constructed
in the first phase of the Mall of America's expansion. The Triple Five Group, the Edmonton, Alberta-based owner of the Mall, doesn't even believe it will be able to accommodate all those interested in the space. [caption id="attachment_179904" align="aligncenter" width="570"]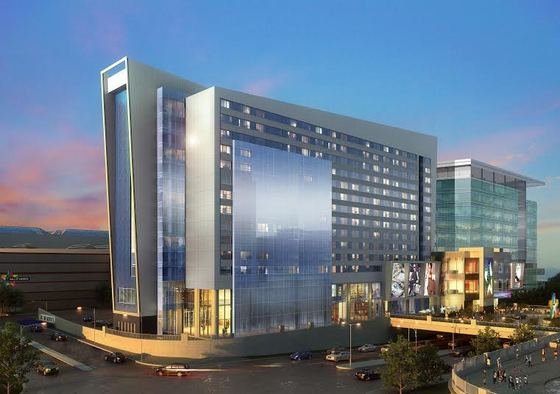 Office Buildings are currently being built at the Mall's north entrance[/caption] Why would so many businesses want to move to this suburban location? Light-rail to both Minneapolis and St. Paul, quick airport access and a huge variety of restaurants, shops and hotel rooms connected through indoor walkways might have something to do with it.
#4 Bringing in the World
Chinese students at the University of Minnesota are not alone among their countrymen in getting a bigger welcome to the Mall of America. Pulling in tourists from the world's most populous country is becoming a critical project. Not only has the MOA contacted a marketing firm to help put Minnesota on the map for Chinese, but it has also put plans in place to have a Mandarin version of its website live in November. With no sales tax on clothing or shoes, Minneapolis is getting preferential treatment to other well-known cities on the coasts. Some stores such as Coach and Kay Jewelers, who are popular with Chinese tourists, have even hired employees who can speak Mandarin.
#5 L.L. Bean Incoming
The Maine-based L.L. Bean will be opening its first store west of the Mississippi in the Mall of America this November. It hopes its iconic outdoor boots will be a hit among Minnesota's hunters, woodsmen or ironically-dressed hipsters. L.L. Bean will be located in a part of the now vacated Bloomingdale's space. Although the Twin Cities are not in any shortage of outdoor sporting goods retailers, L.L. Bean will make a welcome addition.
 #6 There's Never Enough Fish!
Sea Life Minnesota is performing its largest expansion ever taken since its original opening as "Underwater World" in 1996. This winter the aquarium, located in the Mall of America's basement, will be adding $2 million worth of new features.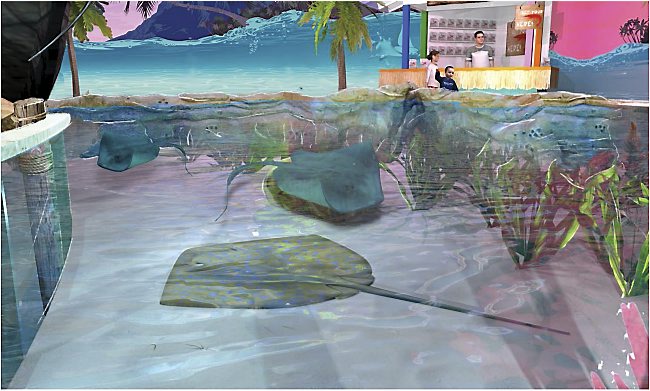 This will include a 15,000 gallon stingray touch pool, an additional touch pool for marine life of the Pacific Northwest and a shipwreck themed exhibit. Sea Life will not be closing its aquariums as this expansion takes place. Photos via: DLR Group -- 
Meet Minneapolis
-- Sea Life Minnesota