Solar Roadways: A Dream Come True for Minnesota
Posted by Erik Bergs on Friday, May 23, 2014 at 12:00 AM
By Erik Bergs / May 23, 2014
Comment
[caption id="attachment_258661" align="aligncenter" width="560"]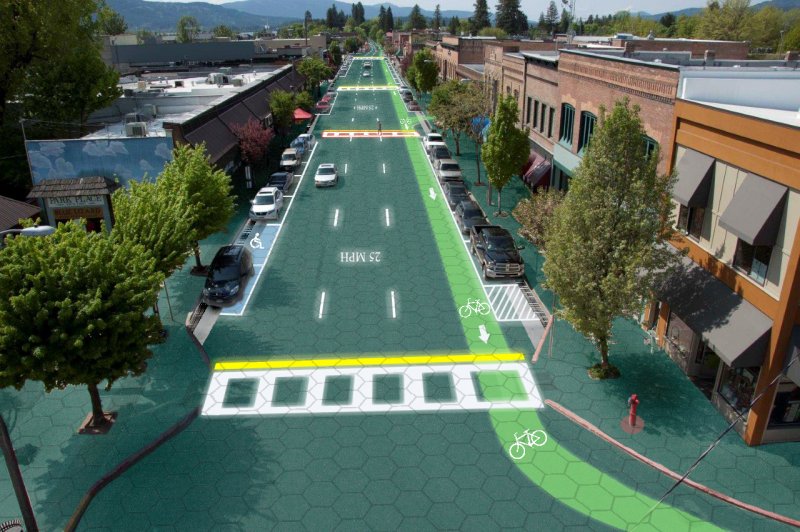 What Solar Roadways could look like (graphic design by Sam Cornett)[/caption] For one of my other jobs, I drive a lot. I make squiggly lines all over the Twin Cities using freeways and side-streets.
Roads are challenging
in Minnesota for a myriad of reasons; as soon as icy (or snow-laden) surfaces are clear, summer construction begins (coning off lanes that we so desperately want). Commuters, truckers, bus drivers and cyclists know the pothole plague that besets the city after a rough winter (like we just had). Road repairs aren't cheap either. With the amount of work, repainting, paving machinery and rising cost of petroleum based materials, the funds needed from local government will continue to rise. What if there was a solution that made streets snow and ice free as well as making repairs quick? What if it illuminated lines on the road, could generate messages, warn drivers of danger and generated some of its own electricity? I may be a sucker for new technology, but I think everyone could agree that the Solar Roadway concept is way cool! Julie and Scott Brusaw are an Idaho couple on a mission. They want to change the way the world paves its surfaces. Instead of tar and cement, which simply absorb (into heat) and reflect the sun's energy, they want hardened glass-top solar panels equipped with colorful lights and mini-computers (that would communicate with adjacent panels). Here is their
video.
Cool right? The futuristic look is what sold me. I really want my driving world to look like this! But there's of course the question of cost. Official figures have not been released, but with the concept still crawling out of the prototype phase it's sure to be astronomical (compared to the current price of road-building). Until more full-scale manufacturing is in place, there's little doubt that for the vast majority of situations, Solar Roads will be prohibitively expensive. But hold onto your kitty cat...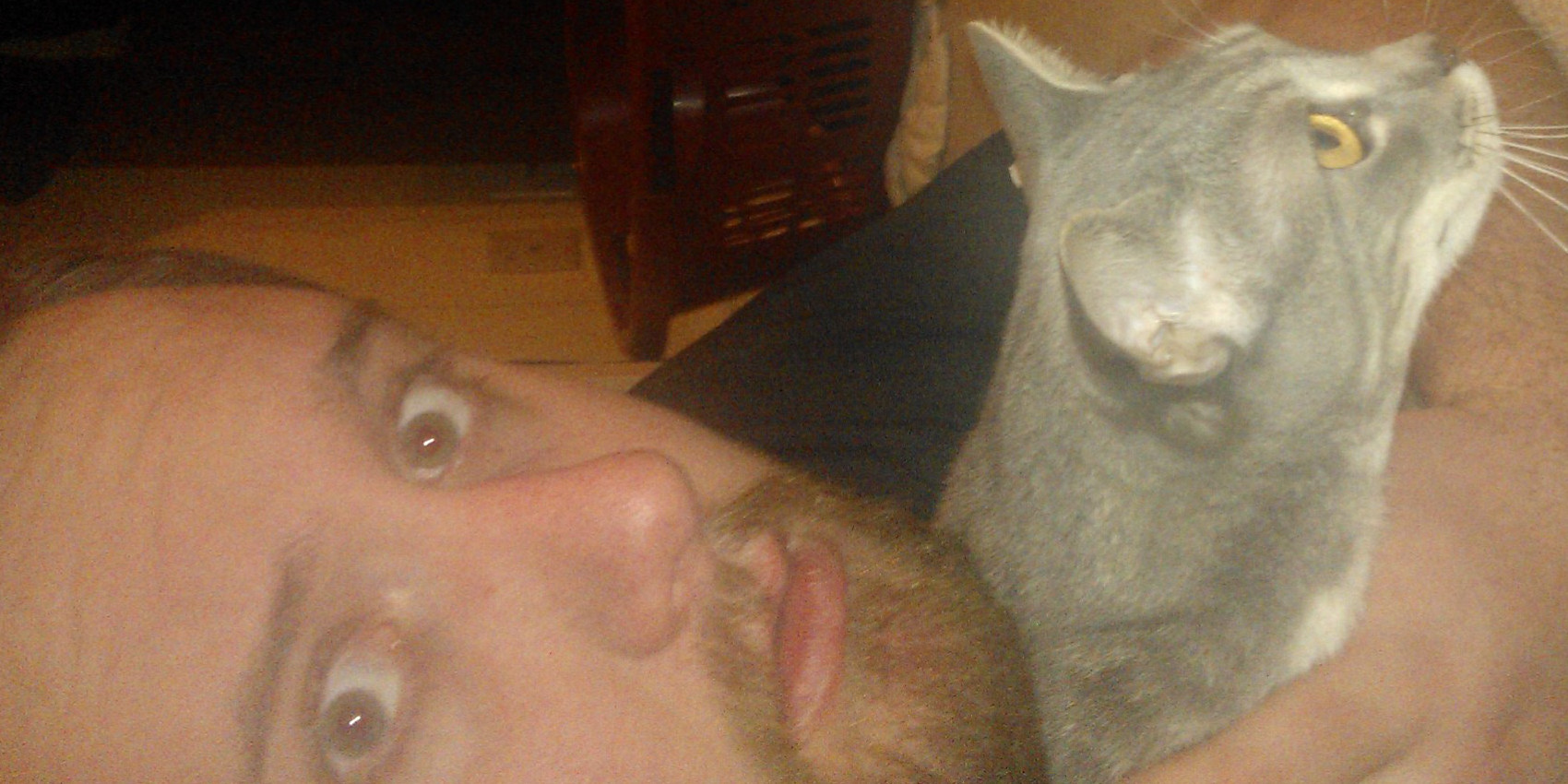 Solar Roadways would save us money too! It's no secret that Minnesota has a brutal climate. Over the course of the year the temperature covers a span of well over a hundred degrees Fahrenheit. Solids that are exposed to our elements are likely to develop various forms of disrepair: rooftops, sidewalks, fountains, patios, etc. So if our roads were to self-generate some of their own heat in order to stop the freeze-thaw damage, half the battle would be won. Not to mention the cost of plowing, lost productivity in bad conditions and accidents. Minnesota's roads are filled with hidden costs.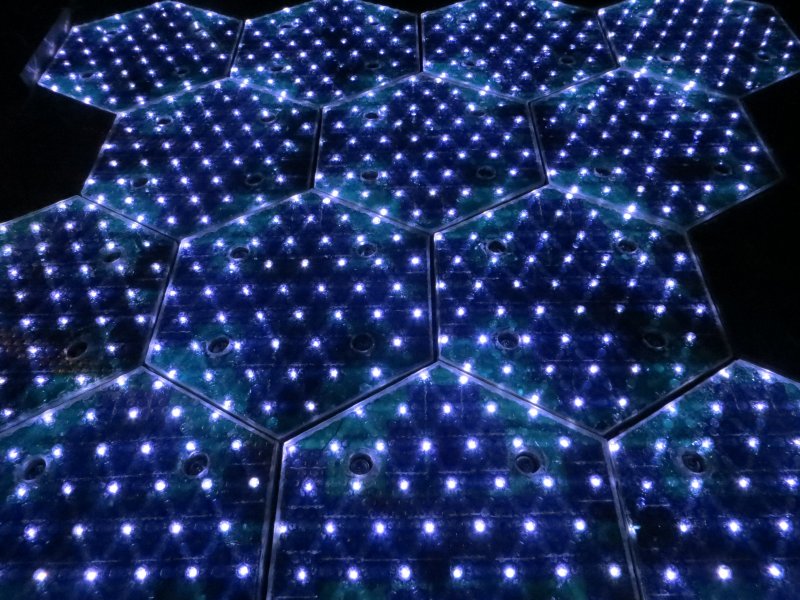 Minnesota wouldn't roll in the riches of solar energy (we know how little sun there is in winter), but Solar Roads could be used to save money with pragmatic purpose. Pavement never seemed to be designed for Minnesota in the first place! Did I mention how cool this would look? Images via: SolarRoadways.com -- Erik Bergs (selfie+cat)