'Soundset' Interview Highlights
Posted by Erik Bergs on Wednesday, June 4, 2014 at 12:00 AM
By Erik Bergs / June 4, 2014
Comment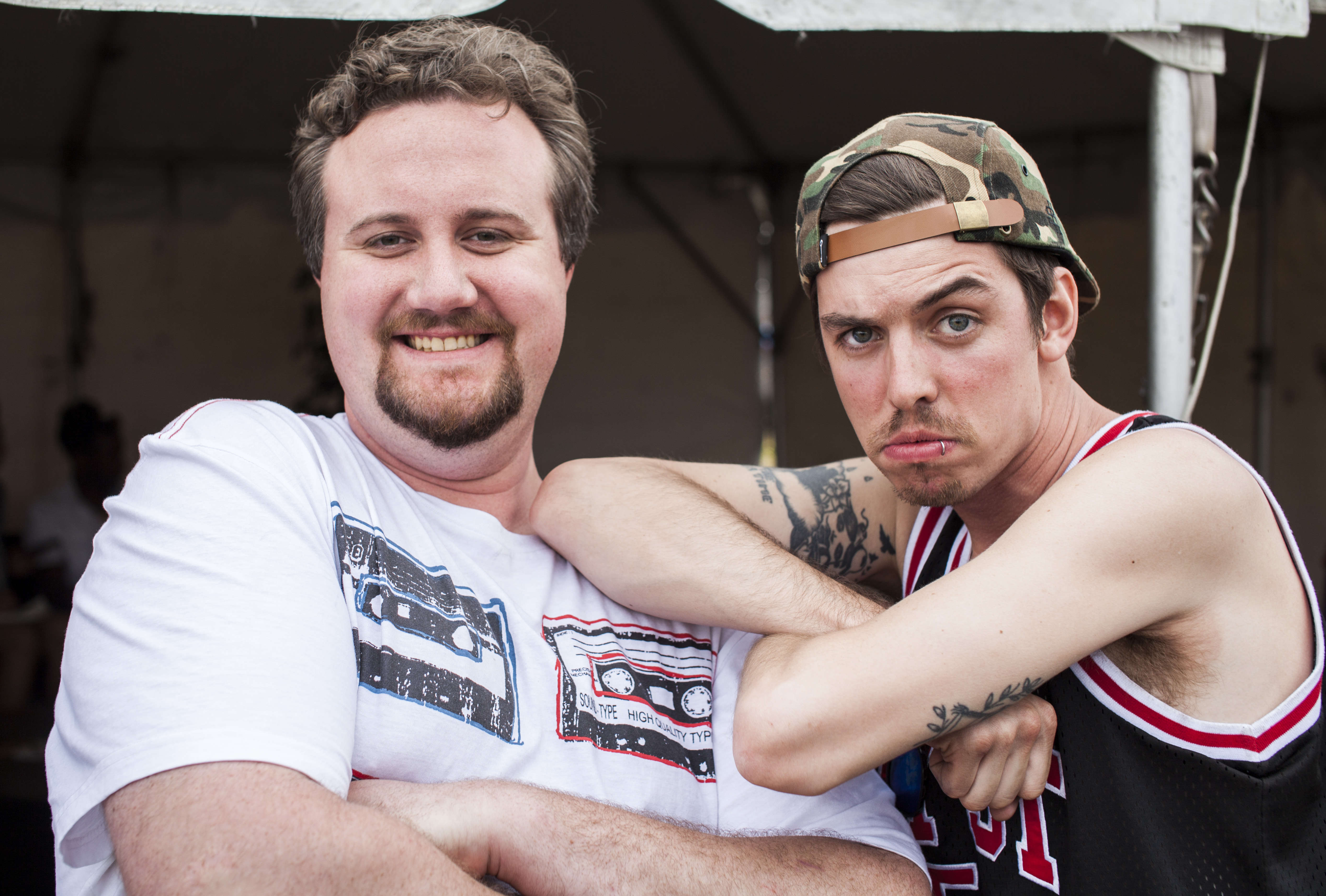 Last week, at the
triumphant 'Soundset' concert
, Minnesota Connected got the opportunity to conduct interviews with a handful of the performers.
Rhymesayers
, the local label behind the event, was a popular topic (and employer) among the artists. Much to the delight of the label (and not by accident) there was an anti-materialistic theme that permeated through the venue. Many of the artists were very approachable and friendly. These four especially:
Rapsody
Rapsody, who released her first album in 2010, has been working with
Jamla Records
and recently (including at Soundset) has been performing with 9th Wonder. She brings a poetic, slightly sultry and noticeably unique flavor to her work. Like 9th Wonder, she is from North Carolina.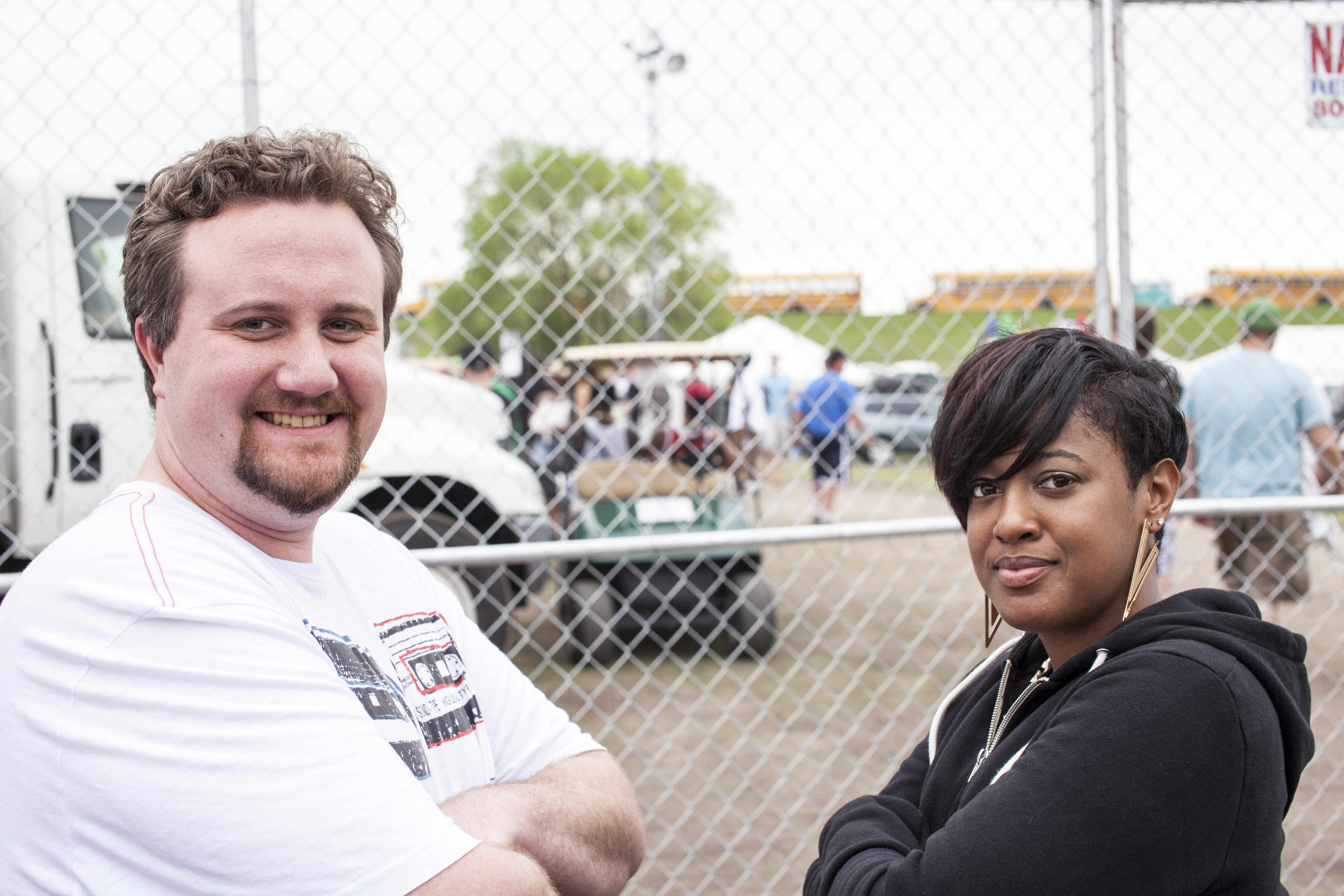 MC: What are your recent endeavors?
Recently, well I'm starting an EP (extended play) later this year. I don't have a title just yet. I'm also still pushing She Got Game which came out last year. We just shot a video for Betty Shabazz and, you know, might shoot a couple more. Other than that I'm just touring.
MC: How do you like Soundset?
Soundset is probably my favorite festival that I've been to. And you know I've been to 'Rock the Bells' and 'Paid Dues.' And I love 'Paid Dues' and Murs and everybody, but you know, the love that I've gotten here from the people of Minnesota is bar none. I think the only thing that compares would be when I went to South Africa. The people there showed a lot of love, energy and excitement for the music, but, you know the people working here: Brother Ali, Ashanti and everyone else are just so amazing.
9th Wonder
9th Wonder is more than a performer, he is the founder of Jamla Records and a professor of hip-hop. He has been in the industry for more than 15 years and has tried his hand with success on various sides of it (he won a Grammy for his production work for "Threat" on Jay-Z's 
The Black Album
). Most interestingly though (for me at least) is his starring role as the subject of the
Wonder Year
an independent film: MC: Where is your head at artistically these days?
It's in two places. My record label Jamla Records, that's my baby; that's where I put all my music focus into. And then there's the universities. I teach at three universities: North Carolina Central, Duke University and Harvard University. I'm just trying to establish a place for hip-hop to be studied in schools. Not necessarily to make rhymes or beats, but rather to do the due diligence on understanding the institution of it.
MC: How's Minnesota treating you?
I love Minnesota, man. I know that's like the cliche thing to say, but people are genuinely nice here; and they especially have a passion for hip-hop. And that's because of the work of Slug and a lot of others Minnesotans; they just forgot commercial side of it, and focused on the grassroots side of it; which is something to love.
Shad
Shad
is one of Canada's top hip-hop artists. His album 
TSOL
won the Juno Award (one of Canada's main music awards) for rap recording of 2012. While gaining popularity for his performances, he has also been getting a Master's Degree in liberal studies at Simon Fraser University.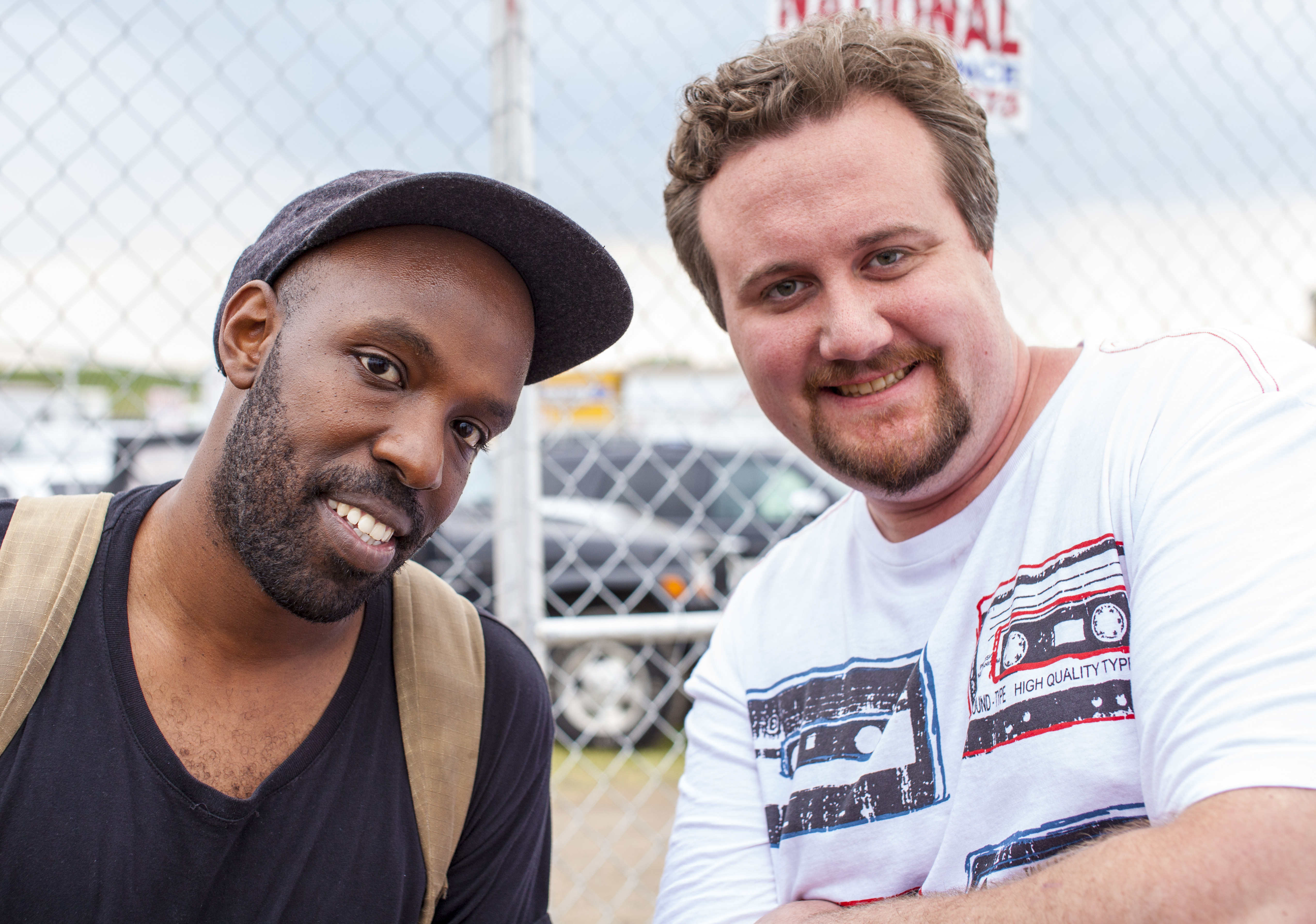 MC: What have you been working on recently?
My last album, Flying Colors, came out in the fall; but I'm just always writing.
MC: How do you stay motivated artistically?
I just love it. For me it's not hard to stay motivated. I enjoy what I do and I want to keep getting better.
MC: How are the Twin Cities?
It's great man. A beautiful thing, you know? Tons of people. It's positive to see so many people embracing the music and the culture like this; and the weather held out.
Grieves
Grieves, one of the workhorses of Rhymesayers, performed on the main stage of Soundset. Though he has toured internationally, his largest fan base is spread in a swath between Chicago and Seattle (with of course Minnesota being a huge part). Grieves will be returning to Minneapolis with a
performance
at First Ave on October 10th.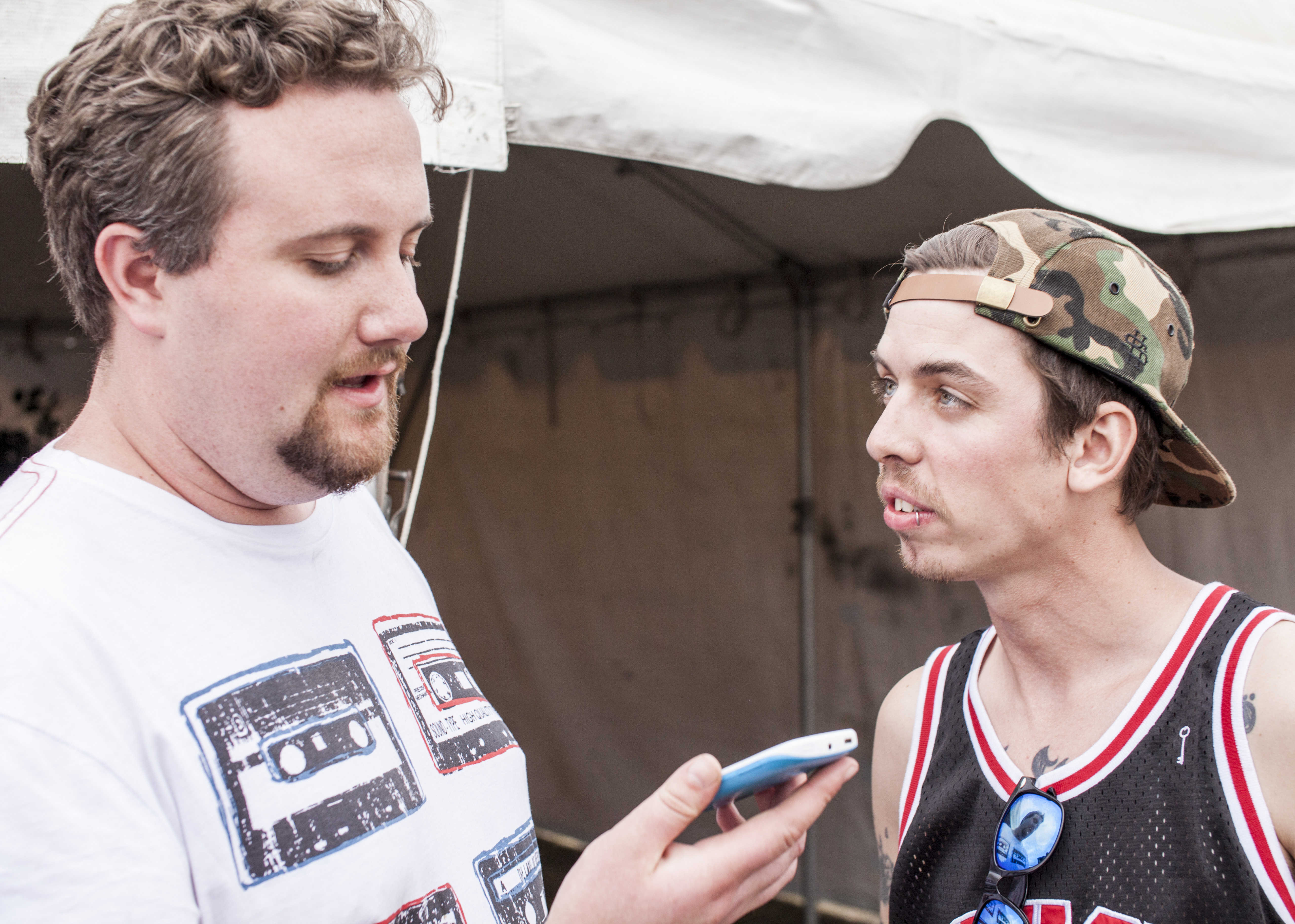 MC: You have a new album out, how's that going?
Winter and the Wolves came out like two months ago and we took a big break which got me a little scared because I was afraid I might lose momentum... But when the record came out we sold more pre-sales than total sales for Together Apart and then our venue size on this tour got a step up. It's just been so cool, lots of support.
MC: Were you cold in the "Shreds" 
video
?
So f-ing cold. They had me running around in four feet of snow in jeans. I was like, 'Let me get some snow-pants!' And they were like, 'You don't get lost in snow-pants. If you're lost you're doing it in the clothes that you didn't think you'd be surviving in. You're in jeans.' So I had them light a fire off to the side and between scenes I was literally just standing over the fire trying to dry them off. I was drenched. We were lucky that it was sunny out. By the end of the day though, my socks and shoes were frozen. And my pants... you could pretty much just like break my pants.
MC: How's Rhymesayers working out for you?
It's been great. I couldn't ask for a better situation. We just have a lot of like-minded individuals and often when I bring an idea to the table they're like 'We were just thinking of that.'
MC: Any advice for young hip hop artists?
You know you hear that phrase 'often replicated but never duplicated.' Being inspired by someone is great, but you really have to find yourself in the music or no one is going to believe you. I think it's important to project yourself as a person and as an artist. If you try to fit in with whatever's popular, unless that's you, you won't get it. If this is something you really wanna do, just be honest with yourself and honest with other people and quite f-ing around.
I can't wait to go back next year! Photos by:
Alexander Kohnstamm