'St. Lucia' @ Fine Line Music Cafe
Posted by PJ Mudd on Wednesday, January 29, 2014 at 12:00 AM
By PJ Mudd / January 29, 2014
Comment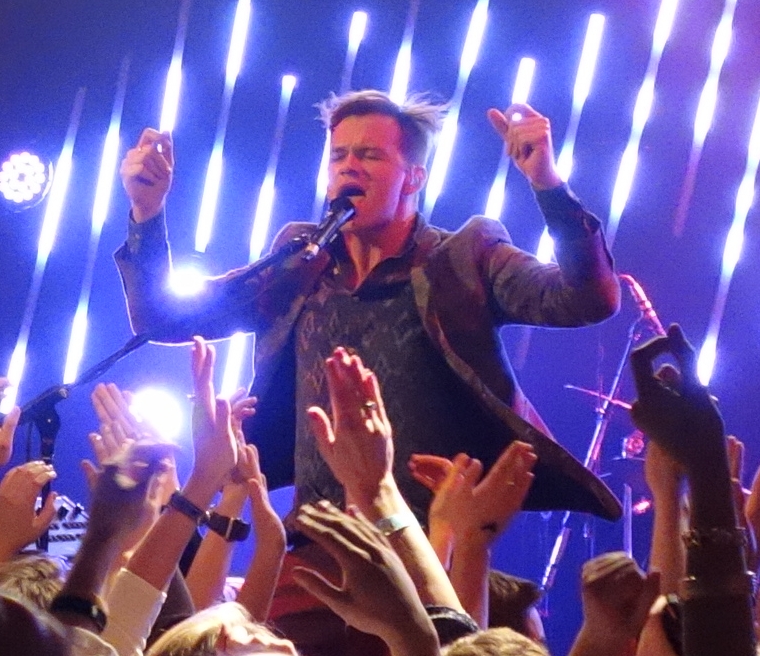 As the lights went down last Sunday night, signaling the impending arrival of the St Lucia to the stage at the Fine Line, David Bowie's "Let's Dance" played. Almost as much of an invitation it was a suggestion and preview of the next 75 minutes. When Jean-Philip Grobler arrived he crowned Minneapolis the coldest city in the universe, which on that night, wasn't far from the truth. Starting off with "The Night Comes Again" provided the audience the warmth and glow they likely won't see for another few months with all five members playing with so much enthusiasm, you couldn't even tell how much of a shock they were in because of the weather.

Playing against a large backdrop of flashing LED light strips, with a fan blowing through Grobler's hair and jacket, you got a sense of the 80's influence without the kitsch.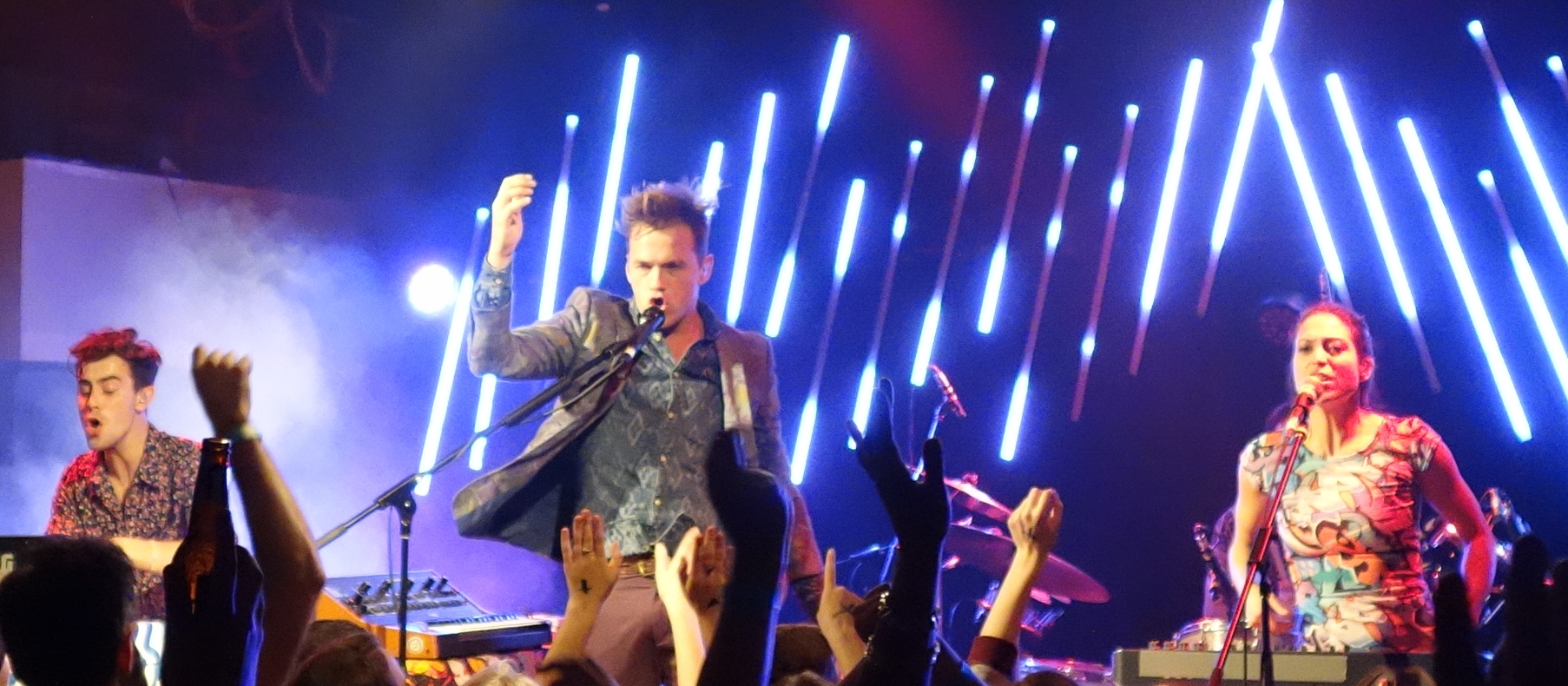 We sailed through a few songs off their original EP,
St. Lucia
, then through some more of the current LP,
When The Night
. When we arrived at "We Got It Wrong," Grobler asked that we help provide the line "don't go, don't go away" throughout the song, with the band helping with the queues so we don't get caught yelling at the wrong time. A few songs later we were presented with a great cover of Chaka Khan's "Ain't Nobody," which provided a bit of a surprise to everyone, when Marie Kim started singing from the sound booth in the back. For an engineer she has an amazing voice; the crowd loved it and it was a pretty unexpected aspect of the show.

They briefly left the stage, and slowly returned to a slow keyboard intro to "September" which sent the crowd buzzing. After they blew the roof off with "September," which although was somewhat predictable considering how pleasing a song it is, Grobler then took the opportunity to sincerely thank everyone for coming -- especially given the weather, he expressed how much respect he had for all of us for doing so. If you haven't figured it out yet, it was cold Sunday night. We were introduced to the band, including Ross Clark who spent some time in Minneapolis, and whose family was at the show. Clark gave some local city shout-outs which went over really well with the audience, obviously.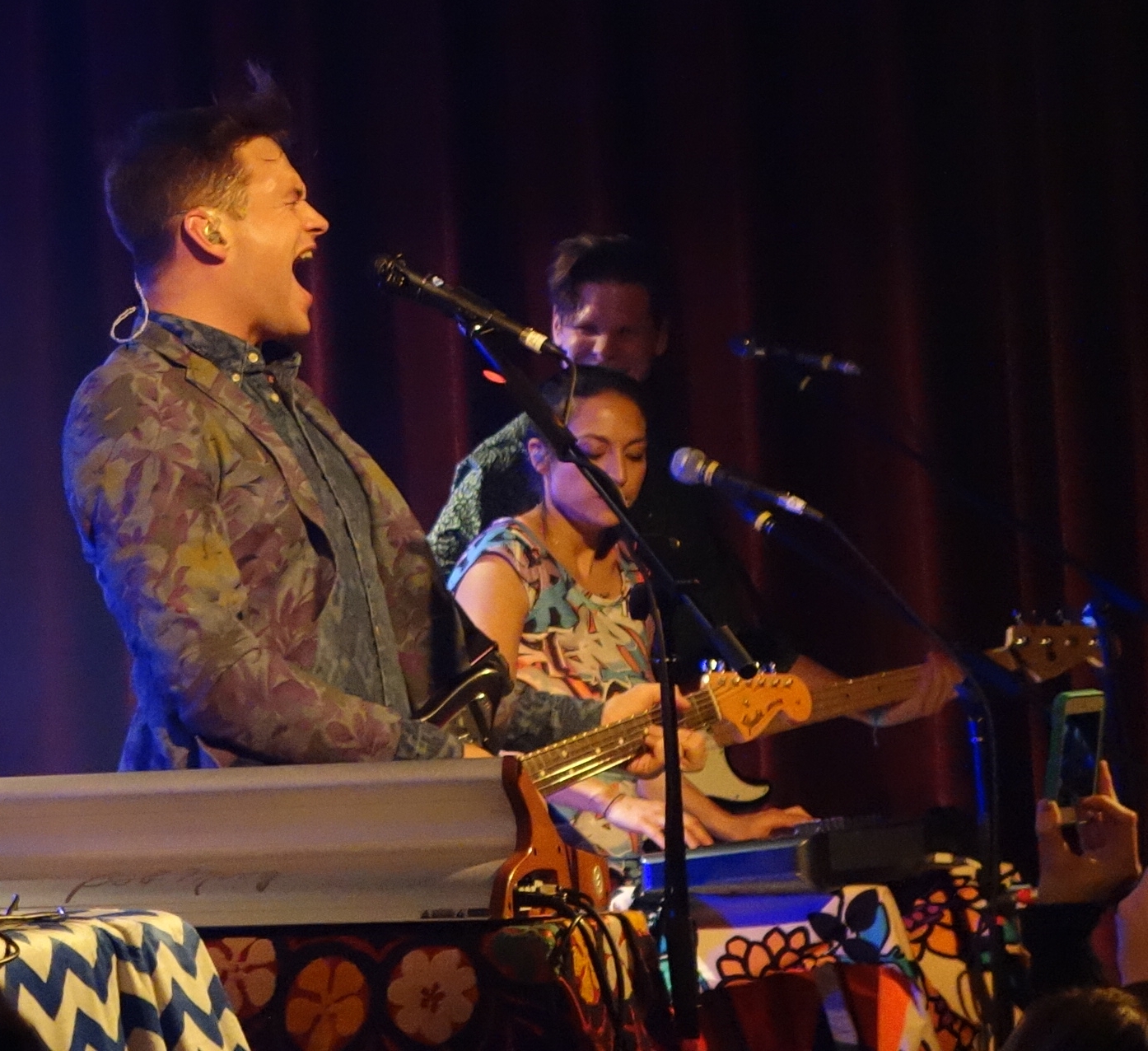 The show closed with "When The Night," with its climactic keyboards and soaring vocals. It was a warm summer evening breeze carrying us back to our frosty climate that we were lucky enough to escape for a couple hours. Photos via: PJ Mudd