Star Tribune Purchases City Pages
Posted by Troy Larson on Wednesday, May 13, 2015 at 12:00 AM
By Troy Larson / May 13, 2015
Comment

Last Wednesday, it was 
announced
 that the Minneapolis Star Tribune had bought City Pages from the Denver based Voice Media Group. This deal creates an uncommon coupling of the biggest alternative weekly in the Twin Cities and the biggest news organization in Minnesota. Terms of the deal were not disclosed. It is expected that the deal would close in a few weeks and that the purchase will be paid for by operating cash flow. As a result of the deal, only two employees at City Pages, a blogger and a page designer were laid off. Also as a result of the deal, the news employees of City Pages will come under the representation of the Minnesota Newspaper and Communications Gild, which also represents news employees of the Star Tribune and St. Paul Pioneer Press. Since City Pages is primarily an entertainment focus newspaper, the Star Tribune said that it would stop publishing Vita.mn, a website and weekly tabloid. Factoring into this decision, City Pages drew more advertising revenue than Vita.mn. Vita.mn refashioned the Star Tribune's entertainment coverage into formats that competed directly with City Pages for readers and advertisers. Once the Star Tribune stops publishing Vita.mn this week, City Pages would become the last weekly of its kind in the Twin Cities.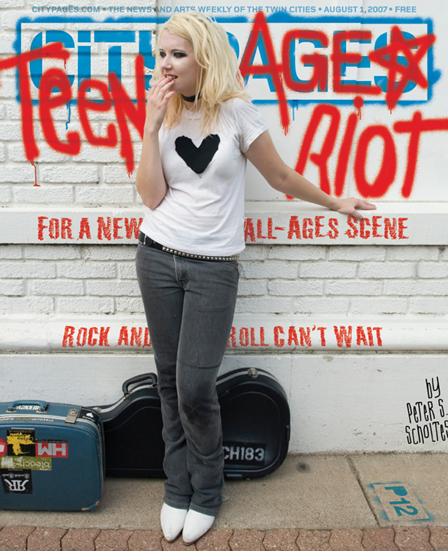 The Star Tribune's purchase of City Pages is the third such purchase by a major daily metro newspaper of an alternative weekly. In 2012, the owner of the Chicago Sun-Times purchased the Chicago Reader and last year, the Baltimore Sun purchased the Baltimore City Paper.
"The acquisition will give us a larger footprint in our home market and allow us to grow our audience and our advertising revenue," said Steve Yaeger, vice president for marketing.
This is certainly an interesting acquisition since alternative weeklys, along with other print media face declining ad revenue through print publication while at the same time facing costs of publishing via the web and mobile devices. It should be noted that weeklys tend to draw more advertising from more local businesses since it costs more to advertise in the daily newspapers. Either way, this big move will be felt throughout artistic circles in the Twin Cities. Images courtesy of: City Pages