'STS9' @ First Avenue
Posted by PJ Mudd on Tuesday, May 14, 2013 at 12:00 AM
By PJ Mudd / May 14, 2013
Comment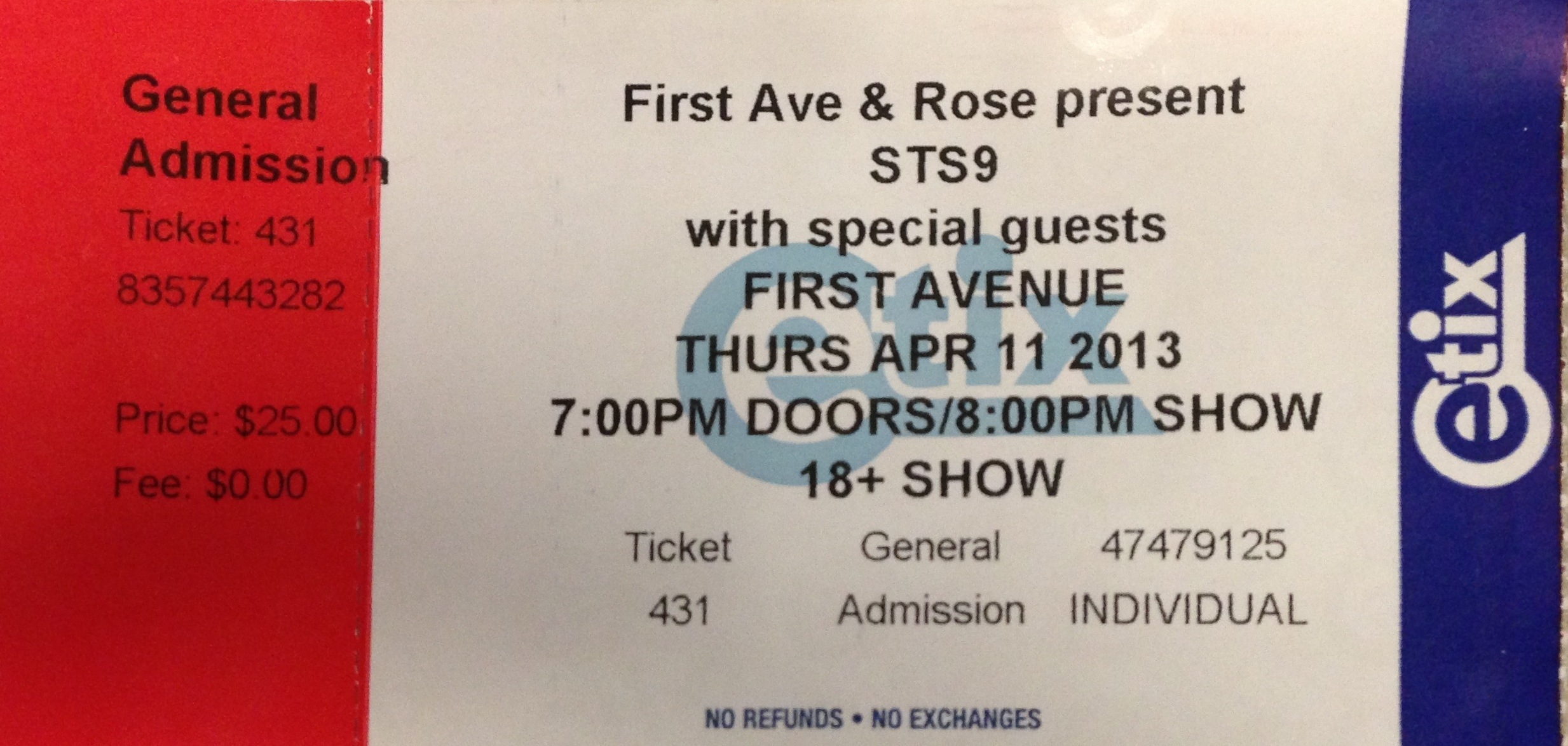 I've been to a number of festivals with STS9 on the bill as well as in the same city they've passed through, but this was my first time officially catching them.
When I arrived at First Ave and saw the size of the line to get in, I was pretty surprised.  I realize STS9 has been around for over 10 years and probably has a pretty loyal following, but I guess I just wasn't expecting a crowd that big.  Needless to say it was packed inside and the crowd was really excited and energized waiting for the 5 members to take the stage.
I assumed I was in for quite a show with this sort of buzz and anticipation.  When the band took the stage around 9:30PM and kicked off their nearly 2 hour show, the crowd went crazy, and didn't stop moving the entire time.  The lights were a great compliment to the 5 guys on stage clearly enjoying what they were doing and feeding off the crowd's energy; even if they seldom addressed the crowd.
This all probably sounds like a great time right? For everyone in the audience, except for me, it was!  However, after a few songs I felt like I got it.  I was obviously seeing a different show than everyone else.  I could see how STS9 would do really well in a festival atmosphere, especially outdoors.  The unusual amount of white dudes with dreads seemed to confirm this.
I ended up leaving after an hour, which according to 
Twitter
 was the end of Set I (of II).  I couldn't do another hour of what felt like a rave my parents would enjoy attending.