Stuck in Alaska Airlines Cargo Hold -- Worker Thought He Would Die
Posted by Tony Randgaard on Friday, April 24, 2015 at 12:00 AM
By Tony Randgaard / April 24, 2015
Comment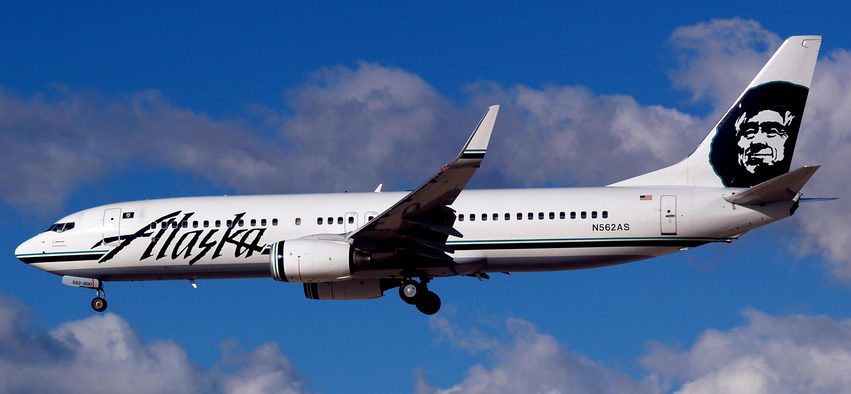 Sleeping cargo worker Willa Junior woke in pitch darkness with engines roaring inflight, on Alaska Airlines flight 448 last week, a Boeing 737-900 bound for Los Angeles. Willa Junior told ABC News that he didn't expect to survive. He called 911 and after the call dropped, he left a farewell text for his mom. His frantic pounding on the ceiling caught the attention of first class passengers as well as two air marshals. Willa said he was yelling:
"Help me. Someone is down here."
Quickly, a flight emergency was declared and the airborne aircraft turned around and landed back at Seattle-Tacoma International Airport, a short 14 minutes later. For thousands of former Northwest Airlines employees, quoting Yogi Berra:
"It was déjà vu all over again."
From the same airport and in the same month in 2000, a young man stowed away in the front cargo bin of Northwest Airlines flight 946, on purpose. He hitched a free 2000 mile ride on the Boeing 757 to Memphis. During unloading he surprised baggage handlers and then nonchalantly asked them for a ride over to the passenger terminal? When they balked, he fled the scene and has never been heard from again.
"You don't anticipate that there will be a person when you open the cargo door," quipped a Northwest spokesperson at the time.
Stowaway Terror Justified?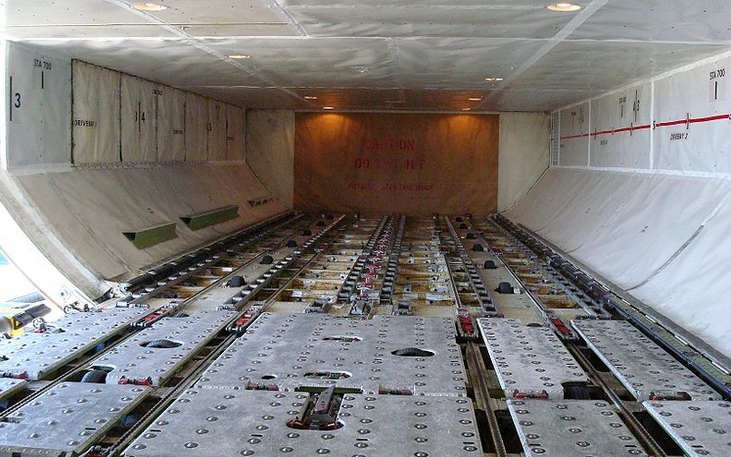 Was the Memphis freeloader taking his life into his own hands? How dangerous is it to travel in the cargo bin of a passenger aircraft? According to airline cargo experts -- not nearly as daunting as one might think! Consider that a major airline such as United ships more than 130,000 pets a year using that same cargo bin -- with a failure rate that is infinitesimal. Moreover, Boeing aircraft are designed to provide a steady, heated air flow to the front cargo bin, generated from the same system serving the passenger cabin. It will be a bit colder, with factory specification calling for a temperature range 45°F - 65°F degrees. You may want to pack a jacket? The bin is also pressurized to approximate an 8000 foot altitude which would be dry, arid and safe. The cargo bin entrance is only 35 inches high by 48 inches wide. After you crawl in you are forced to stoop or sit (or nap) but there can be ample space as the bin extends more than ten feet ahead of you and more than twenty feet in length. Pets in crates and cargo packages would likely be scattered about. In this case, the unlucky Alaska cargo employee encountered complete darkness and the rumble of jet engines inflight. Certainly waking in those circumstances would be disconcerting and detract from the inflight experience. By panicking and causing an emergency landing, the flight was met by scores of Seattle TSA and local law enforcement personnel and cost the airline thousands of dollars in wasted fuel. Alaska Airlines responded by banning the employee Willa for life from working on any of its cargo operations. Had the employee kept his wits about him and completed the flight to Los Angeles (LAX) one could argue that Alaska Airlines could have mitigated intense government and media scrutiny. Continuing to LAX, the cargo worker could have continued use of his lie flat "bed," relaxed and used his phone for light or even to tap into Flight 448's Wi-Fi program. Wi-Fi would have provided a channel to e-mail his plight to the company or alternatively, a wide array of enjoyable inflight entertainment programs. When the door opened at LAX, the employee would have startled baggage handlers but they would have quickly noticed his uniform and visible airline identification. It's likely the incident would have missed the national spotlight and begun as an internal company investigation. Instead, the flight diverted back to Seattle where FAA, TSA and Sea-Tac airport officials immediately began a full scale investigation into the incident. Ironically, just this month, the e-zine Flipboard ran a very funny spoof promoting airfares as low as $200 one way from Europe to the U.S., to ride in a lie flat beds housed in airtight cargo containers. I had to read it twice before I realized I was being fooled. And as is usually the case in the airline business, fiction has become fact in the blink of an eye! To listen to a podcast interview of this story by Jordana Green WCCO Radio and the author click here:
Jordana Green 10pm Show
Tony retired after 31 years in marketing with United and Northwest Airlines, Tony has been published by MinnPost, Minnesota Connected, Air Cargo News, The Forward, CNS Air Cargo Focus, TC Daily Planet and the Rake. He has won a Silver Addy award in Advertising and launched United Cargo's Friendly Skies ad campaign in 2014.
Images courtesy of:
Compdude123
--
Dtom