Super Bowl Halftime Show 2016: It's Time to Get Countrified
Posted by Andy Ellis on Tuesday, February 3, 2015 at 12:00 AM
By Andy Ellis / February 3, 2015
Comment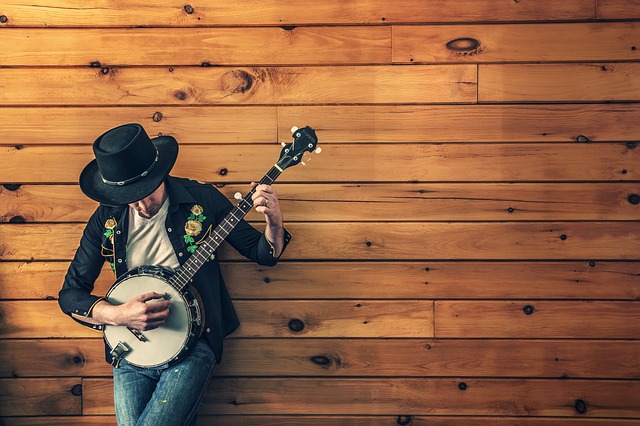 It's time to bring country music back to the Super Bowl Halftime Show. The stage has most recently filled by some of pop music's biggest stars such Bruno Mars, Beyonce, and Katy Perry most recently. It's also been filled by legends like Madonna and Bruce Springsteen. But it's time to bring the twang back. There are many ways to go about it. They can either get one main performer with the possibility of having a few guests stop by, or have package deal to better represent the genre. Right now one of the best bets would be Luke Bryan. The man knows how to entertain, and has come a long way since days his days playing in standing room only clubs. This summer he'll be playing several stadiums, and has the kind of southern rock-influenced sound that will keep the energy of the night going with songs like "That's My Kind of Night" and "Country Girl (Shake it For Me)." He could bring his friends Florida-Georgia Line out for "This is How We Roll." "That's My Kinda Night" Then there's Kenny Chesney who has a song about football called "Boys of Fall." He visited the New Orleans Saints' training camp several times – especially after Katrina – and he's been playing stadium shows for several years now. He's got the kinds of songs needed to keep the energy going: "Summertime," "Beer in Mexico," "She Thinks My Tractor's Sexy," and even his new one, "Til It's Gone." He could even bring a few friends of his along like Uncle Kracker and Tim McGraw. "Summertime" If you wanted to go a little more traditional, but still have that energy there, then there's Garth Brooks. He's on the road again, and fans can't get enough. They sang along to every song during his stay at the Target Center and he was just nominated for an ACM for Entertainer of the Year. Yes, the steel guitar – and instrument many don't care for outside of the genre – is a bit more prominent in his songs, but songs like "Ain't Goin' Down ('Til the Sun Comes Up)" and "Fever" would be perfect for such a high energy event. And ending on a song like "We Shall Be Free" would perfectly cap the performance off. It would also be hard not to look at Carrie Underwood for something like this. She's already the voice of Sunday Night Football, and she reworked a version of it specifically for last night. Songs like "Cowboy Casanova" and "Before She Cheats" would do awesome at halftime, and – if you've watched any of her awards show performances – you'd know she's not afraid to go all out on production. She one of the strongest voices country has, and there's no doubt she has fans outside the genre as well.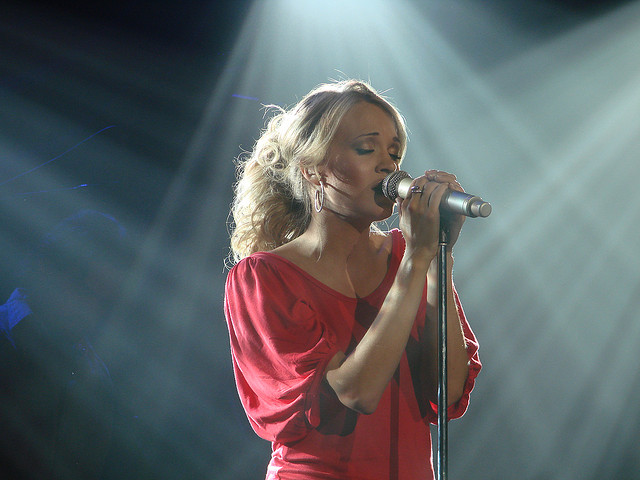 There's a another way you could go about it, too: a package deal. It's not too much unlike how country tours are set up, but the ones who are part of the package would definitely have to be headliners. While many are able to headline their own tours, the Super Bowl Halftime Show stage is different. One example would be Miranda Lambert and Blake Shelton. Blake's presence as one of the original coaches on NBC's 
The Voice
 alone would attract attention, and Lambert has more than a few songs like "Kerosene" that could keep the energy the moment alive. Blake also has a few upbeat songs like "Boys Round Here" that would fit well. Miranda could also bring Carrie Underwood for a rendition of their hit duet, "Somethin' Bad," and, who knows, maybe Blake could bring Adam Levine out for some surprise song. You could also do something like Keith Urban and Tim McGraw. Now, both of those could clearly hold that stage on their own; they've each got more than their share of hits. Keith could breakout into one of his amazing guitar solos, and Tim could bring out Faith Hill. "Cop Car" There's also always a chance that the main artist will try and get one of their influences to collaborate on something: Shania Twain has been talking about going back on the road; Alabama is back together; Brooks & Dunn have reunited and are doing a residency in Vegas with Reba McEntire, and there are sure to be more options. Country artists have never been shy about being thankful for their influences, and this would be great way to show it; and an even better way to represent the genre. Also, there's no saying they won't be able to get someone outside of country music to make an appearance, either. The nation's top talent have been making the trek to Music City for years so it wouldn't be out of the ordinary for someone like Jon Bon Jovi, Beyonce, Kelly Clarkson, or even Ludacris. There has been such a change in what's been accepted as country music in the past decade or more that it really wouldn't be out of place for anyone to make an appearance (CMT even has a show called Crossroads where they get a country singer and someone outside the genre to sing each others songs). To top it off, country music is possibly the most family friendly genre right now. Families regularly go to Luke Bryan, Tim McGraw, and Carrie Underwood shows together. And while some may question the way Underwood is dressing at times, you won't have to live in fear of an "unintentional" wardrobe malfunction. It's the safest bet there is for an even that brings many families together. The last time a country artist headlined the Super Bowl Halftime Show was 2003 with Shania Twain. And since then the genre has surged in popularity. Those country folks know how to have a good time; they also love football. Now, let them prove it. Photos courtesy of:
Pixabay
--
MrHairyKnuckles
The personal views expressed in this post are the writers' own and do not necessarily reflect the views of Minnesota Connected or its sponsors.