'Sylvan Esso' @ First Avenue
Posted by PJ Mudd on Monday, September 8, 2014 at 12:00 AM
By PJ Mudd / September 8, 2014
Comment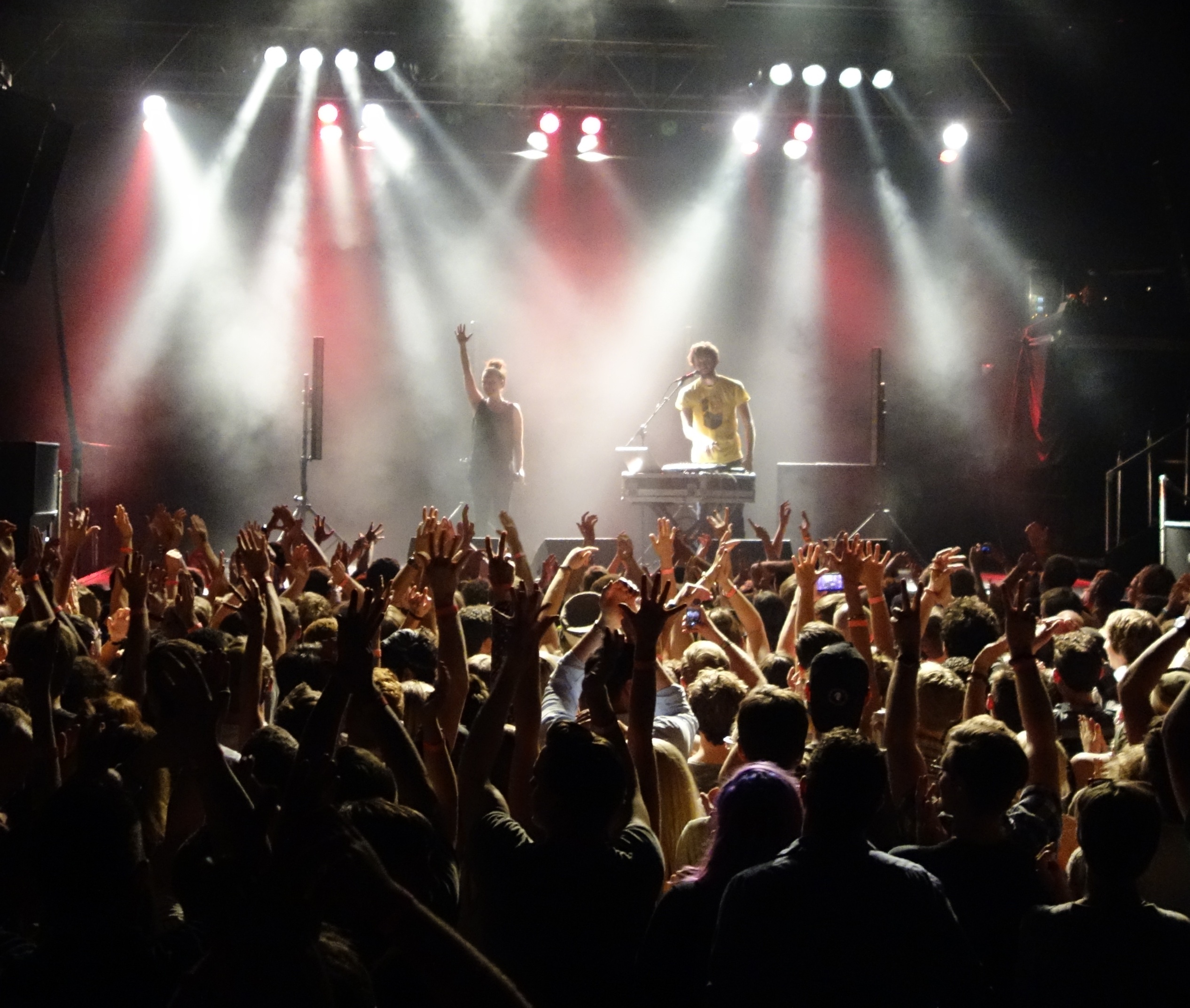 The amount of energy and pure fun Sylvan Esso packed into their short one hour set at First Avenue was impressive. It was as if they knew we only had a brief amount of time to spend together and they wanted to make the most of it.  The two North Carolinians, singer Amelia Meath and producer/ Nick Sanborn, not only had no issues commanding the stage, but were also  incredibly gracious. After each song, you could tell how overwhelmed they were with the roar of applause from the audience, even noting "There aren't any other places like this." The duo had one of the most simple stage setups I think First Avenue has seen in awhile. Meath with only a microphone, and Sanborn with this small mixing board, the only other thing on the stage were four lights that at times blended into the background. If you think this would be boring to watch you'd be sorely mistaken. Meath and Sanborn were so captivating with their funky and erratic dancing, you didn't want anything else to take your focus off them.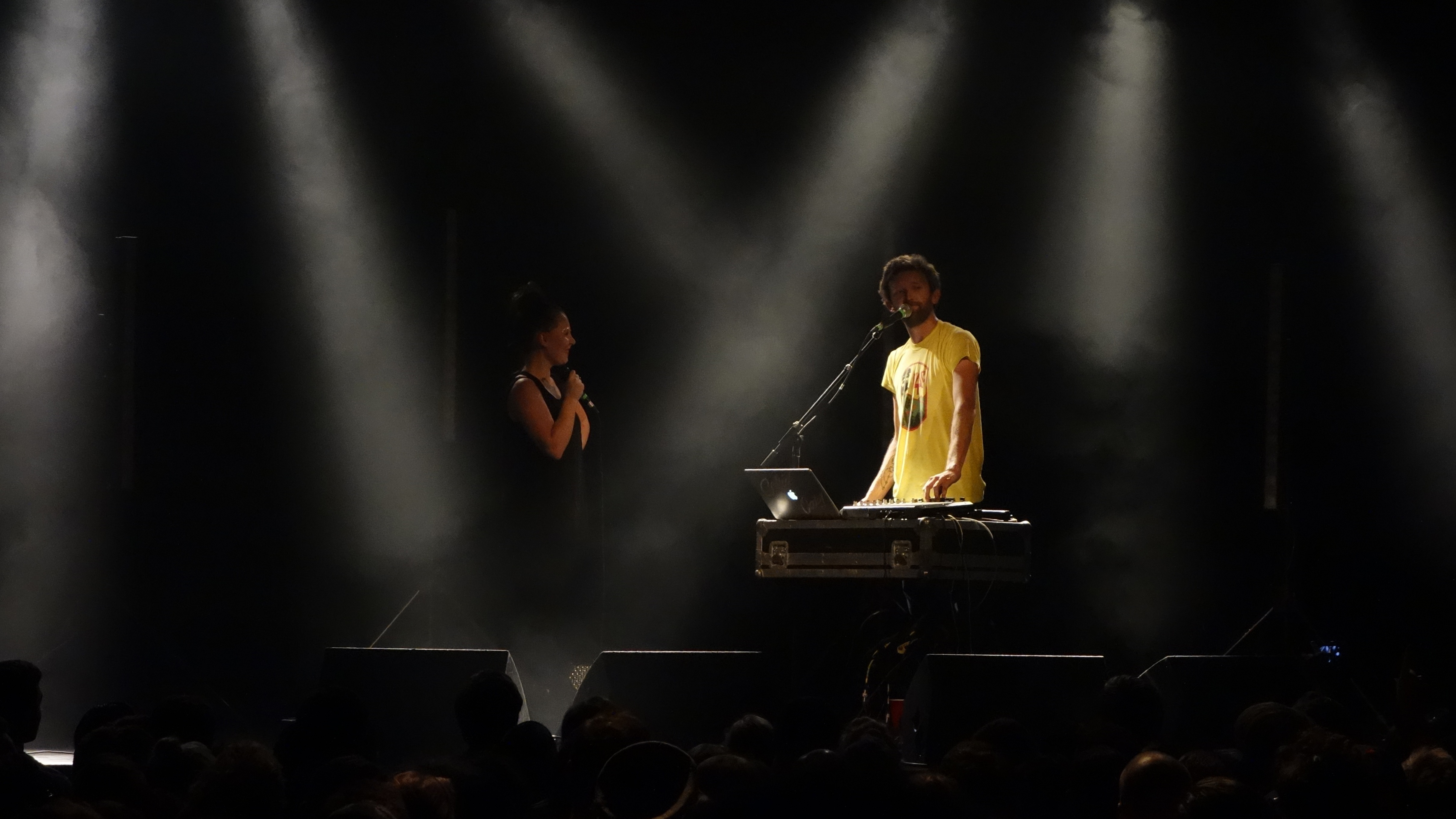 They kicked off the set with "Hey Mami" just like their self titled debut album. It has a very delicate, poppy intro, but then lays on some dirty bass on top, which sounded amazing over First Avenue's speakers. The next couple of songs follow the path of the album until they change things around with "Coffee," performing their most popular single early in the set. This was met with a voluminous approval when the audience heard the first few notes of the song. Everyone was getting up and getting down, as it were and having a blast. Easily the biggest number of the night, was "H.S.K.T." With it's upbeat tempo, Meath's angelic voice, you can't help but to bop along. When Sanborn then drops that baseline in, it whipped the audience into a frenzy. It is a completely different song live. The boppers moved to full on dancing, hands were in the air, and the whole place was shaking. I could have listened to that song the whole night; definitely a highlight for me.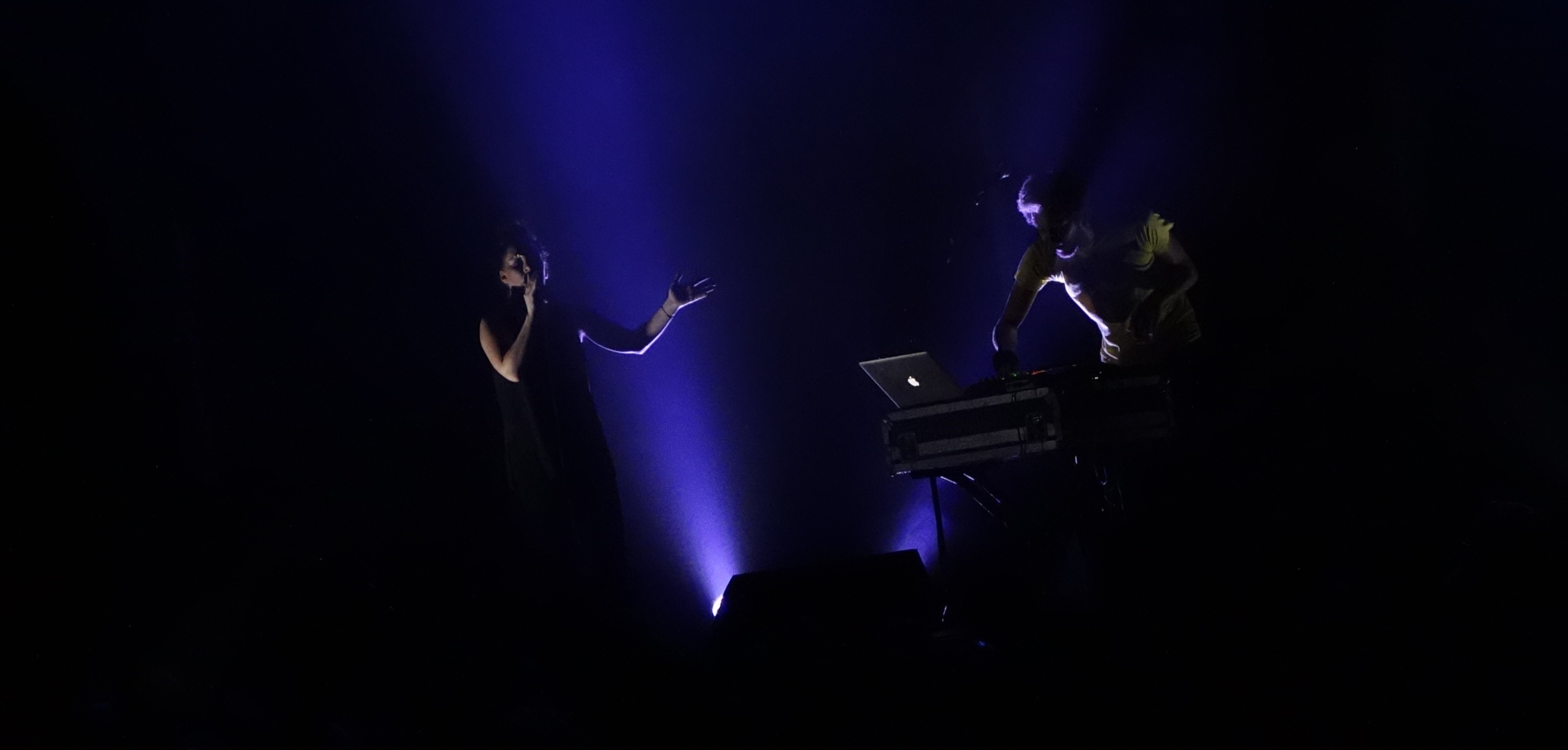 The next few songs slowed things down a bit, not the mood, but to more of a slow dance and grind tempo. Sanborn almost disappointingly told us "You know we only have one album, so we have just one more song for you." Clearly people were bummed, but knew this was coming. They finished out with "Play It Right," a song that brings the duo's strengths together into one euphoric groove.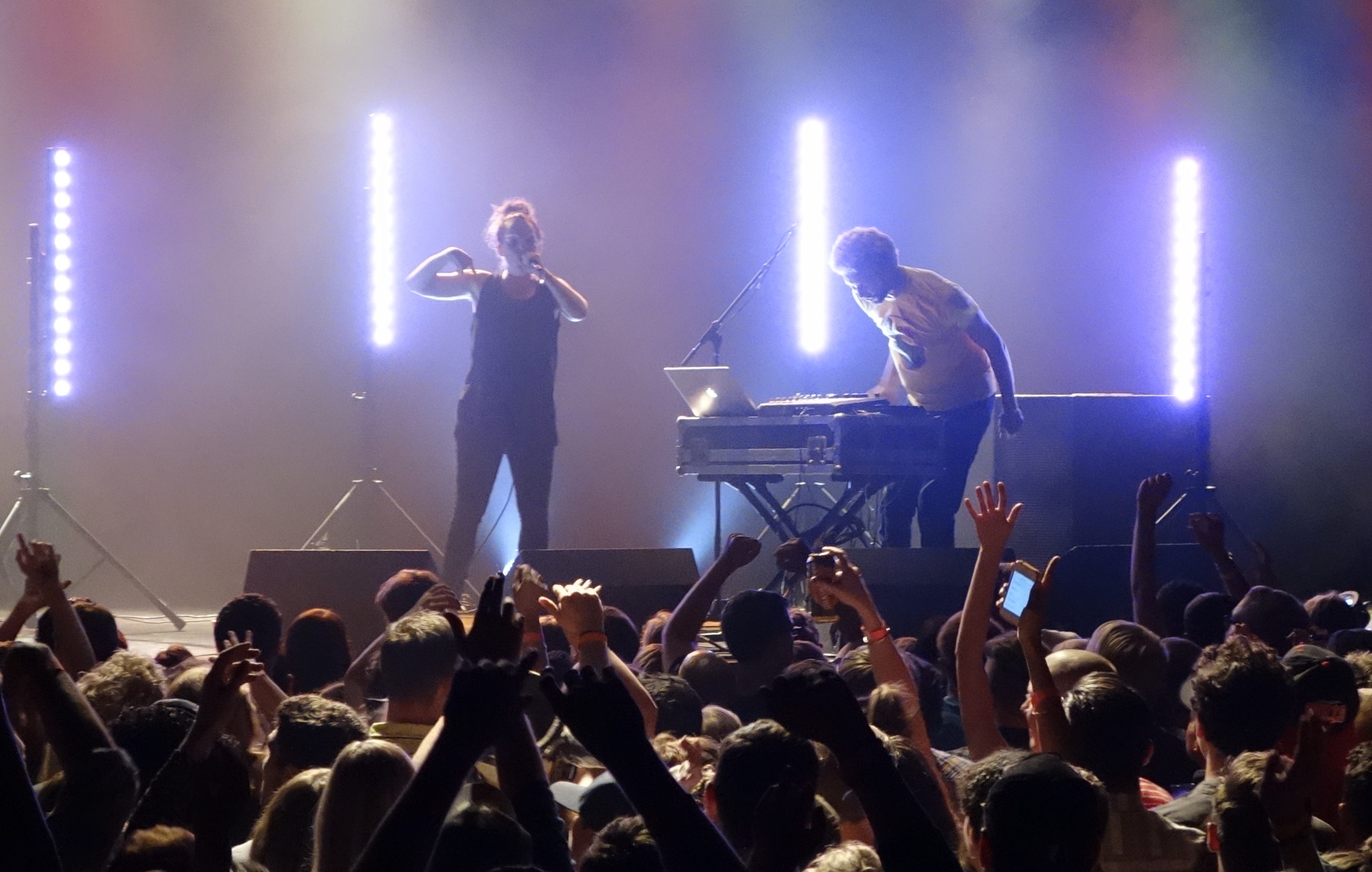 I was genuinely surprised when they came back out for an encore, finishing this time with two final songs. "Come Down" was the last song, again aligning with the album, but also a song that did help us all come down but still left us buzzing. This was the second time in as many months that Sylvan Esso has been here, and clearly it won't be the last. Photos by: PJ Mudd