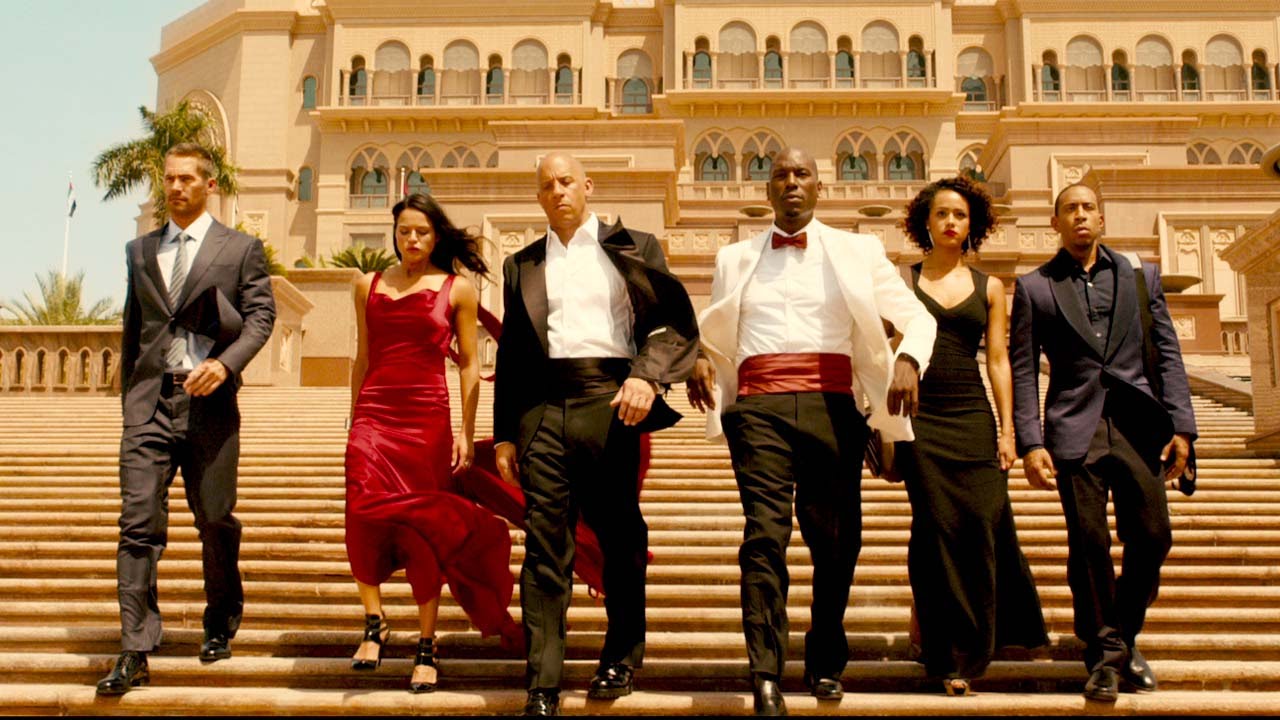 What is the
Fast and Furious
franchise exactly? I mean what is it about?
Pirates of the Caribbean
is about pirates, for instance. You can say it's about the characters, but I'd venture a guess that if Captain Jack Sparrow was, say, a lawyer or a dentist in the next film, that would probably throw some people.
The Fast and the Furious
, I thought at least, was' a movie about street racing. It was also a little bit about crime and a fairly obvious knockoff of
Point Break
, but that's beside the point. You had the racers and family (Vin Deisel, Michelle Rodriguez, Jordana Brewster, et al), you had the police (nobody anyone...