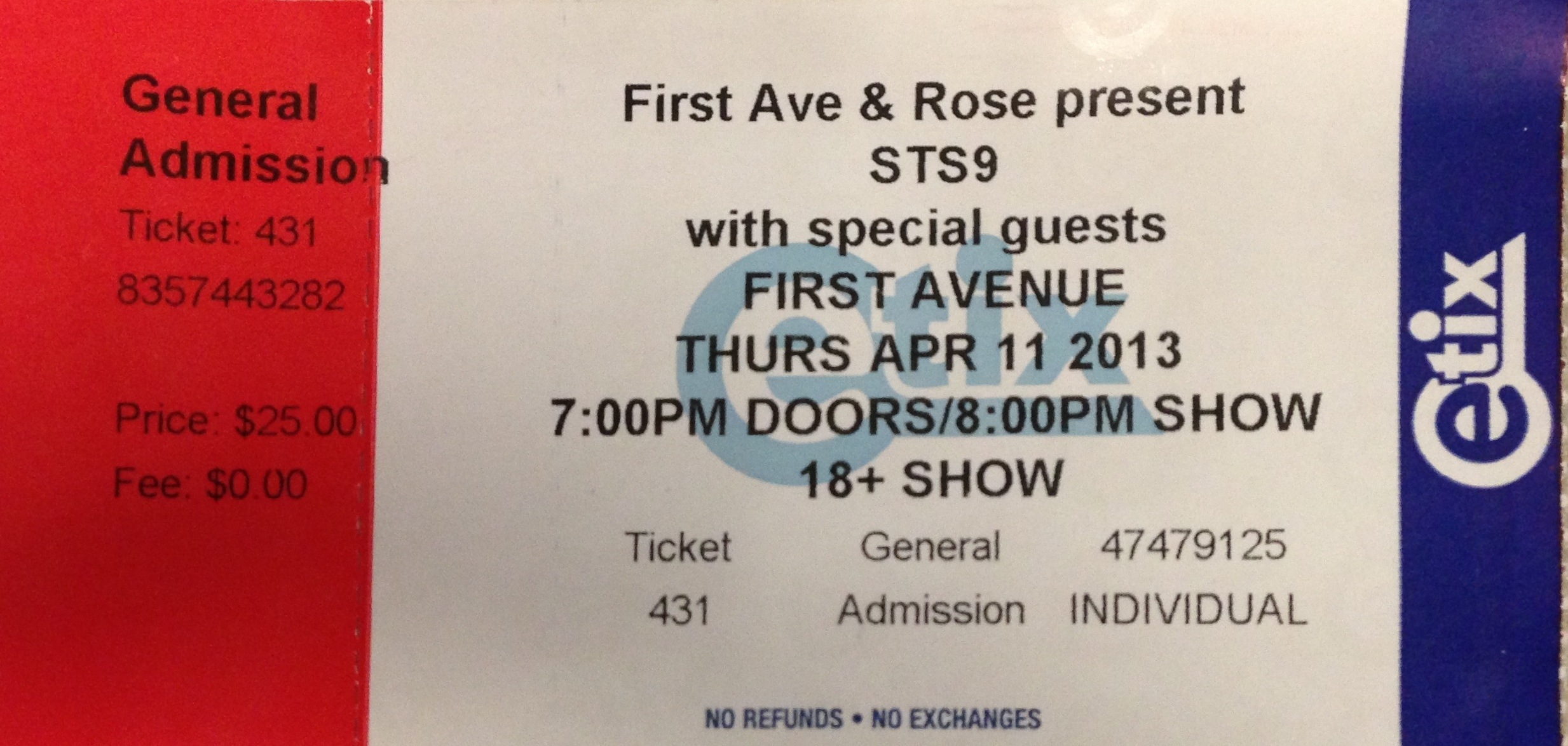 I've been to a number of festivals with STS9 on the bill as well as in the same city they've passed through, but this was my first time officially catching them.
When I arrived at First Ave and saw the size of the line to get in, I was pretty surprised.  I realize STS9 has been around for over 10 years and probably has a pretty loyal following, but I guess I just wasn't expecting a crowd that big.  Needless to say it was packed inside and the crowd was really excited and energized waiting for the 5 members to take the stage.
I assumed I was in for quite a show with this sort...
!--more-->