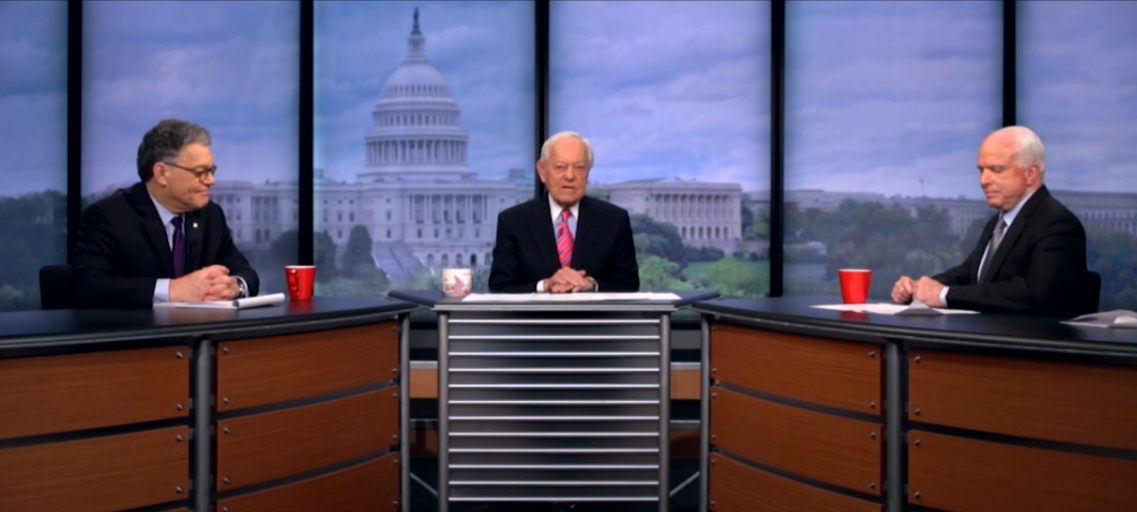 The Vikings' Blair Wlash made a game-tying field goal as time expired in regulation...
While Thursday night's game against the Cardinals ended in
typical
Vikings heartache, it started with a clever skit involving two high profile government officials. Arizona Senator John McCain and our very own Senator Al Franken joined Bob Schieffer to parody a segment of
Face the (Football) Nation
during the intro for the
NFL...