Tampa Bay Buccaneers Unveil New Uniforms -- And They're Awful
Posted by Brent Lee on Tuesday, March 4, 2014 at 12:00 AM
By Brent Lee / March 4, 2014
Comment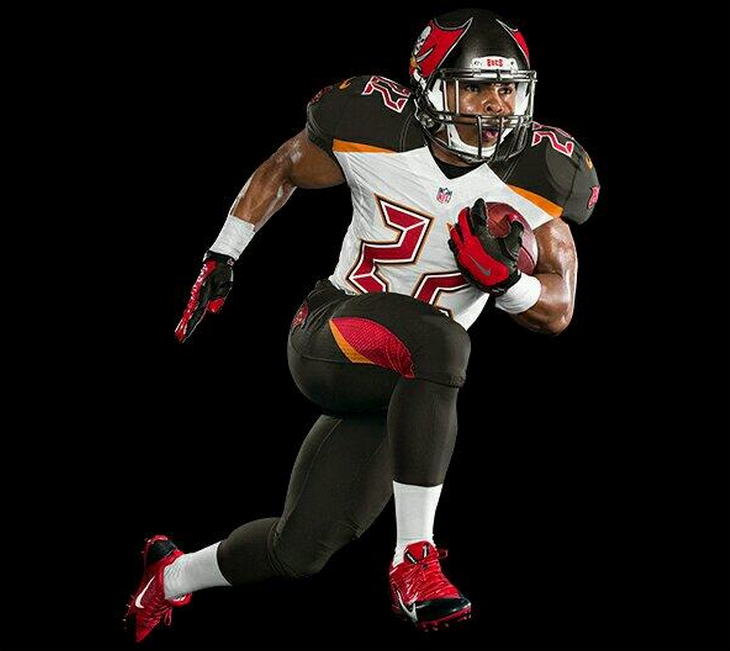 The Tampa Bay Buccaneers appeared to be celebrating April Fool's Day a month or so early on Monday when they released new uniforms that made many wonder if they were planning a move to the Arena Football League. Or to a cartoon. The Bucs will remain in the NFL and are not becoming an animated series, but they apparently are not kidding about the new jerseys — which are unfortunately very real.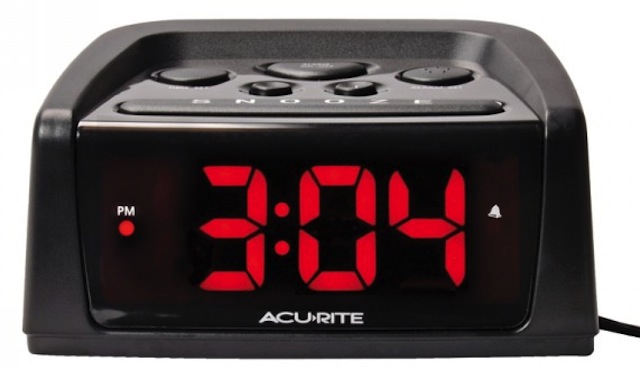 The uniforms — which inexplicably feature red numbers that look like the LED digits from my alarm clock — have had the web buzzing over the last 24 hours with a variety of opinions from NFL fans in Tampa and all over the country. As usual, venting via Twitter was a popular catharsis for those who were less than pleased with the new unis...
I've been a #TampaBayBucs fan since 1978. After Schiano and this, I'm out. Thanks for the fun. http://t.co/l3EnTR9eIe via @espnnfl — ScruffySquirrel (@ScruffySquirrel) March 3, 2014
Lord have mercy the new #TampaBayBucs uniforms are absolutely hideous!!! — Michael Ontiveros (@mho22) March 4, 2014
Ummm....wow is all I can say.... #TampaBayBucs pic.twitter.com/qcICLe2sxU — Brooks Barnes (@BrooksBarnes1) March 4, 2014
As you might expect, despite some of the less-than-positive feedback online, representatives from the Bucs were guzzling their own Kool-Aid while gushing over their new gameday duds on their
website
:
"Today marks the culmination of more than two years of research and planning to bring the Tampa Bay Buccaneers into a new and exciting era of our history," said Buccaneers Co-Chairman Edward Glazer. "We worked closely with our partners at Nike to design a uniform that would set the standard for both design and functionality. The result is a sleek, modern design that honors our championship past while also establishing a new, bolder identity moving forward."
Two years of "research and planning" went into these? I hope most of that time was spent on something other than what they look like. To be fair, maybe I'm all wrong here. There is no accounting for taste, and I'm admittedly no expert on fashion, so maybe this new jersey design is an avant-garde masterpiece and I'm just too blind and ignorant to see that? (Hell, I kinda liked the old school, orange cream Buccaneer jerseys, so what could I possibly know?)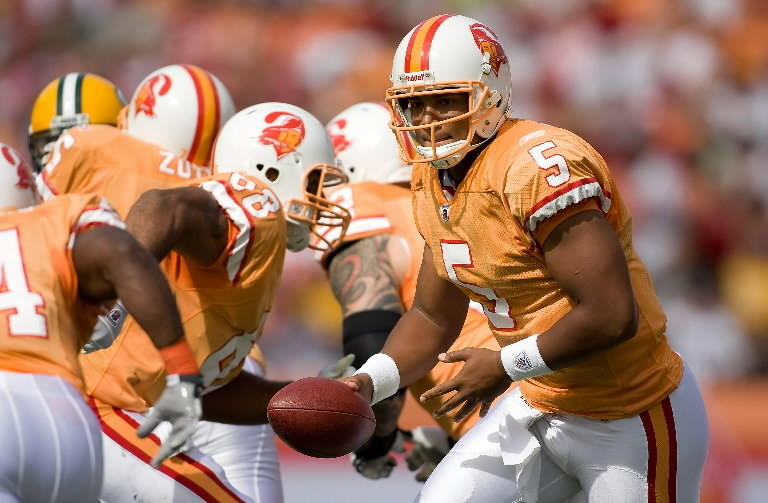 So maybe I'm way off base? (I often am.) However, if my opinion counts for anything, these new uniforms appear to have been conceived by an 11-year old who was given twenty minutes, a box of magic markers and too much sugar. I'm all for modernizing the game, and I'm even a fan of other updated NFL jerseys — like the recent Super Bowl Champion Seattle
Seahawks
— that Nike has brought their "bold" and "sleek" look to... ...but these new monstrosities in Tampa are uninspired, unattractive and straight
ugly
. Ug-ly.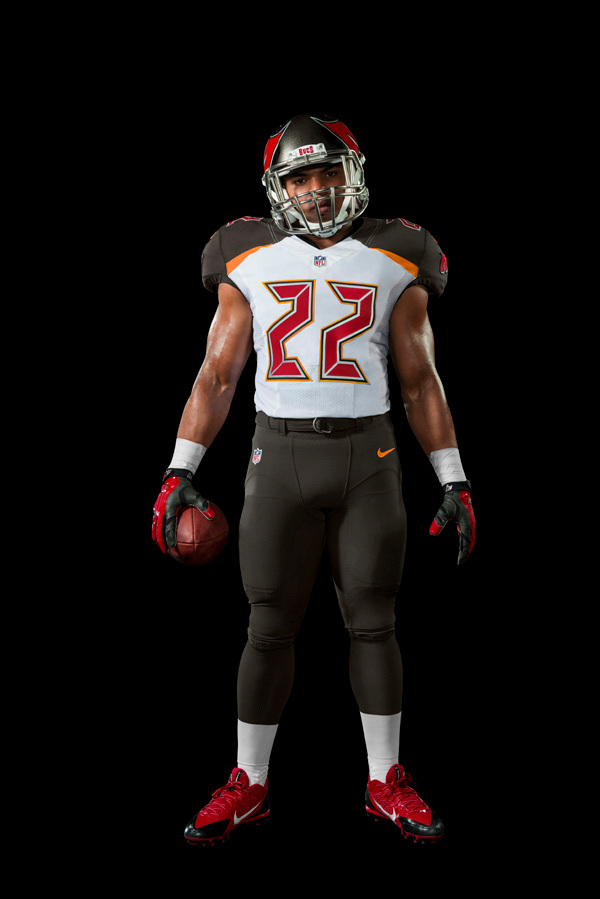 Hmm, maybe that was the point? Perhaps those two years of research by Nike were used to design a uniform so obnoxiously hideous that it would distract the opposing team and give the Bucs a competitive advantage? Brilliant, Nike.
Brilliant
. Photos via: Tampa Bay Buccaneers and Google