Ten of the Craziest Restaurants to Visit in the World
Posted by Kendra Ackerman on Wednesday, July 13, 2016 at 12:00 AM
By Kendra Ackerman / July 13, 2016
Comment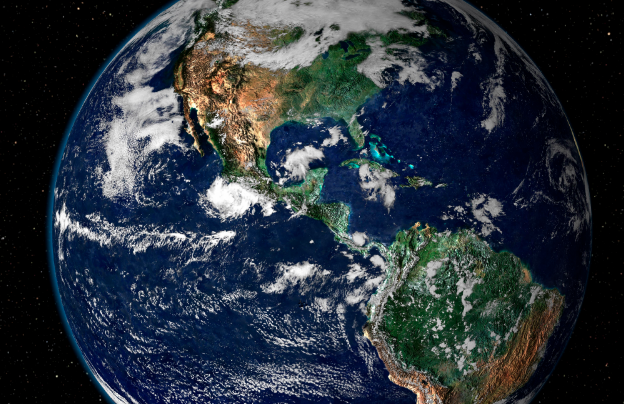 Thinking of a trip this summer? Possibly later this year? Let's be honest, besides the thrill of traveling to a destination unknown (or known), kicking back and indulging in food and drinks is equally exciting. So to give people more of a push to get out there and explore what the world has to offer this summer, ten of the strangest and or craziest restaurants around the world have been collected to get an idea of what the hospitality world has to offer while travelers explore the world around them. Let's get started!
Modern Toilet Restaurant: Taiwan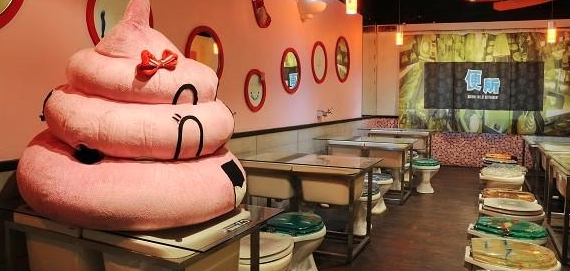 Started in May 2004, Modern Toilet was once confusing to potential customers wondering what was actually being sold in this establishment. Once they figured out it was a restaurant, it became quite popular. Serving dishes in toilet-shaped bowls, desserts named after different, shall we say, bathroom droppings, and sitting on actual toilets, Modern Toilet definitely stands out from the rest of its competition. Since the opening of the Taiwan spot, twelve others have opened up in Hong Kong, China, and Japan. There are also plans to open a restaurant in Malaysia.
The Red Sea Star: Eilat, Israel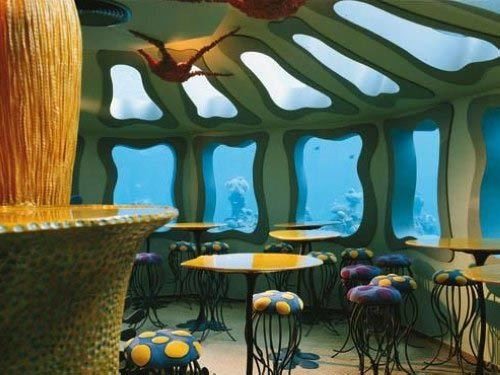 At the Red Sea Star, diners can get a more personal experience of the Red Sea by overseeing the sea life right outside of the various windows. Even at night the coral gardens are dimly lit for dinner. Not to mention there is also a bar upstairs that gives diners a great view of the Gulf of Aqaba. There is also a "below the surface" bar complete with sand covered floors to give customers an even more sea life feel. Red Sea Star was opened around ten years ago and was once the only underwater restaurant in that part of the world.
Donnie Dirk's Zombie Den: Minneapolis, MN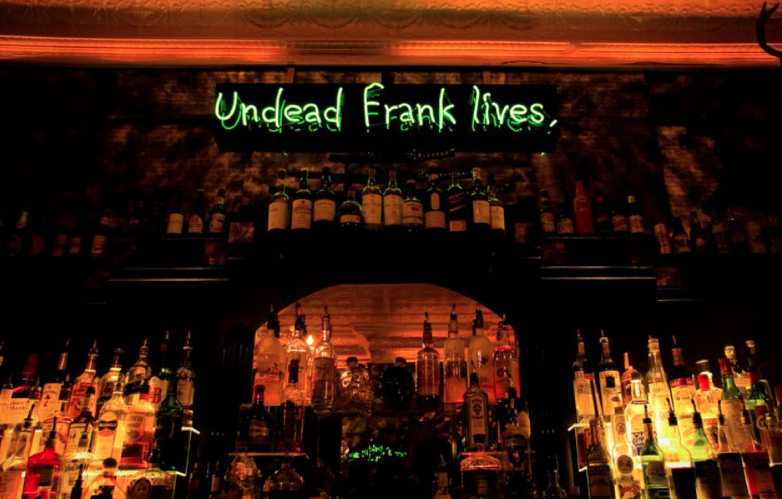 Even though this one is located in Minneapolis, it is well worth the trip if someone that lives in Minneapolis hasn't gone. Strictly decorated as an older generational lounge mixed with a zombified theme, there is no other restaurant quite like it in the Midwestern area. Offering cocktails that don't stray from the theme and limited food items, it's best to come here for the environment and creepy drinks only. B-rated horror films are being played on the TVs and chains and other dark things are hung in the bathrooms. Donnie Dirk's offers a full bar and infused drinks with fresh produce. It's a small establishment but who doesn't love a themed-bar that plays good-bad horror movies and has a story to tell? There are also two other restaurants and one tattoo shop under the same ownership that are worth noting as well: Psycho Suzi's Motor Lounge, Saint Sabrina's and 
Betty Danger's Country Club
.
Laino Snow Village Ice Restaurant: Ylläsjärvi, Finland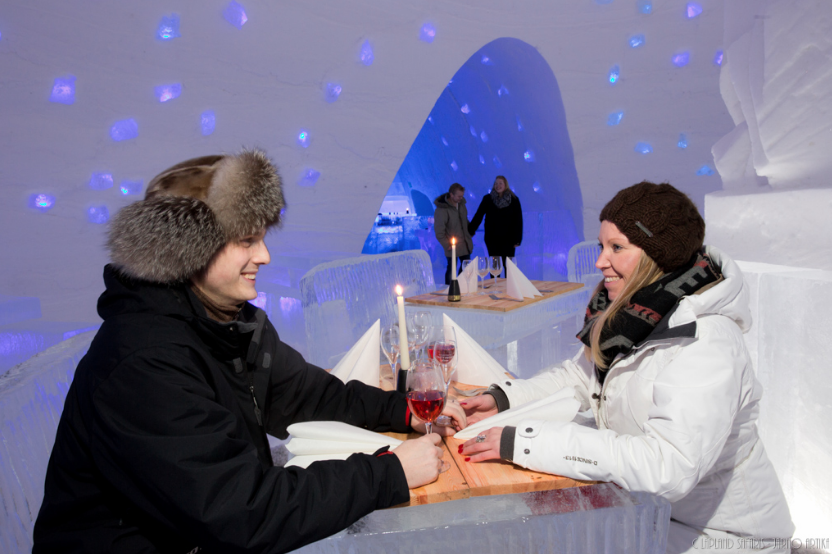 Anyone living in the Midwest, specifically Minnesota, will feel right at home at this "cool" establishment. It may be a little colder than a fellow Minnesotan is used to, but nothing that a burly winter coat and some hand warmers can't cure. Located close to the Arctic Circle, the climate is cold enough to sustain this all-natural ice restaurant. A customer can enjoy a three-course meal while dining on an all-ice table and sitting on an all-ice chair. If the temperature gets a little too icy, there is a log cabin restaurant close by. Both spaces are open to hold larger parties and are located on Snow Village which is a resort that is equally as odd. There are suites available that are made out of ice as well.
Ninja New York- New York, New York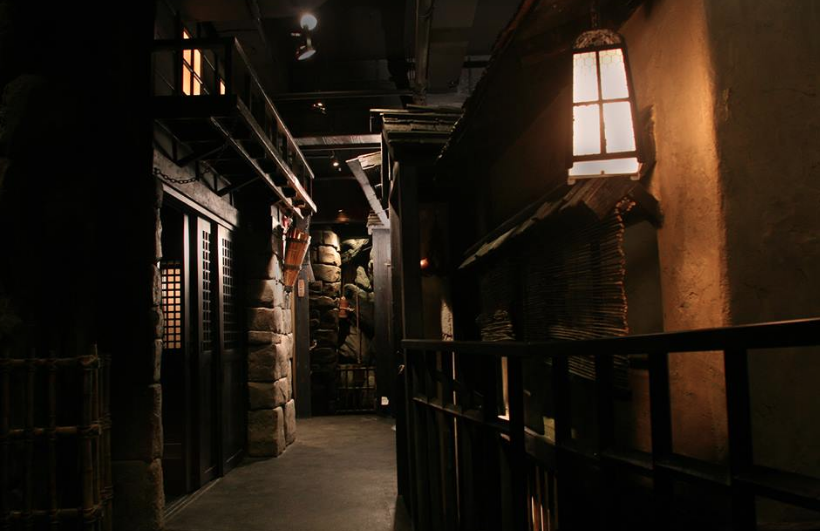 Coming back to the U.S., Ninja New York was crafted after an old Ninja castle. The waiters and waitresses stay true to the Ninja theme and perform acrobatics and serve a fifty dollar steak dish if that is the customer's forte. The president, Haruo Yazaki, wants to capture diners' attention by introducing them into the Japanese culture while noshing on well-crafted food.
The Airplane Restaurant: Colorado Springs, CO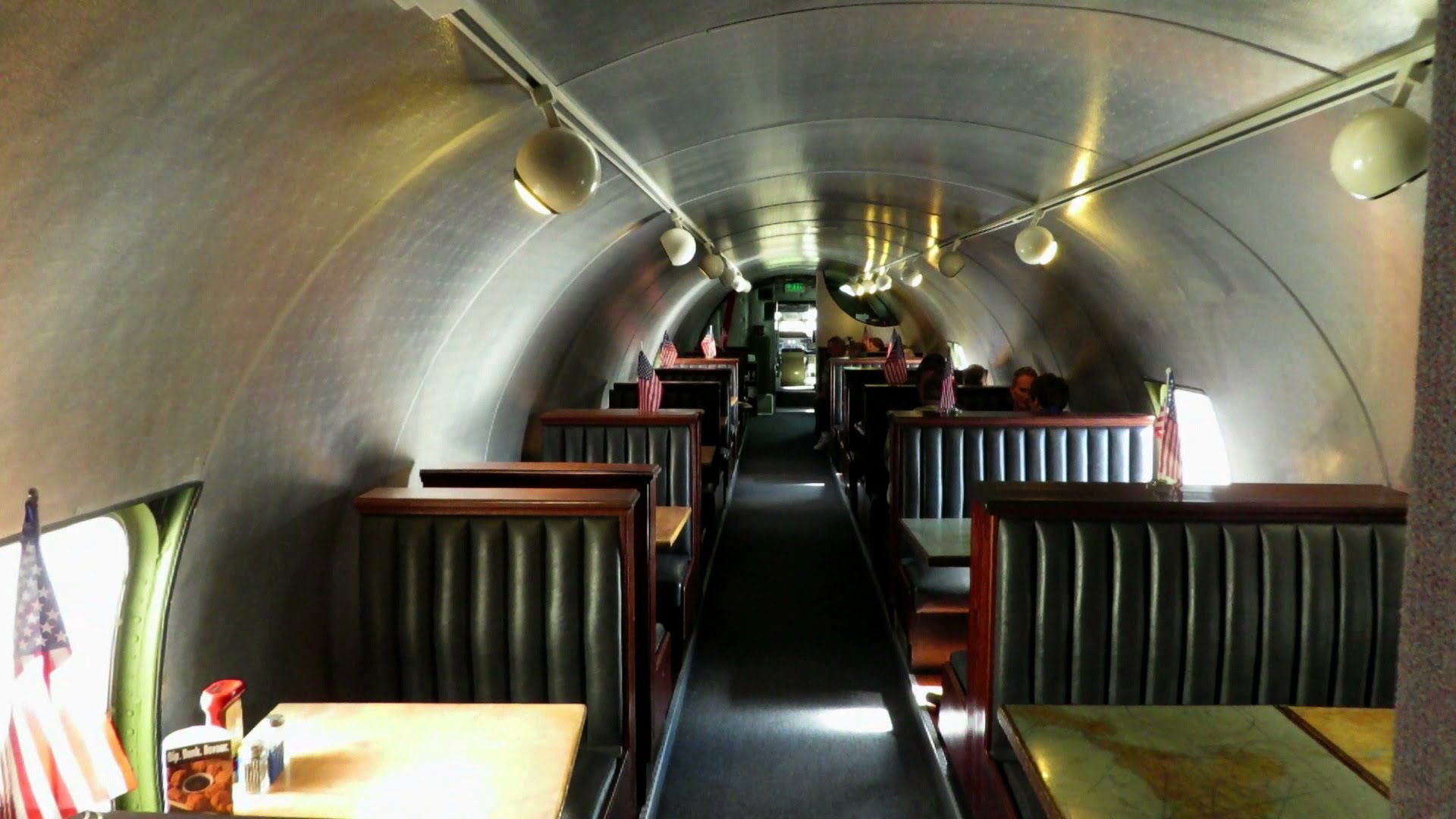 This experience may be a good one to start out your travels with. As a fully functional Boeing KC-97 tanker built in 1953, this establishment offers typical airplane food and more to give the customer a real airplane experience. The restaurant wouldn't be built into the tanker until 2002. The Airplane Restaurant is not only a dining experience to remember, there is also history to be learned on the aircraft as well.
Cat Cafe Nekorobi: Tokyo, Japan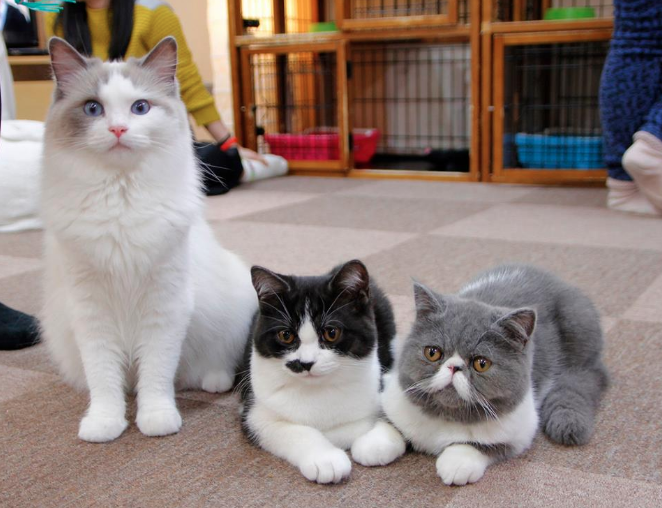 Tokyo is now a destination where a person can enjoy their coffee and enjoying the company of a kitten or cat at the same time. Depending on the time of day, customers can pay a fee, grab a drink from the vending machine and play with cats. Dinnertime is when the cats can be seen feasting in a circle. Other amenities available to customers are: computers, televisions, Wii game console, WiFi, books, magazines, etc.
SafeHouse: Milwaukee, WI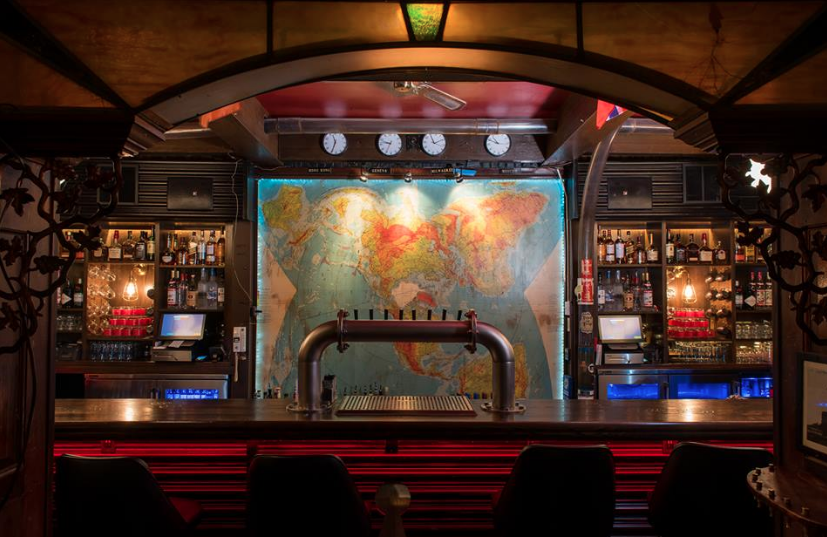 If a Wanderluster is looking to stay more close to home, traveling over state lines and visiting SafeHouse may be a good idea. But be warned, you will need a secret code to get in. After passing a "clearance test" the customer will be given the code and may enter SafeHouse. Once inside, the restaurant will supply customers with spy-themed entertainment and decor. Owner David J. Baldwin must be doing something right because SafeHouse has been in business for over 50 years. During the day, it is kid friendly and can house birthday parties -- at night there are events and entertainment for a more mature audience.
Dick's Last Resort Restaurant: Minneapolis, MN & other locations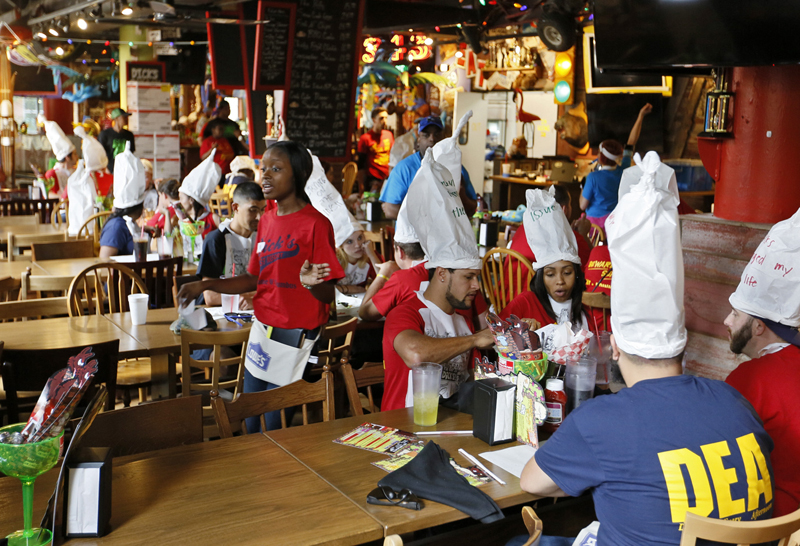 This restaurant joint has quite a few locations around the United States, but one in particular is around home base. Dick's Last Resort stands out from other establishment because the wait staff is encouraged to throw insults at their customers when usually that's rule number one on the list of things a waiter or waitress shouldn't do. Offering slightly different menu items depending on the location, Dick's focuses on the theme that Dick himself is grumpy and offers Americanized comfort food and fruity drinks. So, if you feel like getting insulted, wear a dunce cap made by your waiter or waitress with crude comments written on it, go here.
Heart Attack Grill: Las Vegas, NV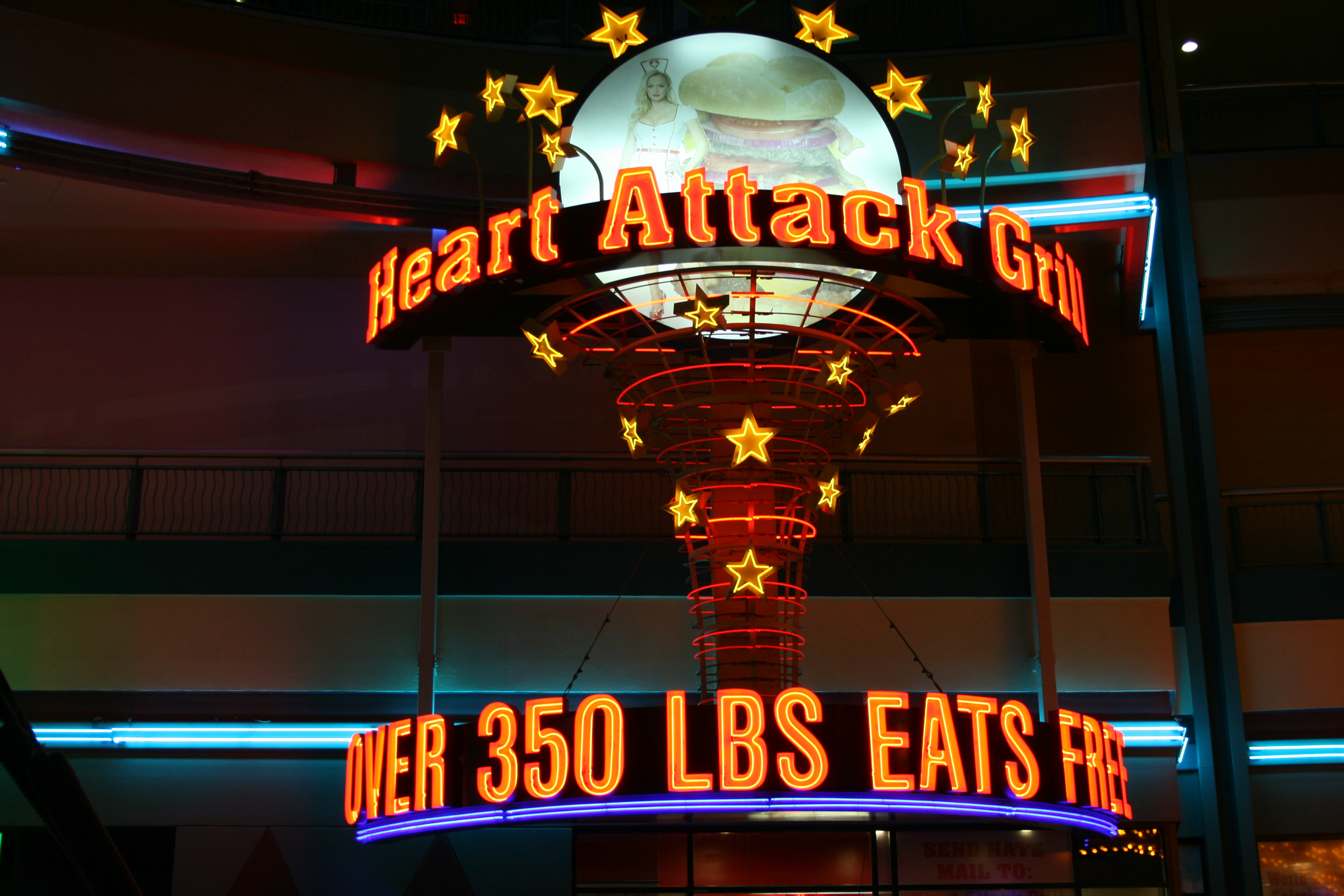 Boasting itself as the restaurant with the "The Highest Butterfat Content," it isn't something that is hard to believe. The waitresses are dressed as nurses (pun-intended?) and the menu consists of chili dogs, alcohol served in syringes, and burgers with so many patties and fixings there is no way a customer can eat it without using a fork. Another odd amenity? Heart Attack Grill claims that if a customer weighs over three hundred and fifty pounds they get their meal for free. Another additive? One of the waitresses need to weigh the customer before they get their free meal. There you have it! These are some of the craziest restaurants in the world that were found. Keep these in your back pocket for your future travels or for some, a destination to visit on a lazy Saturday afternoon.