'The Football Jones' Picks -- Divisional Weekend (Or The End Of All Things Forever)
Posted by Scott Flaskerud on Saturday, January 11, 2014 at 12:00 AM
By Scott Flaskerud / January 11, 2014
Comment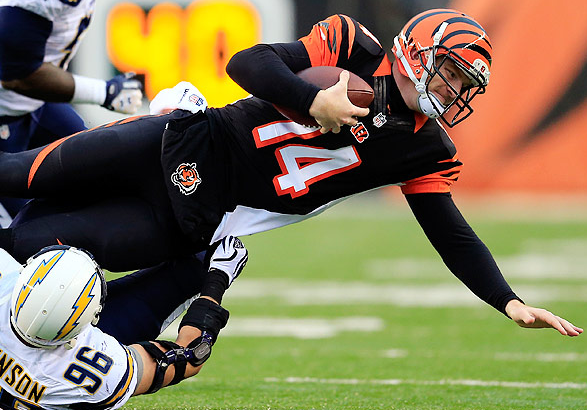 A brief backstory here to set the stage for this tale: The Survivor Pool I was in this year had 756 entries. Each entry costs $10, so the pot for winning it was $7,560. The gist of Survivor is that you take one team to win each week, and if they lose, you're eliminated from the pool. You can only use a team once throughout the course of the season, and once the playoffs start, you have a clean slate of teams to pick from, but you can only use a team once in the playoffs. Heading into last weekend's Wild Card matchups, there were only 16 survivors left out of the original 756. Of which, I was one. * * * The following is a detailed account of the events that transpired last weekend. (All times are approximate). Friday -- 2:37 p.m. I had been leaning ever-so-slightly towards the Bengals for most of the week, particularly after learning midweek that they hadn't won a playoff game in 23 years (They were due!). But as I was reading up on the games at work Friday afternoon, something about the Chiefs/Colts game triggered a curiosity, and on a hunch, I took to investigate the two team's regular season schedules. I found what I was looking for. While Indianapolis had gone 4-2 against teams that had made the playoffs this year, Kansas City was a paltry 1-5 against them. And just like that I was suddenly completely as big on the Colts as I was for the Bengals. I shared this revelation with my boss's boss, but he was unimpressed.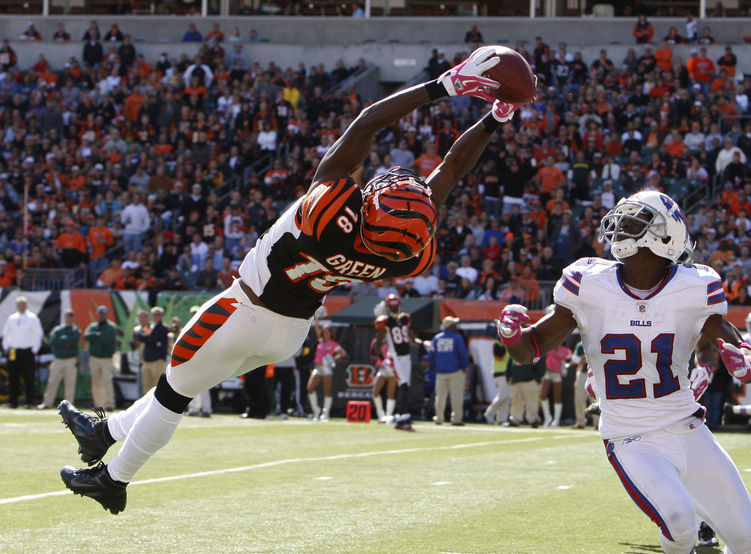 He still liked the Bengals as the best pick that week. By the time I went to bed (or passed out) Friday night, all I knew is that I wasn't going to touch the Saints/Eagles game, and I was either going to go with the Bengals, Colts, or 49ers. (With apologies to any Packer fans who might be accidentally reading this, even though they were a road team, the 49ers were very much on my table simply because, you know… the San Francisco 49ers are just a better football team than the Green Bay Packers). Saturday -- 10:43 a.m. After a night of sleep on it, no progress had been made and I was pacing around my apartment when my buddy Gordy called me to talk football. Things were said; points were made; and as our dialog conspired, a growing concern arose in me. Andy Reid was a tricky trickster and suddenly I didn't like the smell of surviving against the Chiefs. By the time we clicked our cells shut, I had made up my mind: the Colts were off the table. Consequently, this decision bought me an extra day of time to make my pick, as both the Bengals and 49ers games were the two Sunday games, and the official deadline for all the games was noon Sunday (or the start of any game you had picked before then). And so I took a deep breath and settled in for a stress-free day of playoff football.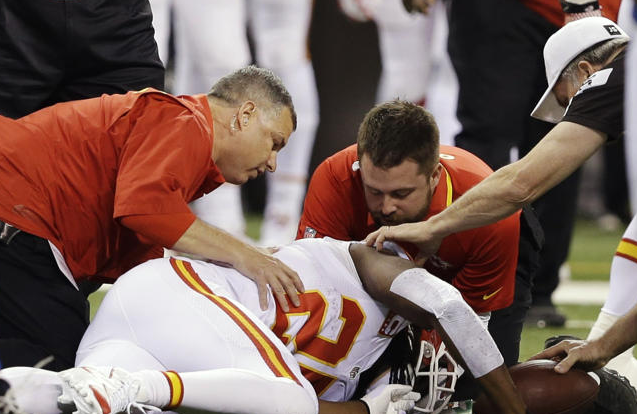 Saturday -- 3:36 p.m. The Chiefs/Colts game had just kicked off and at the first commercial break, I went into my bedroom (where my computer lives) to check the pool's website and see if there were any horses in the race. Four people had picked the Colts and suddenly I was the world's biggest Chiefs fan. I even threw on my old school Marcus Allen Chiefs jersey! Saturday -- 5:22 p.m. With the Chiefs improbably on top of the Colts by a score of 38-10 with 13:39 left in the 3rd quarter, I closed my football stressed-heavy eyelids and nestled in on my couch for a peaceful nap with an euphoric warmth blanketing me. The football gods were smiling on me this day. I had pleased them, and if only for this weekend, good things were in store for me. Saturday -- 7:27 p.m.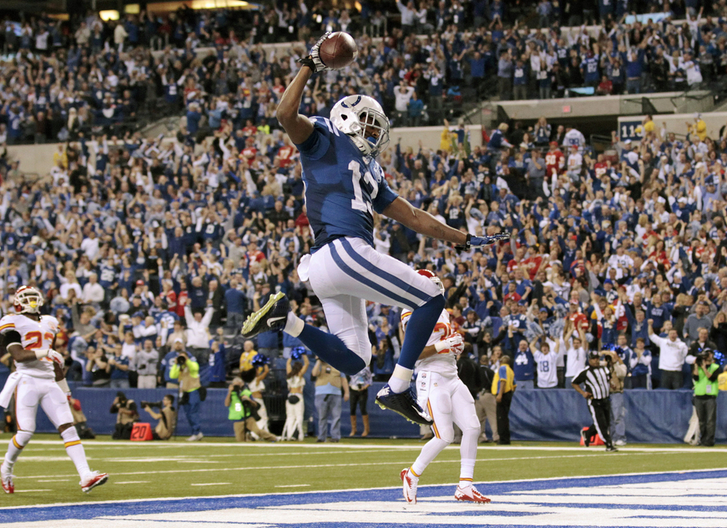 When I awoke, the Saints/Eagles game was on and I immediately got up to go to my computer to see the confirmed final of the Chiefs victory. When I was able to realize that what my disbelieving, bewildered and confused eyes had seen was, in fact, what they had seen... I fell into an impossible despair. I hadn't lost anything with the Colts coming back to win that game. But when the 2nd biggest comeback in the history of the NFL playoffs goes against you... the football gods hadn't been smiling on me, at all. And much worse, my heart was now consumed with the absolute certainty of my impending doom. I spent the rest of that night in still silence, trying to understand what...? Sunday -- 11:34 a.m.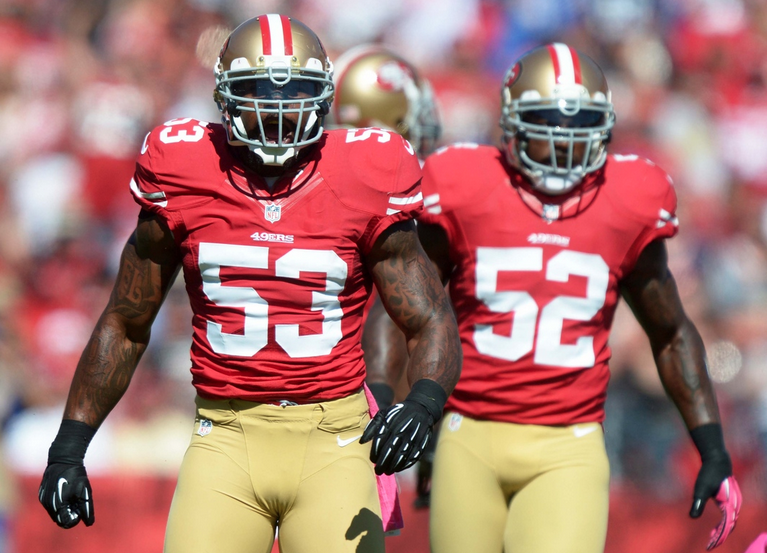 Having finally (for what I thought) reached my final conclusion on the matter... I texted my closest sports confidant, my buddy Stark, that I had made up my mind and I was going to go with the 49ers. Moments later, he texted me back: "And so it is. Chargers and 49ers!" At that moment, I had no idea who the other at-large remaining 11 Survivors had taken in those two games, and while he had only meant the message to be a positive affirmation for me... somehow, it played on my swimming mind and made me uneasy. In hindsight, and perhaps this is the moral of this whole story... I should have kept it secret. I should have kept it safe. Sunday -- 12:03 p.m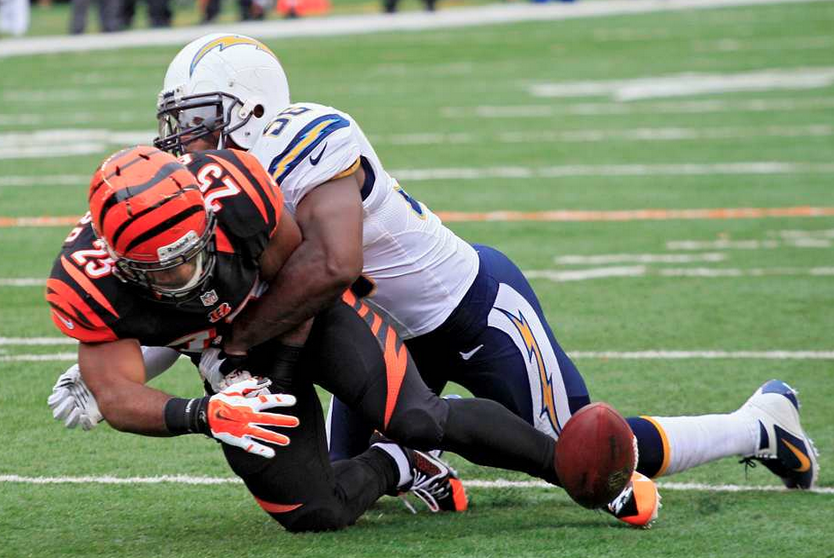 Whether it was because the Bengals were at home and the 49ers were on the road, or I was paranoid about the Packers being the team that crushed my dreams, or any exchange I had had with any of my sports people in the week leading up to this... a madness had crept into me in these very final moments before kickoff, and I saw my arm reach out to my mouse and switch my pick from the 49ers to the Bengals. I tip-toed back into the living room and upon seeing that the Bengals and Chargers were lined up for kickoff, I was struck with the clarity of pure regret. I sprinted back into my bedroom to change my pick back to the 49ers... but it was too late. Sunday -- 2:35 p.m When Andy Dalton threw his second pick of the game, late in the 4th quarter with the Bengals down 20-10, I got up and turned the TV and all of the lights in my apartment off, and went back to the couch and buried myself underneath a blanket to wallow in my personal darkness. Hours later, I turned the TV back on just in time to see the 49ers kick their game-winning field-goal. Afterwards, out of a morbid curiosity, I sauntered into my bedroom to see who had picked what in Sunday's games. All 12 of us had picked the Bengals. No one had picked the 49ers.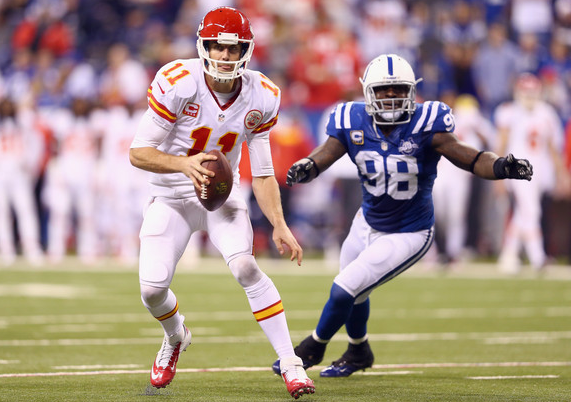 * * * IF the Chiefs had held onto their 2nd half 28-point lead and not had an epic meltdown for the ages, all 16 of us would have lost and we all would still be playing in lieu of a winner. IF I hadn't changed my pick away from the 49ers in my moment of inexplicable madness, it would be down to 5 of us now. And IF both of these ifs had occurred, I would have won the $7,560 pot right then and there last Sunday night. * * * Hunter S. Thompson's suicide note was four words long: 
Football season is over.
* * *
#6) New Orleans @ #1) Seattle
When the Saints lost on the road to the Jets back in Week 9, I personally wrote it off as a fluke. It was a "win week" for the Jets, after all, who had perfectly platooned wins and losses every week of the season up to that point. But when they got throttled 34-7 in Seattle in Week 13, people began to suspect that the Saints might have had a problem with winning games away from the Super Dome. But still, the Seahawks never ever lose at home – so there was that.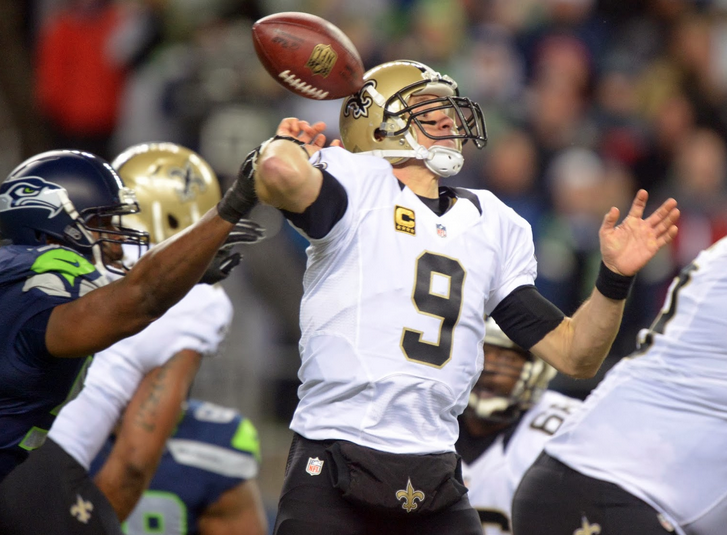 It was in Week 15, however, when the Saints, who still very much had the division title in their grasps, went into St. Louis and got smacked around by a (5 - 8) Rams team, 27-16… that's when everyone definitively knew the Saints flat-out couldn't win a football game on the road. Against anybody. Now, the Saints got their big "STHU, everybody!" win last week at Philadelphia in the Wild Card Round -- but I mean, what are they gonna do? Stampede through the NFC playoffs in three straight games on the road? When everybody still knows that they absolutely, positively cannot win on the road? The answer is no.
Winner: Seahawks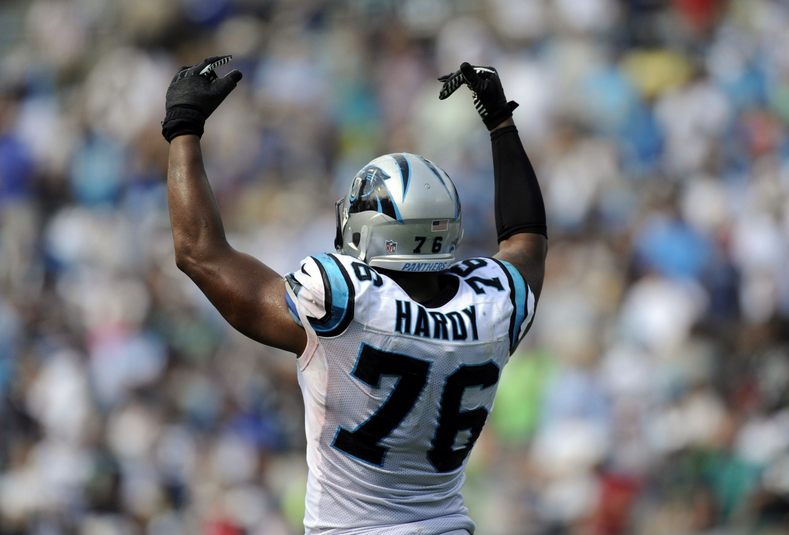 #5) San Francisco @ #2) Carolina
Back in Week 16, when my car was getting broken into left and right and my
pets heads were falling off
… alls I was saying back then was that if the Panthers beat the Saints that week, Carolina was going to the Super Bowl. The Panthers won that game, um-kay?
Winner: Panthers
#6) San Diego @ #1) Denver
San Diego is probably an underrated underdog even after their upset last week over the poor, pathetic Bengals and their miserably tortured fan-base of which some of them will be born, live their entire lives, and then eventually die without ever once being able to celebrate a single Bengals playoff game victory. But anyway, as I was saying… I'm not even going to sit here and take this game seriously.
Winner: Broncos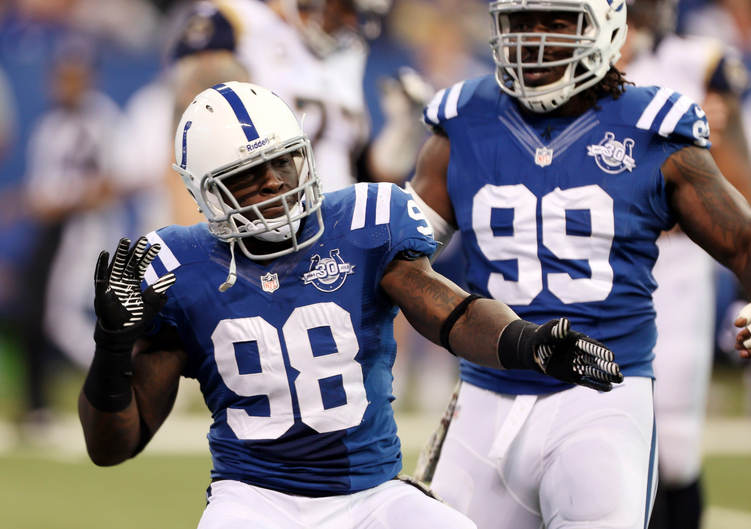 #4) Indianapolis @ #2) New England
Well, I can't have all the chalk get through to the next round, and with that big, stupid, epic comeback last week, the Colts have now seemingly stepped into the shoes of being this year's Ravens (who won the Super Bowl last year from the Wild Card Round and needed miracles along the way). And speaking of epic comebacks… the Patriots needed one of those for like, every single game they won this year. Their magic well has got to be all dried up! So in conclusion, your
Football Jones Upset Dandy of the Week
:
Winner: Colts
Photos via: Google