'The Football Jones' Picks -- Wild Card Weekend
Posted by Scott Flaskerud on Saturday, January 4, 2014 at 12:00 AM
By Scott Flaskerud / January 4, 2014
Comment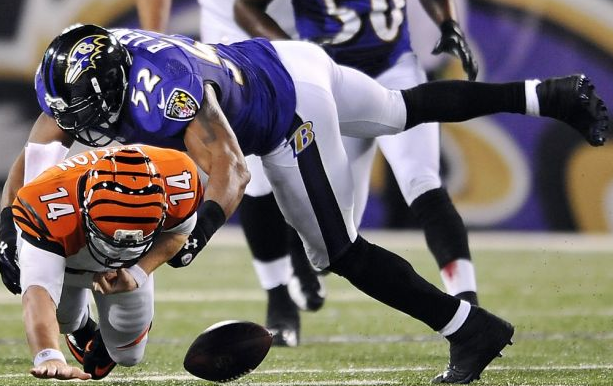 Fun fact: The Cincinnati Bengals haven't won a playoff game in 23 years. Twenty… three… years.
#6) San Diego @ #3) Cincinnati
There are people who live in Cincinnati, Ohio that can walk into a liquor store and buy beer, and have never witnessed a Bengals playoff win in their lives. Like, they don't even know what it means to do so. To hell with going to the Super Bowl -- Cincinnati fans just want to win A playoff game ONE time in their godforsaken lives! Meanwhile, the Chargers needed every last one of these crazy results to happen last Sunday for them to get into the playoffs: A) They needed to beat the Kansas City Chiefs, locked into the AFC #5 seed with absolutely nothing to play for, they did not play 20 of their 22 starters. B) To win that game against the Chiefs' backup players, the Chargers needed the Chiefs kicker to miss a 41-yard field with four seconds left in the game. He did, but on that very play, the refs missed a call that would have allowed for an even closer attempt for the Chiefs kicker to win the game. The missed call was so egregious the NFL later officially acknowledged that it was a blown call (made by their employees).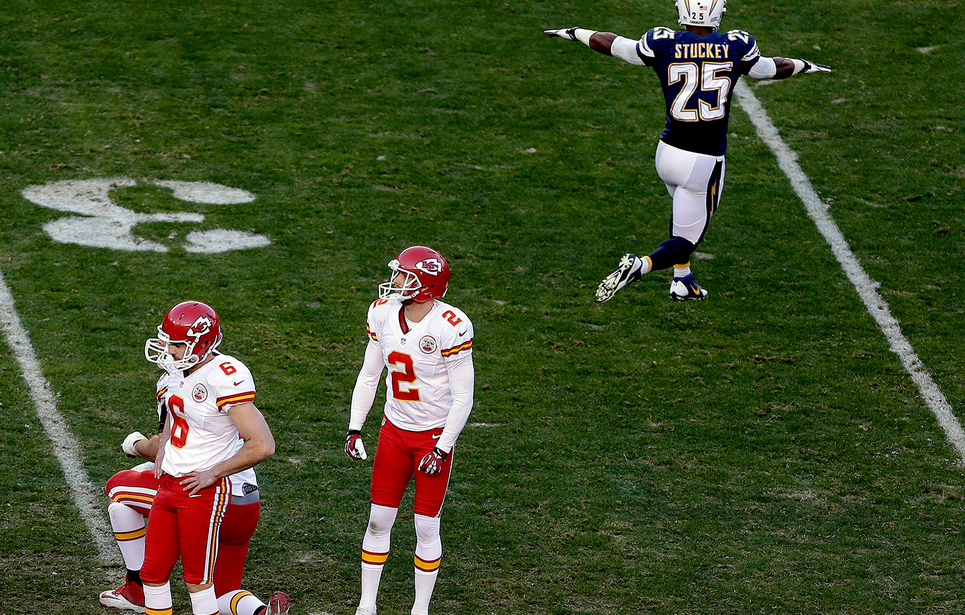 C) The Chargers also needed the mathematically-eliminated (train-wreck!) Jets to beat the Dolphins, who were playing for their playoff birth. D) Oh, and lastly, they also needed the defending Super Bowl champion Ravens, who were also playing for their playoff birth, to lose to these very Bengals. So on top of owing the Bengals a thank you, I'd say the Chargers pretty much fit the classic definition of being "just happy to be there." And lastly of all, the Bengals went undefeated this year at home in "The Jungle" (where this game is going to be played. They only won 3 games on the road this year, but one of those wins came at San Diego (who they're playing again this week).
Winner: Bengals
#5) Kansas City @ #4) Indianapolis
Speaking of the Chiefs, of the 11 wins they complied this year, exactly and only one of them came against a team that made the playoffs this year.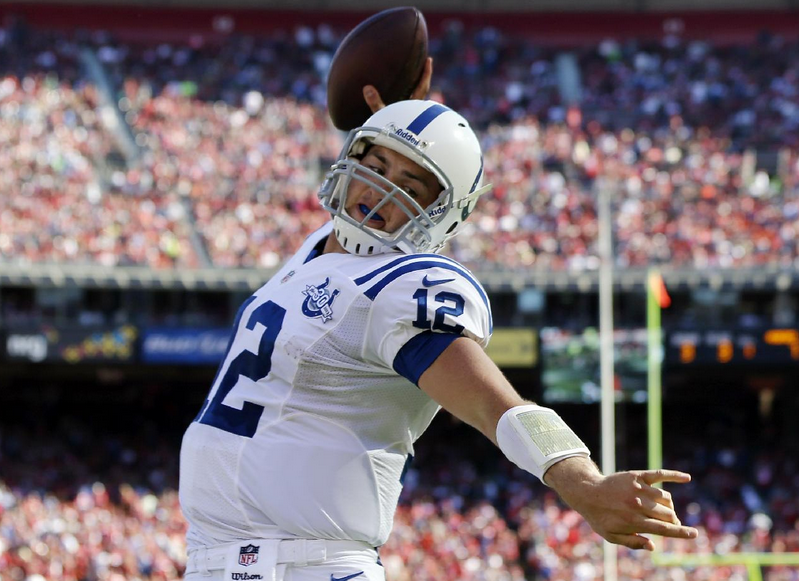 The Colts, on the other hand, defeated Seattle, San Francisco, Denver and... Kansas City. In a game that was played in Kansas City two weeks ago. By a final score of 23-7. The Chiefs lost five of their last seven games this year and as aforementioned, benched almost literally their entire starting team last week. Which, all their players will say it was a good thing to get that rest before the playoffs start. But it has never ever ever been a good thing ever, like, in all of sports to do that.
Winner: Colts
Now, as for the two NFC Wild Card games this weekend... well, how about this: None of those four teams are going to beat either Seattle or Carolina next week.
How about that for a spoiler ending?!
But just for the hell of it, I'll take both the road teams purely on the grounds of: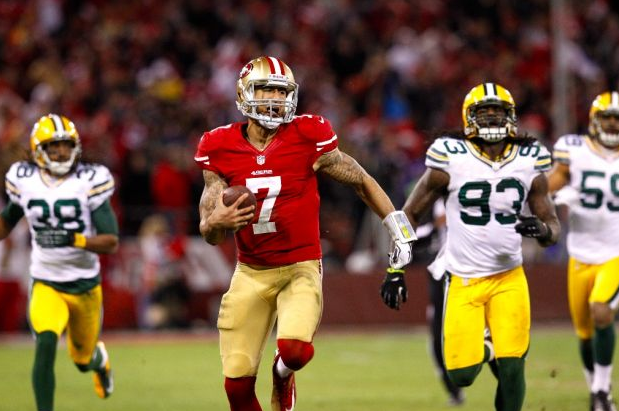 A) The 49ers and Saints (West and South) divisions were vastly superior to the Packers and Eagles (North and East) divisions this year. B) Green Bay making the playoffs with an 8-7-1 record is completely (insert your own "you know what" here) and they need to go away. C) New Orleans has never won a road playoff game in the history of their franchise, and they are either going to beat the Eagles for exactly that reason, or they are going to lose to the Eagles for exactly that reason. In closing, as your football attorney, I advise you to take two of these, and don't put any money on the Saints/Eagles game this weekend. P.S. Drew Brees and Nick Foles both went to the same high school when they were kids and now they're gonna face off as the quarterbacks for their professional football teams in a playoff game! Doesn't that just make you want to scream?!?! IT'S SO EXCITING I COULD JUST SCREAM OUT LOUD! Photos via: Google