'The Football Jones' Week 1 Picks
Posted by Scott Flaskerud on Saturday, September 6, 2014 at 12:00 AM
By Scott Flaskerud / September 6, 2014
Comment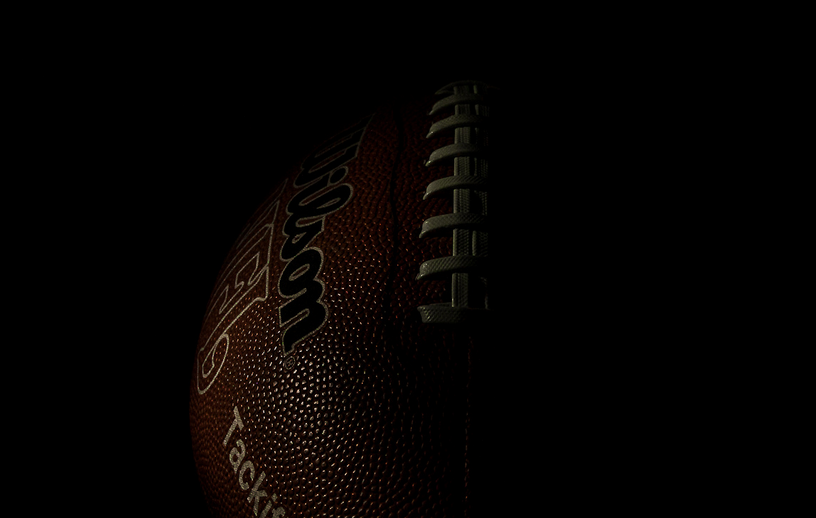 It has probably been one thousand years since I last predicted a football game outcome. Since then, I have been living in a cave and sleeping underneath a giant, egg-shaped rock as to sustain a constant body temperature in my sleep. And there were a great many years lost when those friendly space aliens from outer space hornswaggled me into hitching a ride on their glorious ship and we went joy-riding around outer space for about eight hundred and ninety-six years. No matter: I have been recently informed that the football season this year has begun. So to the picks...
Cincinnati @ Baltimore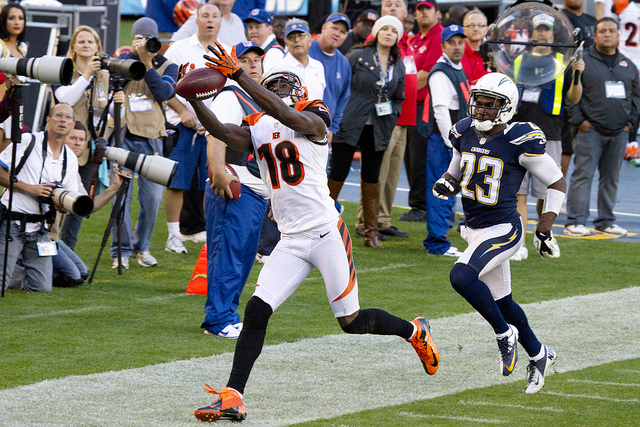 I'll begin this football season where my last football season ended. Which is to say, where my $7,560 Survivor pool human earth cash money dollars dreams ended -- when I idiotically picked the Cincinnati Bengals to win a playoff game. Seeing as though the Bengals hadn't won a playoff game since 1990 (was I or you even born yet back then??)... and this was their third straight trip to the post season (which was the first time they had ever accomplished that meager feat in their franchise history)... I based my $7,560 Survivor pick in that Wild Card round last year on the belief that "this was their time" to win a playoff game. Well, I guess I jumped the shark on that. They lost (at home) 27-10 to San Diego. But here's the thing, see. While the Bengals have been finally building themselves back into relevance again after a decade-plus of being the NFL's laughing stocksville, they haven't won a game in Baltimore since 2009. And they play them there every year, being division opponents and such. What I'm trying to get at in a roundabout, everything-is-circular kind of a way is that before the Bengals can win a playoff game, they must first must slay the Baltimore dragon. Meanwhile, Baltimore is just straight up dinosaur ancient and their star running-back is serving a two-game suspension for doing bad things and won't even be playing in this game. And frankly, I think they're still collectively living high on the hog from that incredible Super Bowl title run they had two years ago. (When I would have won about $1,300 Survivor pool human earth cash money dollars if I had taken them instead of San Francisco in the Super Bowl... but that's neither here nor there). The point is: I think "this is their time" for Cincinnati to win a game in Baltimore. They've got AJ Green and Giovani Bernard and a bad ass D that's about two generations more youthful than the Ravens. Time to take the next step, Queen City! It's now or it's not now. Possibly never, if it's not now.
Winner: Bengals
 Washington @ Houston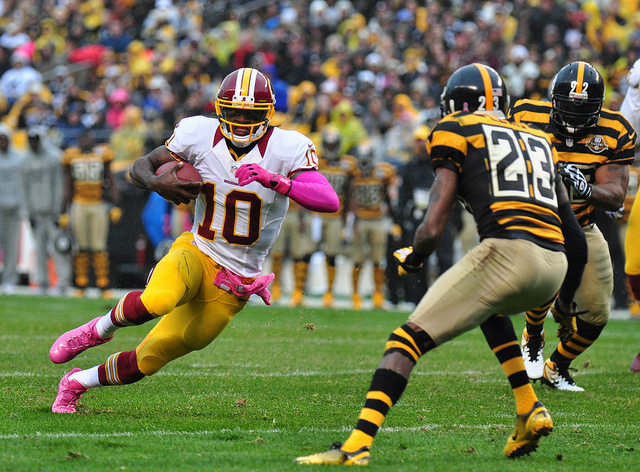 In what I thought was the hardest game of the week to pick, the Texans will be hosting the Redskins... wait...
can I say that?!
PC matters aside, Houston somehow ended up with a 2-14 record last year which netted them the first pick in the draft, despite there being far worse teams than them (See: Jacksonville, Oakland, Cleveland, Washington... Minnesota, possibly, etc.) Anyhoo, they parted ways with their then starting quarterback, Matt Schaub, and are starting anew with journeyman QB Ryan Fitzpatrick – who is good... but not
great
. Side-note and
bonus future prediction!
: Houston won their division, like, two years ago. They were super good with a bad ass D and Matt Schaub was their quarterback and he was kinda pretty good and stuff. The fact that the Raiders coaching staff decided to go with a kid fresh out of college and green/wet behind the ears instead of giving Schaub the job for the opening day starter strikes me as curious and/or dubious. Anyhoo, my prediction is: at some point around the fourth or fifth game of the season, Carr (documented below) will either go down with an injury or be pulled for sucking like a rookie, and Schaub will come in and light a fire in the Raiders huddle and locker-room and they're gonna win at least three games in a row. Take this as you will; I'm just saying, is all. But back to the game at hand, Washington didn't fare much better last year going 3-13. The electrifying quarterback, RG3, suffered through a classic case of the proverbial sophomore slump in a season filled with injuries and a bitterly jilted relationship with his then head coach, Mike Shanahan. As is often the way with forced marriages, everything ended in tears. But Jay Gruden is the new head man in town and in the off-season the Skins also acquired the equally electrifying and equally young wide-receiver, DeSean Jackson. In what I consider a complete 50/50 toss-up game, I think it comes down to one thing. Either the two aforementioned Washington players are on the same page Sunday and they hook up big... or they're not there yet and everything just kind of keeps being miserable and dry for Capital City. I decided to bank (gamble) on the former.
Winner: Redskins
Minnesota @ St. Louis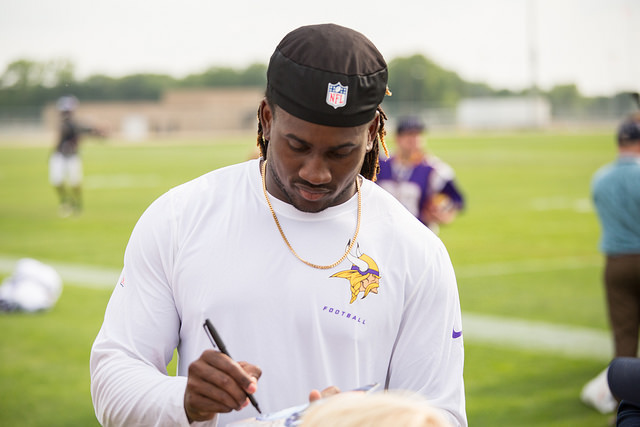 The Minnesota Vikings didn't win a single road game last year. Furthermore, up until November 7
th
(which was Week 10), they hadn't won a single game that was played in the Continent of North America. But the Rams are going to be throwing Shaun Hill out as their starting quarterback this Sunday. Shaun Hill, um-kay? And even though they're grooming a pretty up-and-coming scary defense over there under that McDonalds Gateway Arch deal-y... I just can't bring myself to be concerned with them. After all, we (Vikings) have in what 30-plus years of my devoted football watching is what I would deem the single greatest and most complete running-back to ever play the game. And Cordarelle Patterson is going to be the new hotness and Matt Cassel isn't chop liver. So, do I need to sit here and think about losing a game to Shaun Hill? I'm just not going to sit here and think about that.
Winner: Vikings!
The FBJ Upset Dandy of the Week: Miami over New England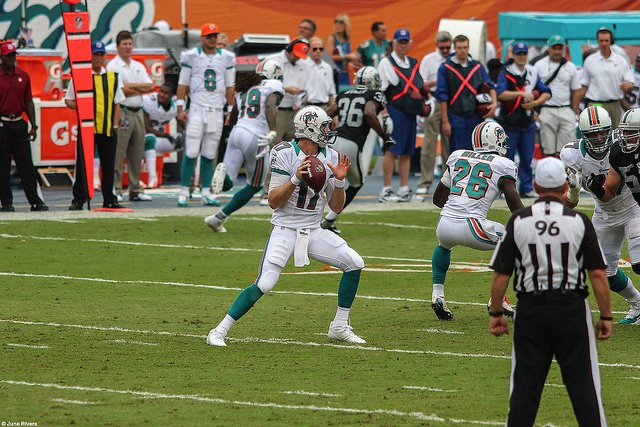 There was a time for about a good ten years or so that you picked the Patriots to win every game just because they were the Patriots and you didn't even have to think about it. The Hooded One (Bill Bilichick) was too much of a sinister, mastermind, genius head coach to ever be caught off guard by any wrinkle an opposing coach would throw at him. And the players from the top to the bottom of the team were all either too talented or too brilliantly coached to possibly be able to lose to any team that wasn't of the absolute highest quality. But times have changed, friends, and you don't just pick the Patriots anymore
just because
. Quite simply, they have fallen to earth. And as such, they must be held accountable in the court of Gambler's Jurisdiction! The ins and outs need to be weighed. Match-ups... intangibles... story-lines... so on and such forth. Meanwhile... the word on the street is that Dolphins third-year QB, Ryan Tannehill, is becoming a bonafide leader for the fish this year. This maturation into the captain role from their QB is particularly timely for the Fins, after all that Richie Incognito nonsense sullied their whole season a year ago. Furthermore, the new offensive coordinator for the Dolphins is Bill Lazor, who A) was the QB coach for Philadelphia's ridiculously dominant offensive attack last year, and B) just wants some friggin' dolphins with
lasers on their heads
. He's the boss, here. He needs the info. It's just a hunch in my gut... but I think there's something brewing down there in the Miami camp. Something that's going to... you know... SHOCK THE WORLD this Sunday.
 The FBJ Absolute Slam-dunk, 10-Out-of-10-Times, Pig's-in-The-Poke Guarantee of the Week: NY Jets over Oakland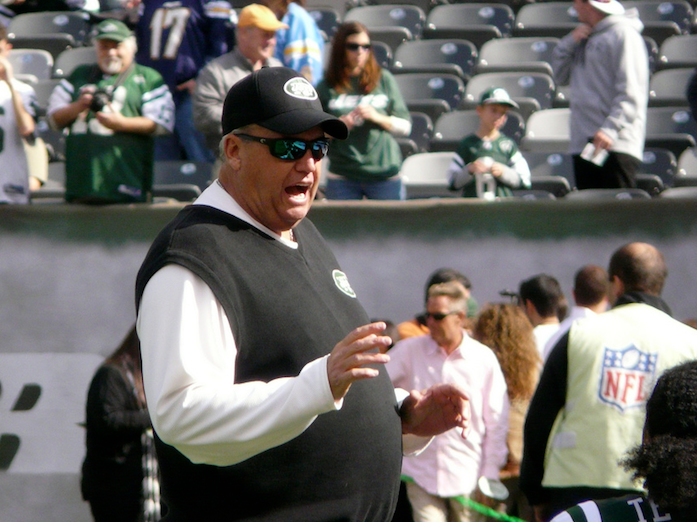 In his tenure as the head coach of Jets, the blitz-heavy, defensive guru Rex Ryan, is 7-1 against rookie quarterbacks. The Raiders starting quarterback on this opening day of the 2014 season is going to be Derek Carr, who isn't just a rookie – he's never so much as stood on an NFL sideline before and held a clipboard. What we're talking about here is:
"It's my first day."
If the cards weren't stacked heavily enough against Carr as it is, the Jets biggest weakness headed into this season is that their defensive secondary is pretty much in utter shambles. Ergo, the already blitz-minded Ryan is going to be practically forced to blitz on essentially every play to get to the opponent's QB before his roughshod secondary has time to get exposed. And it's not like the Raiders offensive line (or entire team/coaching staff/management) is good or anything like that. Throw in the fact that Oakland has to literally travel across the entire country, ocean-to-ocean, (losing three hours of internal body clock time in the journey)... and just
fo'get about it.
Besides, I have
always
stood behind the New York Jets. Photos via: 
Rafa Bahiense
 -- 
Nathan Rupert
 -- 
Brook Ward
 -- Matthew Deery -- 
June Rivera -- Marianne O'Leary