'The Football Jones' Week 10 NFL Picks
Posted by Scott Flaskerud on Saturday, November 9, 2013 at 12:00 AM
By Scott Flaskerud / November 9, 2013
Comment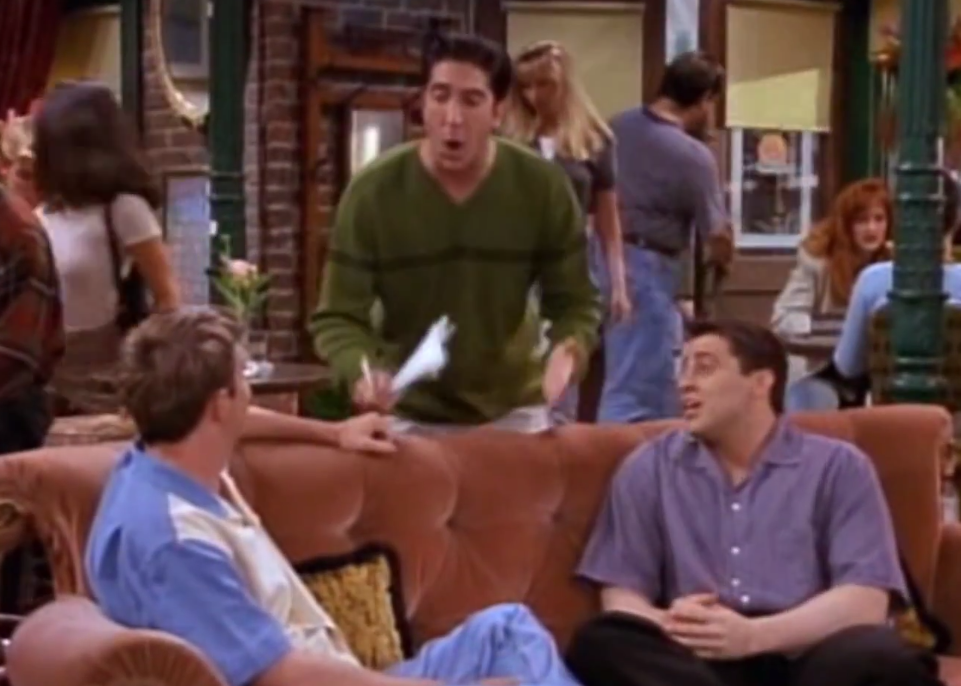 I absolutely need to begin this week's picks breakdown by sharing the absolutely most glorious football email thread I've been a part of this whole season -- it happened this past Thursday. The chain consisted of the members in my picks pool. And the players in this delicious, little affair were The Rastafarian (a Vikings fan), Early Earl McEarlerson (a Vikings fan), Taylor the Republican Packers Fan (a Packers fan), and me (a 21st Century ambassador of Peace and Magic). Now, The Rastafarian is one of the Vikings fans in our group that has unfortunately fallen into the unfavorable camp of hoping we tank it from here on out to get the best possible draft pick. As such, he was explaining that he was being pessimistic by picking the Vikings to beat the Redskins. He went on to wax briefly about what he called our "lead QB." The following exchange is what ensued: Taylor the RPF: "You guys have a lead QB?" Early Earl: "Do you?" Taylor the RPF: "
WE'RE ON A BREAK!!!
" Me: "This is the single greatest day in the history of my life ever!!!"
Miami (4 - 4) @ Tampa Bay (0 - 8)
I'm actually going to begin this breakdown with the last game of the week, which I desperately want Al Michaels to lead-in to the game with calling: "It's the Sunshine State Scandal Bowl on Monday Night Football!" You got Miami over there with "Bullygate" that's suddenly become the biggest headline-dominating piece of sports news since that O.J. Simpson thing. And good lord, where do you even begin with Tampa Bay?! The head coach is a dead man walking and their players are getting diseases from their very own locker rooms, for chrissakes! And that's no joke. When Tampa played a game at Atlanta in Week 7, Atlanta hired a professional cleaning unit to come in and clean the Bucs visiting locker room after the game. Like, I'm imagining people in air-tight space suits with car wash-style water guns hosing the place down and all entrances blocked off with tape with policemen while they're doing it.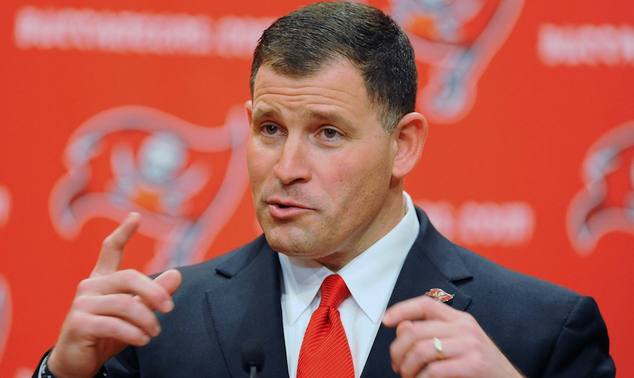 And then you have the other Florida NFL team, the Jacksonville Jaguars, who are also 0-8, and by my estimation, probably the worst team in the history of football. Remember the Detroit Lions team that went 0-16 a few years ago? That squad would beat this Jacksonville team at least 9 out of 10 times. An example of the Jaguars hopelessness this year was brilliantly captured by a speech the Jags head coach, Gus Bradley (Gus!), gave to the media heading into Week 1 of the season. He said something along the lines of: "When we talk about winning around here, we're talking about getting our players to play to the best of their abilities. If we can get them to go out and compete and play their best, that's what 'winning' means to us." Can he say that?!?! Anyhoo, while the turmoil in Miami is at a fevered pitch and still peaking, the drama in Tampa Bay has already climaxed and now all that's left for them is riding out the final, sad days of their doomed-from-the-start journey. With the Dolphins relieving them of the media spotlight, I'm taking the Buccaneers to get their first win of the season on Monday night. P.S. It just breaks my heart that a guy with such an awesome name as Richie Incognito could be the culprit for the mess in Miami right now. If the Bears Major Wright or the Panthers Captain Munnerlyn ever did something like this... it would just completely destroy me.
Detroit (5 - 3) @ Chicago (5 - 3)
For pretty much as long as I can remember, the pecking order in the NFC North Division has been pretty much set in stone. It goes as such: 1) The Packers always beat all of us. 2) The Bears always beat the rest of us. And 3) We (at least) used to always beat the Lions. But these aren't your daddy's Lions. They've got spunk and vitality now. They "Totes McGoats" could win the division this year. But the Bears seemed to have caught lightning in a bottle with Josh McCown starting for an injured Jay Culter (who, to a surreal degree, is the reincarnation of Jeff George, one of my all-time favorite laughably hatable sports characters), and as such, I chose to stick with the formula and I took Chicago to win this bad boy.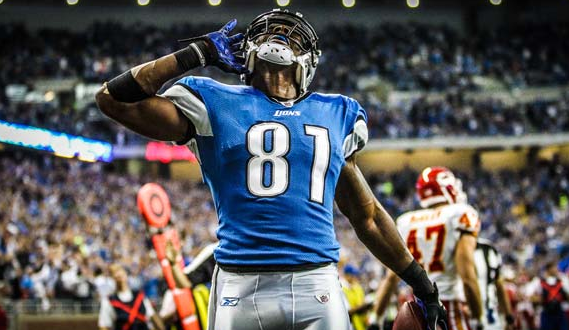 I've since learned that Cutler has been cleared to play and is expected to start this Sunday. No matter. I'm sticking to my guns. The Bears always beat the Lions and Vikings. The End.
Buffalo (3 - 6) @ Pittsburgh (2 - 6)
I'm not gonna fiddle about with stats and numbers here. There's really only two things you need to know about this game: 1) William Frederick "Buffalo Bill" Cody. 2) The Steelers are finished. I'm afraid the steel curtain has... descended...? Huh?! Curtains descend; lights go out?! Good night, Irene?! (awkward silence) Hey, look, the Bills win this game, okay? That's all I'm saying. Leave me alone.
Washington (3 - 5) @ Minnesota (1 - 7)
The Minnesota Vikings defeated the Washington Redskins by a final score of 34-27 on the night of Thursday, November 7th, 2013. It was a magnificent evening of cheese-stuffed-crust pizza and chicken wings and beer and Ragnar horn-blowing for all. Nobody was killed. And now...
The Football Jones Week 10 Absolute Slam-dunk, 10-Out-of-10-Times, Pig's-in-The-Poke Guarantee: Eagles (4 - 5) @ Packers (5 - 3)
As you may or may not be aware of, Aaron Rogers (or as folks in my circle like to call him:,"Rat Boy") has a broken collarbone. His replacement, Seneca Wallace, is a fairly awful quarterback. On the flip side, the Eagles new quarterback, Nick Foles, just threw for 7 (SEVEN!) touchdowns last week.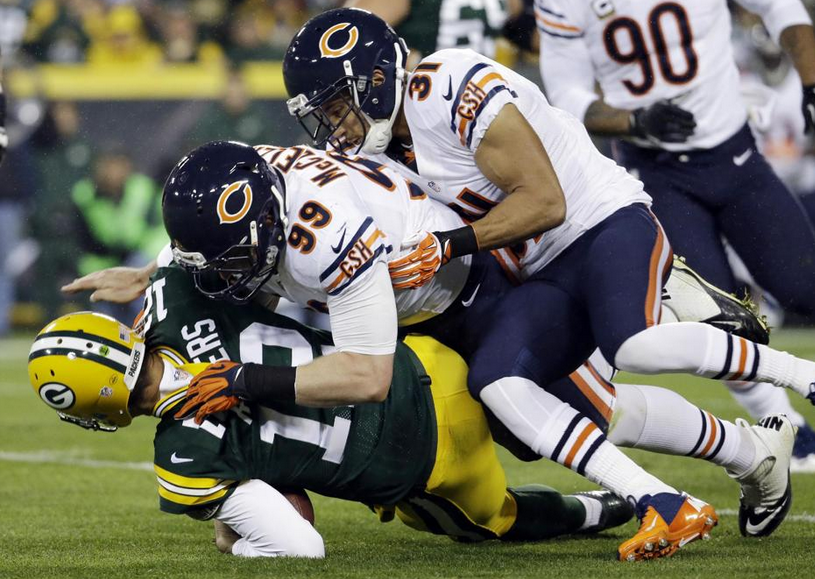 Eagles over the Packers. The long and the short of it is, I will literally eat my figurative hat if Green Bay wins this football game. Enjoy this weekend, purple nation. Life is good. And in conclusion...
The Football Jones Upset Dandy of the Week: Panthers (5 - 3) @ 49ers (6 - 2)
I smell a changing-of-the-guard in terms of NFC power in this game, right here. Carolina's Cam Newton lingered through the proverbial sophomore jinx last season and all the pundits, in all the land, buried him for it. But ever since Week 3 of this year, old Cammy's been an unstoppable force of dominant domination and the Panthers have scored 30+ points in five of their last six games. Meanwhile, the 49ers have won 5 straight games, with the majority of those wins being in very convincing fashion -- but still... I'm dubious. It's possible that it's the $1,314 human earth cash money dollars I would have won if they had not lost to Baltimore in the Super Bowl last January that's got me not feeling them -- but that's both neither here nor there, and another story altogether.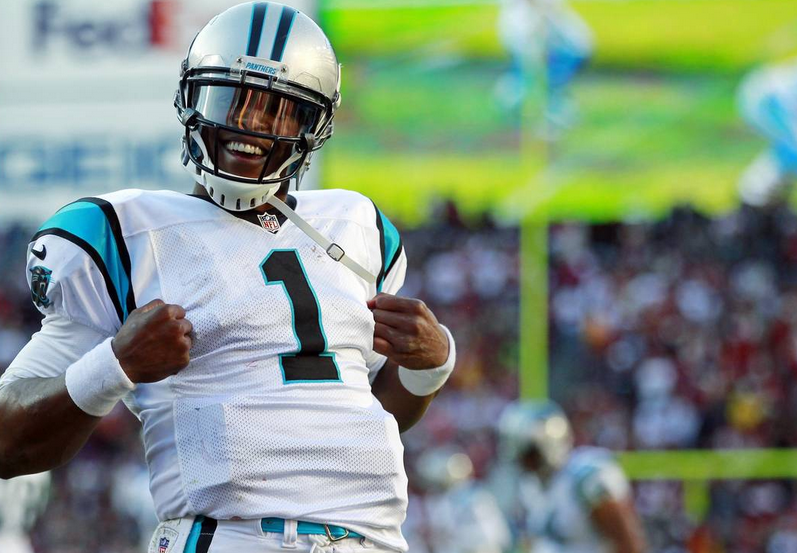 The moral of the story is: San Francisco = been there before and uninspired. Carolina = tasting success for the first time in ages and hungry for more. Carolina over San Francisco. By the way, did you know that there are actually two Carolina's in the United States of America? One is of the northern variety and can be found on the map just atop the southern one, which is just below it. Together they are... WYLD STALLYNS! Photos via: Google