'The Football Jones' Week 11 NFL Picks
Posted by Scott Flaskerud on Friday, November 15, 2013 at 12:00 AM
By Scott Flaskerud / November 15, 2013
Comment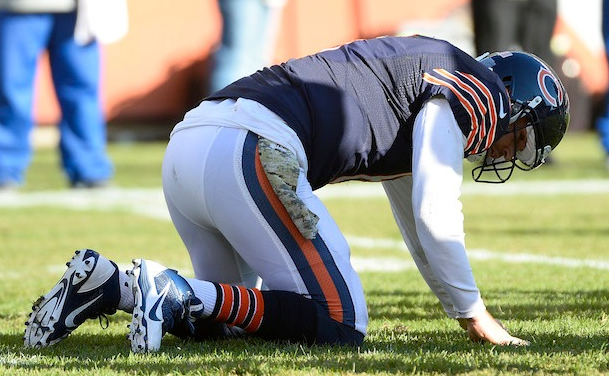 Lunch was canceled this week due to bad
Qi
. So let's get right to the picks. ...
Baltimore (4 - 5) @ Chicago (5 - 4)
I picked the Bears to beat the Lions last week because I thought Chicago had found the proverbial lightning in a bottle with Josh McCown at the QB helm whilst Cutler was out with an injury (and, as I understood at the time, not ready to return last week). Well, Cutler was, in fact, cleared to play and he did. And the Bears lost, of course.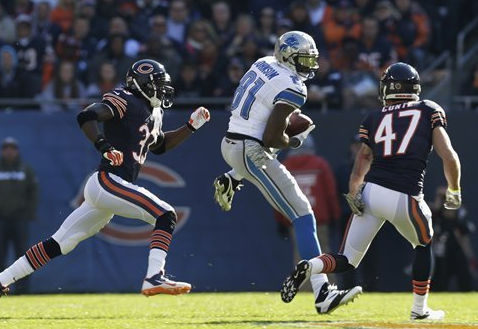 But Cutler got another injury in that game, and this week he really and truly isn't going to play (for real this time!), so I'm sticking to my guns here and I'm going with McCown to lead the Bears to a win over the Ravens who are still trying to nap off their nasty Super Bowl hangover. @ Baltimore: I've heard people say that V-8 works wonders, but I'm a hair-of-the-dog man, myself. Ride the snake, my friends! Feeling good is good enough!
Atlanta (2 - 7) @ Tampa Bay (1 - 8)
As I was concluding my Week 8 Breakdown, I suggested (to myself, mainly) that maybe Atlanta just sucks. Three weeks have passed since then, and I can absolutely confirm that Atlanta, does indeed, suck. Very much so. But in this NFC South suckfestaroo, there's a powerful distinction between the significance of what each team's suckitude means to them.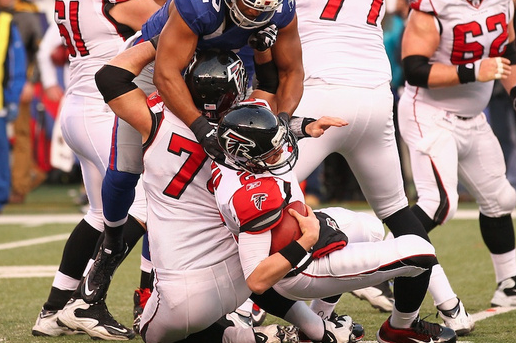 Prior to this season, the Falcons have the second best regular season record over the past five years in the NFL. Only the dark hooded one, Bill Belichick, and the Patriots have been better. Basically, ever since head coach Mike Smith and QB Matt Ryan have been paired together, Atlanta has been the class of the NFC (playoffs, notwithstanding). The point is, for Atlanta to just completely out of the blue, just completely suck this year... all of those guys in that locker room are confused and bewildered. They don't understand what's happening to them and they have no concept of what they're supposed to say or feel or do. The only thing they know is that they aren't going to win the Super Bowl this year. And after five years of being "this close" to doing so, it kind of takes the joy out of going to work for the rest of this season when they know that everything they do now is meaningless. Now on the complete flip side, sucking means absolutely nothing to Tampa Bay, who were the original (and for decades, only) football franchise to lose every single game on the schedule one season. When they came into the league back in the 1970's, their very color scheme was ill-conceived: white and a sickly, non-threatening, pale orange.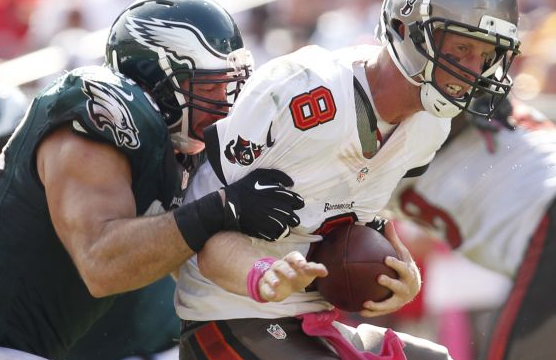 And this year's incarnation of the Buccaneers is very deeply lost at sea, sailing listlessly in a pirate ship that's preposterously riddled with scurvy and with a
captain
that has a full-blown imminent mutiny hanging over his head. I mean, he's already got one foot (if not both feet) on the plank. Tampa Bay knows they're not going to the playoffs, nor do they even have any aspirations to. But having just finally broken the seal last week and tasted their first victory of the season, it's whetted their appetites for more of that good stuff. Suddenly, they're hungry! In fact, they're actually playing the game this
weekend for a sandwich
. Moral of the story: the Bucs win two in a row!
Minnesota (2 - 7) @ Seattle (9 - 1)
Let's be honest, here. If Adrian Peterson rushes for 280-ish yards and scores two or three touchdowns and Marcus Sherels (my new favorite player for this year – and home state product!) gets a punt and/or interception return for a touchdown... we could, in theory, conceivably, at the very least, be in position to win this game. If you want to believe in that scenario unfolding – that's your chariot. Seattle wins at home.
Green Bay (5 - 4) @ NY Giants (3 - 6)
On the flipside, however, I'm fairly confident the Packers are gonna lose to the Giants while we are simultaneously losing to the Seahawks. So I guess if that happens, we can call this weekend a tie.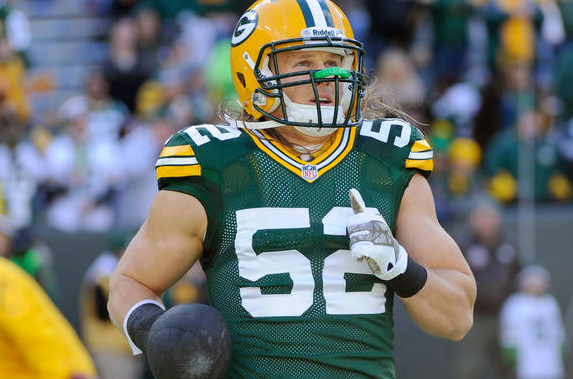 In fact, I'm going to go further with the Giants and boldly prognosticate the rest of their season, without even looking at their schedule. After starting 0-6, they've won the last three to get to where they are now. From here, they are going to continue winning their next five games to be 8-6 with two games left in the season and very much in the thick of things for winning the NFC East in a decidedly down year for the division. From there, however, they will drop their last two games and finish the season 8-8. That's what Tom Coughlin, New York Giants football is -- every single year since he's been there (even the years they've won the Super Bowl, mind you), they have a long extended streak when they are completely unbeatable, but also an equally long extended streak when they can't win a game of football to save their lives. And it's usually divvied up between the two halves of the season. For present instance, they went 2-6 in the first half this year. And now they're going to go 6-2 in the second half, is what I'm telling you. Mark it down and take it to the bank! The Giants beat up on the Aaron Rodgers-less Packers.
The FBJ Upset Dandy of the Week: Jets (5 - 4) @ Bills (3 - 7)
Several reasons for this: 1) As I've said before in a previous Picks Breakdown, despite their winning record, I vehemently refuse to believe the Jets aren't going to be a train-wreck this year. I am unwavering on this matter. 2) After winning their season opener, the Jets have platooned loses and wins game-to-game in perfect clockwork every single week all season. With them coming off a win against the Saints, now it's time for them to lose this week. Win-lose, win-lose, win-lose, left-right. Playing football games is just like taking a walk for the Jets.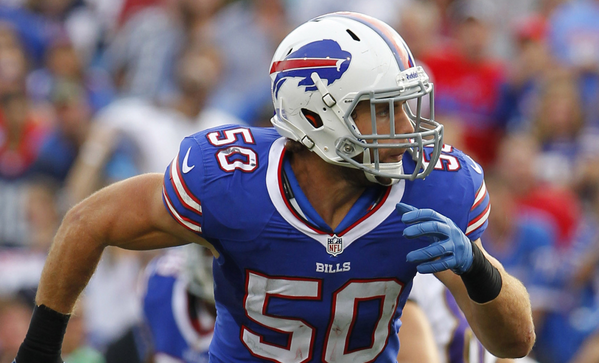 3) William Frederick "Buffalo Bill" Cody. I'm picking Bills over Jets.
The FBJ Week 10 Absolute Slam-dunk, 10-Out-of-10-Times, Pig's-in-The-Poke Guarantee: Jets (5 - 4) @ Bills (3 - 7)
I'm taking the extra step and actually guaranteeing my Upset Dandy of the Week for one simple reason: I somehow, mystifyingly, mind-bogglingly, accidentally… picked the Jets to win this game in my picks pool, when I desperately wanted to pick the Bills for all the reasons stated above and more. And I desperately hate myself for it. Photos via: Google