'The Football Jones' Week 12 NFL Picks
Posted by Scott Flaskerud on Friday, November 22, 2013 at 12:00 AM
By Scott Flaskerud / November 22, 2013
Comment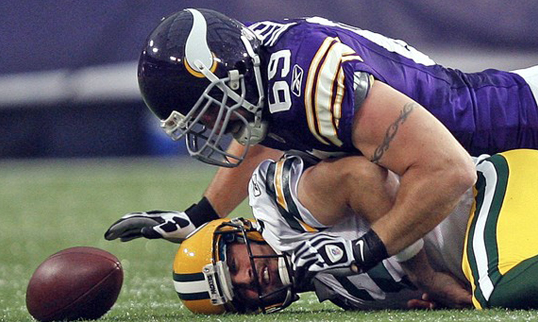 This week's 6-pack of games now comes in all-new delicious flavors and features bold prognostications for the distant future, exciting power ups, and more levels! Crack it open! It's that thing you like to do!
Chicago (6 - 4) @ St. Louis (4 - 6)
I'm sticking to my guns on this one. I have a theory, see -- and the theory goes: the Bears always win when Josh McCown is their starting quarterback. For instance, in the two games he has started this season, the Bears have compiled a 2-0 record. Undefeated! Furthermore, in the last six calendar weeks, the Bears have only lost twice (at the Redskins on Oct. 20 and at home vs. the Lions on Nov. 10). As you may imagine, Cutler started both of those games (and finished neither of them). Well, Jayff George Cutler has officially been ruled out for this weekend's game, so I'm pretty sure I'm going to pick the Bears to win. Plus, St. Louie totally peaked two weeks ago when they went into Indianapolis and annihilated the Colts, 38-8. (Side note: Where were those THREE touchdowns of at least 50 yards in one game and 38.2 fantasy points in the first nine weeks of the season, Tavon Austin?!!! I NEEDED THAT A LITTLE BIT EARLIER!)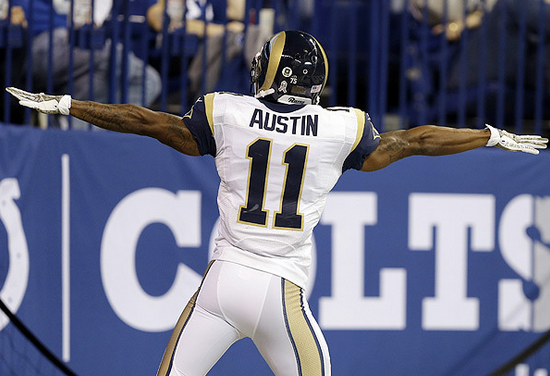 But back to the game… the point is, the Rams have been sitting around for the past two weeks after that rump-romping, living all high on the hog and stroking their chins and thinking about how totally awesome they are. Well, the Bears are gonna take 'em down a notch.
Winner: Bears
NY Jets (5 - 5) @ Baltimore (4 - 6)
I'm still just absolutely livid with myself for not taking the Bills to beat the Jets last week. It was the Jets 10th game of the season and as such it was a "lose week" for them! They win one, and then they lose one. Win-lose, win-lose, left-right! It's the natural flow of existence! I honestly don't think I'll ever be able to get over this. It's the kind of thing that haunts your dreams for the rest of your life. Now, even though this is technically a "win week" for the Jets… the fact of the matter still very much remains that I VEHEMENTLY REFUSE to believe the Jets aren't going to be train-wreck this year! Also, fun fact: this very day is the anniversary of the notorious butt fumble.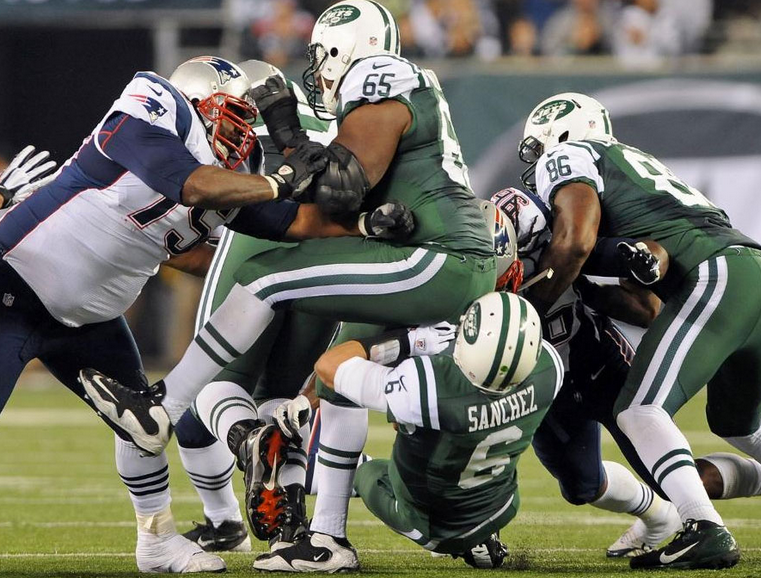 I am steadfastly devoted and emotionally invested in this belief! As such:
Winner: Ravens
Indianapolis (7 - 3) @ Arizona (6 - 4)
There's gonna be a whole lotta love in "
The Big Toaster
" this Sunday when the Colts and Cardinals get together. It's Bruce Arians first year on the job as Arizona's head coach and it was just a year ago when he stepped up and steered the ship for Indy's head coach Chuck Pagano as he underwent leukemia treatment. The Colts went 9-3 under Arians and made a trip to the playoffs. Now, it could possibly be argued the Colts kind of "owe" Arians one. Or that, perhaps, maybe they don't necessarily want to beat his team this Sunday. I'm just saying, s'all! Furthermore, I might suggest the Colts have been susceptible against middling opponents this year. While they are a perfect 4-0 against teams that went to the playoffs last year, their three losses have been to Miami, San Diego and St. Louis. Not exactly world-beaters, those guys. Do you see what I'm getting at here?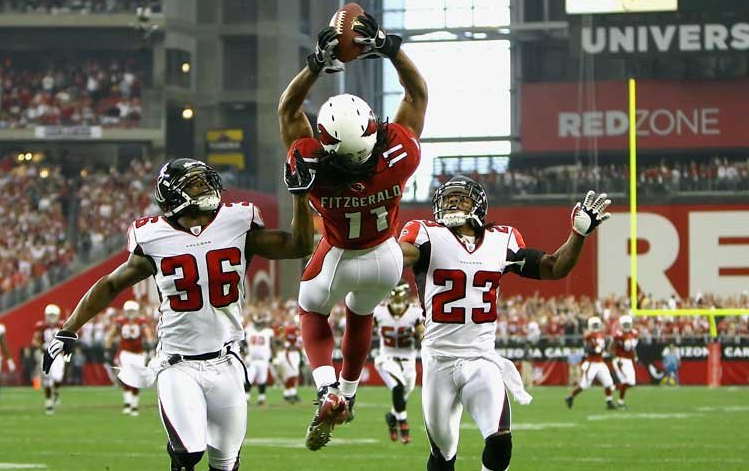 Let me give you one more little side nugget for this game. The top three dudes in the scoring standings in my picks pool (which includes your famously humble narrator) all picked the Cards to win this week, while all the dudes toward the bottom of the pool picked the Colts.
Winner: The great football minds in America are picking the Cardinals this week, my friends. Stay thirsty.
Tennessee (4 - 6) @ Oakland (4 - 6)
There's just something about a Titans/Raiders game that makes me nostalgic. I harken back to the Eddie George years for Tennessee when he was the best running back in the league with that weird alien head of his -- and how my very first fantasy pick ever was taking him the 1st round the year his career completely flat-lined and bottomed-out -- and all the would-be game-winning field-goals the Raiders kickers missed through the B.S. (before Seabass) years that caused so many tears in my youth on account of the Raiders being my favorite team in all of sports for the first 25 years or so of my miserable life. Yessir, I've had a lot of good times with these teams!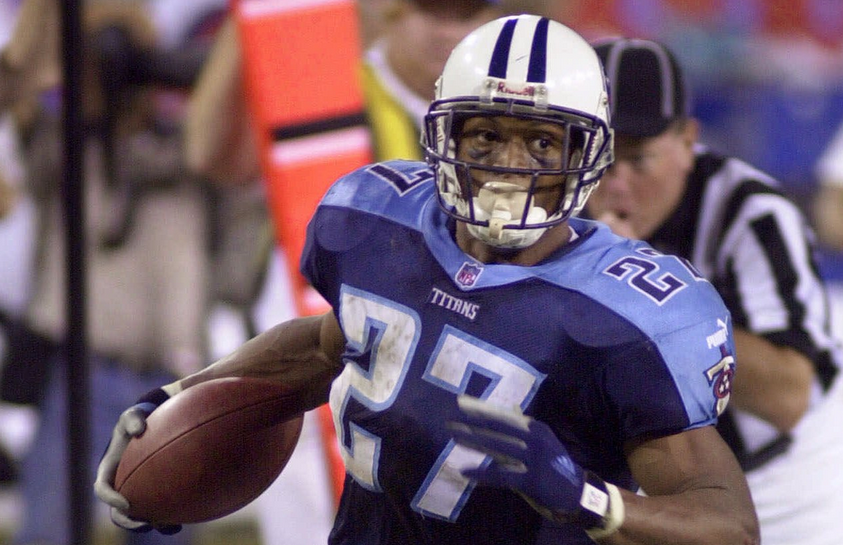 I'm all kinds of being all about the 'Silver & Black' in this game, but if you simply must have a tangible reason why, this should do: the Raiders are the AFC's best rushing team at 145.4 yards a game; the Titans have allowed 15 rushing TDs this season which is tied for the worst in the NFL.
Winner: Raiders
The FBJ Week 12 Absolute Slam-dunk, 10-Out-of-10-Times, Pig's-in-The-Poke Guarantee: Carolina (7 - 3) @ Miami (5 - 5)
Two weeks ago, Carolina was my Upset Dandy of the week in a road game at the defending NFC champions, San Francisco. At the time, I suggested that I smelled a changing-of-the-guard in the NFC powers in that game. Two weeks later, I'm about to drop something even hotter on y'alls. The Carolina Panthers… will be playing… in the NFC title game this year. SHUT MY MOUTH?! Just file that away for now. Keep it secret; keep it safe.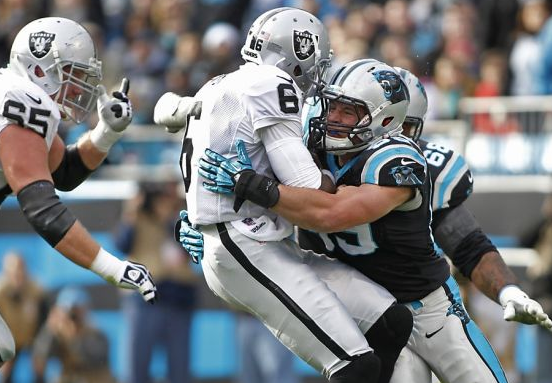 But staying in the present, let me give you some meat for this game: Carolina has won eight straight games when Cam Newton has run for a touchdown. Miami has allowed ten rushing TDs this year (only eight teams have surrendered more). Over the past four weeks, Miami has allowed the highest amount of rushing yards per game in the AFC. The Dolphins are 1-5 this year when their opponents have scored 21 or more points in a game. In their last six games (all wins), the Panthers have averaged 27.3 points a game. Carolina is 0-4 all-time against Miami. I'm gonna go ahead and say "they're due."
Winner: Carolina! It's the power of two states rolled into one sort of super state!
The FBJ Upset Dandy of the Week: Minnesota (2 - 8) @ Green Bay (5 - 5)
Why the hellz not?! The Packers can't even muster to score two touchdowns in an entire game without that dancer in those TV commercials (Rat Boy), much less win a game! In fact, why are the Packers even the favorites in this game?! Adrian Peterson's gonna run for like, 300 yards like he always does! Jared Allen's gonna rope himself a steer! Christian Ponder's gonna… er… Marcus Sherels's gonna take a punt return back to the house! The sounds of Ragnar horn blows will resound through the city streets outside of my apartment! For one Sunday, we're all going to Disney Land!
Winner: Vikings