'The Football Jones' Week 12 Picks
Posted by Scott Flaskerud on Saturday, November 22, 2014 at 12:00 AM
By Scott Flaskerud / November 22, 2014
Comment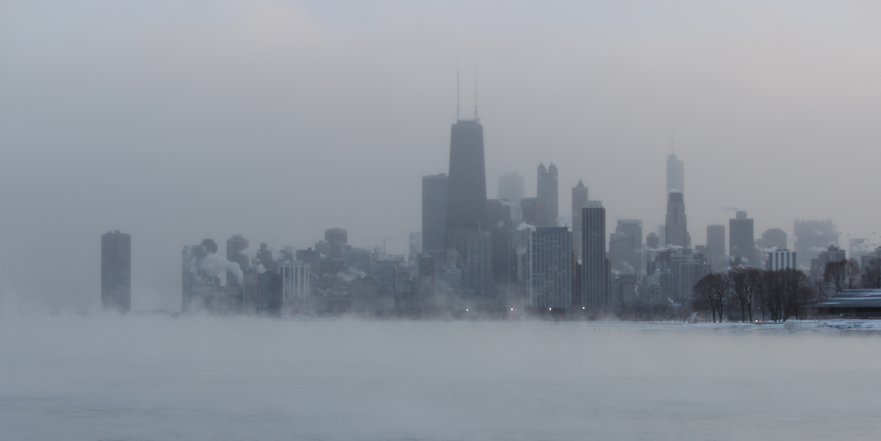 I'm going in reverse/upside-down order with my picks this week because these last two full weeks of remorselessly cold polar vortex winter in November have gotten my system completely out of senseless whack. And also, my Upset Dandy this week is too Jim Dandelious not to lead off with it.
The FBJ Upset Dandy of the Week: (2-8) Tampa Bay @ (4-6) Chicago
Two years ago, Chicago fired head coach Lovie Smith after he guided the Bears to a 10-6 record that season. It was shocking to me. A 10-6 record isn't...
too
shabby. And it's not like the Bears win the Super Bowl every year. The year of 1985 is the one time they did that. Lovie took a year off from coaching the next year, and this season he accepted the head coaching job for the Buccaneers. (Who are traveling to Chicago this week to play the Bears, where Lovie Smith coached for nine years and took them to the first Super Bowl they had been to since Ditka.)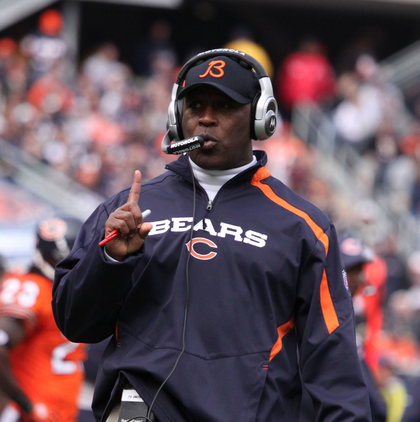 Furthermore, the Buccaneers quarterback is Josh McCown, who went 3-2 as the Bears starting QB last year whilst Jay "Jeff George Redux" Cutler was injured. In doing so, he threw 11 TD's and only had one pick. I had an entire mini-campaign last year in this column about how I was taking the Bears to win every week that McCown was on the clock as opposed to Cutler! The point is: McCown knows a thing or two about playing in Chicago's Soldier Field. He's been good there. Meanwhile, things haven't been going too swimmingly for the Bears current head coach, Marc Trestman, and to lose this game to Lovie Smith (
in
Chicago) would essentially be catastrophic. As such, the general consensus thought on this game will be to pick the Bears simply on account of how desperately they need to win it just to avoid a nightmarish firestorm of media chaos – as opposed to how badly they need to win it for normal reasons, like making the playoffs and stuff. But it's that exact reasoning of favoring a team's desperation that kept me from picking the Tampa upset over RG3 and the Redskins last week (teaser alert!). Anyway you slice it, I take this upset 10-out-of-10-times. No matter who wins this game, Tampa is simply a Must-Pick in this game... if you're into that picking upsets sort of thing.
Winner: Buccaneers
The FBJ Absolute Slam-dunk, 10-Out-of-10-Times, Pig's-in-The-Poke Guarantee: (3-7) Washington @ (6-4) San Francisco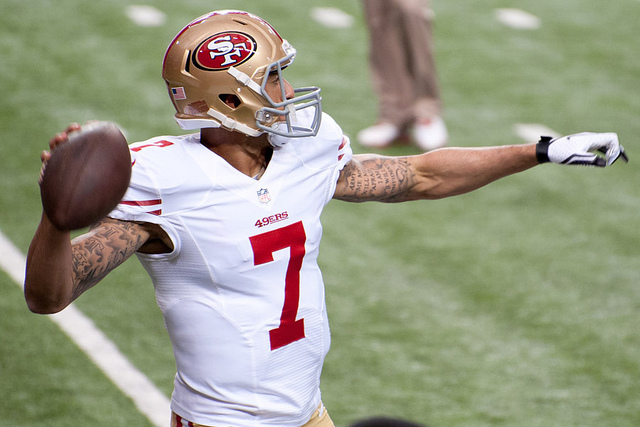 Way back in Week 2 of this season, Washington's "star" (clearing my throat) quarterback, Robert Griffin III, suffered a serious long term ankle injury and was replaced by Kirk Cousins. Cousins was effective enough to win that game against the lowly one-win Jacksonville Jaguars, and it was their first victory of the year. After that, the Redskins lost their next four games with Cousins under the helm. After that, trailing 10-6 in Week 7 against the lowly two-win Titans, rookie head coach, Jay Gruden, benched Cousins at halftime and handed the reigns to Colt McCoy (of Texas Longhorn fame). McCoy promptly lead the Skins to a second half comeback victory – which was their second victory of the year. It was enough for McCoy to win the job temporarily, and in the following week he led the Redskins to perhaps the single biggest upset of the season to date with an overtime victory over the Cowboys on Monday Night Football.
After that
... RG3 was recovered from his injury in the following week and
rookie
head coach, Jay Gruden, gave the job back to Griffin as they traveled to play Minnesota. They lost that game to the Vikes (diggy!), and last week they lost to a Tampa Bay team that had previously won only once at the time. After that loss, Griffin was quoted by the reporters as saying: "Great quarterbacks... don't play well if their guys don't play well." Classy! Rookie head coach, Jay Gruden, is in, what I like to call, a "world of pain," here.
Winner: 49ers
(6-4) Cleveland @ (4-6) Atlanta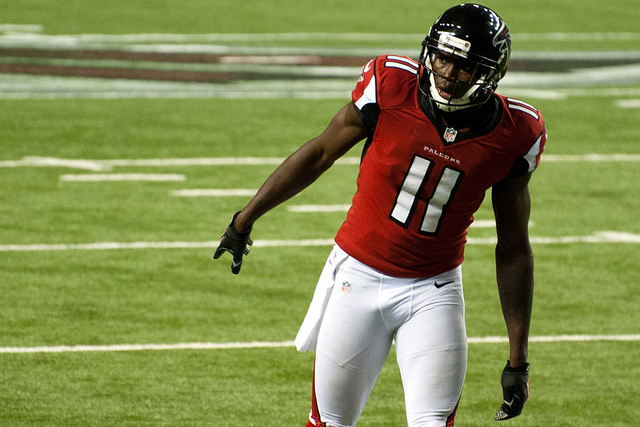 Through 11 weeks of football, the four teams in the NFC South Division have managed to win a combined total of six games against teams that aren't in the NFC South Division. Atlanta hasn't contributed a single one of those non-divisional wins, but they are undefeated at 4-0 in the games they've played against their divisional opponents. And with those four wins, the Falcons are currently in
first place
in the NFC South Division. It's actually a legitimate possibility that if Atlanta sweeps their division and finishes 6-0 against them, and goes on to lose all of their games against the other non-NFC South teams in the NFL world... they could actually win their division at 6-10 and
make the playoffs
! (Um-kay?) Meanwhile, Cleveland is sitting at two games above .500 at 6-4... and they are in
last place
in the AFC North. I mean, Cleveland wins this game 10-out-of-10 times. And yet the Falcons were the majority pick this week in my picks pool. I am shocked, amused, bewildered and confused by this. The Browns win this game by 17 points. (Or they lose it on a field goal as time expires, as is their nature).
Winner: Browns
(2-8) NY Jets vs. (5-5) Buffalo @ Detroit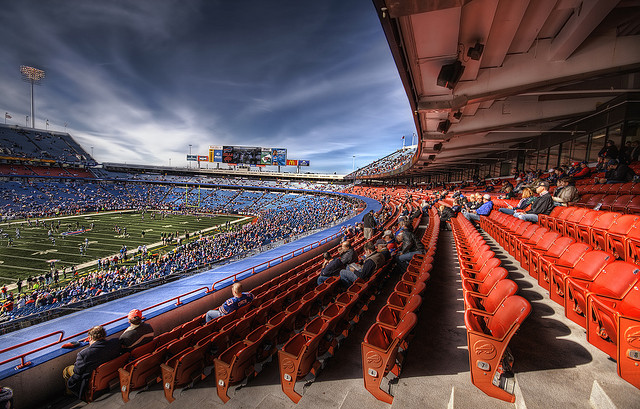 So you got Buffalo over there, doing god knows what underneath six feet of snow, with their pets heads falling off and there's no more cookies in their cookie jar! They haven't been able to practice at all this week, and now they have to fly to Detroit to play their "home" game against the Jets on Monday night. BONUS MNF'ERS! In all football seriousness, though, you pretty much have to pick the Jets to win this game in light of all the apocalyptic weather developments the city of Buffalo has had to face this week and stuff. But I make my picks on Wednesday nights, and I picked the Bills to win this game before I knew how bad their sit-chu was... and I refuse to waffle! So, I'm sticking with 'em, dangit, because... (ESPN's Chris Berman voice)
Nobody...
… circles the wagons...
… like the Buffalo Bills!
Winner: Bills
(7-3) Green Bay @ (4-6) Minnesota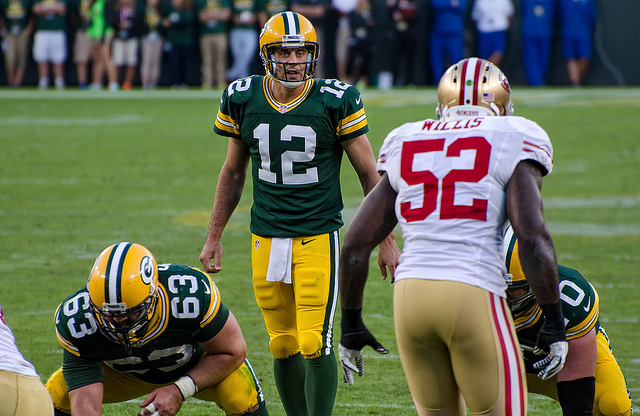 Let's just talk about something else. How was your day?
edward stojakovic
 -- 
Quinnanmatt
 -- Football Schedule -- 
Scallop Holden -- Mike Morbeck