'The Football Jones' Week 14 Picks
Posted by Scott Flaskerud on Saturday, December 6, 2014 at 12:00 AM
By Scott Flaskerud / December 6, 2014
Comment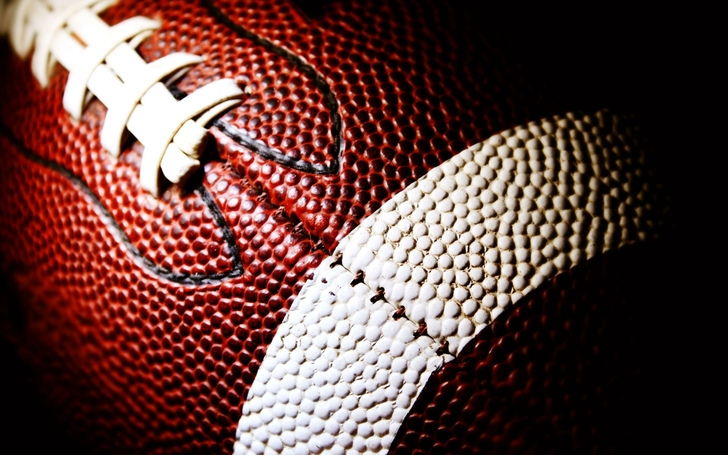 It's Week 14 and after watching 13 weeks worth of football commercials this year, I can honestly say that if the quality of music was measured on how much airplay a song gets in your head during the day every day... I guess I would have to say that the "I'm a Come Up Man" song in that
car commercial
with the dweeby guy strutting around thinking all the hotties are checking him out instead of the car is probably the single greatest song ever made. But I'm pretty sure the quality of songs isn't measured by the catchiness of car commercial jingles... and I'm also pretty sure that we're here to talk about football. I'm coming up!
(2-10) NY Jets @ (5-7) Minnesota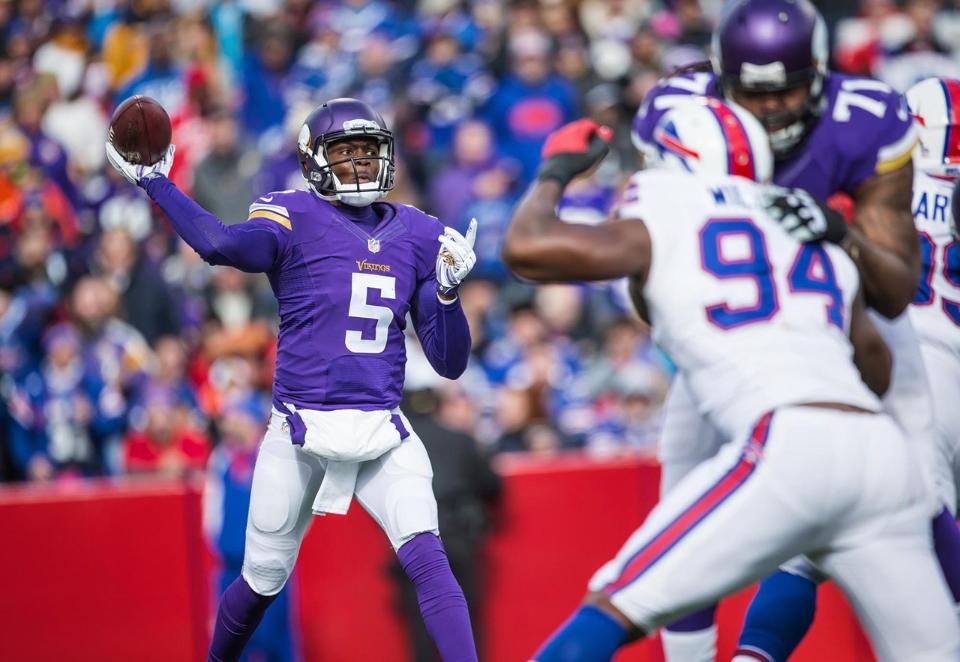 I vehemently refuse to believe that the Minnesota Vikings have never once defeated the New York Jets in the entire entirety of my lifetime! And yet amazingly… mystifyingly… against all odds and sensible reason… … it's true. The Jets are 8-1 against the Vikings all-time and the only time Minnesota notched a victory in the series was back in 1975. That was roughly two earth trips around the sun before your cosmic narrator crashed this scene. So, I guess I've literally been waiting my whole life for us to beat the Jets! The train-wrecky
Jets
, for gawd sakes! What's more, is that I can honestly say that I truly believe that this is our year to do it!
Winner: Vikings 
(7-5) Pittsburgh @ (8-3-1) Cincinnati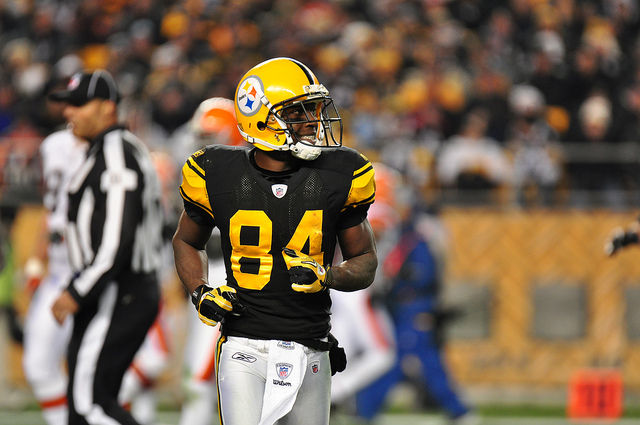 Nine out of ten times, I take the 7-5 team over the team ahead of them in the standings in a divisional matchup like this, simply because the 7-5 team flat-out needs to win the game more. "The Need Factor" is king in December, and it's generally the easiest month of the season to pick games, because in the home stretch you can, for the most part, pick an entire week's slate of games based solely on it. This was no ordinary December week of games, however, and I would actually have to say it was the hardest week of the entire season to pick. It was so hard to pick these games it actually made me angry that I had to! (Because deep in my stomach or heart or wherever feelings of doom come from, I kind of know that I got every single game wrong this week, mainly.) But I digress. The point is: even though all of my football-pickin' instincts want to take Pittsburgh in this game for the Need Factor... the difference in the numbers the Steelers put up on the road versus what they put up at home is ridiculously staggering. While they score 35 points a game at home in Heinz Field... they've only managed to eek out 18.3 points per game on the road. And while Big Ben (Roethlisberger) has tossed 26 touchdown passes this year... all of SIX (6) of them have been away from the friendly confines of "The Big Ketchup Bottle." I'm just not gonna sit here and ignore the disparity in what those numbers are talking to me, Need Factor or not. (But again: toughest week of the season to pick; feelings of doom; probably picked every single game wrong this week). Regardless:
Winner: Bengals
(7-5) Kansas City @ (9-3) Arizona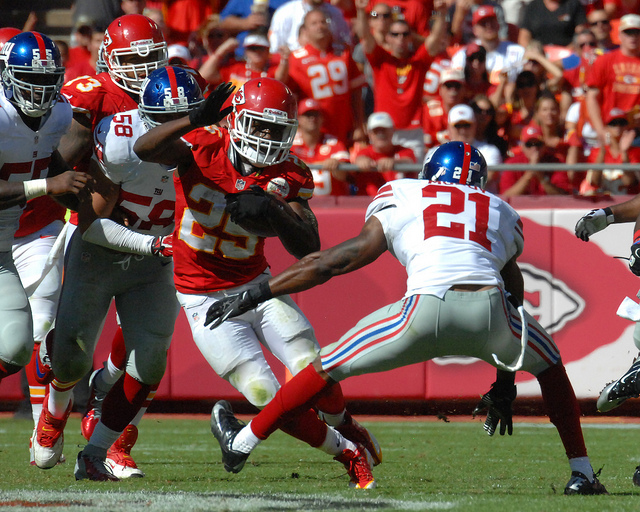 Did I mention that this was a tough week to pick the games? Arizona hasn't lost at home this year and a few weeks ago I went official and predicted they were going to the Super Bowl this year in this very column. (And then that very following Sunday they lost their stud QB, Carson Palmer, for the rest of the season to the dreaded ACL injury. If I haven't done so already, by the way, I'll go ahead and retract my Cardinals to the Super Bowl guarantee. Thanks!) The Cardinals are still a good enough team, though, to beat any inferior team they face and to give a favorite all they would want. But the events of the last two weeks have changed my perspective on things. While the Cards were 9-1 headed into Week 12, the Chiefs were 7-3 and riding a 5-game winning streak in which they had seemed to have found their stride. And while the Chiefs were tripped up by (at the time) winless Oakland in the Week 12 Thursday night game, that game was one of the most classic "trap" games I've ever seen on paper. Kanas City was tied with Denver at the time for the AFC West lead, and they were going to play them the next week, presumably for first place in the division. The Raiders, meanwhile, were inching closer to finding a win as the weeks were passing, and oops... bang – it happened. The Chiefs followed that with a loss to Denver in a game that they were the underdog in last week, but the bottom line is: I can understand both of those losses the Chiefs just had. They don't make me skittish about where KC is at as a team right now.
Whereas
... the Cardinals losing to the Atlanta Falcons last week is pretty freaking frightening to me if I'm a Cardinals fan right now. The Falcons may have loads of  passing game talent... but as a collective team... they just ain't no good. Their win over Arizona last week was their first win of the season that came against anybody other than their pathetic NFC South divisional cohorts (a division they're currently tied for the lead in at 5-7, which is what they call a "losing" record). (But once more again: toughest week of the season to pick; feelings of doom; probably picked every single game wrong this week).
Winner: Chiefs
The FBJ Absolute Slam-dunk, 10-Out-of-10-Times, Pig's-in-The-Poke Guarantee: (3-8-1) Carolina @ (5-7) New Orleans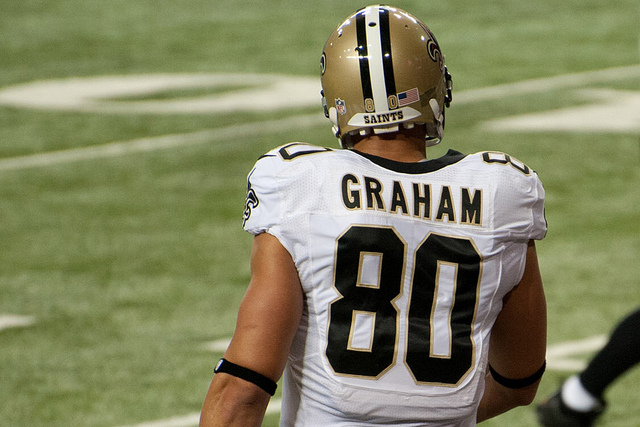 So like, how did the Panthers win three games this year? They all happened in the first five weeks of the season, so it must have been before they realized how terrible they are, is the best I can figure. And on the flip side, if the Saints lose four straight home games... I am just going to eat my hat. I'm holding it right here in my lap to remind myself that I'm going to eat it if the Saints lose this game on Sunday. It's a big red-and-black striped, fluffy, wool stocking cap. It feels warm and not very delicious to the tongue.
Winner: Saints
The FBJ Upset Dandy of the Week: (5-7) St. Louis @ (3-9) Washington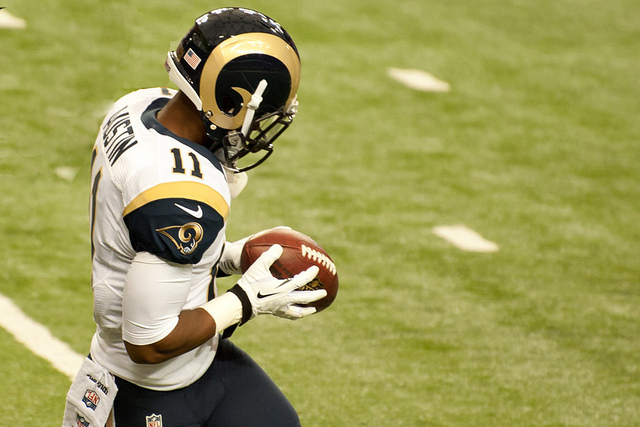 I've suggested this assessment earlier this season, and I'm sticking to it. St. Louis Rams = smoke and mirrors. While the Rams have garnered some powerfully impressive upsets over the NFL's big boys this year (Seahawks, 49ers and Broncos), they've been living on turnovers in their victories (plus 7 ratio) and dying on them in their losses (minus 5 ratio). And head coach, Jeff Fisher, has also sprinkled in plenty of special teams trickery along the way in their wins. Case in point: they just shellacked the hopeless Raiders 52-zippers last week, and they only got 348 yards of offense out of the deal to show for it. That's only three-and-a-half times up the football field, which amounts to 24 points or so of offense. Meanwhile, even though Washington's defense is allowing the 6th most points scored to their opponents, they're actually ranked 9th in run defense and 11th in overall yardage. So they're capable of slowing an average offensive team down, at least. And furthermore, now that rookie coach, Jay Gruden, swallowed his pride and benched the epically self-righteous, delusional-visions-of-grandeur-type Robert Griffin III, and stuck Colt McCoy back out there to run the show – they're not turning the ball over anymore. McCoy's only thrown one pick in the thred games he's played in. (And his three touchdowns last week alone were more than RG3 threw in the five games he started). In conclusion, all of this adds up to a Football Jones Upset Dandy.
Winner: Redskins
P.S. With all the PC hullabaloo going on over their team name now, how about they change it to the Washington Fedskins?
"You got those Fedskins over there up on the hill, bickering over which laws and what laws every which way about god knows what, and yet nothing's getting done!" 
Am I right or am I right?! Photos via:
NFL News Desk Admin
 -- Minnesota Vikings -- Brock Ward -- Dave Kopp -- Football Schedule