'The Football Jones' Week 15 NFL Picks
Posted by Scott Flaskerud on Friday, December 13, 2013 at 12:00 AM
By Scott Flaskerud / December 13, 2013
Comment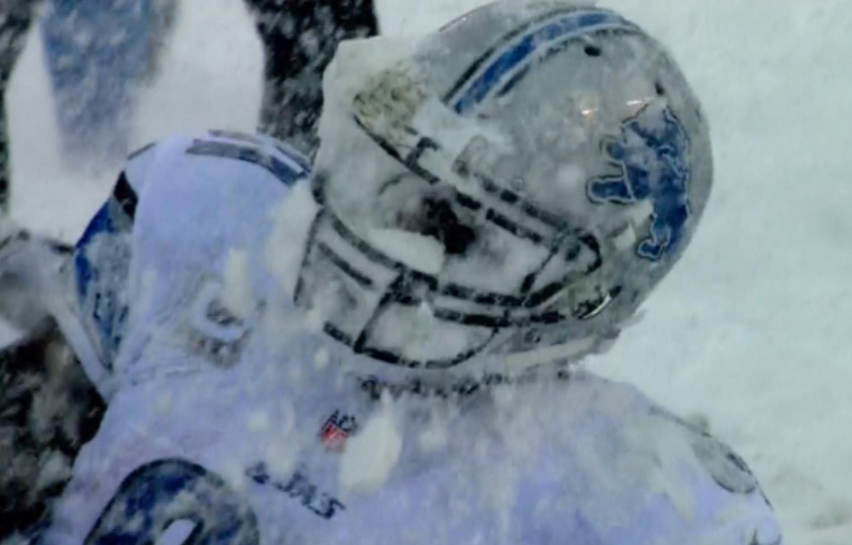 Well, it's been a pretty wretched December for the Dude, here, so far. My picks have gone to absolute pot and I took last place in the pool last week. (In our picks pool, we call that "respecting the goose"). Meanwhile, the big Survivor pool I'm in has gone stagnant with only one person dropping out in the last two weeks combined, and I can't win a game of bingo or meat raffle at the VFW on Monday nights to save my life! And that ten-or-so-day stretch we just had with every day being "Feels like (-19)" was very nearly the end of me. Furthermore, this whole calendar year of 2013 has pretty much been one of the worst years of my life. The best thing that happened to me this whole year, happened on the very first day of 2013 (I got a cute girl's digits, yo!) and it's been nothing but disappointments, heartbreaks and rejections ever since. I mean, summer didn't even arrive until the third week of June, for Christ sakes. For a man who needs to swim in lakes to be happy, not being able to do so until, like, July isn't gonna cut it for a calendar year. I'm looking for big things from you, Mr. 2014 calendar year. And I even have reason to be optimistic. The two best years of my adult life were 2006 and 2010 -- without getting into the romantic details of what happened back then, there's one very big sports thing those two years had in common. There was a World Cup in the middle of those two summers. We got one of those coming in 2014! So while it's a little too early to ring in the New Year just yet (let's all just get through the horrors of Christmas, first), I'm officially ready for the good things of 2014 to happen. In fact, the good football things could get a running start this weekend, as far as I'm concerned.
Cincinnati (9 - 4) @ Pittsburgh (5 - 8)
Of all the epic insanity that went down in last Sunday's winter wonderland of games, the biggest travesty of all was how the Pittsburgh/Miami game ended. Down 34-28 as the clock was expiring, the Steelers had a last-gasp, Stanford/Cal-style hook-and-ladder play that entailed multiple laterals between teammates as they were desperately scampering around the field to avoid being tackled with the ball and it ultimately ended with Pittsburgh's Antonio Brown running across the goal line for a miracle finish for the ages that the people at that game and who saw it on T.V. were going to remember for the rest of their lives and tell their grandchildren about.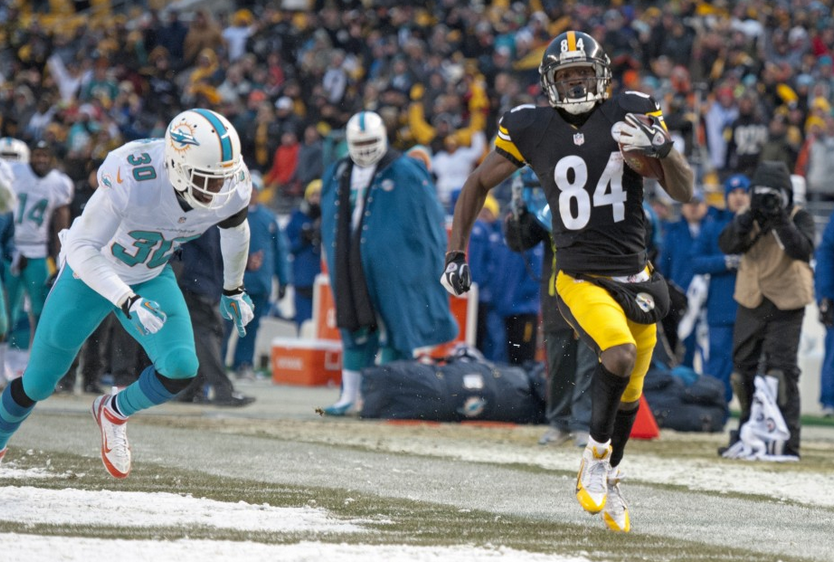 But it was called back because Brown stepped out of bounds by the tiniest, narrowest fraction of his left foot along the way. As a referee... you just gotta let that one slide. In fact, and I am completely dead serious about this, there needs to be a rule inserted into football that if a
Stanford/Cal-style
running-into-the-band-in-the-endzone miracle play is unfolding as time has expired... if a player steps out of bounds by just a tiny, little, insignificant sliver of his shoe... the play is allowed to continue. Call it the, "It's All Good Rule." Here's the deal: the magic of that moment is infinitely more important to football than a win or a loss to any given team. And in a game between Miami and Pittsburgh? Ain't likely either of those teams will be going to the playoffs this year! It's all good to go ahead and let that touchdown count! Alas. And while this freak show of a season for Pittsburgh is three weeks away from coming to a merciful end, the Cincinnati jungle cats, on the other hand, are very much going to the playoffs. A win over the Steelers this week will all but clinch it. And here's what's more: it would be the first time in the history of the Bengals franchise they would have gone to the playoffs for THREE straight years. Gawd, how can you not adore the Bengals?! In the history of their franchise, they've never accomplished the insanely incomprehensible feat of going to the playoffs for three straight years. Take a team like the Steelers, for instance. They've probably never gone three straight years without making the playoffs in the history of their franchise. Also: the plural form of the word "Bengal" isn't even a word, which makes it even more awesome!
Winner: Bengals
Arizona (8 - 5) @ Tennessee (5 - 8)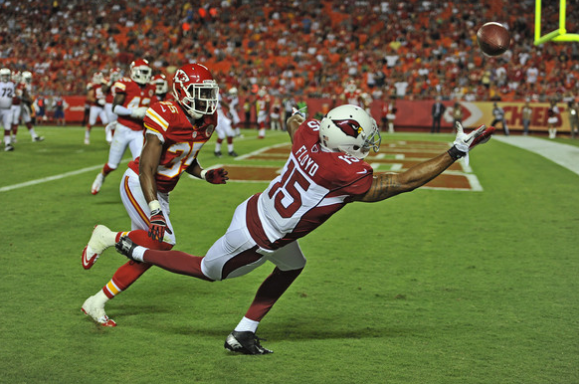 I've only got one thing to say about this game that matters. Outside of losing their season opener at division rival, St. Louis (who at the time, were under the impression that they were going to be good), the only other four losses Arizona has suffered have been to New Orleans, San Francisco, Seattle and to a Philadelphia team two weeks ago that has won five straight games and is suddenly completely unstoppable with the immaculate emergence of Nick Foles, who is obviously the greatest quarterback who has ever played the game. The point is: the Arizona Cardinals DO NOT LOSE to gross, fairground trash chumps like the Tennessee Titans. The End.
Winner: Cardinals
Buffalo (4 - 9) @ Jacksonville (4 - 9)
There's two kinds of 4-9 NFL football teams in this world. Those where things have gotten so bad they hold a "closed door meeting" during the week... … and those that some people (including your vehemently humble narrator) have suggested that they might be the single worst team in the history of the National Football League -- but have suddenly started winning games and are living higher on the hog than anyone (even themselves) could ever have possibly imagined.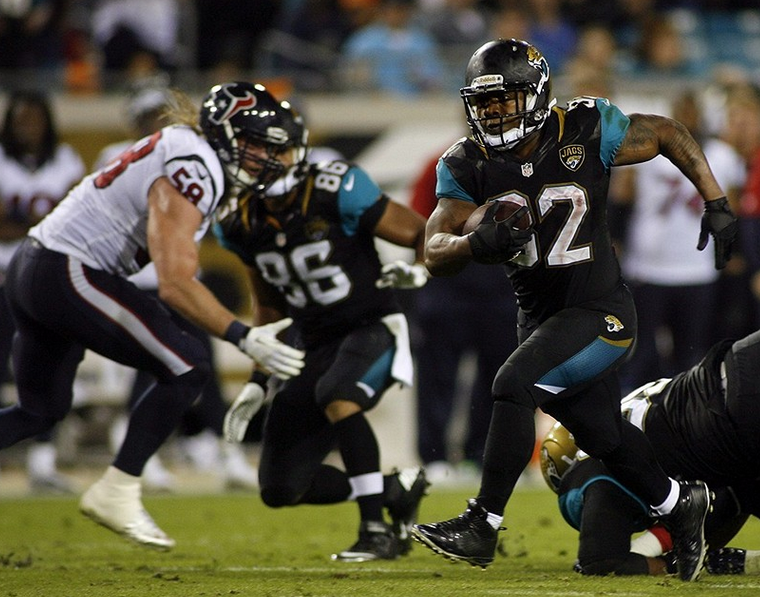 The damned thing about it is that both of these profiles are insanely impossible to predict. The fundamental difference between them, though, is that while the Bills have found ways to lose (they're 0-2 in overtime this year, for instance), the Jags were simply getting pounded all year because they're a vastly inferior team, talent-wise. And while the Bills are much more desperate for a win and the better team… the Jags are playing on house money and they're the only team in the NFL that's actually having pressure-free fun right now. Hardest game of the week to pick. It's so hard I can't even work in a William Fredrick "Buffalo Bill" Cody reference!
Winner: Jaguars
The FBJ Week 15 Absolute Slam-dunk, 10-Out-of-10-Times, Pig's-in-The-Poke Guarantee: Washington (3 - 10) @ Atlanta (3 - 10)
There's two kinds of 3-10 NFL football teams in this world.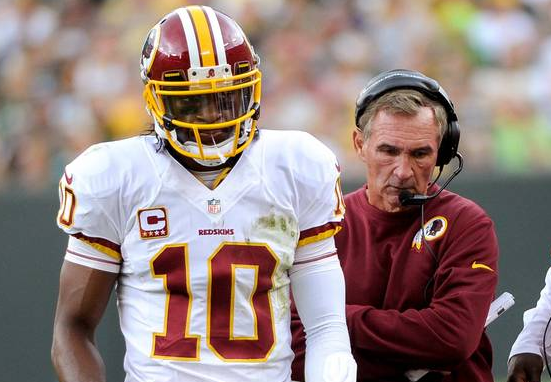 Those where the players have lost respect for their coach whom doesn't get along with and has decided to bench their star quarterback (who happens to be the only player on the team that could make them anything resembling special) for the last three weeks of the season in order to "protect" him... … and those that were one game away from the Super Bowl last year and the players love their coach and despite their record, they don't actually think of themselves as helpless losers stuck in an utterly lost cause for years to come. Easiest game of the entire season to pick.
Winner: Falcons
The FBJ Upset Dandy of the Week: Chicago (7 - 6) @ Cleveland (4 - 9)
I wasn't able to find a YouTube clip of it, but there's a scene in Jim Jarmusch's film 
Dead Man
, where Robert Mitchum's character takes one look at Johnny Depp's character and says to him: "Where'd you get that clown suit? Cleveland?!" To which, Johnny Depp's character (named William Blake) lets out a quick, amazed laugh and says: "Yes!"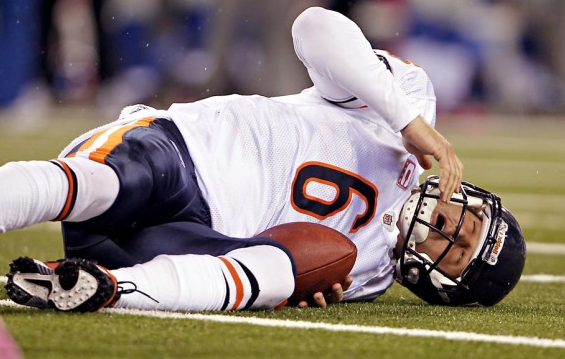 Anyway, the city of Cleveland = clown suits. That's one of my rules in life. As for this game… Cutler's back! Ergo…
Winner: Browns
That's one of my 2013 rules. Photos via: Google