'The Football Jones' Week 15 Picks
Posted by Scott Flaskerud on Sunday, December 14, 2014 at 12:00 AM
By Scott Flaskerud / December 14, 2014
Comment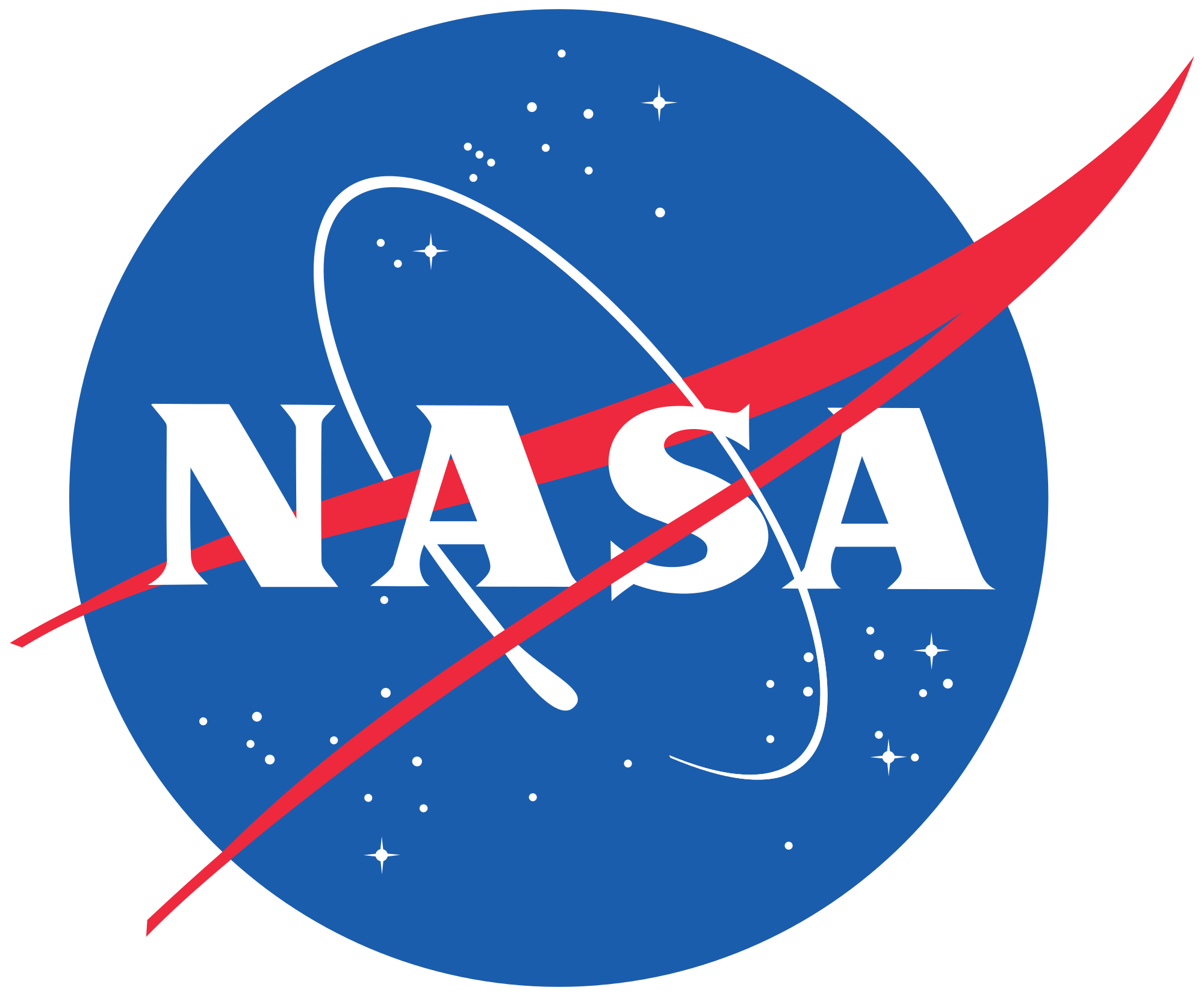 At the time of my writing this, this is Day One of me being on some new experimental NASA drugs that they designed to allow me to breath underwater, play ping-pong with rhinoceroses, and engage pine trees with full spoken dialogue about the values and troubles of romance and all those kinds of things... so we'll see how this goes. I'm a little bit over here and some over there, too.
(2-11) Tampa Bay @ (4-8-1) Carolina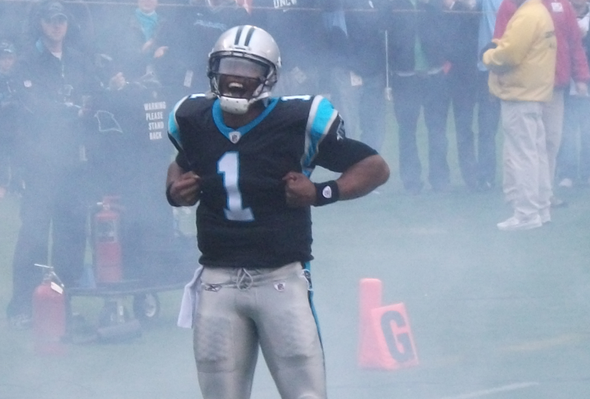 Try this one on for size:
The 4-8-1 Carolina Panthers control their own playoff destiny!
Well, they
dang
near do. If Carolina wins out in their last three games, starting with sad saps Tampa here, the only other thing that needs to happen for the Panthers to win the colossally terrible NFC South division... is for the Saints (who haven't won 3 games in a row all season)...  to lose
one
of their last three games. It's such a preposterously feasible scenario for the Panthers to host a playoff game at 7-8-1 that I'm just gonna go ahead and call it! As for this week, I'm taking the angle that the Cam Newton car accident pulls the team closer together and they go out there and play inspired ball and win one for the Cammer. Just like they did in Week 1 when they beat the Buccaneers in Tampa when C-Newt wasn't fully healed enough from an injury to play in the season opener. It's the oldest sports story in the books. Tragedy to a star player; team unites and finds a way to gut out a win; The End.
Winner: Panthers
(2-11) NY Jets @ (2-11) Tennessee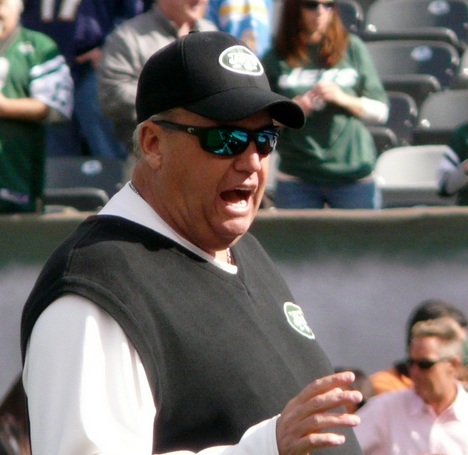 The other oldest sports story in the books goes a little something like this: Jaded star player returns home for the first time where he ran for nearly 8,000 yards and scored 50 touchdowns in 6 years, only to be tossed aside like yesterday's news because the organization didn't think he was any good anymore. Ex-Titan RB, Chris Johnson, is the protagonist in this tale, and with his Jets ranking 2
nd
in the NFL in rushing at 149.7 yards per game, and with the Titans being the worst rushing defense in the NFL allowing 141.5 yard per game... Roaring rampage of bloody revenge; Rex Ryan needs this win to live; The End.
Winner: Jets
(7-6) San Francisco @ (9-4) Seattle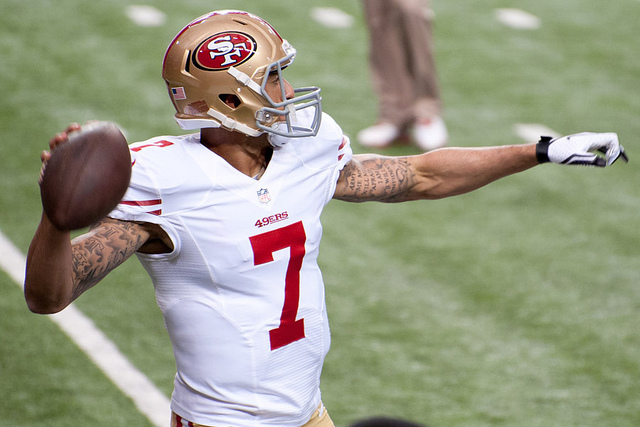 The defending champ Seahawks have their key defensive pieces back and they may never lose again, but more importantly: You probably can't lose to the 1-win Oakland Raiders last week there, even despite that treacherously long road trip across the Golden Gate Bridge, San Francisco. Season rocked from the start with player misconduct stories and locker room mutiny speculations; turns out Kaepernick isn't awesome; the Jim Harbaugh 49ers era = The End.
Winner: Seahawks
The FBJ Absolute Slam-dunk, 10-Out-of-10-Times, Pig's-in-The-Poke Guarantee: 
(This segment of the FBJ Picks column has been temporarily retired by its author due to the unfortunate, self-inflicted shame it caused him with last week's 41-10 Panthers victory over the Saints. Hats have been eaten; confidences have been shattered; souls have been searched; The End.) 
The FBJ Upset Dandy of the Week: (7-6) Houston @ (9-4) Indianapolis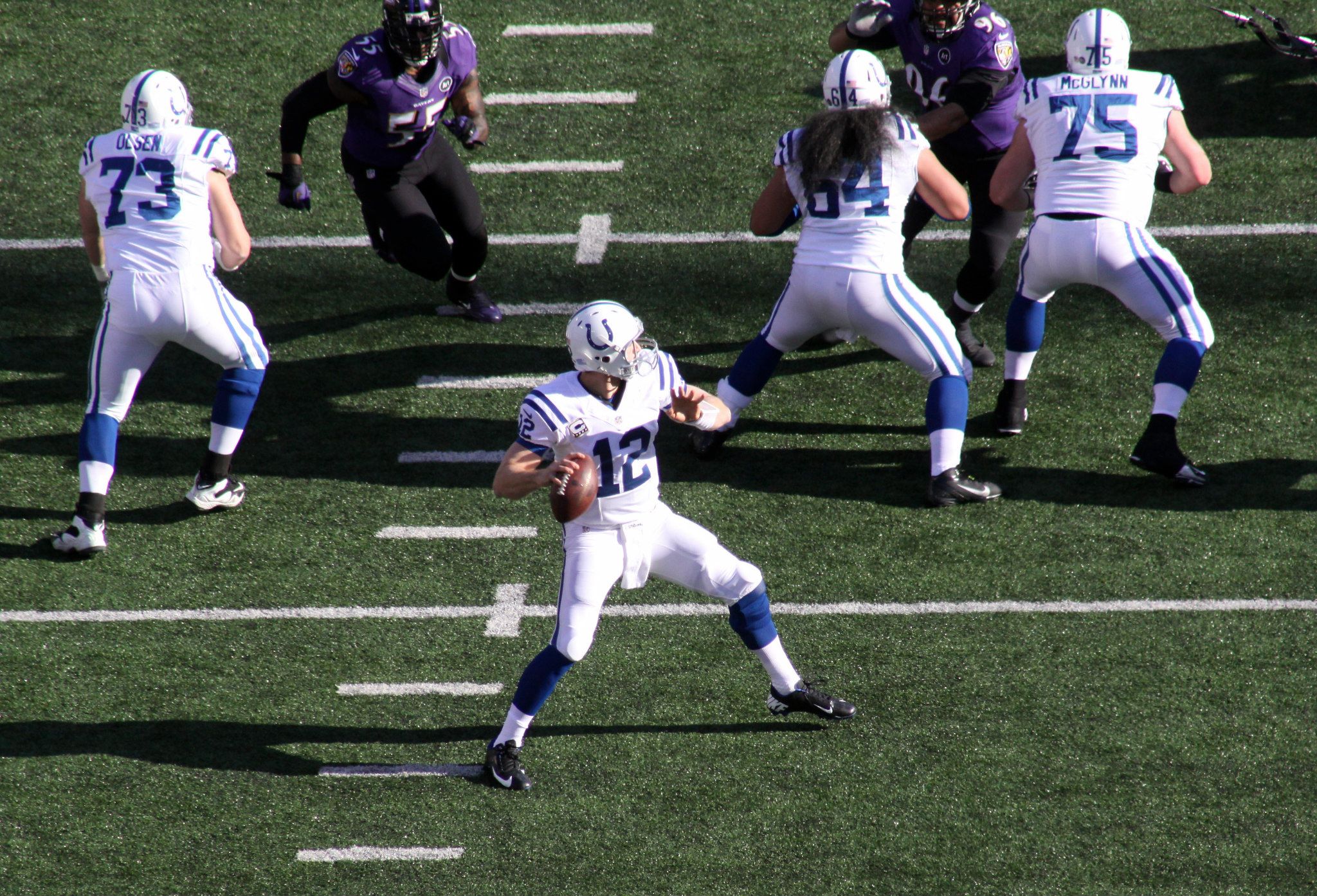 The only good thing that happened to me last weekend was watching our Vikings beat the Jets for
literally
the first time in my lifetime as a human being on planet earth. Well, there is literally NOBODY that has ever seen the Texans beat the Colts in Indianapolis in their lifetimes as human beings on planet earth. This is the 13
th
campaign in the history of the Texans franchise, and their inception into the NFL as the 32
nd
team those years back gave birth to the AFC South division. A division that Houston has shared with Indianapolis from the beginning, and as such, as schedule structure dictates, allows each team to host the other every year. A dozen years have passed, and between Petyon Manning and Andrew Luck, the Texans have never once been able to fly home happy from Indiana. I can either feel it in my bones and/or I saw it in a dream – but this is Houston's year. Indy's won 3 games in a row, but they're playing like a bunch of sloppy joe's with 10 turnovers in those games. And while winning this game would clinch up the division title for them... it's hard to imagine they could hope for anything better than that with Denver and New England paced for the two AFC byes at 10-3 and each of them desperately wanting that home field advantage in the playoffs over the other, thus having every reason to win out from here. As such, Houston has the good old "Need it More" Factor going for them. There are eight teams in the AFC right now that have either 7 or 8 wins, and all of them are vying for the two wild card spots in the AFC's playoff field. At 7-6, Houston's got ground to cover. And they also have reigning NFL rock star, J.J. Watt, sacking up quarterbacks 12-and-a-half times in the last 8 games and even catching touchdown passes on the offensive side, to boot! In conclusion:
Winner: Texans
Photos via: Wikipedia -- Football Schedule