'The Football Jones' Week 16 NFL Picks
Posted by Scott Flaskerud on Saturday, December 21, 2013 at 12:00 AM
By Scott Flaskerud / December 21, 2013
Comment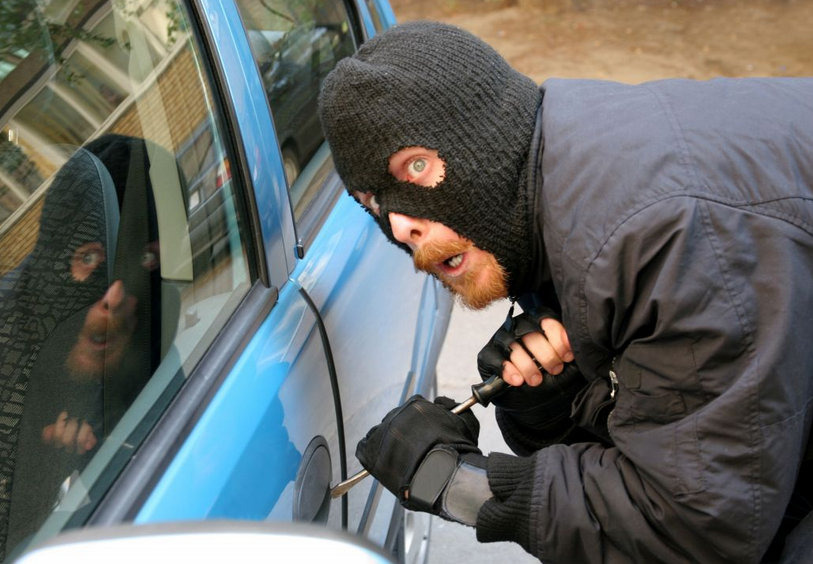 (An open letter to the person who broke into my car this past weekend and made off with my tire air gauge and my pair of sunglasses, both of which were gifts from friends) Dear Burglar, Congratulations on your big score! Now, don't go spending all of that drug money you get for those two items in one place, okay? Think fiscally responsible now. You were literally in the driver's seat there and now you've got to grab the bull by the horns and go out there and get one step ahead of the rest of the pack! Remember, a penny saved is worth two in the bush. With that type of roll-up-your-sleeves attitude and reckless abandon for going out there and getting what you want, I'm positively positive you're going to make a big splash in this world. Good luck and Merry Christmas!
Cleveland (4 - 10) @ NY Jets (6 - 8)
Perhaps it's a sign of how bad things have gotten for my picks (I took the "Second-To-Last Point-Of-Shame" in my picks pool last week after "Respecting the Goose" the week before)... but somehow this simple, little game between two mathematically-eliminated teams in Week 16 of this season... somehow this was apparently the hardest NFL football game I've ever had to pick in my life. I got to the point of desperation that I finally had to resort to a hopeless tactic that I have never once stooped to before in my entire career of amateur football gambling, which covers a timeframe that essentially spans my entire lifetime.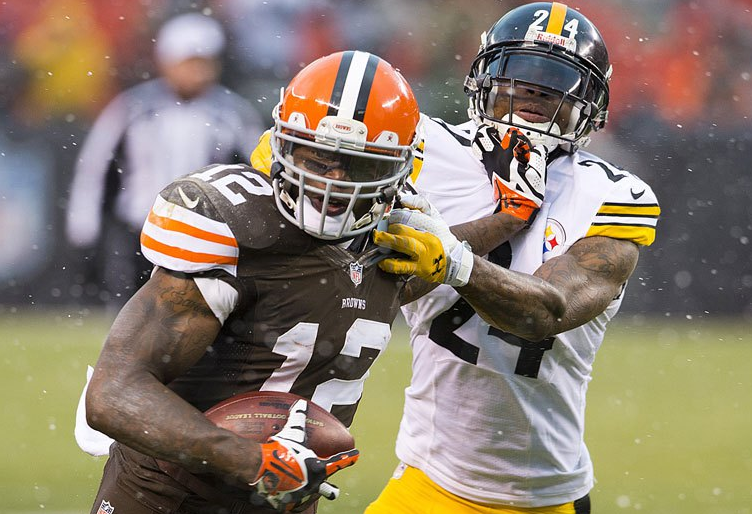 I flipped a coin for it. The quarter came up heads, which I had designated for the Jets. I took one last moment to think about it before I circled the Jets on my picks card, and in that final moment of thinking... something miraculous happened. I suddenly remembered how vehement I am about refusing to believe the Jets aren't going to be a train-wreck! And in that moment of clarity, I took my pen and I heroically circled the Browns with it, simply because I wanted to and that's why.
Winner: Browns
New Orleans (10 - 4) @ Carolina (10 - 4)
Alls I'm saying is, if Carolina wins this game... they're going to the Super Bowl, um-kay?
Winner: Carolina
My work is done here.
Chicago (8 - 6) @ Philadelphia (8 - 6)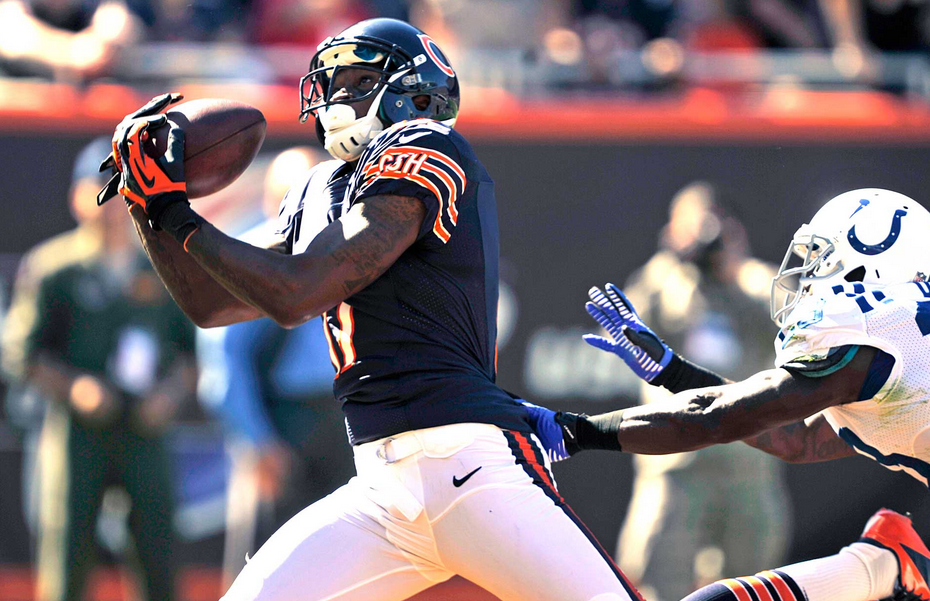 This game right here is by far my most favorite game to talk about, maybe ever. It's between two (8-6) teams that are leading their respective North and East divisions, but still have work to do to clinch their divisions in these last two weeks. More over, if they don't win their divisions, it's all but certain that they won't be going to the playoffs, because the two wild cards in the NFC surely will be coming from the West and South divisions this year, in the forms of San Francisco and whoever loses the Saints/Panthers game this Sunday. And yet with all of this at stake... by the time this Sunday night game even reaches kickoff... depending on what happens in the games earlier in the day... there's a scenario that could unfold that would make this Week 16 game 100% completely, entirely meaningless... for BOTH of these teams! Fascinating, right?! I know, I know! Here's the dilly: If the (7-7) Cowboys beat the Redskins in their early kickoff game – and I promise you that they are going to (see below) – this game will mean nothing to the Eagles, because whether they're (9-6) or (8-7) next week, they'll be playing the (8-7) Cowboys who have the tie-breaker over them. And thus, it would be a winner-takes-all season finale to win the East and go to the playoffs. On the flip side in the North, if the (7-7) Lions lose to the Giants while the (7-6-1) Packers beat the Steelers earlier in the day this Sunday, the Bears would find themselves in the exact same scenario with their season-closing game against the Pack next week. Even if the Bears win this game to get to (9-6), if they lose to an (8-6-1) Green Bay team next week, the Packers will win the division this year literally just because of that asinine tie they stormed back to notch against the Vikings back in Week 12.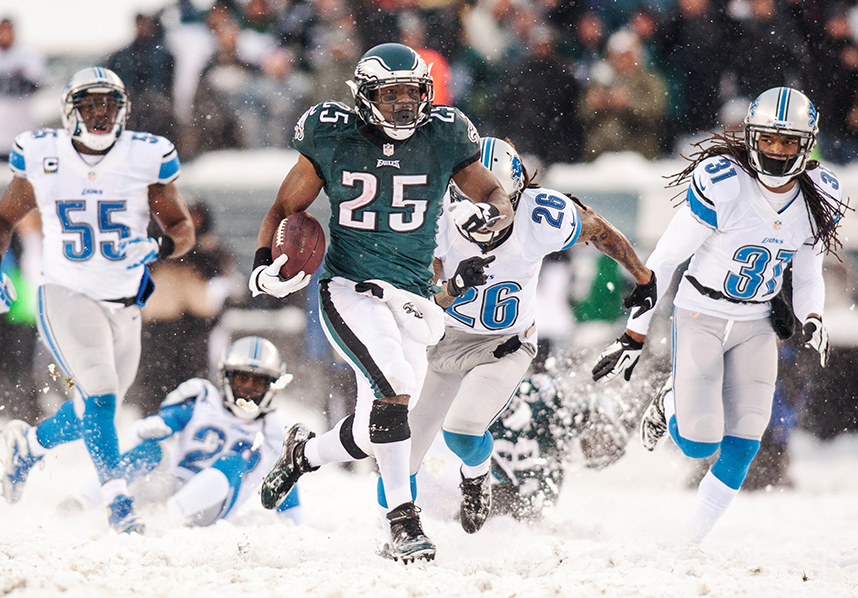 I'm pretty sure that nobody reading this wants to carry that burden of shame/guilt. But as for picking this game that could be potentially meaningless for one or both of the teams playing in it – obviously there's a whole lot of ins and outs, here. Thankfully, though, I have this little nugget to work with: the Eagles running back, LeSean McCoy, is leading the NFL in rushing; while the Bears have the single worst run defense in the NFL. I'm just gonna roll with that and not worry about any of the infinite possibilities that the football space/time continuum could possibly shoot out by Sunday night.
Winner: Eagles
The FBJ Week 16 Absolute Slam-dunk, 10-Out-of-10-Times, Pig's-in-The-Poke Guarantee: Dallas (7 - 7) @ Washington (3 - 11)
The Cowboys win this game, in this second-to-last-week of the season, in these circumstances, against this opponent, 99-out-of-100 times and maybe even more. Because this game isn't the hangman's noose for the Cowboys. It's simply the ticket to get to that stage. And I assure you, they will get that ticket.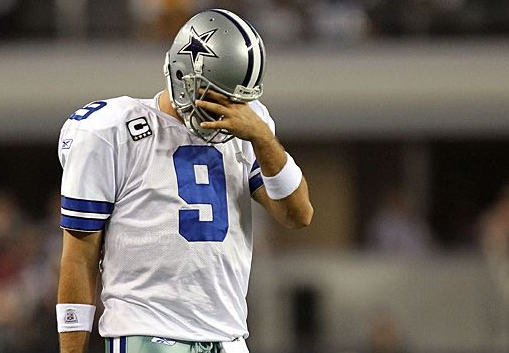 In fact, I'm going to give you a bonus Week 17 pick to accompany this Week 16 pick for the Cowboys. They're gonna beat the Skins this week to get to (8-7) and play the Eagles next week in the aforementioned winner-takes-all affair, and they are going to lose that game and miss the playoffs in a Week 17 play-in-style, single elimination game against a division rival and miss the playoffs. I'm almost positive that this has happened every single year in Tony Romo's career. You can set your watch to it. It's like Johnny Unitas's haircut. Death & taxes. All them!
Party-Bonus Double Pig's-in-the-Poke Guarantee's!
Week 16 Winner: Cowboys
Week 17 Loser: Cowboys
The FBJ Upset Dandy of the Week: New England (10 - 4) @ Baltimore (8 - 6)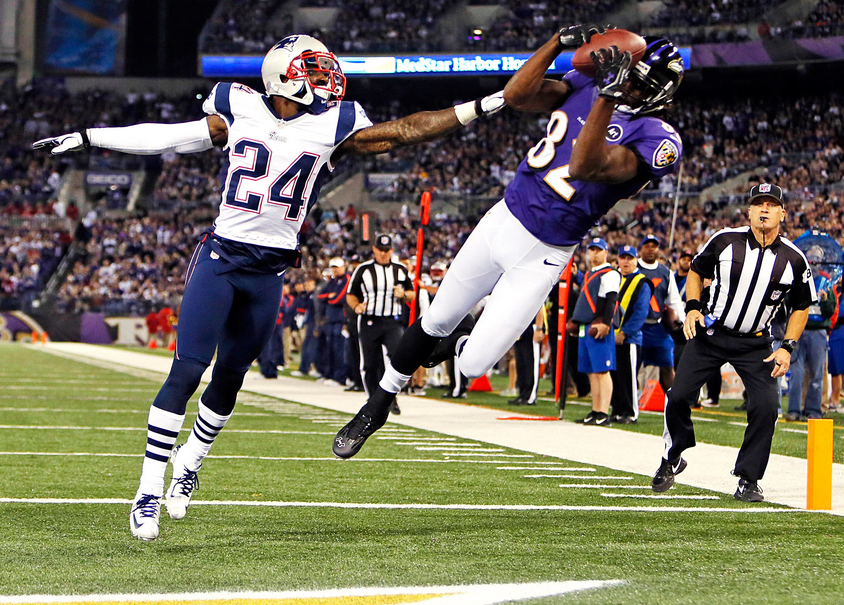 I see that ESPN is making Baltimore the slight favorite on account of them being the home team. But let's be honest, everybody knows the Patriots are the favorites in this game. Bill Belichick's Patriots never ever ever EVER lose two games in a row. Doesn't happen! Well, it happened once, I guess. Way back in Week 3 of last year. New England was coming off a shocking loss at home to the Cardinals and then they lost again the next week... at Baltimore. Folks, that's all I need to call an upset! Upsets are a tricky species, but it's a simple business hunting 'em!
Winner: Ravens
Photos via: Google