'The Football Jones' Week 2 Picks
Posted by Scott Flaskerud on Saturday, September 13, 2014 at 12:00 AM
By Scott Flaskerud / September 13, 2014
Comment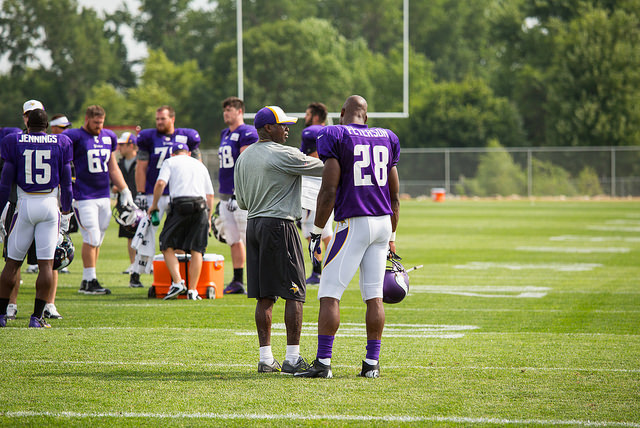 I had been giddy all week about writing this Week 2 Picks piece because I was sitting on an all-time Jim Dandy of an Upset Dandy of the Week with the Vikings sending the Patriots to 0-2 for the first time since Drew Bledsoe got injured and a certain fellow named Tom Brady got the job. But as I was just about to sit down and crack into this bad boy, the texts from friends started coming in with the breaking Adrian Peterson news... and that pretty much ruined everything. On several levels. The worst of them being that it broke my heart. I truly believed that Adrian Peterson was an awesome dude. As a human being, mind you. That's why I loved him as much as I did, and that's why this week's picks breakdown is coming from a saddened, bummed out heart. But who knows... maybe by the time the dust settles it will turn out not to be what it seems just at this moment, so on and such forth. In the meantime, I keep my speculating business strictly to football games. And at any rate, the show must go on, as they say.
Houston @ Oakland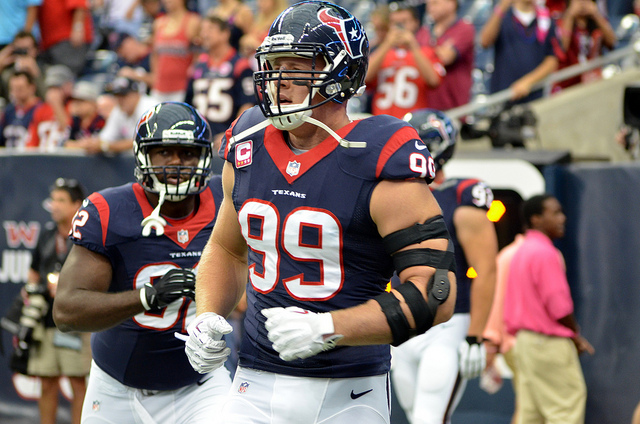 I had so much fun last year vehemently refusing to believe the Jets weren't going to be a trainwreck, I decided I needed to find a new personal crusade for the 2014 football season. Done and done: The Oakland Raiders are not going to win a single football game this year until Matt Schaub is quarterbacking the show. There's just a certain way of "doing things" when you run an NFL franchise, see. When you're a horrible team with no ascertainable hopes of making the playoffs and you pick a QB early in the draft (who isn't named John Elway or Peyton Manning)... but you happen to have a proven, solid veteran QB who has taken a previous team to the promised land of the playoffs in very recent years... … you hand the keys to the vet and let him
start
the season and let the kid get "seasoned" for a bit on the sideline... and then when the vet isn't getting the job done or gets injured...
then
you bring the kid in and let him generate the proverbial lightning-in-a-bottle for the team...  and then you have a future on your hands. Not vice versa. But, I guess the Raiders have always thought outside of the box. They once drafted a Polish-born, bald and chubby, drinking man's kicker in the first round of the draft, for gawd sakes! Folks around those parts say he goes by the name of Seabass and that he grew a beard and still lives there! Anyway, I've made my 2014 football crusade known. Oh – I almost forgot to mention... the Raiders are playing the Texans this week, which is the very team where Schaub had his 15 minutes of fame. Like... maybe this is the game where you throw him out there
just because he'd probably especially be inspired to beat this team that cut him so mercilessly after one bad year?? That's crazy pants talk, of course, because the Raiders coaching staff already made up their up minds that Derek Carr was going to be their starter. But if they had looked at the upcoming schedule for the season... I'm simply suggesting they might have targeted
Week 3
as to when they were going to turn to the kid. You know, if things weren't working out with Schaub and stuff. (Shrugging) I don't know. I'm just a romance man with a head full of romantic ideas about how to do things in their proper poetic form. Truth told, I've never watched a game of football in my life!
Winner: Texans
Miami @ Buffalo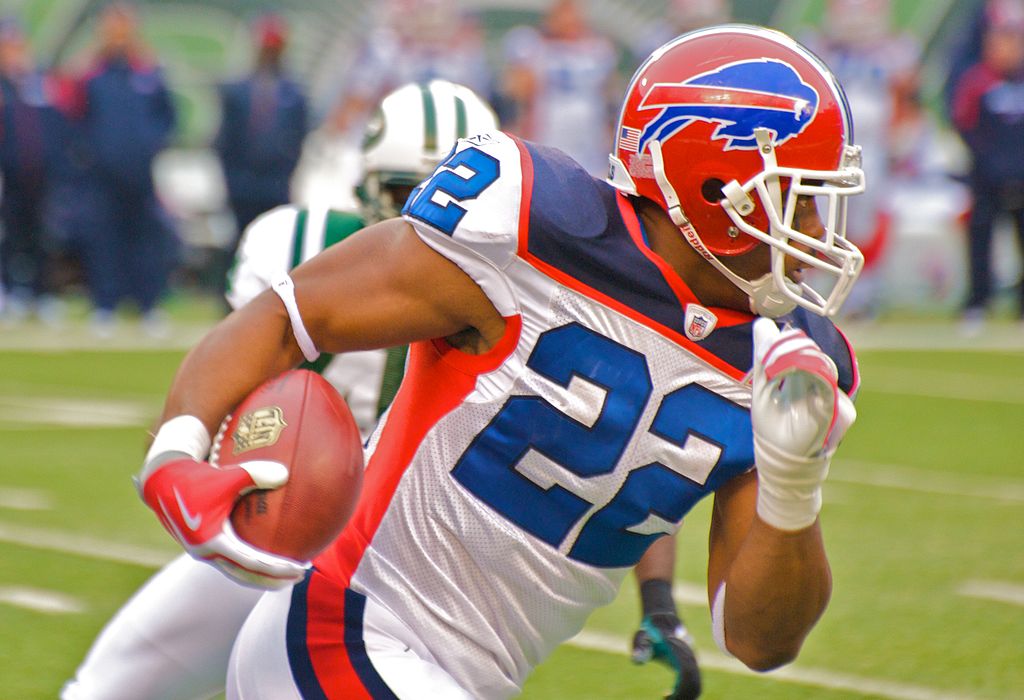 I gotta say, I like the smell of what they've got cooking down there in Miami. Tannehill's becoming a legit leader at QB and Know – if you don't know, you better ax somebody – shon Moreno burst onto the scene as a surprise stud RB in Week 1. But the Buffalo Williams (Kyle and Mario) do scare me a bit, as that was an impressive win over the Bears in the season opener and as they're about to play their home opener, they're supposedly all high from a sort of business deal thing that will keep them in town and in a stable situation or some such. I'm not a business man... I can't speak to or care enough about it to understand any of it. Anyhoo, it's a pretty close call between a pair of surprise upstarts in this game, but here are the logistics as far as I can tell: Buffalo's defense is good at getting takeaways, but not necessarily solid in general as far as preventing teams from moving down the field and such. Whereas, Miami is the opposite, not forcing turnovers much but being capable at putting up a front with sacks and all them. We'll (and I'm internally talking to my multiple personalities, here) call that a draw. On the offensive side of the ball, they both carry their own in the running game with C.J. Spiller and Fred Jackson rocking possibly the best 1-2 RB combo in the league for the Bills, and Moreno and Lamar Miller looking not too shabby for the Fins. Miami, on the flippies, seems to be kicking it into a higher gear in both facets, and while their passing numbers from Week 1 aren't eye-googeling (only 178 yards compared to the Bill's EJ Manuel's 173 yards)... that Tannehill only got sacked once in the game is a palpable stat, considering he had been sacked 93 times in his first two seasons (the most in the league during that time). You give Ryan Tannehill time to stand-up for a bit and you have Mike Wallace with his aerodynamic, shark fin mohawk hairdo running fly routes out there and... look out, son!
Winner: Dolphins
NY Jets @ Green Bay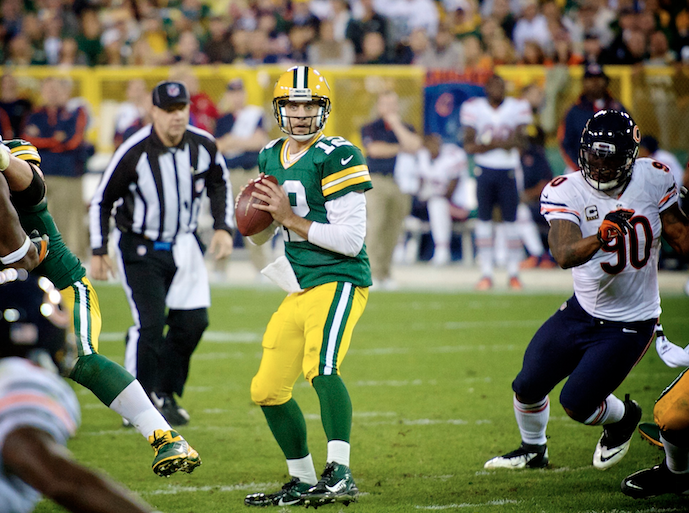 You understand, normally I loathe to give the cheese faces any positive pub in this column, but the AP news has turned this week into such a gross pile of garbage in my heart that I feel the need to do some sort of existential act of cathartic purging. Plus, this game offered me the best and most definitive stat of the week, which goes as such: While the Pack have been absolute losers in the season opener in both of the past two seasons, they came back to right the ship against their week 2 opponents by a combined score of 61-30. So: A) The Packers surely aren't going to start the season 0-2. And... B) They
certainly,
surely aren't going to lose in their home season opener to do so. And finally... C) While I was fortunate enough to harvest a slam-dunk pick out of the Jets last week over the Raiders (as aforementioned, my new whipping post), I still very much vehemently refuse to believe they aren't going to be a trainwreck this year, too. Maybe even worse than last year, in fact! Have you heard the news about their defensive secondary?! All the starters are out with scurvy-related injuries and the only folks left are playing in positions they've never played before! The Packers should be ashamed of themselves for taking advantage of this poor team and winning this game, really.
Winner: Packers
The FBJ Absolute Slam-dunk, 10-Out-of-10-Times, Pig's-in-The-Poke Guarantee: Arizona OVER NY Giants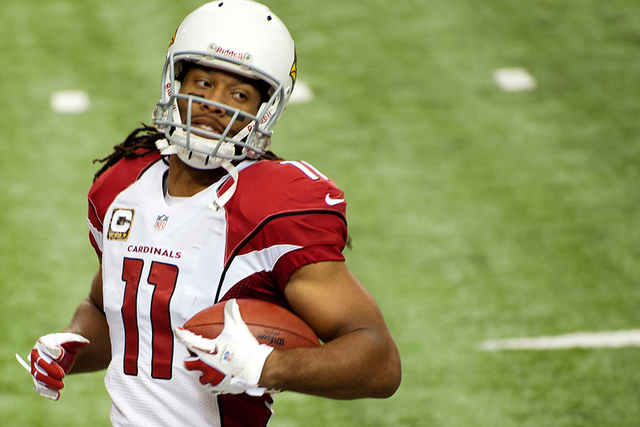 The Cardinals went 10-6 last year and didn't make the playoffs. It's not often when a 10-win team misses the playoffs... and I wouldn't plan on them missing them this year. I would, however, definitely plan on the Giants missing the playoffs. Ben McAdoo is their new offensive coordinator and despite his ridiculously awesome name, apparently his players are finding his new system (
Caveman Lawyer
voice:)
strange and confusing to them
. I'm pretty sure I read that the Giants first team unit offense didn't score a single touchdown in the preseason, and in the season-opener last week they couldn't crack 200 yards of total offense in a 35-14 beatdown to the hands of the Lions. Furthermore, it's only Week 2 and the internal bickering has already begun, with their star receiver, Victor Cruz, essentially saying that he needs Eli Manning to throw him the ball for them to win. Eli Manning, meanwhile, lives in a magical fantasy world where his older brother is the greatest quarterback that ever quarterbacked in all the land and he looks after Eli, making sure that nothing is ever the matter for Eli, because he, himself, has won TWO Super Bowls with the Giants, which is one more than even his great brother has! Well, Eli threw like, 50 interceptions last year and a pair more of 'em last Sunday that the Lions cashed in for 10 scoreboard money dollar points. Something...
is the matter...
with the Giants. Things are going to get worse before they get better there and I don't think they're going to win a football game for awhile. But back to the Cardinals, who I suspect I'm gonna be hardcore bandwagoning on this year... here's a tasty side-nugget for you: In the past two seasons and plus-one game now, only one team has managed to beat the mighty world-champion Seattle Seahawks in the confines of their famous "12th Man" home field. That would be these Arizona redbirds. They're sneaky good and stuff.
The FBJ Upset Dandy of the Week: Jacksonville OVER Washington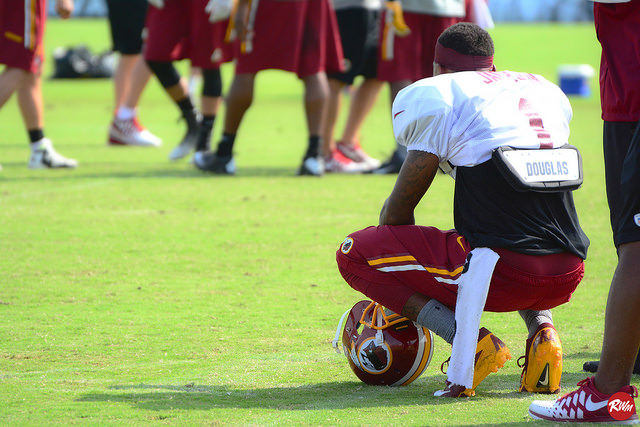 Based purely on talent, the Jacksonville Jaguars are a historically bad NFL football team. They are in a "rebuilding" cycle as a franchise currently. I play fantasy football and I can't name you a single player on their team. I
think
that Chad Henne might be their quarterback... but that's neither here nor there. The Jaguars aren't relevant enough for me to even investigate such matters. But the one thing that the Jags do have (and it's the only thing they have), is good ol' fashioned "
want-to."
 They, like their head coach, Gus Bradley, want to go out there and win games for him. And they're sick of being humiliated by sports opinionists talking about how bad they are (see directly above) and they want to tell the world to go and eat it. The Washington Redskins on the other hand, are supposedly oozing talent outta their ying-yang with Robert Griffin the 3rd and DeSean Jackson. But what my suspicion is beginning to pre-suppose... is that maybe those two dudes are slightly more concerned about their personal successes than the team's collective success. But who am I to pre-suppose such a thing? The point is: even with a new coach (Jay Gruden) in town – which was supposed to be good news for RGIII, seeing as though his former boss man, Mike Shanahan, benched him for the final three games last year – they out-gained the Texans last week by 50 yards, but only got a lowly 1-yard touchdown "run" to show for it out of the deal in a 17-6 loss. The moral of the story is this: in a contest between a cocksure player with no cohesive objective versus an outmatched little guy who just flat-out wants it more... I'll bet on the little guy every time. Mark Twain once said: "It's not the size of the dog in the fight, it's the size of the fight in the dog." Huckleberries! Photos by:
Matthew Deery
-- 
Karen
 --  
Ed Yourdon
 -- 
Elvis Kennedy
 --
Football Schedule
 -- 
RWM