'The Football Jones' Week 4 Picks
Posted by Scott Flaskerud on Saturday, September 27, 2014 at 12:00 AM
By Scott Flaskerud / September 27, 2014
Comment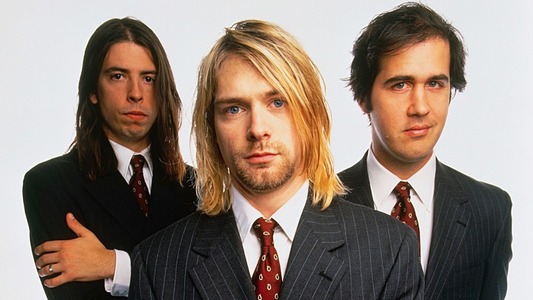 Somewhere in the myriad of boxes (that may as well be hidden in the mysterious catacombs and Narnia passageways of my apartment) filled with crap from my past that I've found utterly impossible to dispose of through the years for mentally insane reasons that escape me... somewhere in there, there's a VHS tape I bought back in college of an indie documentary of my favorite band of my youth, Nirvana. In one of the snippets of the band being interviewed as they were sitting on the steps outside of somebody's house, the bassist, Chris Novoselic (the goofy one; as opposed to Kurt Cobain, per say), came out of nowhere and non-segued this little nugget that I've cherished all my life since:
"Oh hey! Did you know that the biggest galaxy in all of the universe is exactly as big as the smallest atom is small?! That's some pothead philosophy for you." 
Atlanta @ Minnesota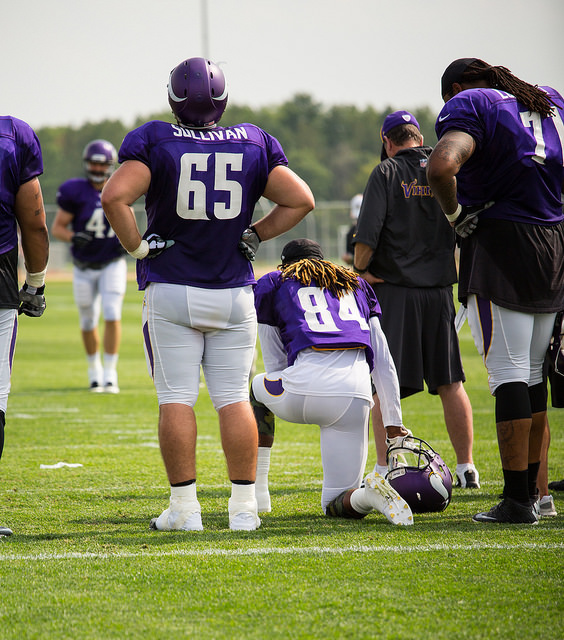 For as wildly awesome and nearly unbeatable the Atlanta Falcons are at home, they are
exactly
as fantastically weak and susceptible to losing on the road. Sure, that could be said about all teams, and sure-sure, it could be said that the New Orleans Saints have been an even more dramatic case of this in the recent year or two... but Atlanta has been this way for a consistently longer time. Basically ever since they drafted Matt Ryan and hired head coach Mike Smith. The point is: the Falcons are averaging a score of 10 points on the road this year (in one game), as opposed to the 46.5 points they have been scoring at home.
Meanwhile...
this is going to be the first full, start-to-finish game in the new Teddy Bridge "Over Troubled" Water("s") era for the Vikings. (I coined that moniker months ago in the inner circle of my friends, by the way, and I demand royalties for any usage of it by Chris Berman on ESPN Sunday Countdown. Dead serious about this.) Anyhoo, the team seems pretty excited to begin this new regime. Center John Sullivan says, and I quote:
"We should win every single game we play with him at quarterback." 
While I don't know him personally, and don't necessarily even know what he looks like, I can tell you on good faith that John Sullivan is an honest man. And I, for one, (personally), am going to take his word for it until proven wrong.
Winner: Vikings
Miami "@" Oakland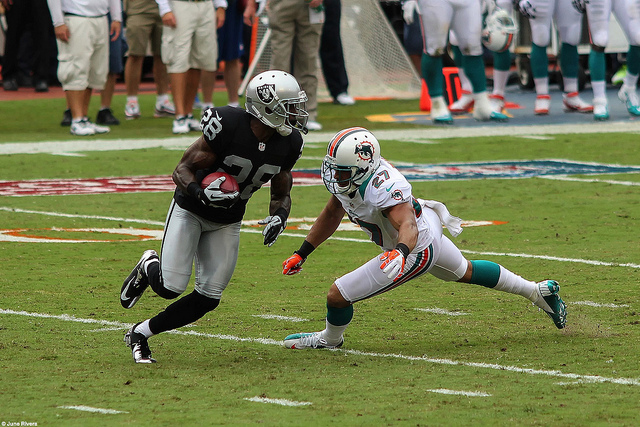 A couple of weeks ago, I planted my flag in the ground for my personal crusade this year being that the Oakland Raiders were not going to win a single game until they pulled D-Carr Jr. and put Matt Schaub in as their quarterback. But that was before I knew that the Raiders were going to play a game in London, England. That totally changes everything! The Dolphins started the season with a shocking upset over the Patriots (which, as some or none of you may or may not know, your humble narrator had that at his
Upset Dandy of the Week
). Since then, they've lost their next two games in rather disheartening fashion and the media informs me there is an apparent riff between the head coach and the quarterback. That's usually generally always 'Yikes Town.'
Meanwhile...
this game is going to be played "across the pond" and as such, all logistics and and angles and bets are off, etc., so on and such forth. And while the Raiders haven't won a game yet; the Dolphins, unfortunately, have. My gut just straight-up tells me that the Raiders are somehow, stupefyingly going to find a way to not lose this game on the grounds that they are more mathematically and cosmically due for a win than the Fins. I saw it in a dream!
Winner: Raiders  
Philadelphia @ San Francisco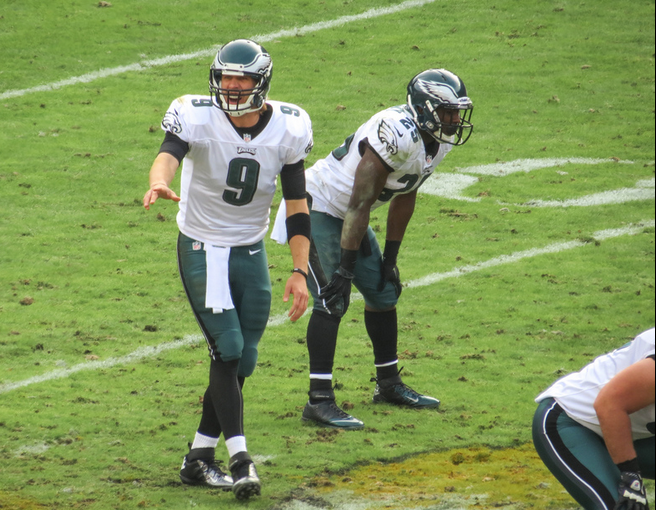 The (1-2) San Francisco 49ers are the only team in the National Football League that haven't scored a single point in the fourth quarter so far. The (3-0) Philadelphia Eagles have remained unbeaten by overcoming at least 10-point deficits in all of their games (which is the first time in the history of the NFL that's been done), outscoring their opponents 74-24 in the second half. The San Francisco 49ers are 4.5-point
favorites
in this game. You show me those numbers, and generally I take the Eagles "upset" in this game ten-out-of-ten times. But while Philly is flying high on the hog with their first 3-0 start since 2004, the Niners just plain good old fashioned
need
it more. (Side-note: If the Eagles win this game, I'm throwing the "need it more" factor out the window for forever and I'm going adhere strictly to being a numbers man.)
Winner: 49ers
The FBJ Absolute Slam-dunk, 10-Out-of-10-Times, Pig's-in-The-Poke Guarantee: Tampa Bay @ Pittsburgh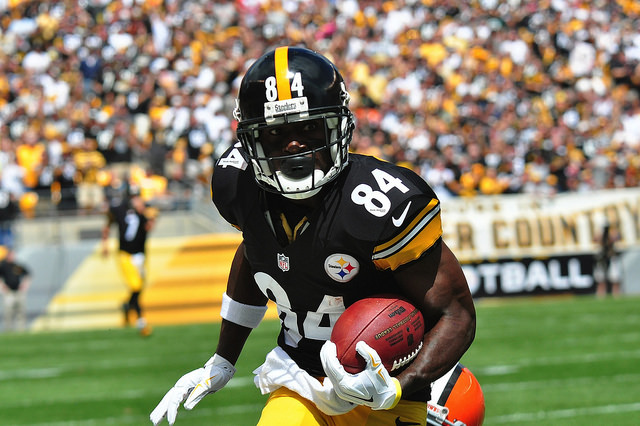 The state of Florida has compiled a 1-8 record of football so far this season and things seem to be headed in the direction of getting worse before they get better for this troika of teams in the beach paradise portion of America. (With the possible exception of Jacksonville, whom I'm officially putting on upset alert over the Chargers this week on account of their turning to rookie QB, Blake Bortles. Still, though – that's too mentally insane of an upset pick for even me, Football Jones, to pick. But watch out!) But back to the matter at hand: The floodgates of touchdowns have suddenly opened up for the Steelers and they're feeling the flow, doing the bull dance,
harnessing the good and blocking out the bad
. And Ben Roethlisberger is 16-2 at home against NFC opponents. And while I'm mildly concerned about the Bucs having ten days to stew over their 54-16 mortifying humiliation of a loss at the hands of the Falcons two Thursday nights ago in front of the entire national audience... the concern remains mild. Timid, perhaps, even.
Winner: Steelers
The FBJ Upset Dandy of the Week: New England @ Kansas City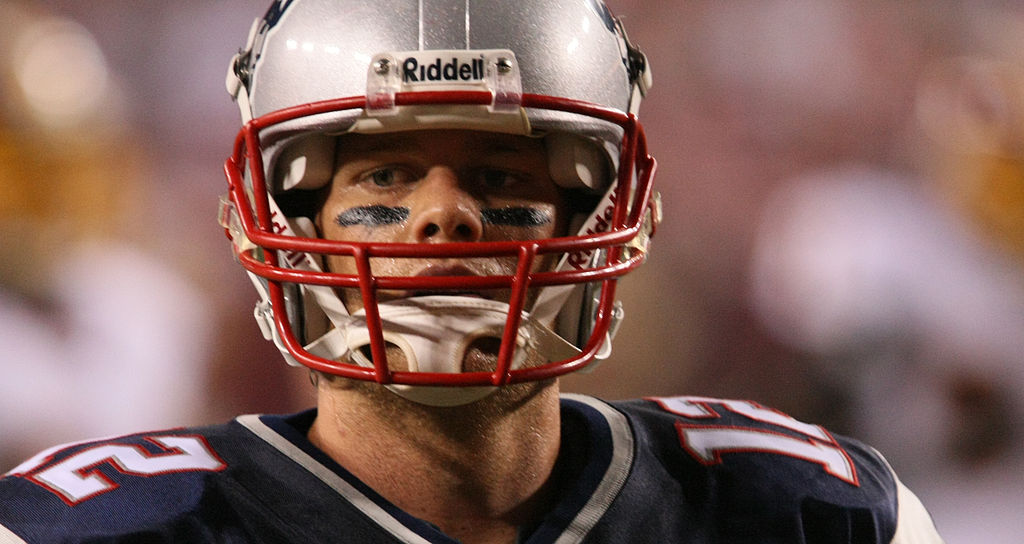 New England reminds me of a once mighty kingdom that is very much on the precipice of collapse. The once mighty King (Belichick The Hooded) is lurched low in his throne with a frown of disgust on his ghostly pale face because he knows his time of rule is over, and the villagers scamper about carrying their empty baskets in sorrowed silence, knowing the end is near.
"We can do just really pretty much everything better..." the tired King mumbles to himself in the empty halls of his castle. "Everything. Blocking... throwing... catching... running... run reads... routes... distribution... you name it..."
Meanwhile...
after an 0-2 beginning to this year's campaign, the Chiefs may have rediscovered a little skip-to-their-doo-da last week in a 34-15 win at Miami, in which their grossly over-payed/valued quarterback, Alex Smith, threw for a trio of touchdowns and their backup running-back ran for a buck-thirty-two. Remember: Kansas City won their first 9 games last year and went to the playoffs with an 11-5 record. And also: This is Monday Night Football we're talking about, and the Chiefs are hosting the party. Anything can happen in the MNF'er!
Winner: Chiefs 
Photos via: Google -- Matthew Deery --
June Rivera
 -- 
Matthew Straubmuller
 -- 
Brook Ward
 --
Keith Allison