'The Football Jones' Week 6 Picks
Posted by Scott Flaskerud on Saturday, October 11, 2014 at 12:00 AM
By Scott Flaskerud / October 11, 2014
Comment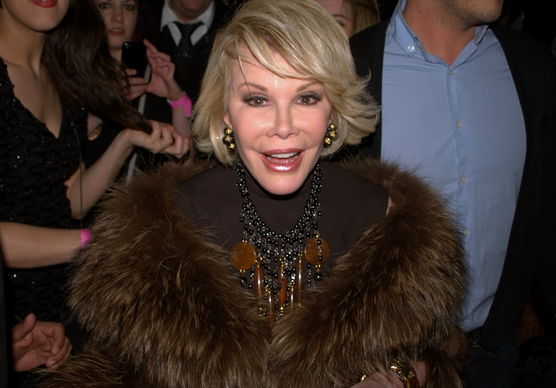 Hey, do you guys remember Joan Rivers? Was she just a
gas
or what?! Anyway, to the games:
(3-2) NY Giants @ (4-1) Philadelphia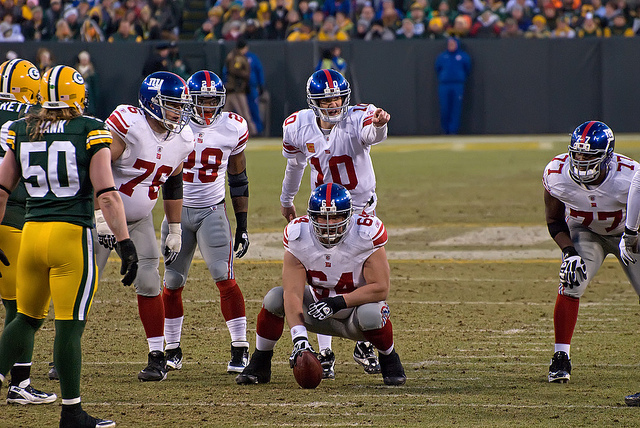 I have a lifelong theory about the New York Giants that I will take to my grave, and it goes a little something like this: For as long as Tom Coughlin has been their head coach, and for as long as he is going to be... every year they go 6-2 in one half of the season and they go 2-6 in the other half of the season. Just trust me on this. It always happens. As such, their Week 5 victory over Atlanta was an immensely pivotal win as it gave them a 3-2 record on the year after starting 0-2 in utterly hapless fashion with their new offensive coordinator's system. After three straight wins with Eli Manning posting a 115.2 passer rating as opposed to the 69.2 rating he had in the two opening losses, they apparently aren't so scared and confused by it now. Now, I could sit here and tell you about how the Giants are leading the NFL with eight interceptions... or how the Eagles have been scraping out wins with the seven defensive or special teams touchdowns they've managed (nobody else has more than two) and how those type of scores don't come around every week... but none of the stats matter when it comes to the Giants. They got their third win of this half of the season and they already have two losses. Ergo, by elementary math, they're going to win their next 3 games to go 6-2 in the first half of the season, see. Set your watch to it; done and done. Next!
Winner: Giants
(3-2) Detroit @ (2-3) Minnesota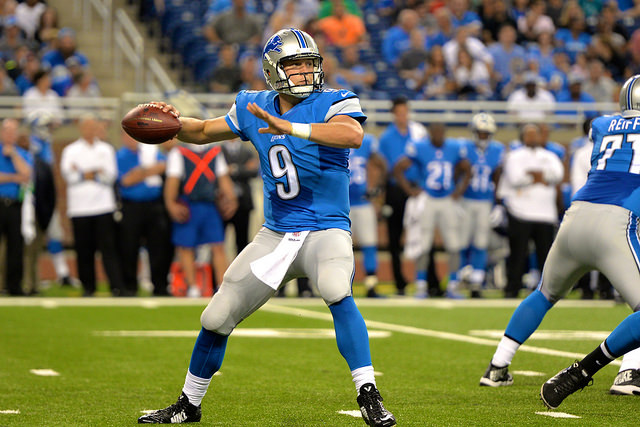 Okay, never mind that debacle in Green Bay last week. The only thing that matters about that game is that if there is a worse, more disengaged and checked-out backup quarterback in the NFL than Christian Ponder – I haven't seen him. So don't even worry about that game. Burn the film and throw it away. It was not representative in any shape or form of this year's 2014 Minnesota Vikings. Moving on... while I think this year's Detroit Lions might be the best team they've had since... well, in my lifetime, frankly,* we're (Vikings) presumably getting Teddy Bridgewater back this week and I think this is the best team we've had since... well, at least since the magical fantasy Brett Favre year.
*Even in the Barry Sanders years, the Lions were at best, an upper tier of mediocre. And they were super amazingly bad and irrelevant before and after that pre-Matt Stafford.
But back to the game at hand – the Lions have, pretty much out of the blue, suddenly become the best defense in the league this year. By no means is this going to be a walk in the park for the Vikes. But I just can't get those good times memories out of my head of Teddy B leading us up and down the home field against Atlanta two weeks ago for a big time career starting debut! It's going to be just like that again, right?! And for a deal-sealer – the reports this week are that the Lions may very well not dress Megatron for this game to give him some time to heal his ailing ankle. And the much inferior Vikings squad from yesteryear beat these Lions for one of our very precious few wins when the Lions were sans Megatron due to injury. Good enough for me!
Winner: Vikings
P.S. Disclaimer: If Teddy B suffers some kind of setback between now and Sunday and Ponder has to play – obviously the Vikings aren't going to win this game.
(0-5) Jacksonville @ (1-4) Tennessee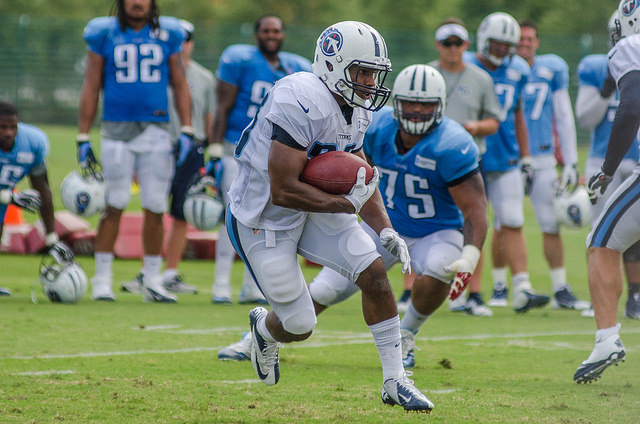 When you see an 0-5 team vs. a 1-4 team on the slate of games for the week, you pretty much have to pick the winless team on the principle that "they gotta win sometime." And indeed, the 2008 pre-Matt Stafford, super amazingly bad Detroit Lions are the only team in the history of league in its current 16-game schedule that went ahead and never won sometime. Even so, you can't just go picking a winless team to win every week just because "they gotta win sometime." You still have to find the reason why
this
is going to be the week. To that end, I present you with this: After starting the season 0-8 last year, the Jacksonville Jaguars were finally able to taste the sweet nectar of victory in their ninth game... … when they traveled to Music City to play the Tennessee Titans. As tasty as that nugget is, I still went ahead and chose to indulge my personal fantasy team interests in this game, as my highly-criticized third pick in the draft, rookie Titan RB Bishop Sankey, is finally going to get the start this week. And he is going to go on what the movie makers call a "roaring rampage of bloody revenge" all over Jacksonville this week! And I'll tell you another thing, too! After years of heartbreak and losing in the title game twice – this is the year I'm finally going to win my fantasy league's championship and take that stupid trophy home. Bishop takes queen, that's why!
Winner: Titans
The FBJ Absolute Slam-dunk, 10-Out-of-10-Times, Pig's-in-The-Poke Guarantee: (3-2) Pittsburgh @ (2-2) Cleveland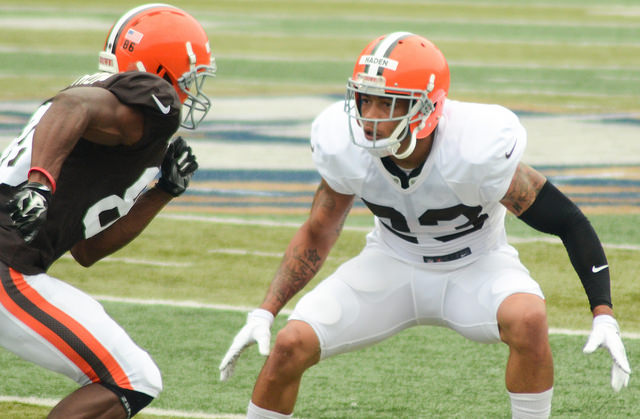 In the last 22 games between these two clubs, the Pittsburgh Steelers have beaten the Cleveland Browns 20 times. Ben Roethlisberger is 18-1 against the Browns in his career.
However... 
When these two teams squared off in Week 1 this year, after trailing 27-3 at halftime, the Browns stormed back to tie the game... only to lose on a field goal as time expired. The only other game the Browns have lost this year was also on a time-expiring field goal to the Ravens. The Browns are pretty much essentially two seconds of time away from being undefeated this year, um-kay? And they just went on another roaring rampage of a rally last week to come back from 25 points down to beat the Titans. It was the largest road comeback in the
history of the NFL
. "Things" are "happening" this year in Cleveland.
Magical
things. The last-second field goal falls in the Browns favor this week. Easiest straight-gut pick of the week!
Winner: Browns
The FBJ Special One-Or-The-Other Edition Upset Dandy of the Week: (1-4) Tampa Bay OVER (3-2) Baltimore
(or)
(1-3) St. Louis OVER (3-2) San Francisco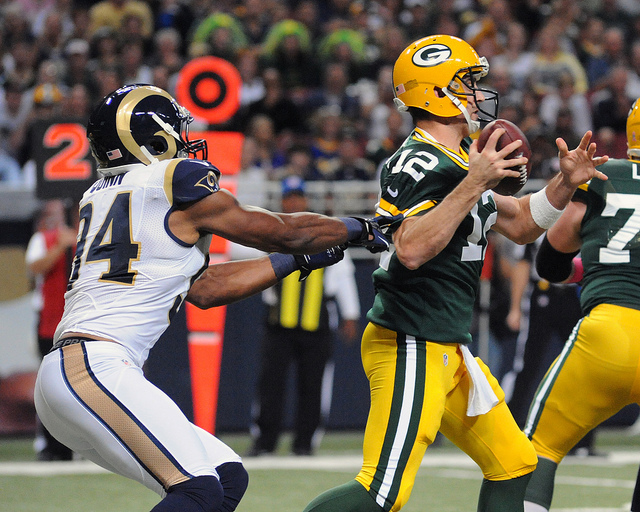 In what I think was the hardest week of games to pick so far this season, there were so many road favorites that to adhere to the structure of my hot new
"Ten-Six Theory"
(which I swear by as if it's the bible of football pickin'!), I actually had to stretch to find more
home
team winners. As a result, instead of one Upset Dandy that I have 100% conviction for, I'm offering two 50/50 dandies for the price of one this week. While I don't think the Ravens or 49ers are overly ripe to be upset, I'm going ahead and taking the Bucs and the Rams for essentially the same reasons: They're both at home, and I think they're both "ready" for their second win. After getting annihilated by the Falcons on Thursday night three weeks ago, Tampa Bay rebounded to get off the snide with a come-from-behind win over the Steelers the following week. Last week, they had the Saints on the ropes with a double-digit lead late in the game and only eventually bowed out in overtime. The Rams, meanwhile, came out like gangbusters two weeks ago against the Cowboys and built a 21-point first half lead – only to fall 34-31. They tried it from the other direction last week against the Eagles falling behind 34-7 – then went on a rally that fell just short in a 34-28 loss. Incidentally, in all three of the Rams losses this year, their opponent has scored exactly 34 points. The long and the short of it is: if the Rams can hold the 49ers to 33 points or less; and if the Bucs are the team that needs to do the coming-back late in the game against the Ravens... I think there's a reasonable shot that one and/or both of these upsets happen. It's a Choose Your Own Upset Dandy Adventure! Photos by:
David Shankbone
 -- 
Mike Morbeck
 -- 
MGoBlog
 -- 
Johnathon Shell
 -- 
Erik Drost
 -- 
Dave Kopp