'The Football Jones' Week 8 NFL Picks
Posted by Scott Flaskerud on Saturday, October 26, 2013 at 12:00 AM
By Scott Flaskerud / October 26, 2013
Comment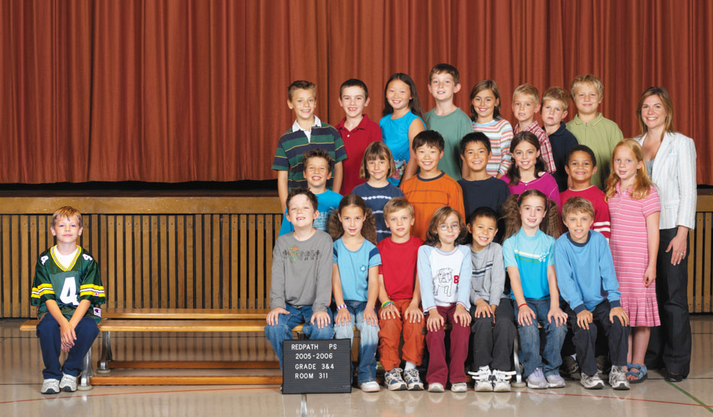 When I saw that the cheese faces were coming to town this weekend just in time for my first ever written column on the Internet, it seemed that I had my theme for this piece. Hey, have you heard the news?! Vikings fans hate the Packers! So on and such forth. But as I tried digging into it, I realized pretty quickly... my heart just wasn't in it. Frankly, I decided I'd just rather talk about my pathetic fantasy team (as opposed to how pathetic my Vikings are). The idea was that maybe if I went public with this travashamockery of what had become of 'Touching The Panda Bear' (my fantasy team name) and exposed my personal torment to the world, maybe somehow my soul would be cleansed and I would be free of this shadow of pestilence forever and I could once again walk down the streets of the city and be hollered at by people in the manner of which people holler at a player when they see him walking down the street (taking a deep breath and returning to earth).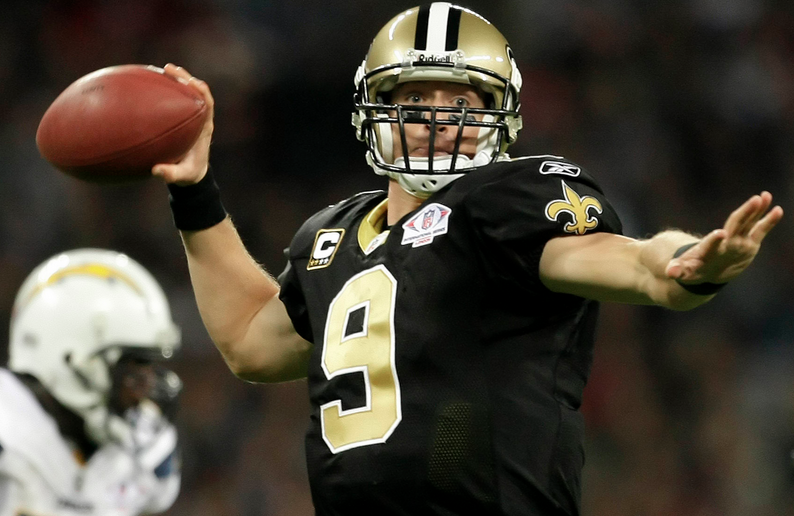 Anyway, that's the plan. So sit back and let me tell you a story about how pathetic my fantasy football team is this season. For starters, I'm 0-7. Let's get that established right off the bat -- in seven games this season, my team has won exactly zero times. You have to understand, Drew Brees is my quarterback. Of all the players in the National Football League, he was the #1 highest scoring fantasy player in my league last year. I've got Larry Fitzgerald too. He's pretty good…? And you might have heard of my top running back. His Christian name is Adrian Peterson. Um-kay? And for you football minds out there, I also have the Seattle defense and my tight end is "Orange" Julius Thomas (dibs on coining that, BTW). I mean, it both boggles and baffles the mind and is an egregious attack on the very sensibilities of the football gods for me to be winless with those pieces in my puzzle. So how did this madness happen to me? I'll break it all down in the picks, but one more thing before I get to that.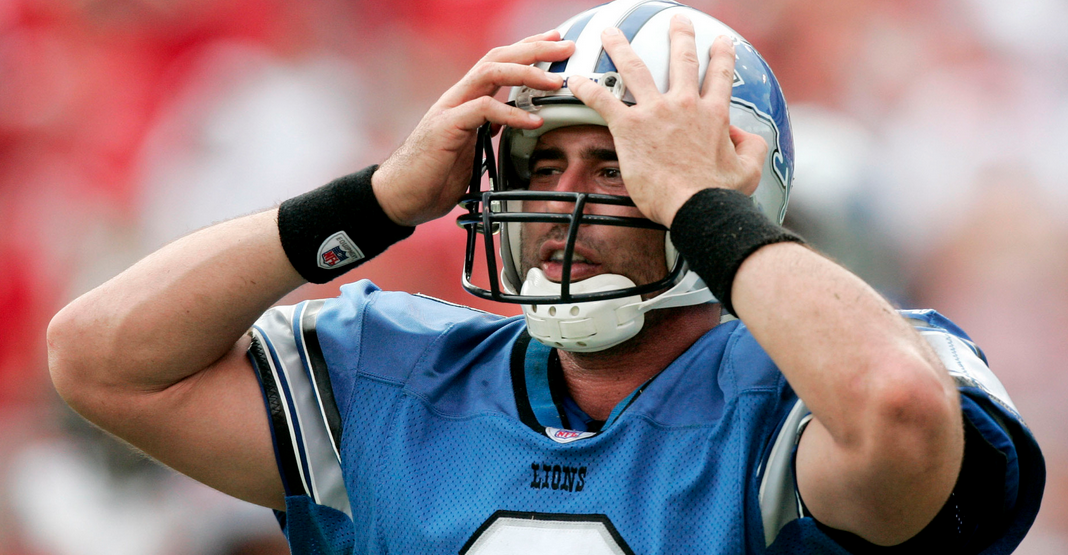 We actually have a trophy in our league for whoever had the worst team in a given year. It's called the Joseph Harrington Memorial
Trophy
of
Shame
. Now, having already "won" this atrocity of hardware last year, I am going to be the first person in the history of the league to actually defend the Harrington title. Of course, a big reason for that is that most of the dudes who have won it in the past, immediately quit the league after doing so. But that's neither here nor there. The point is, I am on the verge of history here. I'm way up there, mingling with the infinite, twinkling the stars.
NY Giants (1 - 6) @ Philadelphia (3 - 4)
It was literally over for me before it ever began. To explain: the league I'm in is a "keeper" league, which means everybody gets to keep two of their best guys from the previous year and everyone picks their keepers before the night of the draft so that everyone else knows who's off the draft board. Adrian was my first keeper and my second keeper this year was... Giants running back, David Wilson. After the first two games of the season, David Wilson had amassed a TOTAL of 0.8 points. After three games, he had exactly six points. In my league, running backs get a point for simply taking a hand-off from the quarterback and attempting to run forward with the football.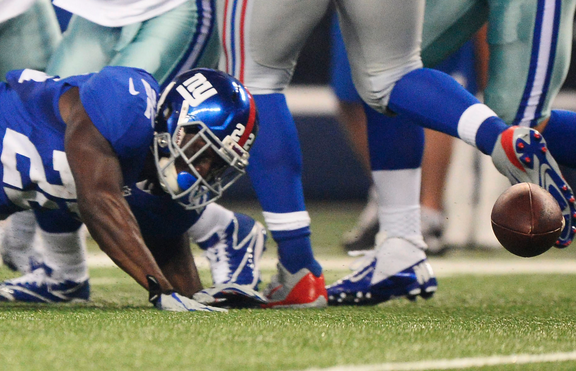 He currently has an eye-bulging 23.8 points on the year -- on top of that, he's missed the past couple weeks with a neck injury and won't be back anytime soon, if ever. That's my "keeper." I mean, that's enough said and I don't even want to go on. But for the sake of this article, I'm going to push forward. As for the game, the Giants are a famously streaky breed. In the past decade, on multiple occasions, gone 6-2 in the first half of the season, only to go 2-6 in the second half. With them getting their first win of the season against the Vikings last week (who are deeply pathetic), history would suggest they beat the Eagles this week to finish the first half of the season at 2-6. It's an old-fashioned toss-up match and it features a tasty fun fact: the Giants have lost eight straight road games, while the Eagles have lost nine straight home games. What is going to give in this game?
Football Jones say
: Eagles.
NY Jets (4 - 3) @ Cincinnati (5 - 2)
And now for the dudes I drafted this year, with my 3rd pick being the Jets running back, Chris Ivory. When I was doing my yearly August fantasy research, I read a passage from one pundit who used the phrase "... a fantasy star this year" to describe him. Well, apparently in training camp he lost his starting job to some other joker running back on the Jets named Bilal Powell or something. I could have used that information
BEFORE
the draft night! Long story short: Ivory = no touchdowns this year -- 15 points after six games -- not on my team anymore. To the game: Despite their winning record, I vehemently refuse to believe the Jets aren't going to be a tragic train wreck this year. Conversely, I've always kind of loved the Bengals on account of A) they were definitively the single worst team in all of professional sports for the entirety of the 1990's, and B) Chad Ochocinco, who was the single greatest thing to ever happen to sports. He once proposed marriage to one of the Bengal cheerleads for a touchdown celebration, for gawd sakes! I vehemently demand that people understand how preposterously awesome and cool this man is.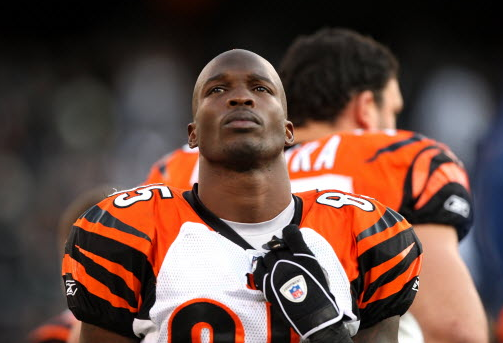 The Bengals win this game and there's nothing to be said for it. Done and done.
Seattle (6 - 1) @ St. Louis (3 - 4)
My 5th pick in the draft was the Rams rookie wide receiver, Tavon Austin. I've only had one chance to watch him so far this season, and my first impression of him was that he was a "poor man's Percy Harvin." In hindsight, however, I think he might be a rich man's Percy Harvin. It's just that every... single... week... I read that he had a 60-plus-yard touchdown called back because of a penalty. Why do his Rams teammates desperately hate him and me so much?! Tavon and I both seem like pretty good kids! To the game: The Seahawks are going to crush the Rams by 80 points on Monday night. Apparently, St. Louis didn't have a "plan B" for what would happen if their starting quarterback, Sam Bradford, was, god forbid, injured in a game of football and lost for the season... because they just reached out to
BRETT FAVRE
this week to see if he would come play for them. Ribald comedy! Meanwhile, Tennessee is on their bye this week, but I wouldn't even be able to do this piece without talking about the guy I drafted after Tavon Austin with my 6th pick in the draft: Titans "star" receiver, Kenny Britt.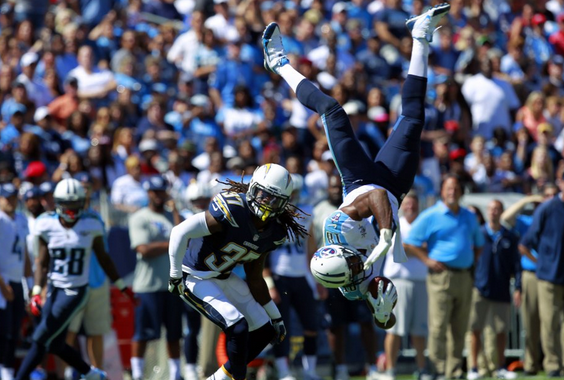 Through seven weeks this season, Kenny Britt has managed 11 (eleven) total fantasy points. I want to pause for a moment and let that sink in. Someday I'm gonna write a piece solely about Kenny Britt and how much of an epic failure he is as a professional football player and how much I'm inexplicably drawn to him and draft him in fantasy football every single year -- even though the results never change! But I can't not have him on my team!
Pittsburgh (2 - 4) @ Oakland (2 - 4)
Seabass (Sebastian Janokowski, for those of you that aren't tight with him) is the only good thing I've got going for me on my fantasy team. I've loved him ever since the Raiders made him their first pick in the draft so many years ago. My dirty little secret is that the Raiders were my favorite team in all sports when I was a wee tot, and through the years they taught me over-and-over again what sports suffering was. Many young boy tears of sadness were shed through my youth as endless would-be game-winning field goals by Raider kickers sailed to the left or right of goal posts, and never through the middle of them. Those tears of sadness shaped me into who I am now today. And for that – I am thankful. But when the Raiders did the unthinkable and drafted the polish kicker in the first round, it was cause for much comical rejoice for me. I mean, he's a chubby, bald kicker from Poland that loves the bottle. Everything about that is kick ass! Now, he was once charged with "false imprisonment" of a woman, and while I don't condone that type of thing, we've all made mistakes before, right? He was confused and lonely! It was a misunderstanding! Maybe they do that in Poland! Seabass!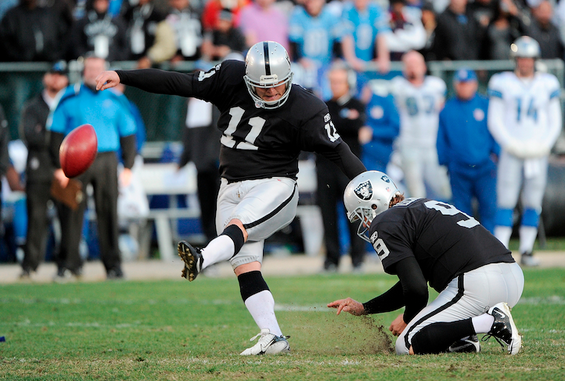 Anyhoo, I carried my boyhood love for the Raiders deep into my twenties -- until the Rich Gannon Super Bowl. For my entire life I had been waiting for the silver and black to make it to the "Big Game," and now they finally had... and everything went wrong that night. After one of Gannon's multiple interceptions in that game, I destroyed the shower in the apartment I shared with my roommate with one foul swing of rage. In the days after that game, I had a moment of pure clarity. It was time for me to put the Raiders to bed. It was time for me to put down the blankie. It was time for me to become a man. So I gave up the Raiders cold turkey and that was the end of that. But I'll always love Seabass. All of the players in my league know that Seabass is my kicker, and they know the wrath they would face if they took him ahead of me. I play it safe, though. I always take Seabass two rounds before anybody else takes a kicker. Which is to say, I take Seabass two rounds before the last round in the draft. Seabass and the Panda will always be together. It's the only way they know how to be. To the game: I believe there is no stat that is more telling of the state of a football organization and its coaching staff than a team's record after bye weeks. If you consistently lose games when you've had two weeks to prepare for the team you're playing... "things" aren't really "happening" there inside the clubhouse. Messages aren't being conveyed and/or received. The Raiders had their bye last week, and they have to date lost their last TEN games following their bye. And to add to this point, I actually don't even know who the Raiders head coach is this year.
Editors note: Dennis Allen :0)
On the complete flip-side, before this season, Pittsburgh had won something like nine straight games that followed their bye week. And along the same path, in my opinion, Mike Tomlin is the best head coach in the NFL this side of "The Hoodie" in New England. Mike Tomlin was once an assistant coach for us, by the way. I "wouldn't mind it" if he had gotten the gig, like, say, instead of Chilly. Moral of the story is, Pittsburgh wins this one on the road simply with the Tomlin factor.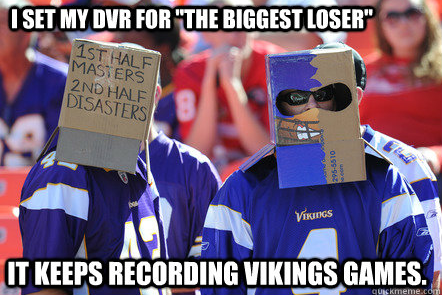 Green Bay (4 - 2) @ Minnesota (1 - 5)
Nope. And in conclusion, it's time for the Football Jones Picks Specials of the Week! The Week 8 Absolute Slam-dunk 10-Out-Of-10-Times Pig's-In-The-Poke Guarantee... Saints over Bills. The Saints are coming off a bye and have had 2 weeks to linger on their only loss of the season, which was delivered to them in last-second, dramatic fashion, by the heartbreakiest heartbreaker of 'em all, Tom Brady. And they are very much a better team than Buffalo. And they're at home. The Saints are going to go on what the movie advertisers call "a roaring rampage of bloody revenge" and they are going to "Kill Bill." The Football Jones Week 8 Upset Dandy... (Check back next week) I seriously have nothing. The closest thing I could find for an upset this week was Cardinals over Falcons, but the Cards are at home and it turns out they're actually slightly favored. And half the guys in my picks pool took them. Has the world gone insane?! Are the Falcons really not any good anymore? Have we all collectively resigned ourselves to them sucking suddenly and we've moved on and left them to wither away into the sands of nothingness? I mean, they were one game away from the Super Bowl last year. Helllllllllllllllllo?! Fine. Atlanta sucks now. No skin off my back. Photos via: Google