'The Football Jones' Week 8 Picks
Posted by Scott Flaskerud on Saturday, October 25, 2014 at 12:00 AM
By Scott Flaskerud / October 25, 2014
Comment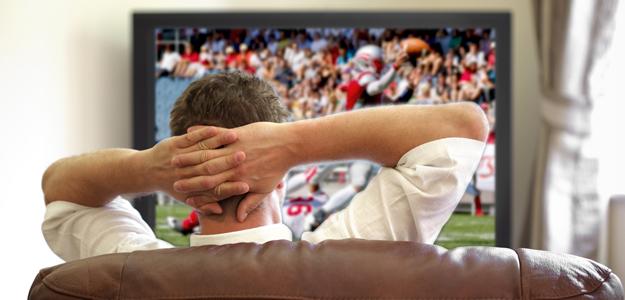 Hey, have you heard the news?! The game in London this week is going to be played at 8:30 a.m. central standard (our) time zone this week to give us FOUR (4) waves of (BONUS!) football this Sunday! Attention: Wives of America! Prepare for your husbands settling in early this Sunday morning to watch TWELVE (12) consecutive hours of football!
Delicious!
(2-5) Minnesota @ (1-5) Tampa Bay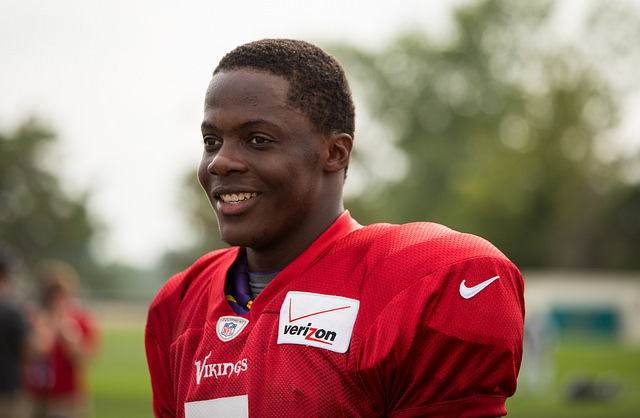 Okay, so, long-story-short, I'm going to chalk last week's horrifically gut-wrenching, last-second loss to the Bills up to a hiccup from a rookie head coach who should have called a timeout in an important moment on 4th and 20 late in the game. Our defense is good this year. That was an aberration last week. It's not going to happen again. Given that, let's examine the circumstances surrounding the other four games the Vikes have lost this year: Week 2: The big, terrible Adrian Peterson news breaks on the Friday before the game against New England, who had lost their season opener. Doomed from the start; no chance of winning that game. Week 3: Road game against a shockingly 0-2 New Orleans team in their home opener (where they are awesome). Doomed from the start; no chance of winning that game. Week 6: Christian Ponder at Lambeau! Doomed from the start; no chance of winning that game. Week 7: Rookie QB making the second start of his career against a Detroit defense that is #1 in the NFL in fewest yards allowed and #2 in fewest points given up. Let's be honest, here. Doomed from the start; no chance of winning that game. Meanwhile... let me tell you some things about Tampa Bay's defense this year: The 72 first quarter points they've given up are the most in the NFL... the 34 points they've allowed per game is the most in their team history (and they went 0-14 once, mind you)... when they trailed Baltimore 38-0 at halftime two weeks ago, it was biggest halftime deficit for a
home
team in the
history of the NFL
... and their dead-last 32nd-ranked defense is coached by Leslie Frazier, whom some of you might remember for his role in the made-for-TV movie:
The Softie Who Replaced The Idiot
. We're gonna win this game, and there's really nothing else to be said for it.
Winner: Vikings
(5-2) Indianapolis @ (4-3) Pittsburgh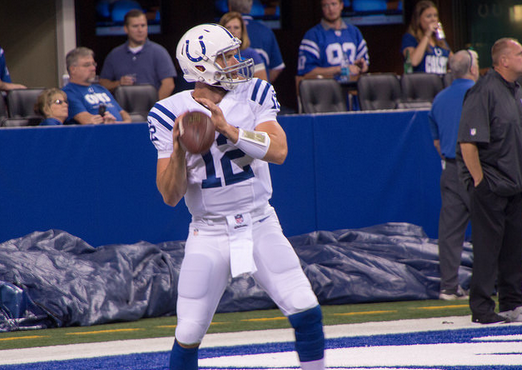 I've got a real good thing going for me here with the Pittsburgh Steelers and you better believe I'm gonna ride this puppy out until the milk wagon runs out of cows coming home! Since their season-opening win over Cleveland, they have alternated wins and losses every week and with last week's victory over Houston... it's time to lose, Pittsburgh! It's kind of like folks who live life
literally
paycheck-to-paycheck. That first week after payday is fancy-free and the world is your oyster! Maybe you'll buy some frozen shrimp on your grocery run that week and if you're really feeling saucy you might go out for dinner to Khan's in St. Louis Park with your friends! But that second week on the paycheck... that's when things get a little bit dicey. When you run out of both deodorant and coffee on that homestretch paycheck week... it's a tough call which one you can do without for a few days, let me tell you! Alas, Pittsburgh. It's the bi-monthly circle of life!
Winner: Colts
(3-3) Seattle @ (3-3-1) Carolina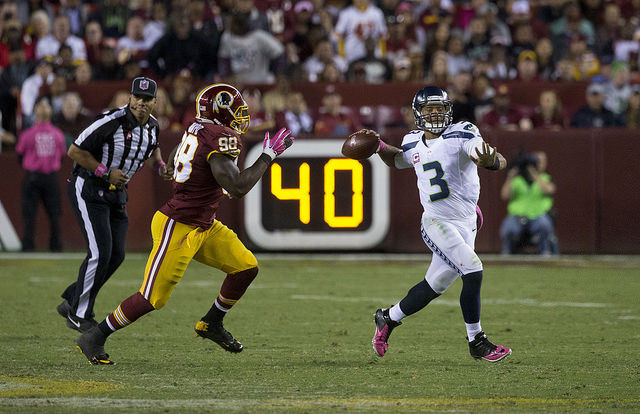 I chose sitting outside and enjoying the beautiful late October day over paying attention to the afternoon games last Sunday, and as such, it boggled my freaking mind when I saw that the defending champs had lost to the Rams last week. Upon investigating the matter, I found that the Rams needed to pull off
two
trick special teams plays to overcome a Seahawks team that had out-gained them 463 yards to 272, and also, the Rams allowed Russell Wilson to become the first QB in the
history of the NFL
to throw for 300+ yards and rush for 100+ yards. So, I think it's safe to say that Seattle is still okay. Carolina, on the other hand, isn't the team that were the darlings of this column a year ago. The Panthers defense finished second in the NFL last year (behind only their opponents this week) in fewest points allowed per game at 15.1. This year? Let me tell you a story about that. I took the Panthers defense in the tenth round of my fantasy football league's draft this year (much sooner than when most peeps take a defense), and through the first seven weeks of the season, they scored me
negative points
in three of the games, and goosed out at zero (0; nothing points) in another. Anyhoo, I cut them from my squad this week, on account of them being dead to me. The Carolina Panthers in general, are dead to me. There's nothing to see here in Carolina. They were a one-year, flash-in-the-pan type of deal. Boo! to the Panthers.
Winner: Seahawks
The FBJ Absolute Slam-dunk, 10-Out-of-10-Times, Pig's-in-The-Poke Guarantee: (2-4) St. Louis @ (3-3) Kansas City
One of the two aforementioned special teams trick plays the Rams pulled off last week to beat the Seahawks was a 90-yard punt return for a touchdown in which the returner, Tavon Austin, acted out some sort of pretend stumbling/fake-fair catch on the opposite sideline of where the ball was kicked – and somehow the Seahawks fell for it. The other was a fake punt, run-up-the-gut at the end of the game to retain possession and run the clock out after Seattle had just gone on two consecutive 80-yard drives for touchdowns to be in position for another to win the game at the end. The moral of the story is: that type of trickery mcdickery just isn't going to win you ball games week after week. And furthermore, if you're a St. Louis fan, and that's the only way you can win a football game... is that type of win really anything to feel good about
moving forward
? The answer is: No. Meanwhile... like the famous barbeque of Kansas City, the Chiefs have been a slow-cooker this year. After a sluggish 0-2 start, it appears they're finding their rhythm now, winning three of their last four and averaging 28 points a game while giving up 22 points a game in doing so. They've also beat down their cross-state rivals by an average of 19 points in the last five times they've played the Rams, so there's that, too.
Winner: Chiefs
The FBJ Upset Dandy of the Week:(5-2) Detroit @ (2-5) Atlanta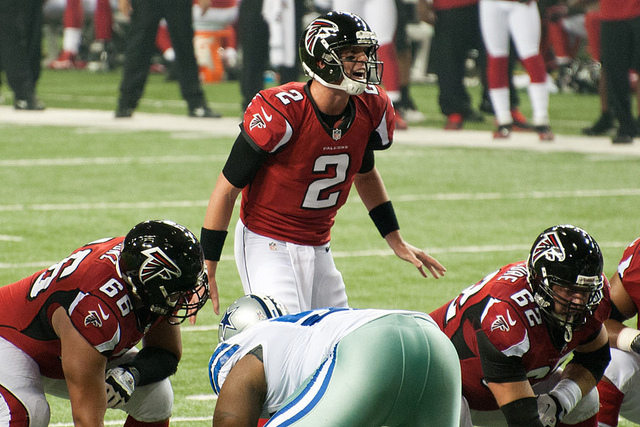 In the last two seasons combined, the Atlanta Falcons are 1-11 in road games. BUT... all 11 of those losses came in games that were played in the United States of America. This one's gonna be played in Europe, for gawd sakes! Anything could happen! Honestly, this was the best I could find for an upset this weekend. It's unreasonable and based on mentally insane thought principles, but apparently the Jets are favorites over the Bills... so this will have to due. I wouldn't bet the farm on it or nothing. But all that matters this week is sitting back and gobbling up the 8:30 a.m. BONUS FOOTBALL, people! As your football attorney, I advise you to order delivery pizza TWICE from two different establishments this Sunday! Greatest day of our lives ever. The End. Photos via: Google -- Matthew Deery -- 
Rob Slaven
 --
Keith Allison
 -- 
Barry Lenard
 --
Football Schedule