'The Football Jones' Week 9 Picks
Posted by Scott Flaskerud on Sunday, November 2, 2014 at 12:00 AM
By Scott Flaskerud / November 2, 2014
Comment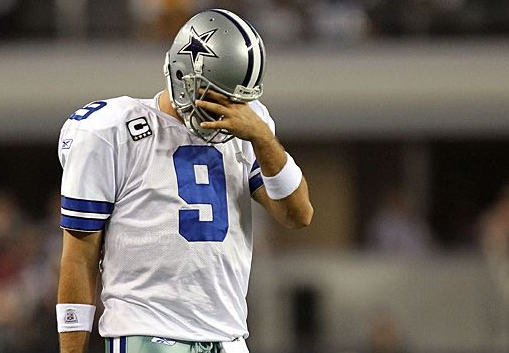 In a week that features two games between teams that are playing for first place in both conferences, it also has a pair of games in which the road team hasn't won a regular season game in its opponents house since long before the 21st century came to pass. This first game applies to both categories.
(6-1) Arizona @ (6-2) Dallas
Aside from a Wild Card playoff win against the Cowboys in 1999 – which I still remember to this day on account of how unfathomably earth-shaking it seemed at the time – the Cardinals haven't won a regular season game in Dallas since 1989. Keep in mind that before the realignment to four divisions in each conference happened, Arizona and Dallas were in the same division for many, many years. Ergo, the Cardinals played a game in Dallas every year back then. And while all of that lead me to believe that now seemed like the time for Arizona to notch a victory in Dallas (what with them being the team I might suggest is going to represent the NFC in the Super Bowl this year and everything)... … the other prevalent story-line that I based my pick on this game was Tony Romo's record in November, which earlier in the week when I made my picks for the picks pool, I knew he was historically something (good or bad) in November and I was for some reason thinking it was bad... … but upon some refresher research that I just did right now this moment as I write this... I've discovered/remembered that Romo's record is rather historically
good
in November. As in, the best in the
history of the Super Bowl era NFL
, at 20-3 in the Thanksgiving month. So, I'm kinda boned here and I have to shamefully open this week's pick piece with a wishy-washy if/or pick.
If Romo Plays Winner: Cowboys
If Romo Doesn't Play Winner: Cardinals 
This whole thing is out of whack. It's whacky, is what it is! Don't believe a word of it!
(5-3) San Diego @ (4-3) Miami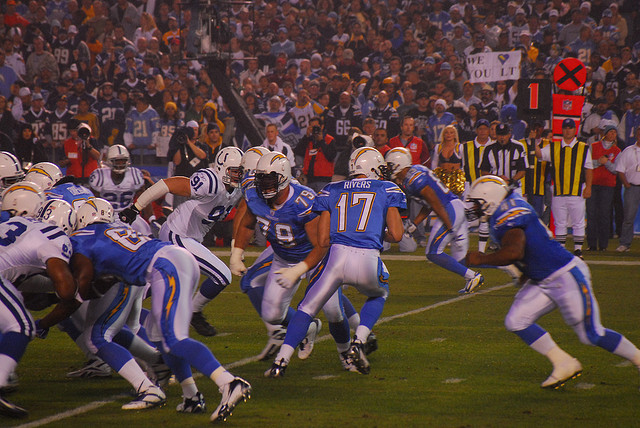 The other team that hasn't beaten their opponent since ages before the cows came home is San Diego. I don't even know when the last time they won a game in Miami in the regular season was, but the last time they won a game there, at all, was an all-time epic, 41-38 overtime final, playoff game back in 1982 in the Kellen Winslow (Sr.) and Dan Fouts hay day for the Bolts. Now, with said story-line in place, the reason I touch on this game is that there seems to be a contingency in my circles (dudes I compete against in the picks pool for money), that believe that the Dolphins are a good team this year. Case in point: this game was a 50/50 split-pick in the pool. But to this, I would submit three observations: A) The Dolphins just survived with a victory over lowly Jacksonville on account of two pick-6's for touchdowns – while they literally didn't score enough offensive points to win that game, if not for the interception returns. B) Is Miami, Florida that daunting of an element and/or weather climate to win a football game in? For San Deigo, California? I mean, same diff, right? C) San Diego is vastly the better football team in this game. And they've been out to sea in Miami for a long time.
Winner: Chargers
(5-2) Philadelphia @ (4-4) Houston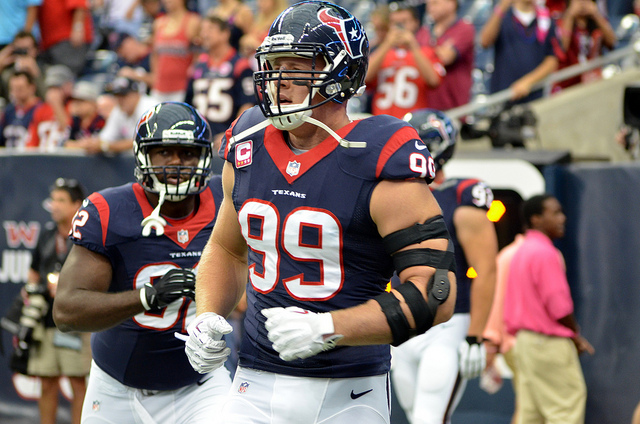 The Eagles strike me as a team that doesn't have the key pieces clicking well enough for them to have beguiled their 5-2 record, while the Texans strike me as a team that seems to be better than their 4-4 record would indicate. As such, I'll skip right to the only stat that matters to me: The Redskins, Jags and Jets (bad teams, the lot of them) are the only three teams in the NFL that have a worse turnover differential than the Eagles. Houston, on the other hand, has recorded 17 take-aways which is second only to Buffalo's 18. Easy pickin's.
Winner: Texans
The FBJ Absolute Slam-dunk, 10-Out-of-10-Times, Pig's-in-The-Poke Guarantee: (2-5) St. Louis @ (4-3) San Francisco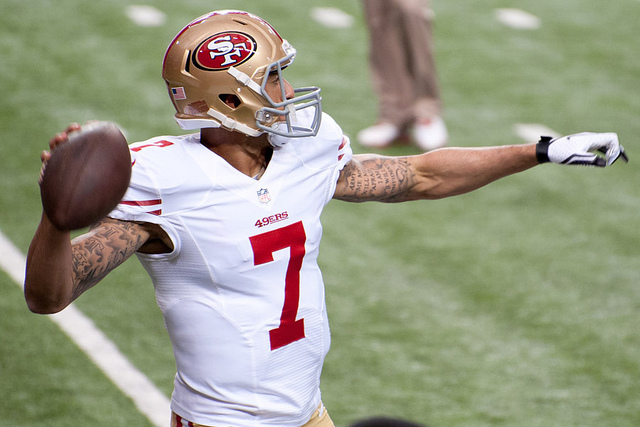 Before Week 1 even kicked off, the Rams had already lost their franchise quarterback, Sam Bradford, to a season-ending injury. Now, seven games into this season, they've lost the face of their defense, Jake Long, to an ACL season-ender. They also lost their second-leading WR for the season last week, in Brian Quick. Things are kind of
quickly
(forgive me) going south for the Rams in a season that began about as southbound as an itinerary could dictate. I'd also mention that in the Rams shocking win over the Seahawks two weeks ago, they needed to pull off two special teams trick plays and also got a long punt return that setup a short touchdown in order for them to ever-narrowly escape with a 28-26 victory. Moral of the story: they threw everything at them AND the kitchen sink. They exhausted the bag of tricks. Their jig's up, see! Meanwhile, after a shaky 1-2 start, the 49ers ripped off three big wins before stumbling at Denver a couple weeks ago, which isn't exactly what you would call a "terrible loss." They've had their bye to think about that drubbing, and in your humble narrator's opinion, they're pretty much going to destroy the Rams this Sunday. The End.
Winner: 49ers 
The FBJ Upset Dandy of the Week: (1-6) Tampa Bay @ (4-3) Cleveland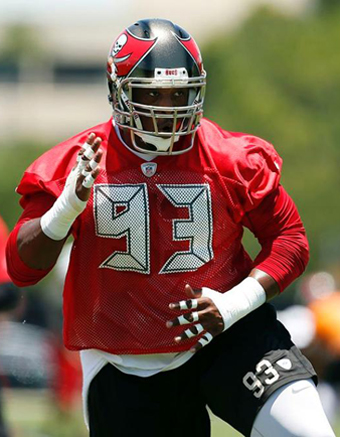 Speaking of two weeks ago, back then I had a rather hysteric case of what people in the medical field term "Cleveland Browns Fever." Nellie, I was delusional with it! Now that I'm back to being relatively sane, I see that the Browns are as hopeless as ever, after being pummeled by the
Jaguars
in Week 7, and then beating the NFL's lone winless team Raiders last week despite compiling only 39 rushing yards and not scoring a touchdown until the final stanza, which was gifted to them by Oakland fumbles. Meanwhile... while Tampa Bay has been annihilated twice by Atlanta and Baltimore, the other four of their six losses have come by six or fewer points. And if the Cleveland Browns love anything, it's living or dying by a one-score ball game in which the winning score happens in the closing moments. I don't see Cleveland annihilating the Bucs this week, so...
Winner: Buccaneers
Photos via: Wikipedia -- 
Jeremy Wilburn
 -- 
Karen
 -- 
Football Schedule
 --