'The Football Jones' Wild Card Picks
Posted by Scott Flaskerud on Saturday, January 3, 2015 at 12:00 AM
By Scott Flaskerud / January 3, 2015
Comment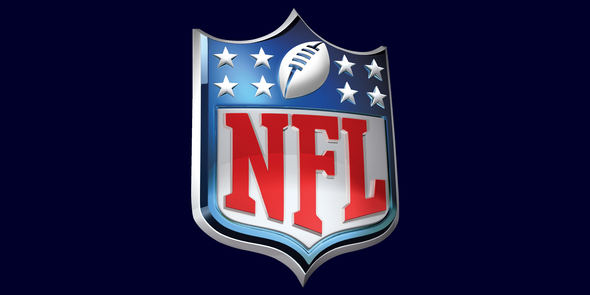 There's been talk around football circles of an expanded playoff field that would include a seventh seed for both conferences, and I, for one, am wildly in support of it. If this year's playoff field had seven seeds, Houston would be playing Denver and Philadelphia would be playing Green Bay this weekend. Both of those games would be two of the sauciest wild card match ups, I'd venture! (And on a personal level, I would have to confess that I'd like it because it would give the Packers another chance at losing before next weekend).
Furthermore, should there really be two byes in each conference? Winning the conference gives you home field advantage throughout the conference playoff run, but isn't it worthy of a bigger bonus? Such as being the only team to be given a week off? I say it has to happen. It's the only logical thing that makes sense to me as a football man. Make it so!
#5 Cincinnati @ #4 Indianapolis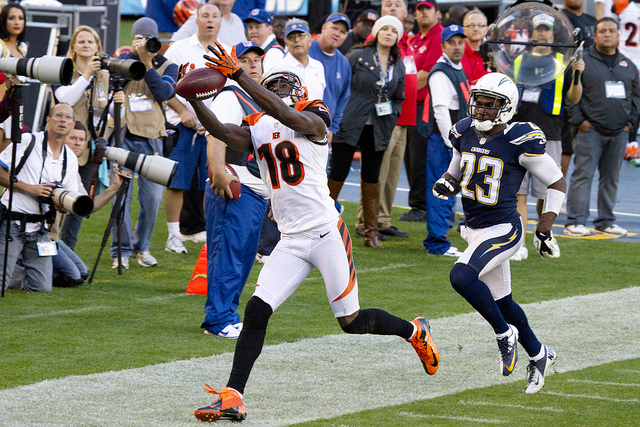 The Colts are a perfectly good enough team to win this game on their own accord, but I want the records to state that I am picking the Bengals to
lose
this game. Andy Dalton as a quarterback, Marvin Lewis as a head coach, and the Bengals as a team have all finally overcome the decades of hopeless incompetence that preceded them in the Queen city and proven to be a pretty good regular season football club. But that's where it ends. The Bengals haven't won a playoff game since Icky Woods, and Chad Ochocinco was the closest thing they've ever had to being such a popular firecracker. And lord, strike me dead if I ever pick the Bengals to win a playoff game again, after I blew my shot at ten thousands of dollars on picking them to win a HOME playoff game against the Chargers last year. It haunts me to this day, it does! In conclusion, the Bengals are dead to me in the playoffs.
Winner: Colts
#6 Baltimore @ #3 Pittsburgh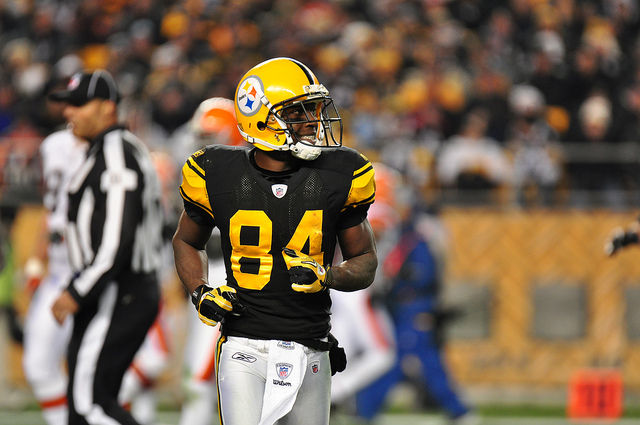 I'm looking at a 16-13 or possibly 24-22 finish from this game. Either way, you get the gist. It's gonna be a hellofa game, in what has been and become now possibly the NFL's most intense current rivalry, now that San Francisco has sent Jim Harbough aside and ended what they and Seattle had brewing. It feels like a cop out to give the Steelers the edge just because they're the home team, but that's all I got in this one. It's going to come down to the end; one of these teams is going to win. And I'd add that Pittsburgh's defeat over Cincinnati last week in Week 17, was a game for the division title and the reward was to play at home this weekend. They didn't go out and earn that for nothing. They'll find a way to survive this slugfest.
Winner: Steelers
#6 Detroit @ #3 Dallas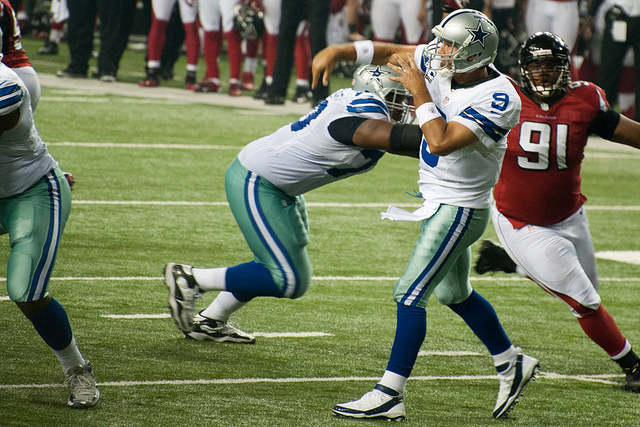 There are two ways this game unfolds: A) Dallas wins in a landslide by 17/20 points or so, or... B) Detroit wins in a grueling, bloody battle on a last-minute field goal or some such. I honestly could see it going either way, but I think it will be the former because Dallas has displayed that they have some "special sauce" this year, and perhaps, it's finally Romo's time. (And I definitely have big plans, hopes and dreams for them next week if they win this game, um-kay?) Meanwhile, after Barry Sanders and all the years following that include all the years of my earth life, the Detroit Lions have suddenly become a Defense-first team. How and when the heck did this happen?! They have the best run defense in the league and the whole reason that Romo and the Cowboys have flourished this year is that they have the best running-back in Demarco Murray. It's totally possibly that scenario B unfolds in this puppy, but I just don't think it's Detroit's
time
yet. They just found their new defensive identity this season – they'll be ready to make noise next year.
Winner: Cowboys
#5 Arizona @ #4 Carolina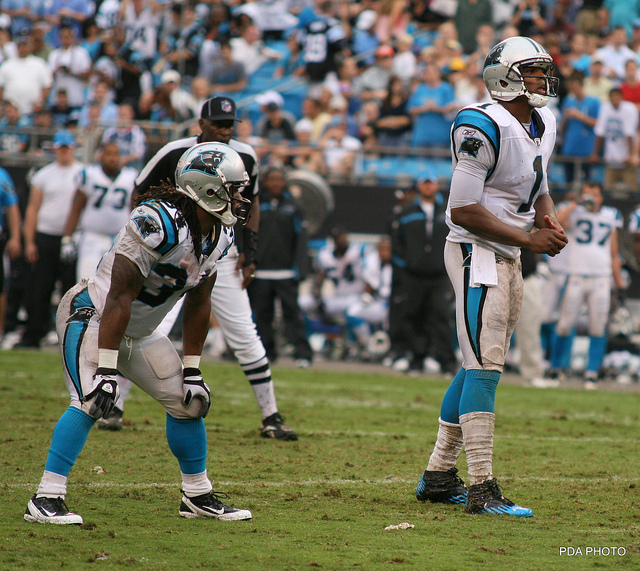 And then you have this game, which is possibly the most fascinating match up in the history of the NFL playoffs. Six weeks ago or so, I boldly predicted in this column that Arizona was going to be the first team to ever play in the Super Bowl that it city hosted. The exact following Sunday, their QB, Carson Palmer, suffered a season-ending ACL injury and they lost 4 of their last 6 games heading into this. Carolina, meanwhile, won the much-ridiculed NFC South division by trumping Atlanta 34-3 last weekend and punched their playoff ticket with a 7-8-1 record. These two teams were supposed to be easy outs for anyone betting on the playoff games, and yet the stars aligned for them to find each other. I believe in Bruce Arians and I believe in the Cardinals resolve... but I'm taking the Panthers to win this game and tell everyone to: "STFU about 7-8-1. We're even now, b*tches. We'll see you next Sunday." Images via: Football Schedule -- Brock Ward -- 
Parker Anderson