'The Judge' Offers a Hung Jury
Posted by Erik Bergs on Monday, October 13, 2014 at 12:00 AM
By Erik Bergs / October 13, 2014
Comment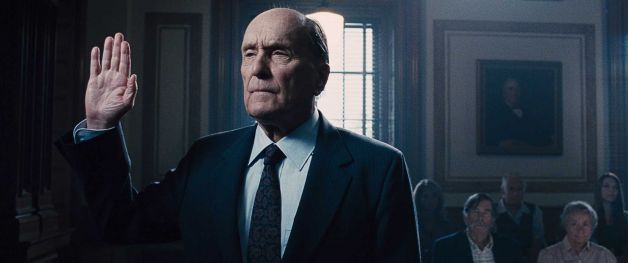 I'll begin my assessment by reassuring those who are excited to see
The Judge
: this is a satisfying movie. If idyllic Americana visuals, gravy-thick themes and archetypal yet well-developed characters engage your interest, then go ahead, see this film. My criticisms, which are many, nearly all fall under cosmetic categories. The flaws won't jump through the screen, unless you have a particular dislike for court dramas.
Cinematography Prevails!
Although acting nearly took the blue ribbon,
The Judge
is too loaded with perfectly executed backdrops and frames to not give top honors to those working the cameras. The disparity between the Chicago courtroom (and adjacent men's bathroom) and places like the small town diner of (the fictional) Carlinville, Indiana drove the plot almost as much as the dialogue. The use of wide-to-close scene setting shots kept transitions smooth while adding a vibrant place for the drama to unfold. Setting matters!
The Judge
got that.
Acting Fulfills Expectations
Robert Downey, Jr. shines brightest when given roles like "Hank Palmer" in
The Judge
. Just like Tony Stark in
Iron Man
, Downey plays a witty, inventive and self-admittedly flawed persona whose emotions perpetually flare up to the amusement of the audience. He's got puns, straightforward assessments and even calculated profanity for every opportune moment. The role almost seemed designed for him. I wonder what a non-sarcastic, highly introverted Robert Downey, Jr. role would look like? Perhaps some questions are best left unanswered... Robert Duvall's wise old judge had arguably the most important performance of the film. As an aging man beset by many pressures and burdens, the role of Judge Palmer needed an actor who could show both strength and weakness simultaneously. Duvall's execution carried many scenes with a sense of surreal authenticity. He felt like a real judge with a unique temperament. The supporting cast was strong, but there weren't any performances that stuck out as exceptional.
Thick with Themes
First, The Judge 
is extremely male-centered. In general, men might navigate and sympathize with the themes of this film better than women (for better or for worse). The stubborn father versus wayward son issues, though for some a cliché, were pulled apart in argument after argument between Hank and Judge Palmer. As so frequently happens, in real life and fiction, the problems came down to the son wanting recognition; he wanted to hear from his dad that he has (or more importantly had) what it takes. The film also explored (though much less in-depth) American ideals: justice, family, marriage, law, fairness, community and religion. I appreciated that it didn't have a heavy hand that developed into any strong biases while moving through the topics. The story, acting, cinematography and themes blended together organically. Nothing, except for the severe storm that happened during the severest argument (get it), came across as too contrived.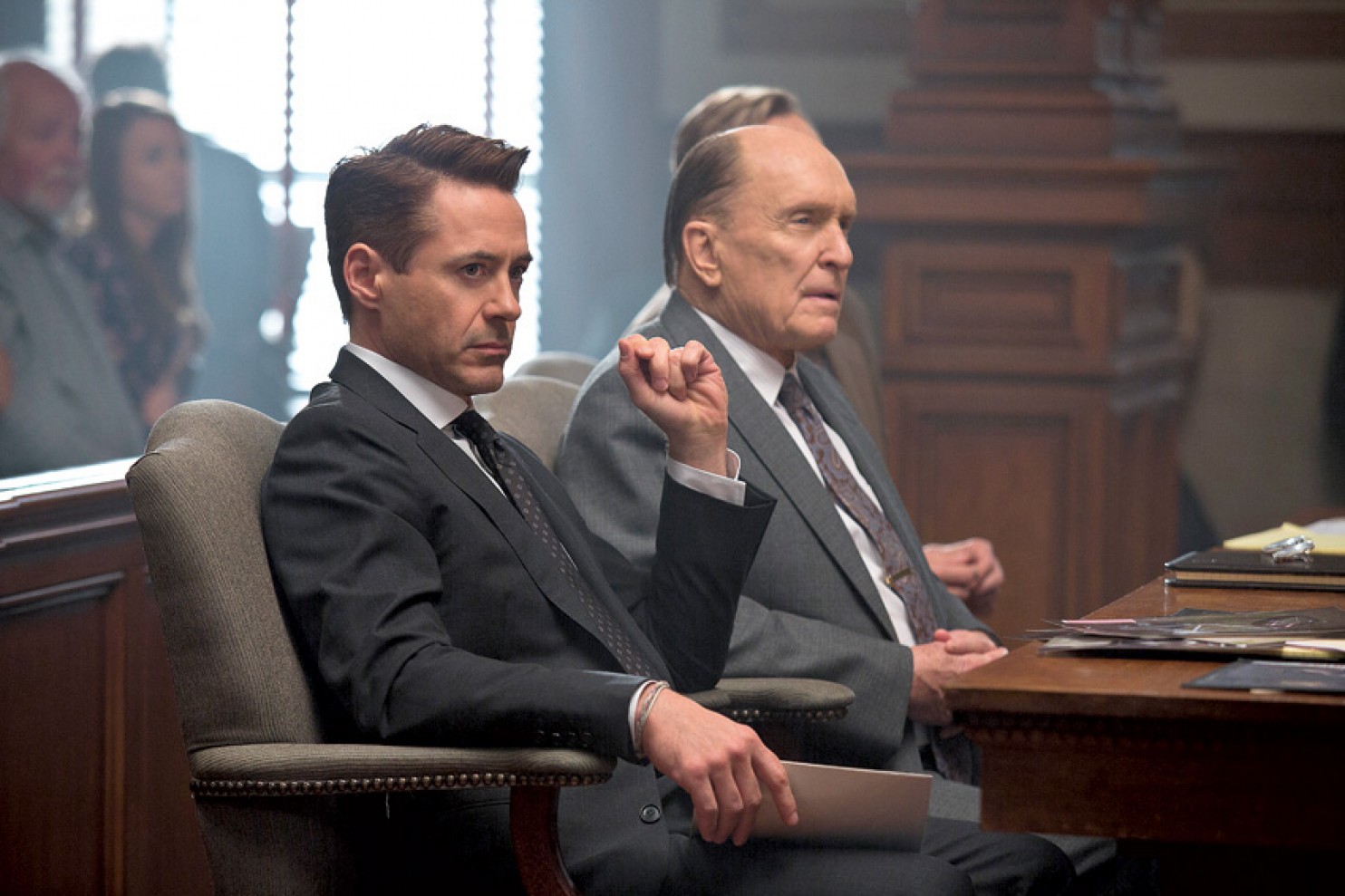 Guilty of Info-Dumping
The Judge
's expansive plot could have supplied a six-part miniseries with ease. There was simply too much story to tell for a few hours of screen time. Scenes, especially in the first half of the movie, were rushed; characters were put on screen for just enough time to extract the needed information. This stemmed from either poor writing or poor directorial choices. The flow of the story pushed along with far too much force than would be expected in a movie of this genre. Characterization too had problems on dual fronts from this rushed manner. At times the audience was force-fed details about a relationship, for example that of Hank and Judge Palmer: "He's not dead. He's dead-to-me." Then other times we were given far too little (particularly as new minor characters came on scene).
Other Random Problems
Too many false endings.
A contrived and downright dopey bar fight scene.
A simplified and perhaps sexualized portrayal of women.
A weird tangent of incest.
A plethora of family-unfriendly stuff that forced the rating up to R which was completely unnecessary and possibly made the film worse.
Conclusion
The Judge
will please a large swath of audiences. It might be worth catching on a matinee just for the performances of Robert Downey, Jr. and Robert Duvall. Just don't expect too much from this film.
GRADE: 7/10
Images via: Warner Bros. Pictures