The Marathon is More Than a Race, It's a Triumph of Will Over Reason -- The 2013 Twin Cities Marathon is This Weekend
Posted by Tyler King on Tuesday, October 1, 2013 at 12:00 AM
By Tyler King / October 1, 2013
Comment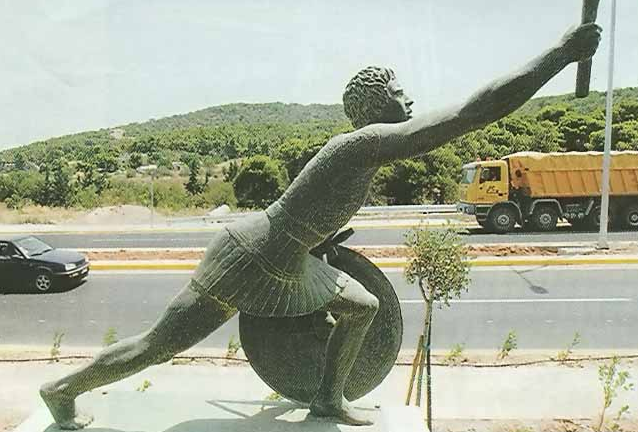 The year is 490 B.C. The Persian war machine moves swiftly across Asia Minor, engulfing countries and conquering lands. The Persian commanders begin plans to attack weak, lowly Greece. The peninsular nation is disjointed, unconnected -- even disparaged. Villages dot the landscape but the few cities large enough to house an army are few and far between, and the armies capable of halting the Persian's hunger are even fewer. Nevertheless, the city of Athens sends their army to the Valley of Marathon where they hope to intercept and stall the Persian advance. Outnumbered almost 3 to 1, the Athenians defend their lands and inflict almost 6500 casualties to the Persian army. With such heavy losses, the Persian commanders have no choice but to withdraw their campaign from Greece. The Athenian generals call upon a messenger, named Phidippides, to run back to Athens to deliver the news of victory. Phidippides runs 26.2 miles back to Athens, bursts open the palace doors and exclaims, "Joy! We win!" and falls down dead. Whether modern day runners know the story or not, we continue the legacy of one brave man's accomplishment as we continue the running of the race, simply called, the marathon. Thousands of people, continuing the tradition and emulating the spirit and will of Phidippides, will descend upon the Twin Cities on Sunday, October 6, to participate in the 32nd annual Twin Cities Marathon sponsored by Medtronic. According to the
Twin Cities in Motion website
, 12,200 runners will toe the start line with aspirations of trekking the 26.2 mile course, beginning in front of Mall of America Field, and ending at the foot of the Capitol building in St. Paul.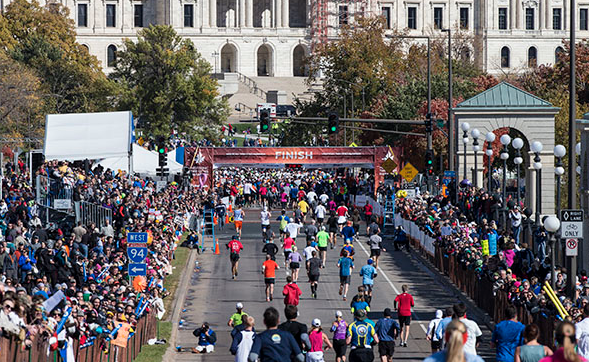 After a brief run through Minneapolis, the race passes Lake Calhoun, Lake Harriet, and Lake Nokomis. Between miles 16 and 21, runners will enjoy beautiful views of the Mississippi River Valley, with brightly adorned trees and the river passing lazily below. Runners will find the most challenging aspect of the race along Summit Ave, where the road holds a steady incline for over 2 miles. Never fear though, runners. Summit Ave boasts some of the most beautiful and ornate houses in the state and spectators will line to streets to encourage and cheer you on your way. Plus, when the road's unrelenting incline breaks, a welcoming descend brings you all the way to the State Capitol grounds passing the beautiful St Paul's Cathedral. Throughout it's transformation, the TCM has seen instances which seem to epitomize the human spirit. In 1983, Jerry Taylor, who suffered from cerebral palsy, finished the race on crutches. Almost one-third of all participants in the 1984 race were first time racers -- and in 2001, less than a month after the attack in New York and Washington, participants helped raise $53,000 for various Twin Cities Marathon Charities including the Twin Towers Fund.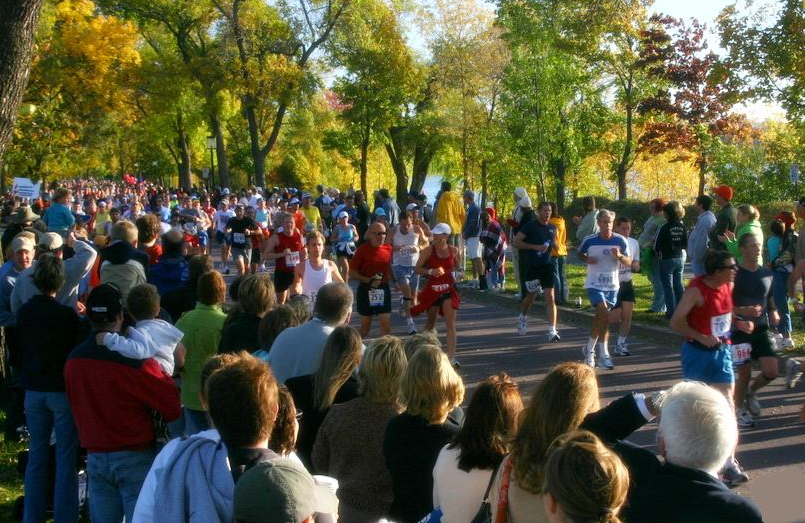 Although the marathon will be the highlight for many, other races will be taking place, as well. A 10 mile course will join the marathon on the Sunday morning agenda, and a 10k and 5k will take place on Saturday morning. A pasta dinner will be held for all runners Saturday evening between 4 and 7 p.m. and a church service will be held at the First Covenant Church on South 7th St., Sunday at 6:45 a.m. before the race.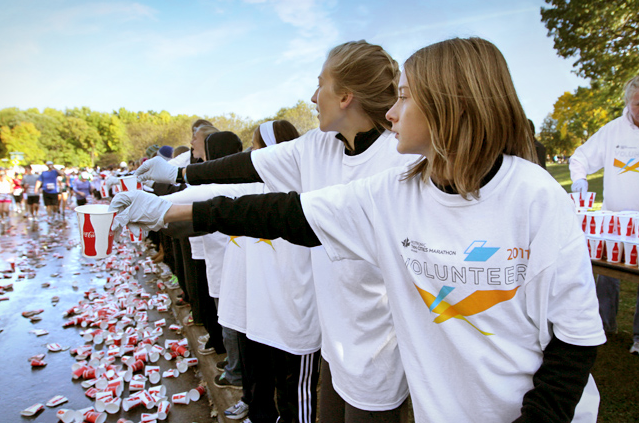 Phidippides' run is the human spirit personified, and we see that same grit and passion in each other even after 2500 years. To all the spectators watching the races Saturday and Sunday: Cheer, clap, yell, do anything - just make noise! These runners have put months of training into one climactic run, and hearing you push them on may be all they need to dig just a little bit deeper. To the racers, enjoy. This race is the cumulation of eating right, staying injury free, and logging countless miles over the past several months. Take in the beautiful fall colors, pristine lakes and breathtaking skylines. This is your city, this is your race, and you deserve to enjoy every moment. And one final note: don't stop running until you can cross the finish line, throw your hands in the air and say, "Joy, I win." Images via:
Google