The Minneapolis '5-8 Club' Tops Travel Channel's List of Tastiest Places
Posted by Brent Lee on Tuesday, March 18, 2014 at 12:00 AM
By Brent Lee / March 18, 2014
Comment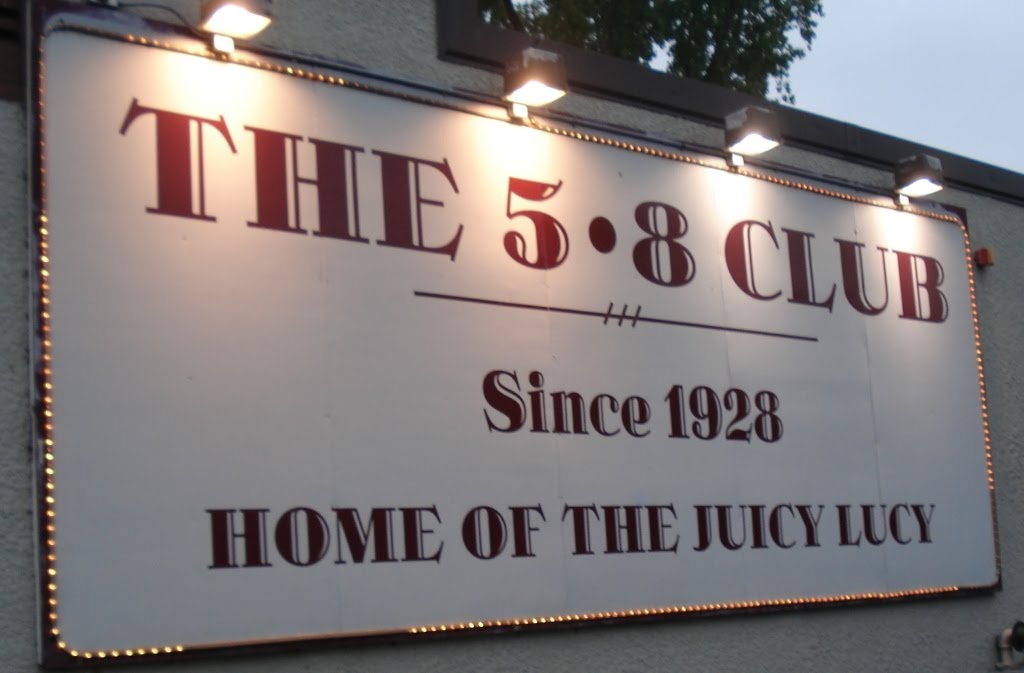 It's official: The 5-8 Club is #1. According to the Travel Channel's "
More Chowdown Countdown
" which aired on Sunday, the 5-8 Club has been named atop of list of the 101 tastiest places in America to chow down.
"We were so excited just to be included in the 'Chowdown Countdown,'" the 5-8 Club's Co-owner Jill Skogheim said to KARE 11. "This was about the hardest secret we've ever had to keep. Now we want to tell the world that we came in on top!"
As a local Minnesotan, you've probably heard of the 5-8's famous "Juicy Lucy" by now. The molten cheese-stuffed meat patty has long delighted Minnesota's most committed carnivores, and there is little doubt the Lucy played the key role in landing the 5-8 Club ahead of America's other tastiest eateries.
While the 'Lucy' as has been a large component of their rise to recent food-menu-based notoriety, the 5-8 Club isn't new in town — they've been around for 86 years, evolving over the many decades from intriguing (and illegal) drink-based origins. From 5-8's
website
:
"In 1928, at the height of Prohibition, the 5-8 Club opened amid the high living flapper era operating as a "speakeasy" serving beer and liquor illegally, along with a light food menu, to its thirsty patrons."
The original 5-8 Club is right off Cedar Avenue, a few blocks south of lovely Lake Nokomis. They've also added two additional locations— Maplewood in 2002 and Champlin in 2004, so you're never far from a 5-8 or a 'Lucy'.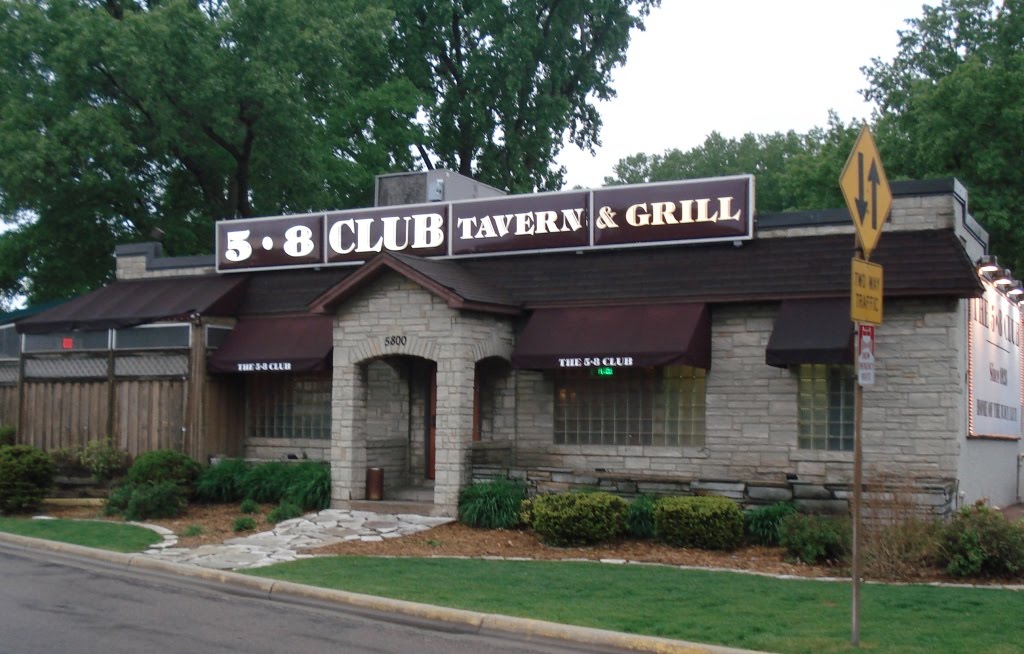 I've been to the South Minneapolis location a couple times and really enjoyed it — great (and now award-winning) food and a casual, friendly atmosphere. When spring finally decides to show up, it'll be a great place to grab a Juicy Lucy and then take a walk around to Nokomis to begin the process of walking off the unholy, yet delicious, volume of calories each cheese-filled, sin-burger must contain. Congratulations on the award, 5-8! Photos via: Google