The Minnesota Twins Greatest Ambassador: Tony Oliva
Posted by Jeff Schwenn on Monday, July 14, 2014 at 12:00 AM
By Jeff Schwenn / July 14, 2014
Comment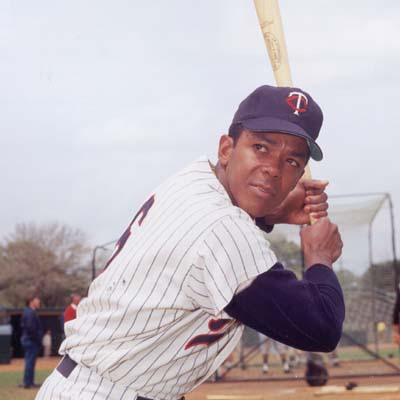 It was grainy and certainly not in HD. A faint black and white figure with the familiar Twins script across his chest was at the plate swinging the bat from the left side -- slowly, a wider shot showed Bloomington's Metropolitan Stadium with the formidable Bob Gibson on the mound. The hazy screen showed it was the bottom of the 9th inning and the American League was losing the 1965 All-Star Game 6 - 5.
I was disappointed I hadn't seen the entire game as it was rebroadcast on Fox Sports North, but my focus was now on the 26-year-old Tony Oliva. Suddenly his bat moved with lightning speed through the strike zone slicing a Gibson pitch to the gap in left center field. As the ball one-hopped against the chain link fence, Oliva pulled into second base and the hometown fans cheered enthusiastically. Oliva represented the All-Star Game's tying run.
Bob Gibson made a career out of extinguishing dreams -- the next hitter inexplicably popped up a bunt for the first out, then Harmon Killebrew struck out (ouch), and Joe Pepitone fanned weakly for the final out as the young Oliva was stranded on base. Decades later Tony Oliva is still representing baseball, the Minnesota Twins and now another All-Star Game. And he always does it with a smile.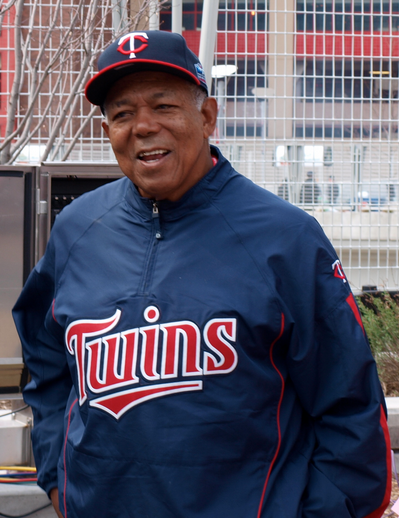 Tony Oliva signed with the Minnesota Twins when he was 22, made his MLB debut a year later, and was an All-Star and Rookie of the Year when he was 25. Amazingly he also won his first batting title as a rookie, and then did it again following year in 1965. That '65 season ended with him playing in the World Series.
Tony Oliva was an 8-time All-Star, become a player coach in 1976 and would permanently coach with the Twins in some capacity until 1994. His guidance as hitting coach in the 1980s transformed a speedy singles hitter named Kirby Puckett into a Hall of Fame player. Oliva now is seen wherever the Twins are represented. Want a Tony Oliva Cuban sandwich at Target Field?  There's a good chance Oliva will be there and he's more than happy to take a picture with you. Need a soundbite about Target Field or some Twins great from the past? Tony O is your man.
Try to keep track of the amount of times you see Tony Oliva during this All-Star week. He will be promoting baseball and the Twins brand with a smile and a story. Tony Oliva is now 75 and has devoted over 50 years of his life to the Minnesota Twins and there is no sign he's slowing down. There is no finer ambassador for the Minnesota Twins and this week's All-Star Game than the great Tony Oliva.
Photos via: Wikipedia