'The Phantom of the Opera' Returns to Minneapolis
Posted by Matthew Deery on Tuesday, December 17, 2013 at 12:00 AM
By Matthew Deery / December 17, 2013
Comment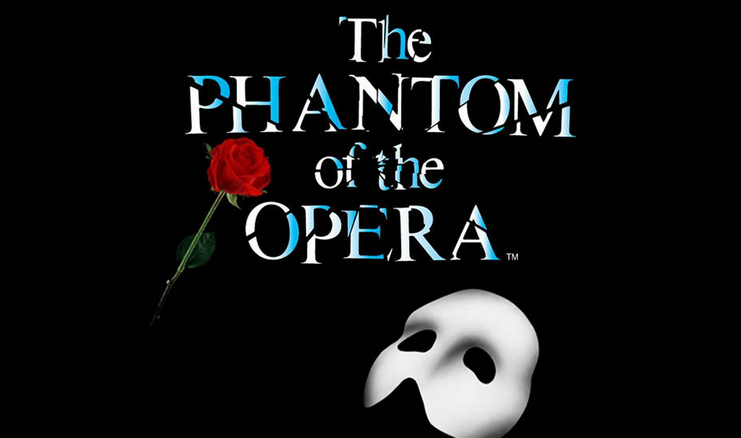 My absolute favorite play of all-time,
The
Phantom of the Opera
, has returned to the Twin Cities until early January. While I am not one well-versed in broadway plays, or plays in general (movies are my go-to), when I saw
The
Phantom of the Opera
when it stopped here a few years back, it was without a doubt one of the most entertaining performances I've ever seen. My obsession with the play comes from the legendary music composed by Andrew Lloyd Webber -- and actually, as I write this post, I am listening to "
The Music of the Night.
" The Orpheum always puts on a good spectacle, and even more, so does
The
Phantom of the Opera
. Aside from the music, the act keeps audience members entranced with the gorgeous sets, costumes and staging, as well as the show effects like the marvelous chandelier. But really, this show has been running strong since its musical debut in 1986 because of the unforgettable music and the performers who blow the musical numbers off the pages of the score. Songs like "Think of Me," "Masquarade," "The Point of No Return," and of course, "The Phantom of the Opera," have become a part of Andrew Lloyd Webber's legacy. Once that iconic pipe organ begins to bellow the notes of "Phantom of the Opera," I dare you to not get chills. And I truly believe the music is what keeps so many coming back to see the long-standing play -- there is also something to be said about the immensely talented performers who are chosen to play the key roles of the Phantom and Christine. Enough of me fawning over this remarkable play, get out and see it for yourself, and if you have already, see it again. Though there was a very good version of the play made into a
film
in 2004 starring Emmy Rossum, nothing beats the stage.
The Phantom of the Opera
runs now through January 5th at the Orpheum Theater. For more information about the play and tickets, visit the
Orpheum website
. Image via: Google