The Twins Baby Blue Uniform Craze -- Why They Should Stay a Thing of the Past
Posted by Jeff Schwenn on Sunday, June 8, 2014 at 12:00 AM
By Jeff Schwenn / June 8, 2014
Comment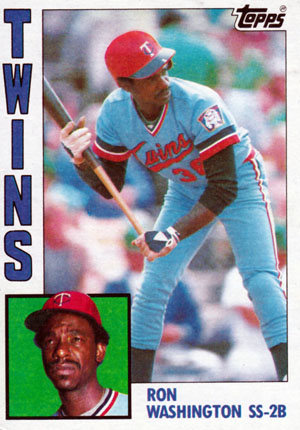 Retro uniforms got their start in 1990 when the Chicago White Sox brought back some decades old uniforms and had a "Turn Back the Clock" game at Comiskey Park. It was new and interesting then, but the throwback uniform idea is now a weekly part of baseball. It's become passe and to add to this fad, the Minnesota Twins recently brought back their baby blue road uniforms for a game in Milwaukee and another game at Target Field.
The reaction from fans on Twitter was of delight with calls to make the baby blues a regular uniform. Not me. The baby blues represent something very distinct to myself and older Twins fans: losing and a lot of bad baseball. The Twins began wearing the baby blue road uniform in 1974 and carried on with them until the conclusion of the 1986 season. They had a losing record in eight of those seasons and never were truly competitive with them (with 1984 as an exception).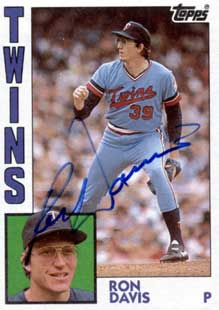 I began watching Twins baseball in 1983 and saw a lot of poor baseball from the baby blues... things that are hard to erase from the memory. I blame the likes of shortstop Houston Jimenez, the worst ballplayer my young 12 year-old eyes had ever seen. Hitting was an activity his body was never meant to do. I blame John Butcher and other inadequate starting pitchers the Twins threw out there, all with no strikeout pitches. And most of all, I blame Ron Davis. A frighteningly incapable closer who made leads evaporate on a regular basis. He once loaded the bases in Fenway Park in a save situation, allowed the tying run to score, then with the bases loaded hit the next batter forcing in the winning run. (Why Ron, why?)
This was all done in the baby blue uniform. In 1987 the Twins exorcised the baby blues and Ron Davis in favor of pinstripes and Jeff Reardon. Winning the World Series was the result and I'm fairly certain the new uniform played a major role in reversing the team's fortunes. So no, I'm not in favor of bringing back the baby blues. Those of you born in the 1990s may find them intriguing and different, but their past is of sorrow and disappointment.
Images via: Google