The Walker Art Center Presents: 'Art Expanded 1958-1978'
Posted by Alexandra Howes on Wednesday, June 25, 2014 at 12:00 AM
By Alexandra Howes / June 25, 2014
Comment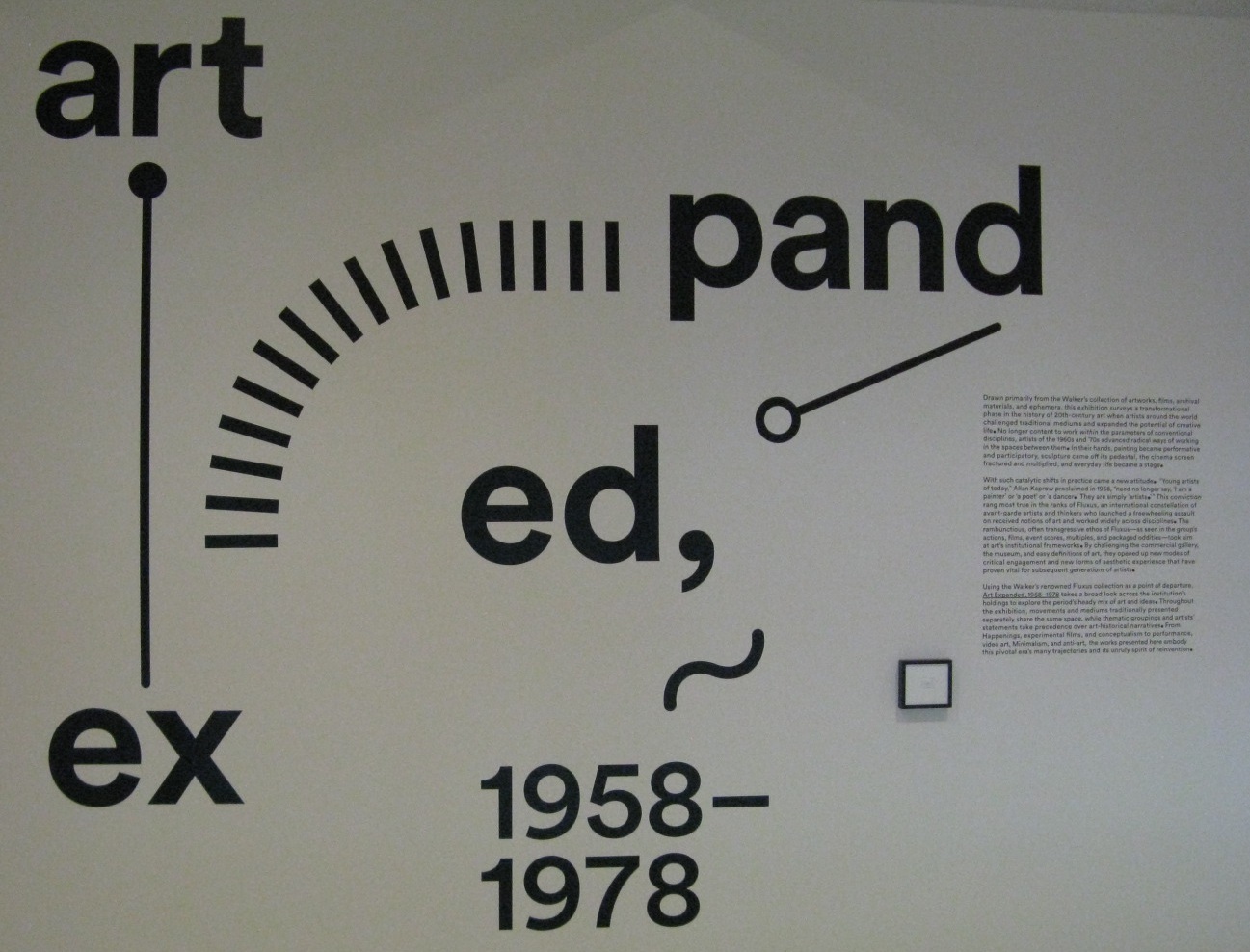 The Walker Art Center's new exhibition features work from the "expanded arts" scene of the 1960s and 1970s. Just as the 60s and 70s were a time of experimentation, the Walker has selected pieces from their collection that showcase the experimental power of Fluxus. The "flow" from the Latin fluxus was adopted as the name of a movement concerned with ideas exemplified through art. The exhibition features artwork, primarily from American, European, and Japanese artists, who created everything from found objects, such as Daniel Spoerri's preserved dinner plate (31 Variations on a Meal: Eaten by Bruce Conner), to screen printing and lithographs, to film.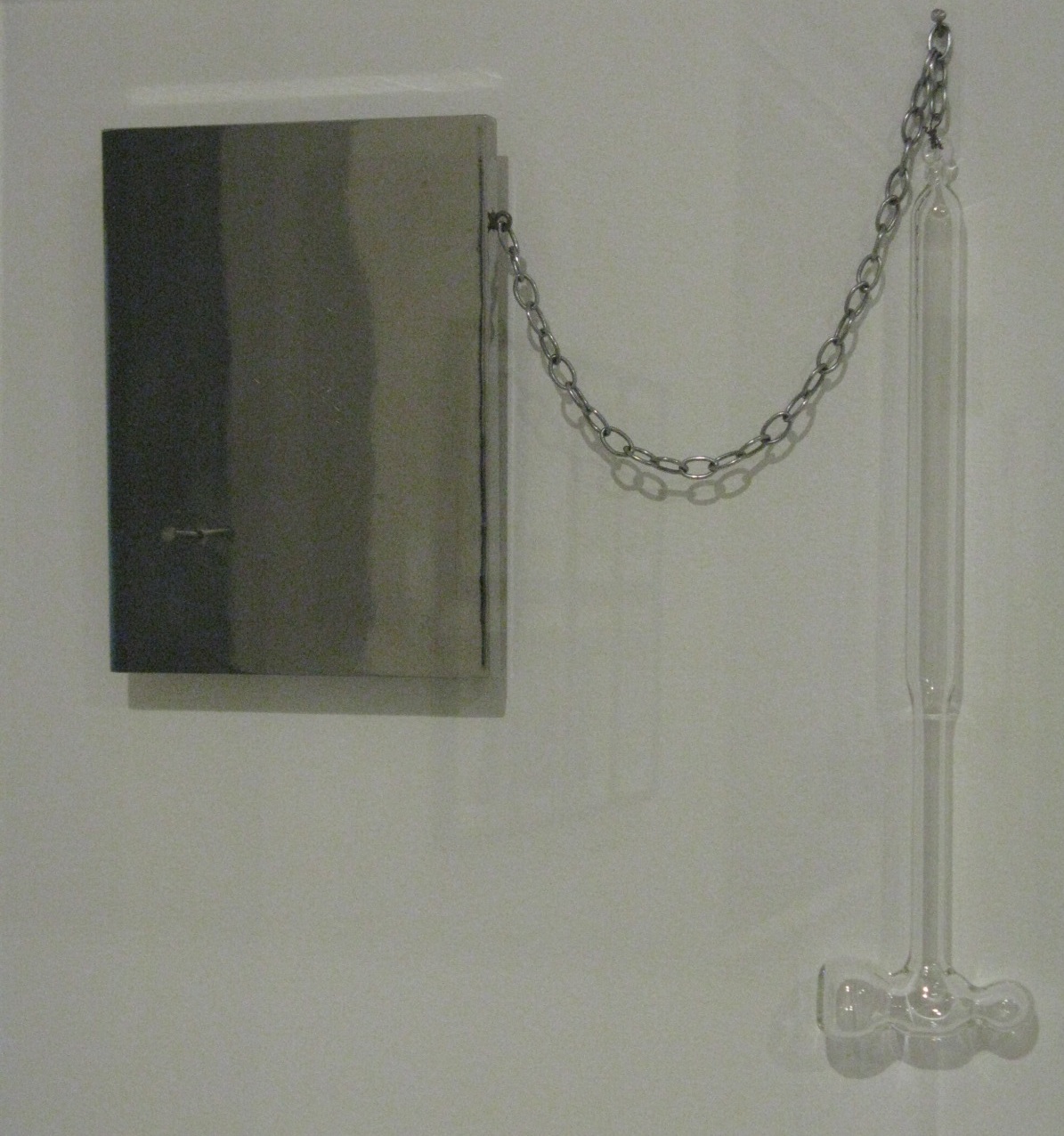 Yoko Ono, whose marriage to John Lennon often overshadows her own contributions to the art scene, has numerous works that range from the physical, such as Painting to Hammer a Nail to a short film called Cut Piece that was performed at Carnegie Hall. Ono sits on stage, her expression conveys one resigned to trusting person after person, invited from the audience, to slowly clip away her clothing until she is left in only her undergarments.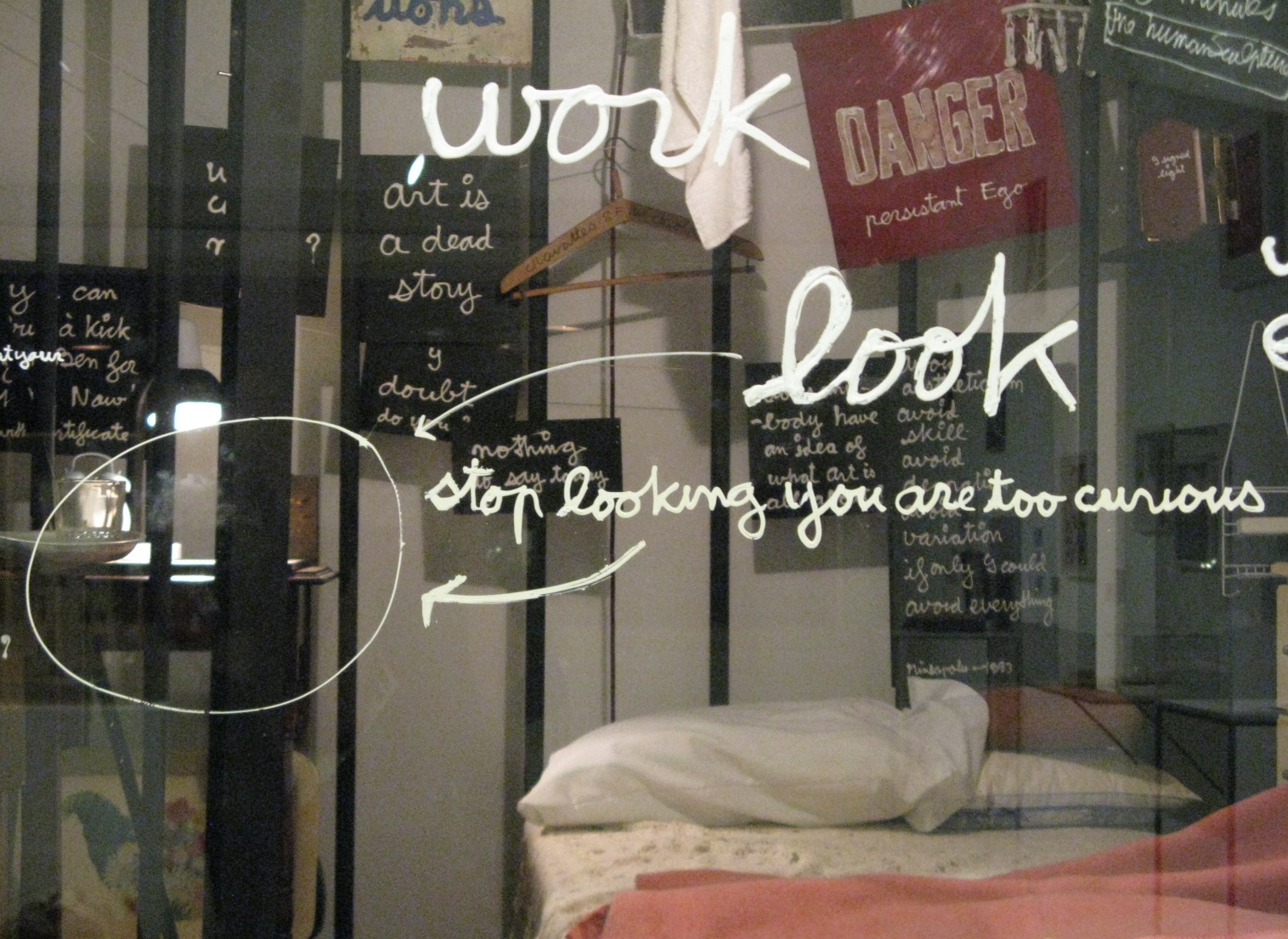 Ben Vautier in Ben's Window invites you to "look" as white arrows point to a circle on plexiglass with script that reads "you are too curious." The room is a recreation of a live performance where Vautier lived in the space in the window of London's Gallery One; he wrote the sayings that are present on the objects and furniture in the space.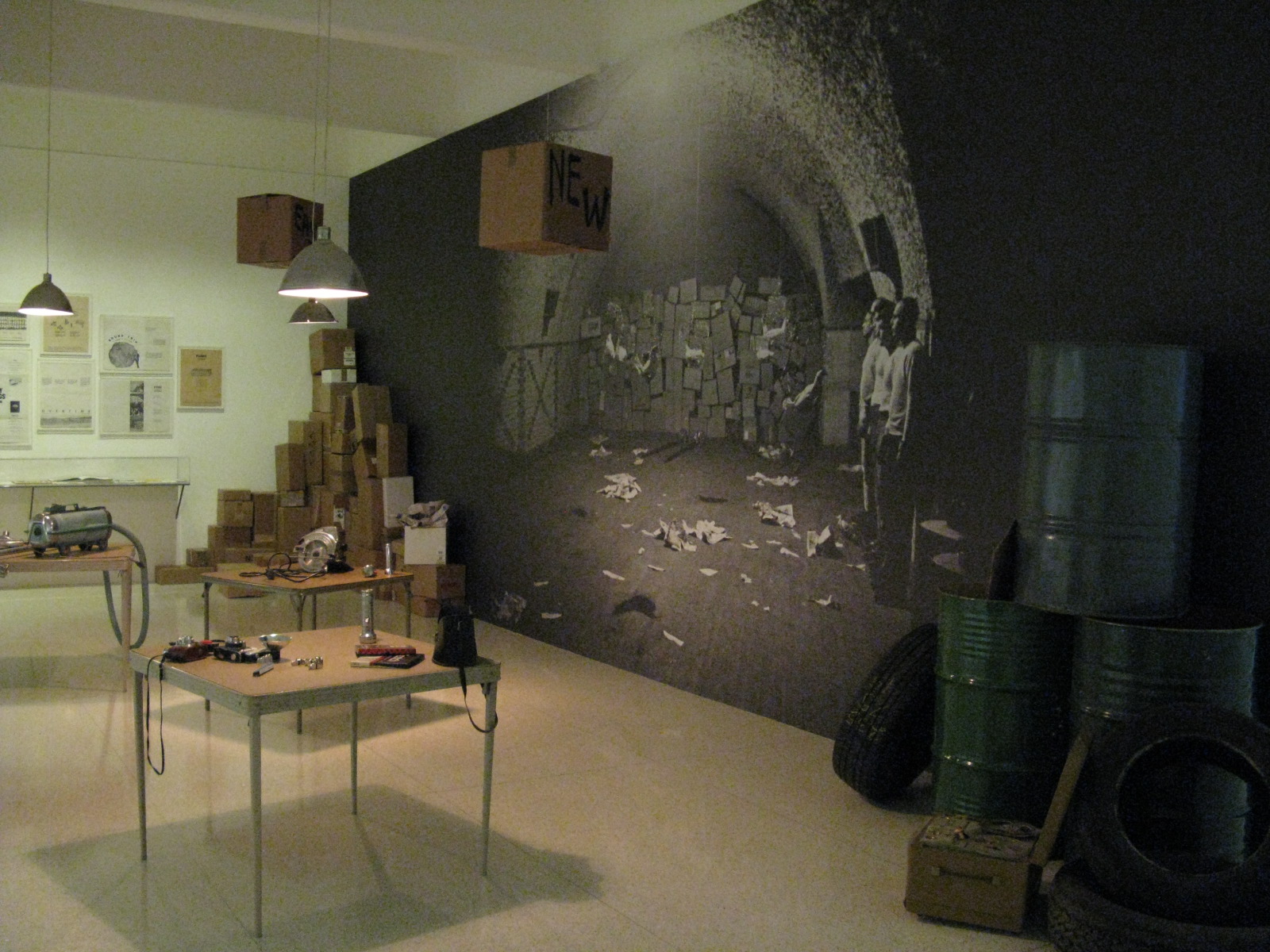 The Walker has a gift for creating exhibits which make the viewer feel immersed in the experience. As part of Fluxus, you walk into a space that recreates Mushroom, a "Happening" that is part performance art and part audience participation. Allan Kaprow pioneered this type of art and created this performance at the Lehmann Mushroom Caves in St. Paul in 1962.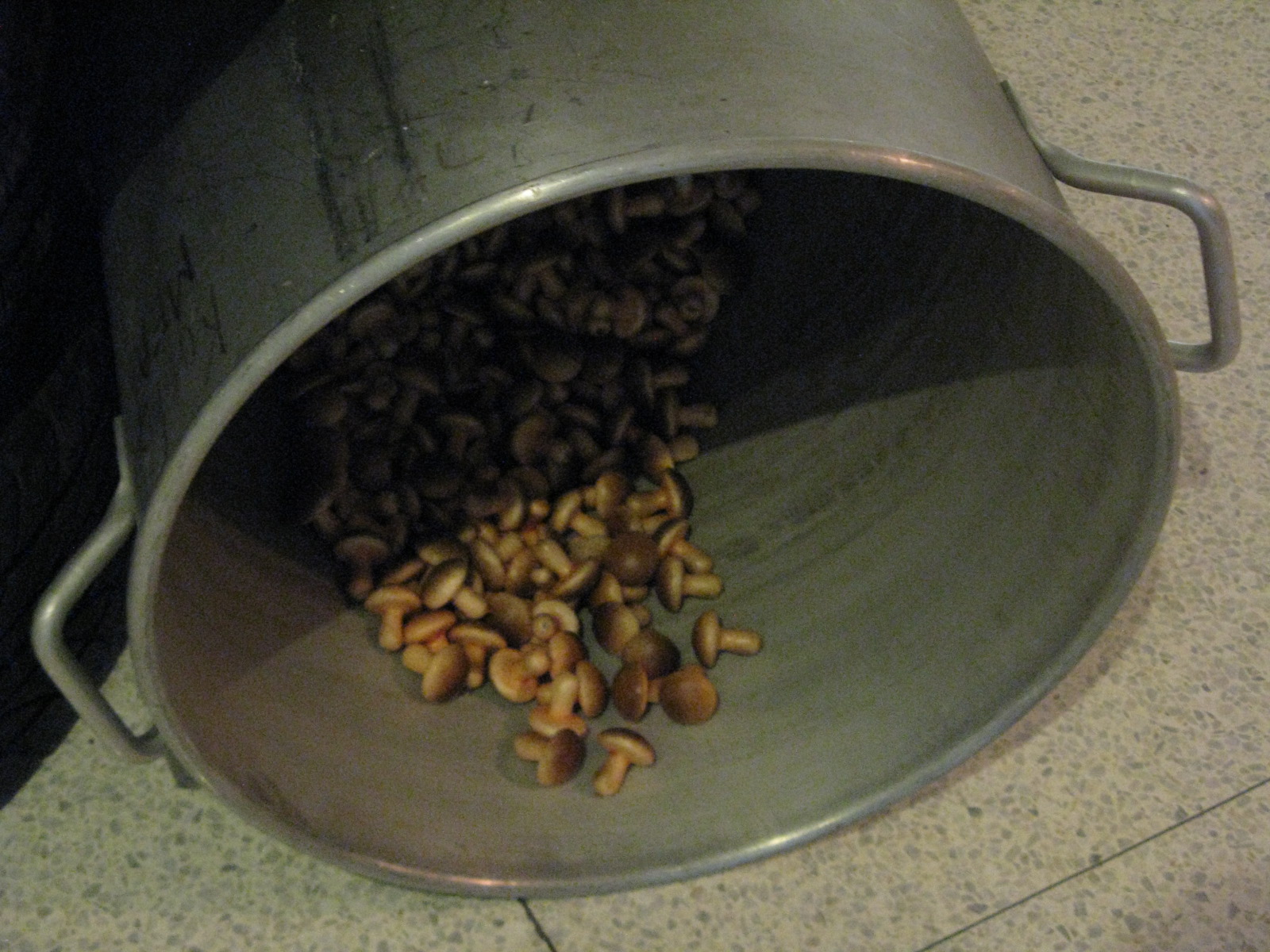 The highlight of the exhibition is the final room. The sound hits your ears before you enter a large white gallery with a mylar covered circle on the far wall. On four separate tables are turntables, amplifiers, speakers, and numerous LPs.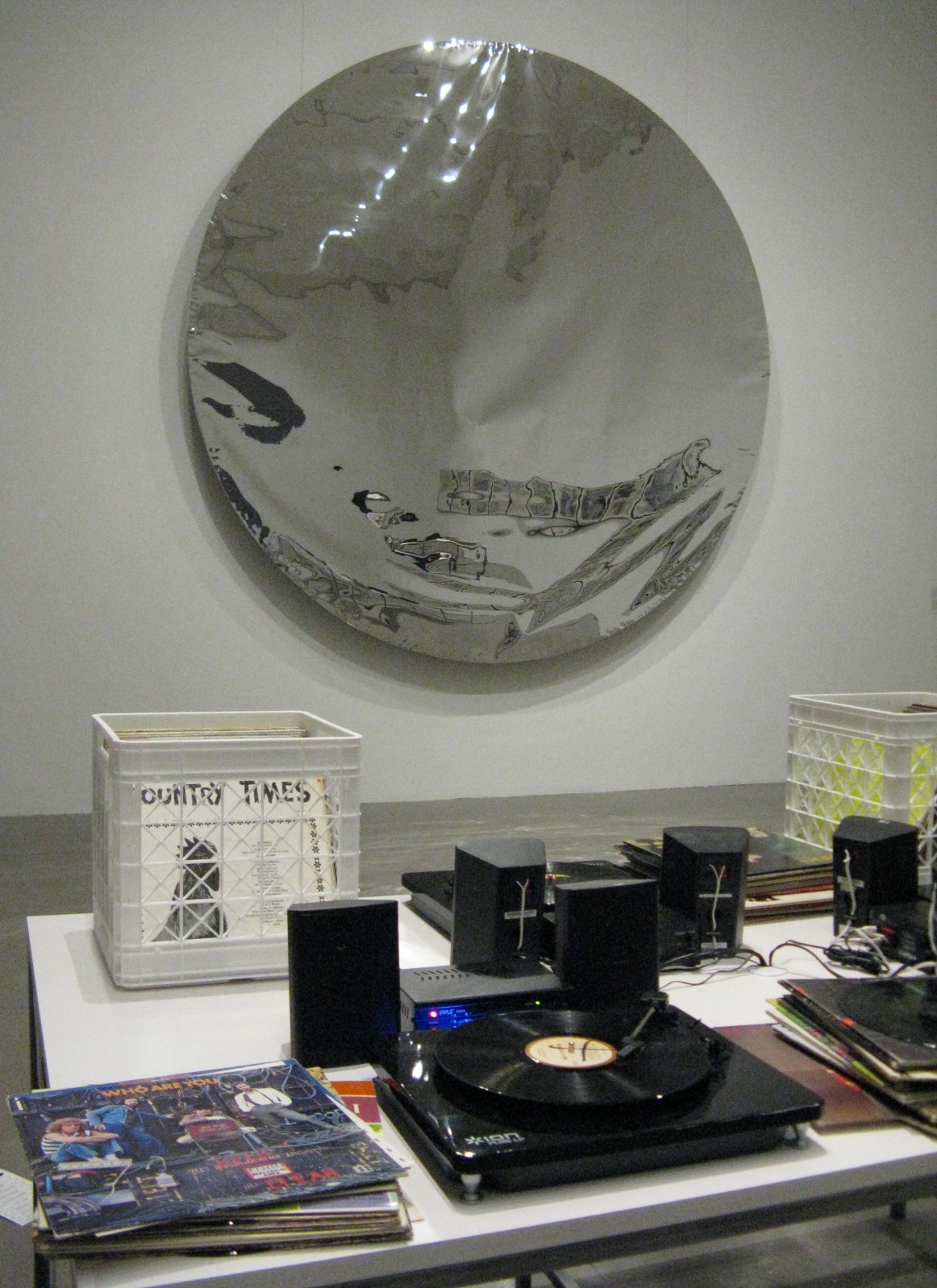 Just as John Cage's audience did when encountering 33 1/3 in 1969, I was not sure what to do until each of the turntables stopped and the only logical thing to do was to start them again. Records from the era were in crates or stacked haphazardly as I started up The Who on one turntable and the Music Man on another. For many, the room is a playground for those who love vinyl; the space is not only art, but interactive fun. You will leave the exhibition with a new understanding of how art can express ideas and how you might express yourself. Photos by: Alexandra Howes