'The Wedge' Reveals Plans for New Location on Eat Street
Posted by Erik Bergs on Saturday, May 3, 2014 at 12:00 AM
By Erik Bergs / May 3, 2014
Comment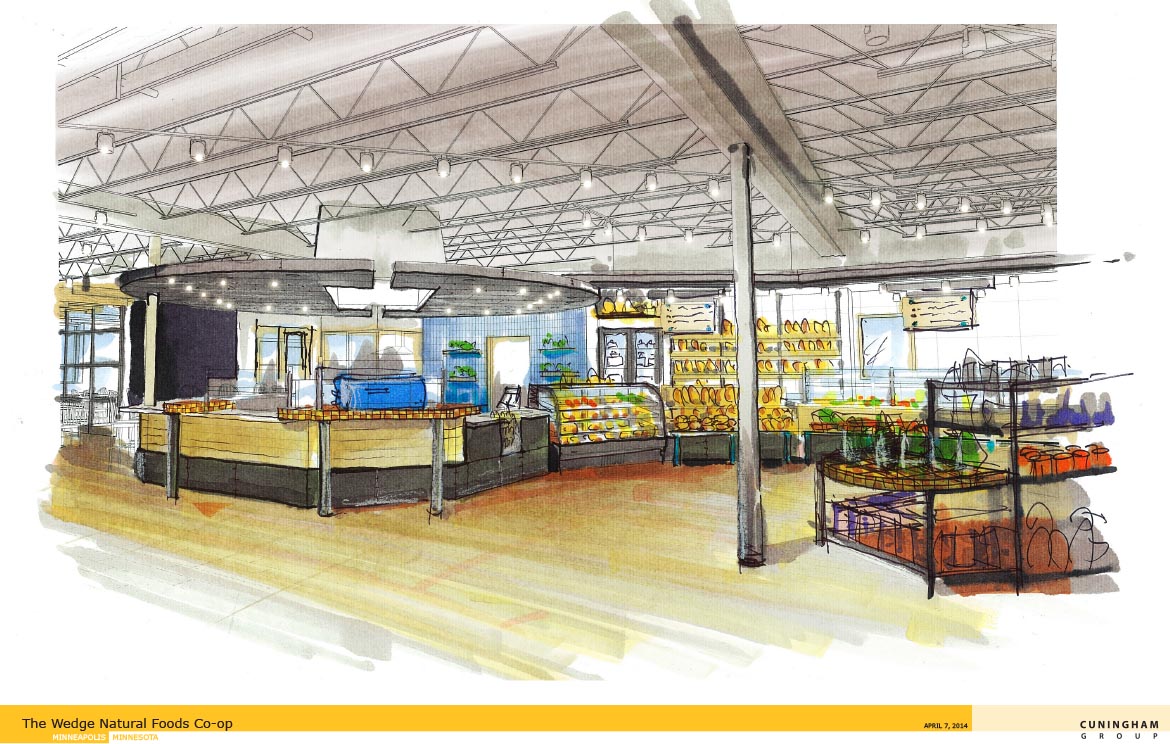 I have a love-hate relationship with the
Wedge Community Co-op
. I love their food, excellent customer service and local-first mentality. I just hate the mini-traffic jam their store produces on Lyndale Avenue in the evening; they're
really
popular and it shows. That's why I am excited to hear they're expanding and doing so in the same neighborhood (Whittier)! Eat Street (Nicollet Avenue south of 94 and north of
the
Kmart) already boasts a number of amazing restaurants and markets. Black Forest Inn, Bad Waitress, Jasmine 26, Pancho Villa and Pho 79 (just to name a few) combine for a choice of superb and diverse dining options that I pick from regularly. Shuang Hur and Truong Thanh, located just a few blocks apart, are two of my favorite places to grocery shop (my fiancee and I love Asian markets). Yet even while considering these aspects, the Wedge's whole foods market, café and community space represent a welcome and needed addition. The 'Wedge Community Table' is moving into the building of the now closed Hai Nguyen market. (Which was another one of my favorites; they had free sample CDs of local Hmong music!) The bright yellow-brick building from the 1960s next to the McDonald's on 24th and Nicollet will be getting a total makeover this summer. The store hopes to be serving seasonal soups, salads, sandwiches, burritos and coffee this fall; there will even be a juice bar (yum)!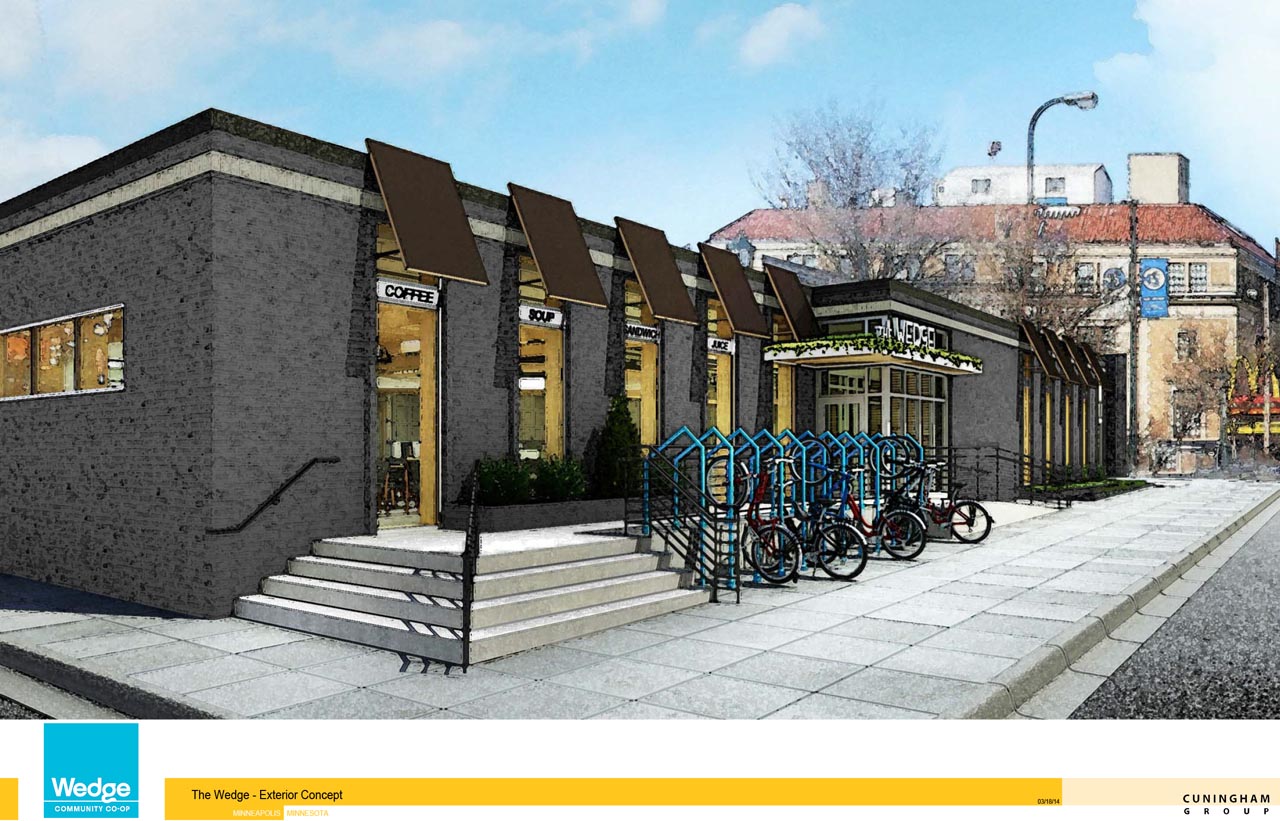 The words Wedge and Eat Street don't quite flow together in my mind yet, but the Wedge's CEO Josh Resnik (
speaking
with the Southwest Journal) managed to paint a fairly effective verbal picture:
"We're excited about our growth and this new location which was selected to meet growing member/owner needs, but it's equally important to us to be a good partner in this well-established neighborhood...This will be a vibrant community space where you can meet, grab a bite to eat or get a few staple grocery items on your way home, that will complement the existing businesses in the area."
All of the actual conceptual designs of the store-to-be come from the Cuningham Group and are now
available
to leisurely peruse. I can only hope this alleviates the constant traffic around their Lyndale location (which will be going through its own remodeling process with an expected completion in the summer of 2015). Photos via: www.Cuningham.com