The Wonderful Haley Anderson of 'Curious North'
Posted by Matthew Deery on Tuesday, May 13, 2014 at 12:00 AM
By Matthew Deery / May 13, 2014
Comment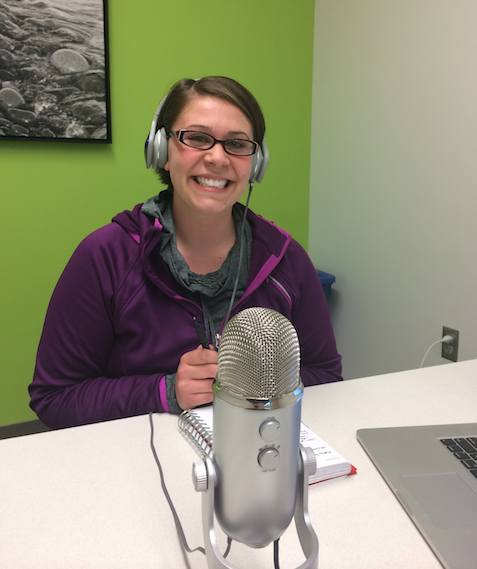 Last month I had the privilege of connecting with Haley Anderson, the Director and Podcast Host over at 
Curious North
, a fantastic Minnesota website. Her and I sat down to record a podcast together, and the results were spectacular --
see for yourself
. We had a great time talking about Minnesota Connected, a little about myself, the Minnesota Wild, Zach Parise's abs, you know, the basics. Since we don't have a podcast here and MNC, my opportunity to turn the tables on her came in the form of a written interview. Haley tells a little bit more about herself and Curious North. Check it out.
Minnesota Connected:
Tell me a little bit about yourself.
Haley Anderson:
Well Matthew, I'm what I would you might call a Minnesota lifer. Was that too, little? It probably was. I'm an inquisitive, social butterfly type that has never been afraid to sport flannels, long underwear and appreciate the place I've always lived. I also have a dog-beast. She's really soft.
MNC:
When was your "ah ha!" moment to begin Curious North and podcasting?
Anderson:
There was a point when I was close to five months out of college and having a hard time finding a career. That meant hours of painful self-assesment to come to the conclusion that I was pretty solid in two key arenas. Talking to people and living in Minnesota.
MNC:
How did you get your start?
Anderson:
Many people don't know this, but a former friend of mine, Amy Felton, had the idea of starting the podcast. I thought the blog component was kind of a necessity since we were always going out and meeting deliciously talented and intelligent locals. The two of us used to go out around the cities, try new things, revisit the stuff we knew we already liked and came together on Sundays to re-hash the adventures and record the show. Those first episodes are secret, though. Good luck finding them online.
MNC:
What are some of the highlights of the podcast so far?
Anderson:
Besides hanging out with you for an hour? There haven't been any. Kidding! Some of my favorite guests thus far have been Fashion Designer, Samantha Rei (she almost left Minnesota for Indiana... Yikes!), DJ Jake Rudh of Transmission, Adam Levy of the Honeydogs, Bethany Larson of Bethany Larson and The Bee's Knees, and that killer episode where we met the folks at the Rochester based video team of The Local Experiment! As we're nearing our 50th episode, I still can't believe how many influential, motivated and creative people have been a part of the show. It's really amazing to recieve this kind of support from our guests, their communities of followers and the local community in general.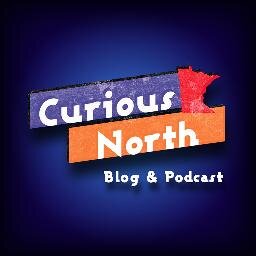 MNC:
What is your favorite thing about the podcast/site?
Anderson:
Golly, it's hard to pick just one! I know it sounds super simple, but I love having the podcast directly on the site. We've only had a site capable of hosting the podcast since January and it has been such a beautiful thing to see all of the episodes right on the sidebar.
MNC:
Explain some of the difficulties in making Curious North work? What has been your biggest challenge?
Anderson:
We are actually in the midst of the biggest challenge we've ever faced. My friend and former Content Manager, Jed Johnson, has just resigned. He's been such an enthusiastic and driving force since he joined and I'm going to have a heck of a time finding someone to fill his shoes. I feel truly sadenned that he's not moving forward with us, but he's got Curious North's full support for his future plans.
MNC:
What are some of your goals for Curious North? What about you personally?
Anderson:
The overarching goal for Curious North is to be the place to go when you want to get to know the most influential people in Minnesota and what they contribute to our scene. There are so many fantastic game changers, influencers and heroes right here and they are a lot more accessible than most people think. My personal goals are to become a good enough interviewer that I can get the full, honest stories for Minnesota to enjoy and keep coming back week after week.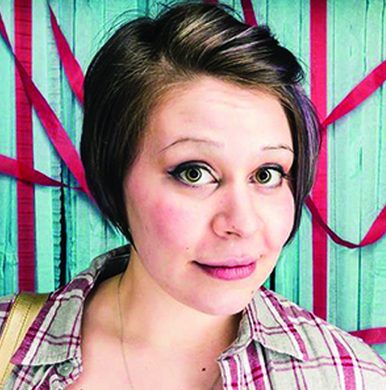 MNC:
What is your favorite movie? What is your favorite television show right now?
Anderson: PULP FICTION
. Hands down, favorite ever. I may or may not have a wallet that says BAD MOTHER F*****. The TV show is still
Dr. Who
with Tennant being my favorite Doctor. I've got replicas of both his and Matt Smith's sonic Screwdrivers that are really only good for getting my dog off of the bed, but they have yet to solve any problems in time and space, and they don't work on wood or dead-bolts. The fangirl in me is nagging desperately at my concious to finish all of the episodes before Peter Capaldi takes over, but please -- NO SPOILERS!
MNC:
Who is your favorite Wild player?
Anderson:
Ha! I knew this was coming! You might just have to listen to episode 48 of the Curious North Podcast to find out... but, it's not Niklas Backstrom.
MNC:
What is your favorite part about Minnesota?
Anderson:
This would have been a lot easier to answer before starting Curious North. If I had to only pick one part, I would have to choose the community. Such a broad answer, I know, but I've seen some amazing examples of us coming together to move the state forward. We're not perfect. There's still a long way to go in many areas, but it seems like we can come together where it matters. We're working on racial disparities and technological gaps, clean energy, energy conservation and recently I've seen some great efforts towards promoting small businesses. This opportunity, for example, is another instance. Seeing a bigger blog/news site supporting a smaller outfit because you like what we do is a HUGE compliment! So thus concludes our time with Haley, as you can see, she's a great interviewee herself -- head to Curious North to check out all the wonderful Minnesota-based content -- especially our podcast together (both of us are quite proud of it). Photos via: Curious North